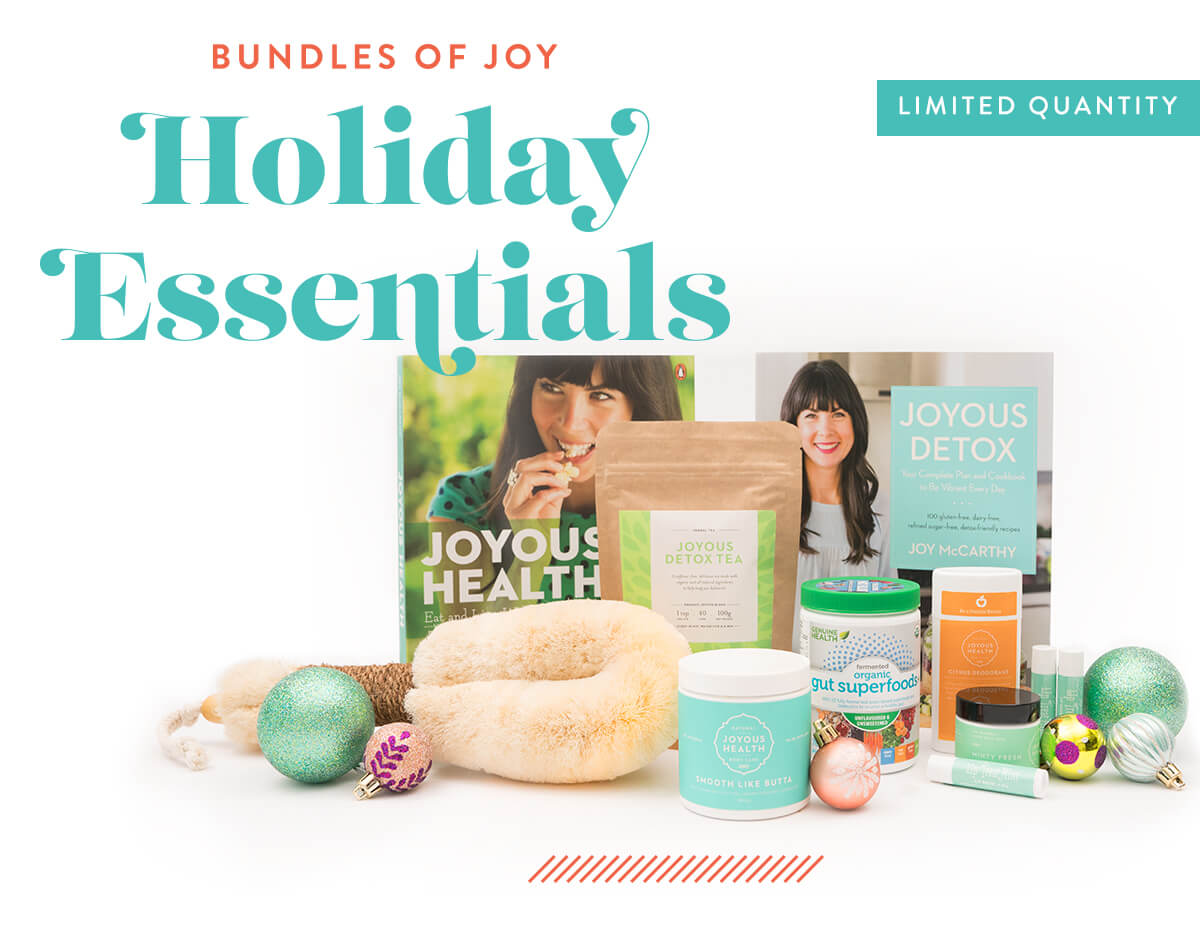 1 x Joyous Health Book
Joyous Health: Eat and Live Well Without Dieting is truly a celebration of eating delicious, clean, whole foods and enjoying a vibrant lifestyle.
1 x Joyous Detox Book
your complete detox lifestyle plan in her new book Joyous Detox, along with 100 incredibly delicious detox-friendly recipes to feel vibrant every day!
1 x Smooth Like Butta Body Butter
You'll be feeling smooth like butta! These butters and oils are blended together into creamy clouds.
1 x Genuine Health Fermented Organic Gut Superfoods (Unflavoured - 91g)
A new and unique innovation in gut health. Made with 22 fully-fermented plant-based organic superfoods and prebiotics, fermented organic gut superfoods+ nourishes a healthy gut ecology for total body health.
1 x Dry Skin Brush
Dry skin brushing is as essential to your health and beauty as brushing your teeth. You instantly feel invigorated and rejuvenated. Learn more about how to Dry Skin Brush and the health benefits in this post.
1 x Joyous Detox Tea
A caffeine free, delicious tea made with organic and all natural ingredients to help keep you balanced and support your body's detox systems.
1 x Minty Fresh Toothpaste
If you prefer to not brush your teeth with chemicals that are also used to clean industrial machinery and shine floors, we don't blame you! This minty fresh toothpaste contains all-natural goodness to keep your mouth and teeth fresh and clean without chemicals.
1 x Citrus Deodorant Stick
Clinically proven sage extract keeps you stink-free and free from chemicals that don't belong on or in your body.