Doesn't it feel great to eat a nutritious and fulfilling meal after a great workout? This is precisely what I did! After my morning appointments I decided to do a quickie at the gym before lunch. I made this hemp salad and it not only filled my belly, but it nourished my millions of cells with protein, good fat and many micro-nutrients including vitamins A, C, K, B-complex, carotenoids, iron, magnesium, calcium, potassium.
Here are the ingredients:
Bunch of arugula
Handful of chopped red cabbage
1 tbsp goji berries (Brand I used: Mum's Original)
Half a ripe avocado chopped
2 tbsp hemp seeds (Brand I used: Manitoba Harvest)
Dressing: 1.5 tbsp extra-virgin olive oil and freshly squeezed lemon juice
Combine all the ingredients into a large bowl. Pour dressing over top and mix together. Serves 1.
Now let's talk about this amazing giveaway I am doing for a pair of newSKY eco-chic shoes from New Balance. I've got myself a pair and I love lounging in them with my lulus on or walking around the city (I did wear them to work out in, but I don't necessarily suggest this for you... I love the lightweight feel).
They are super comfy, but what I love about them the most is all these cool eco facts - they are pretty much recycled material and they have been designed with 3 words in mind: Reduce, Reuse and Recycle! Check this:
The upper area of the newSKY™ shoe is made entirely from Eco-fi; a high-quality polyester manufactured from 95% PET plastic bottles.
Each pair is made of approximately 8, 20-ounce P.E.T. bottles.
newSKY™ uses the Minimus sole (barefoot running shoe by New Balance) which reduces manufacturing waste.
The shoes are built with less material than traditional New Balance athletic shoes through a thoughtful upper pattern design.
So you wanna get yourself (men or women) into a pair of these awesome shoes? Here's what you need to do:
Write in the comment section below what you do to Reduce, Reuse and Recycle?
1 week from today, we will randomly select one person to win a pair of shoes! How great is that? Retail value is $129.99
Please note: This contest is open only to residents of Canada. But please feel free to share anyways!!
Here's a snapshot of the women's. These are the ones I have. The men's have a white sole.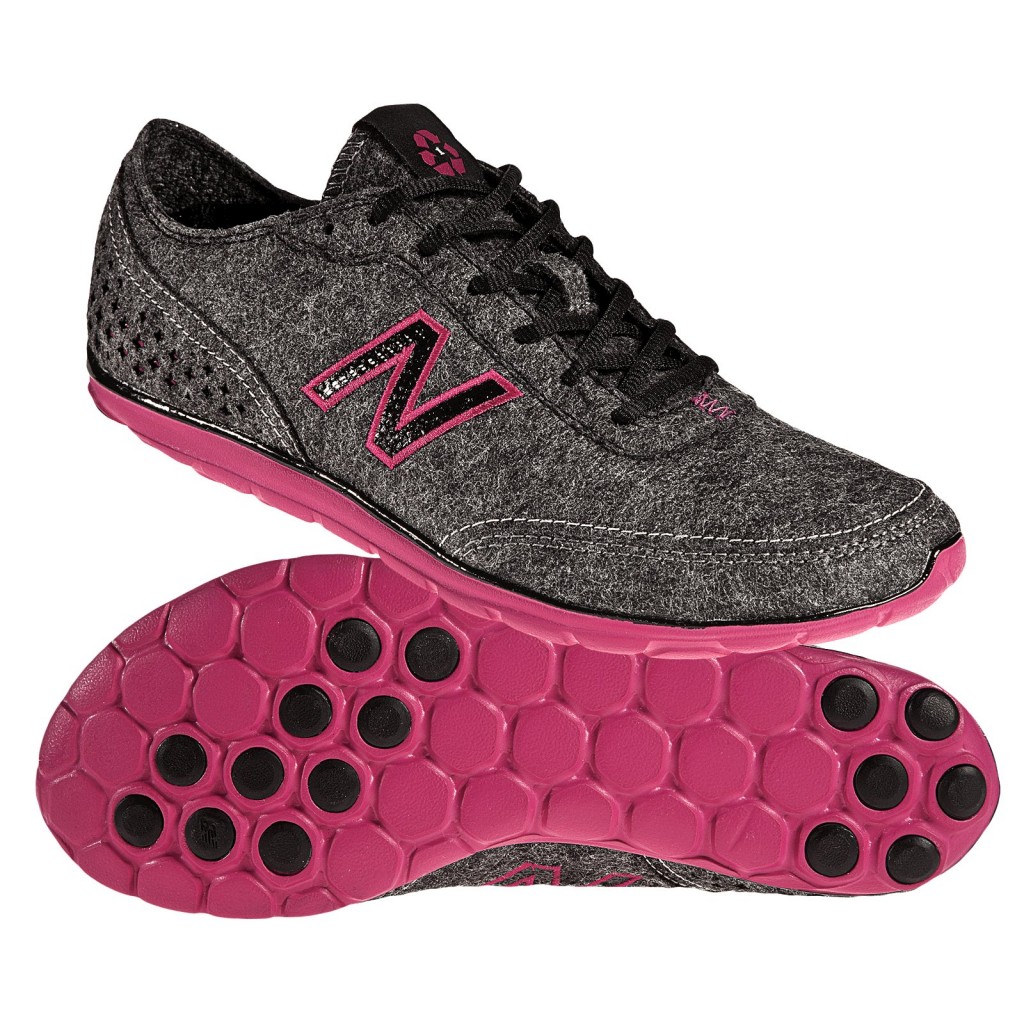 ***WE HAVE A WINNER!!! HAYLEY WHO ENTERED HER COMMENT BELOW WILL BE RECEIVING HER SHOES IN THE MAIL! CONGRATS HAYLEY AND THANK YOU TO EVERYONE FOR ENTERING!
Be joyous!
Joy