I can't tell you how happy I am that the weather has warmed up a bit...Because this means Walker and I have dusted off the juicer from being in winter storage. And this past week we've been extracting lots of goodness!
Case in point, we enjoyed this Sunshine juice when we got home from an event I was speaking at on Sunday. It made both of us feel sunshine-y! The ingredients were very nourishing (more on that below) and baby Vienna but she much prefers a regular glass to a sippy cup even if it means she gets liquid all over herself.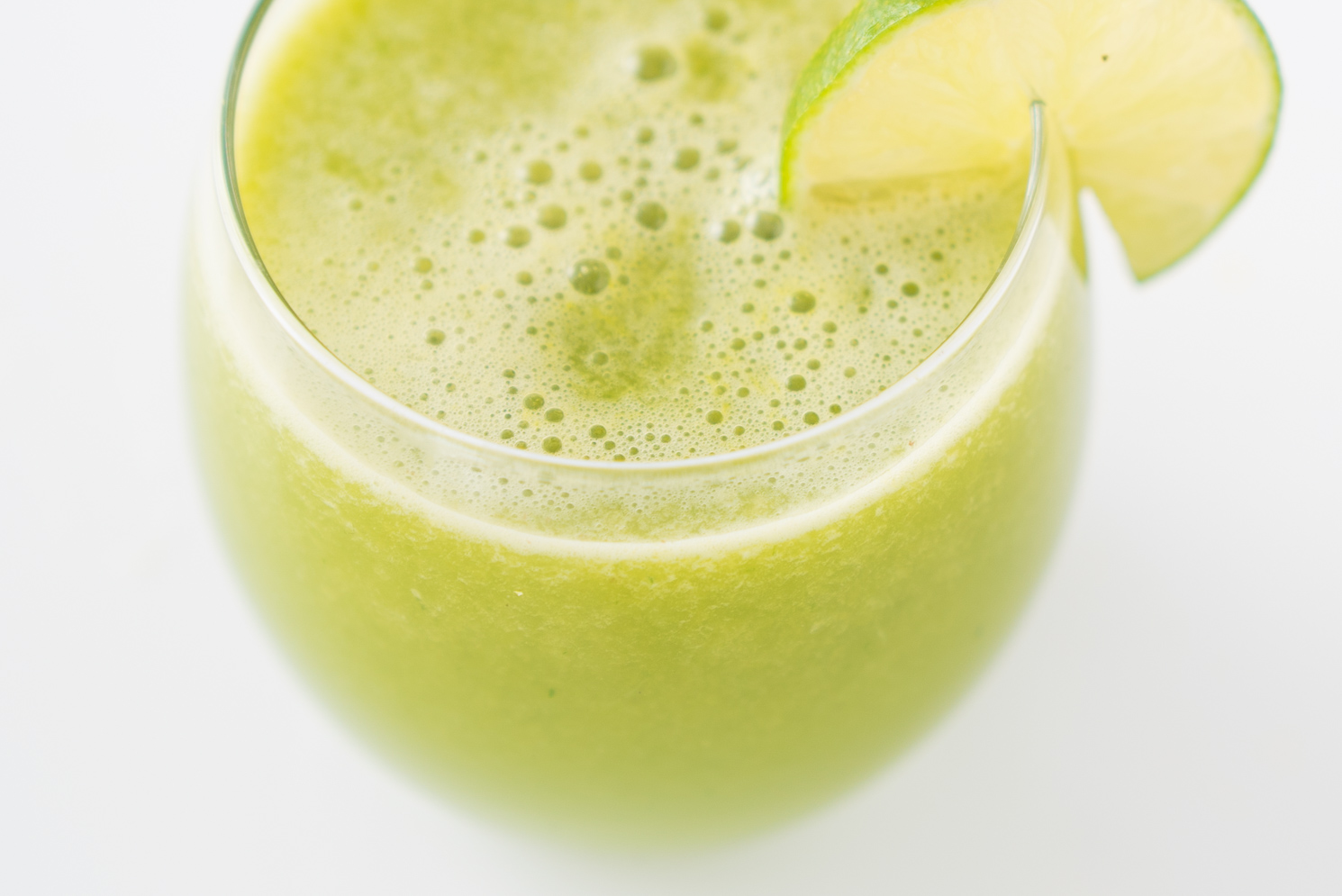 This recipe is one you'll find in my 2 Day Juice and Smoothie Cleanse, along with other delicious recipes.
I created this cleanse for those times you need to hit the "RESET" button. Personally, every time I do the Joyous 10 Day Detox I end it with this cleanse. But there's no reason you can't do this cleanse mid-week or Monday morning after an indulgent weekend. No matter when you do the cleanse, you're pretty much guaranteed to feel great.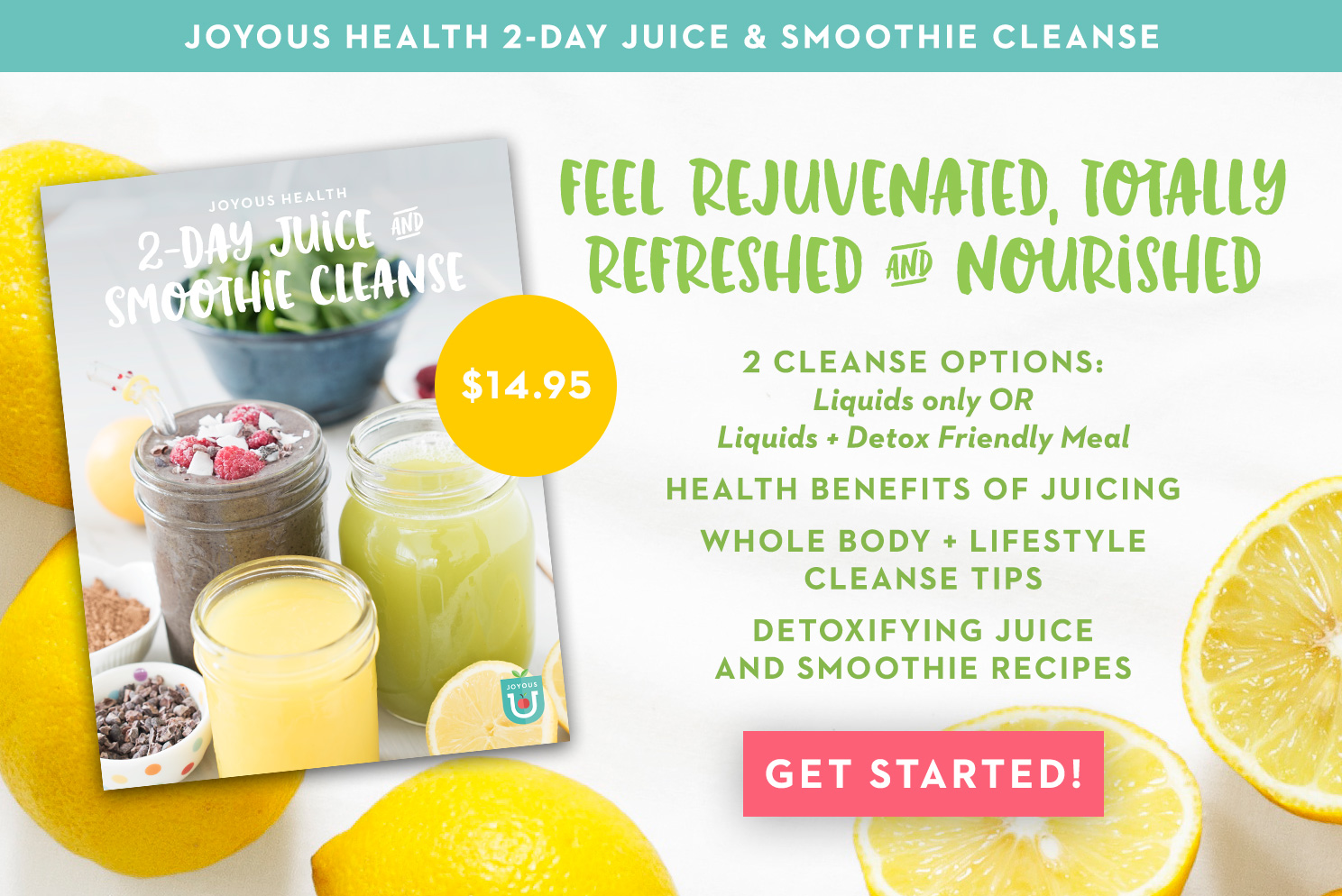 But let's get back to this juice and all the nourishing ingredients shall we? I couldn't resist taking this photo because citrus is so beautiful. All these ingredients are very anti-inflammatory making them heart-healthy.
I used limes and oranges, but if you don't have those you could also use lemons and grapefruits.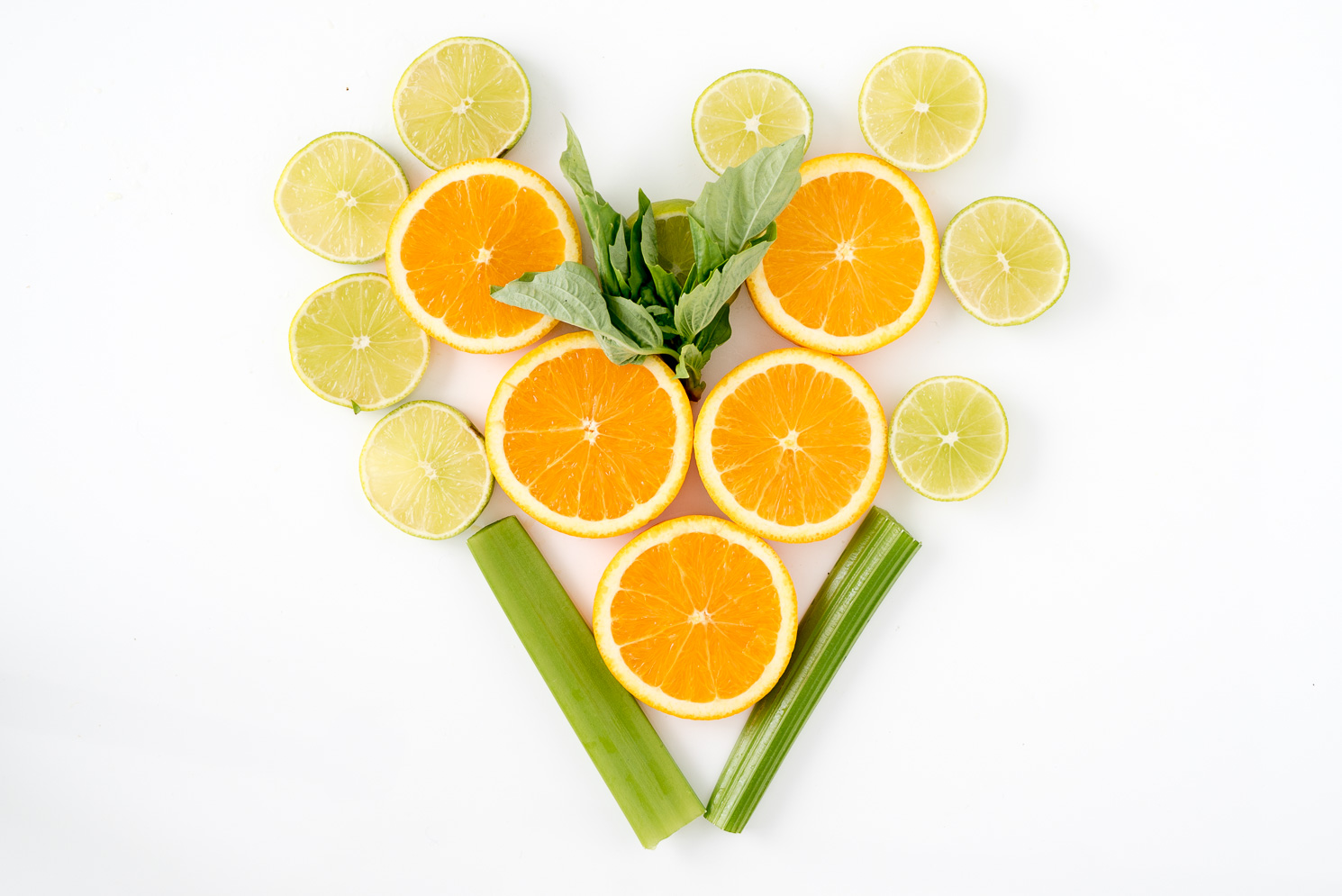 Let's talk about some of the nutritional highlights in these beautiful organic foods, specifically the citrus:
Rich in beautifying, immune-boosting and anti-inflammatory vitamin C and a good source of baby-making, brain-boosting folate
Limes are an excellent source of anti-cancer flavonoids that have been shown to stop cell division in many cancer cell lines. Limonoids which are phytonutrients found in limes have been shown to help fight cancers of the mouth, skin, lung, breast, stomach and colon.
Natural antibiotic: According to whfoods.com "in several villages in West Africa where cholera epidemics had occurred, the inclusion of lime juice during the main meal of the day was determined to have been protective against the contraction of cholera. (Cholera is a disease triggered by activity of the bacteria called Vibrio cholera). Researchers quickly began to experiment with the addition of lime juice to the sauce eaten with rice, and in this role, lime juice was also found to have a strong protective effect against cholera". Pretty cool right?
Fantastic for digestion. Limes, just like lemons stimulate gastric juices which enhance digestion. Even just the thought of biting into a juicy lime makes you salivate right? This is the first stage of digestion.
Most notable for their source of vitamin C, the most widely used antioxidant in the human body. Many people take vitamin C supplements, but the whole food form (eating or drinking an orange) is definitely the best choice if you want to take advantage of a variety of phytochemicals that work together synergistically. This simply cannot be duplicated in synthetic supplements.
Owing to the multitude of vitamin C's health benefits, it is not surprising that research has shown that consumption of vegetables and fruits high in this nutrient is associated with a reduced risk of death from all causes including heart disease, stroke and cancer.
The ingredients in this recipe made enough for two glasses of juice, perfect for Walker and I and a slurp from Vienna. ;)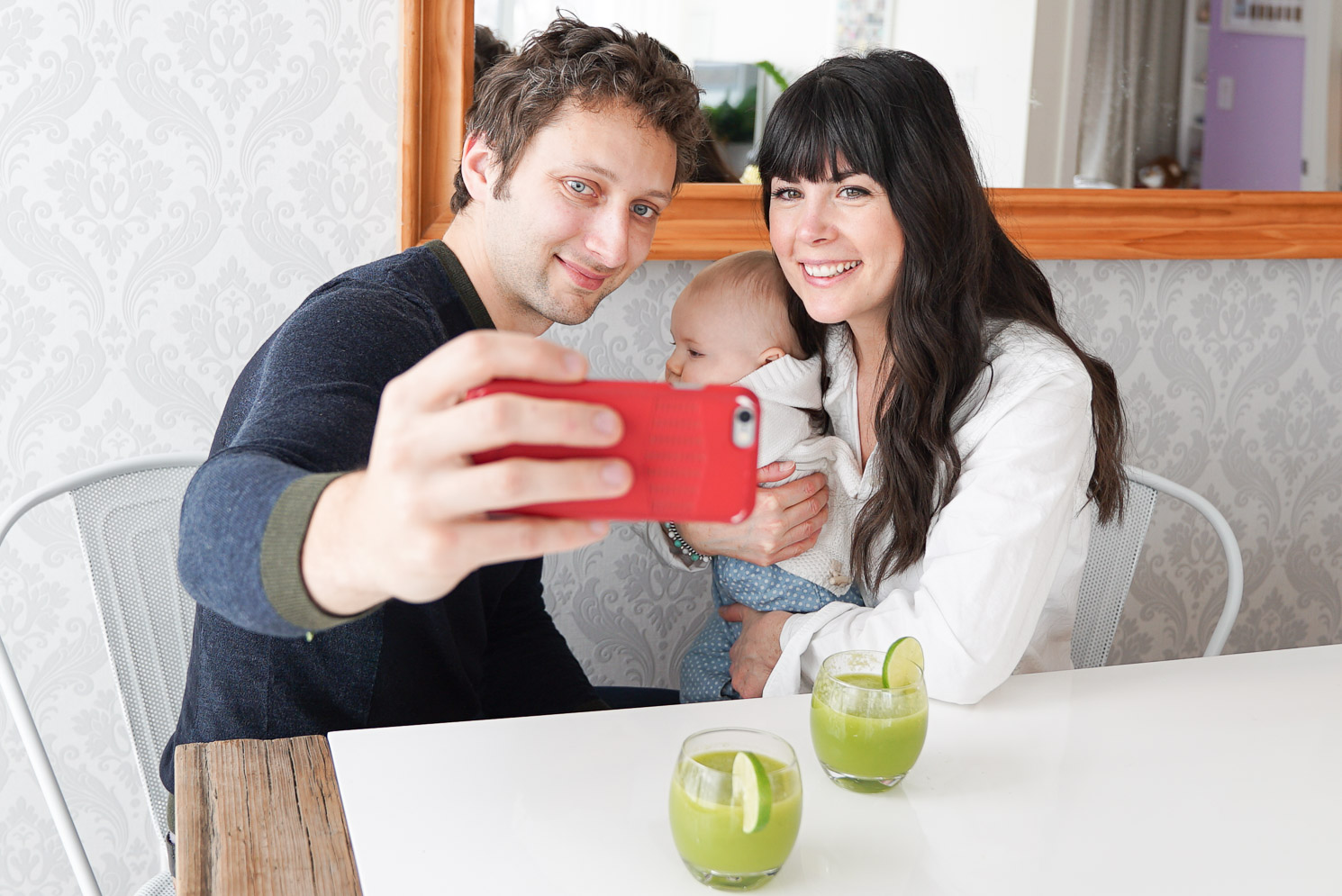 The sunshine juice is not only super tasty and nourishing but it is also very hydrating.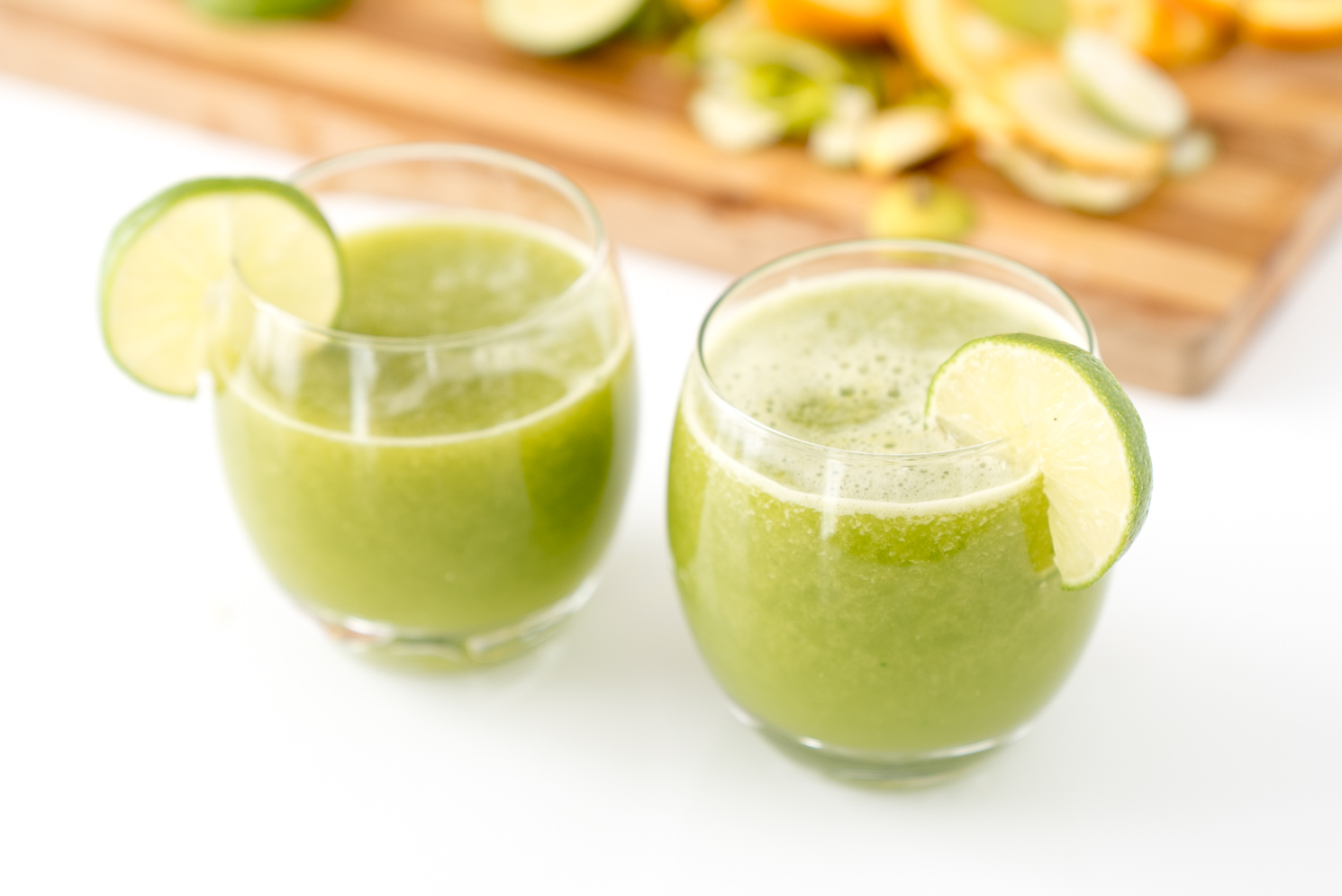 Here's the recipe.
Ingredients
1 large grapefruit or 2 medium oranges
2 limes
1/2 cup fresh mint or basil
3-4 stalks celery
1/4 of a cucumber
1 apple
Instructions
Wash and cut all fruits and veggies into chunks small enough to fit through the spout of your juicer.
---
Notes
If you don't have a juicer, you can also blend all these ingredients together and strain with a nutbag or wire mesh strainer.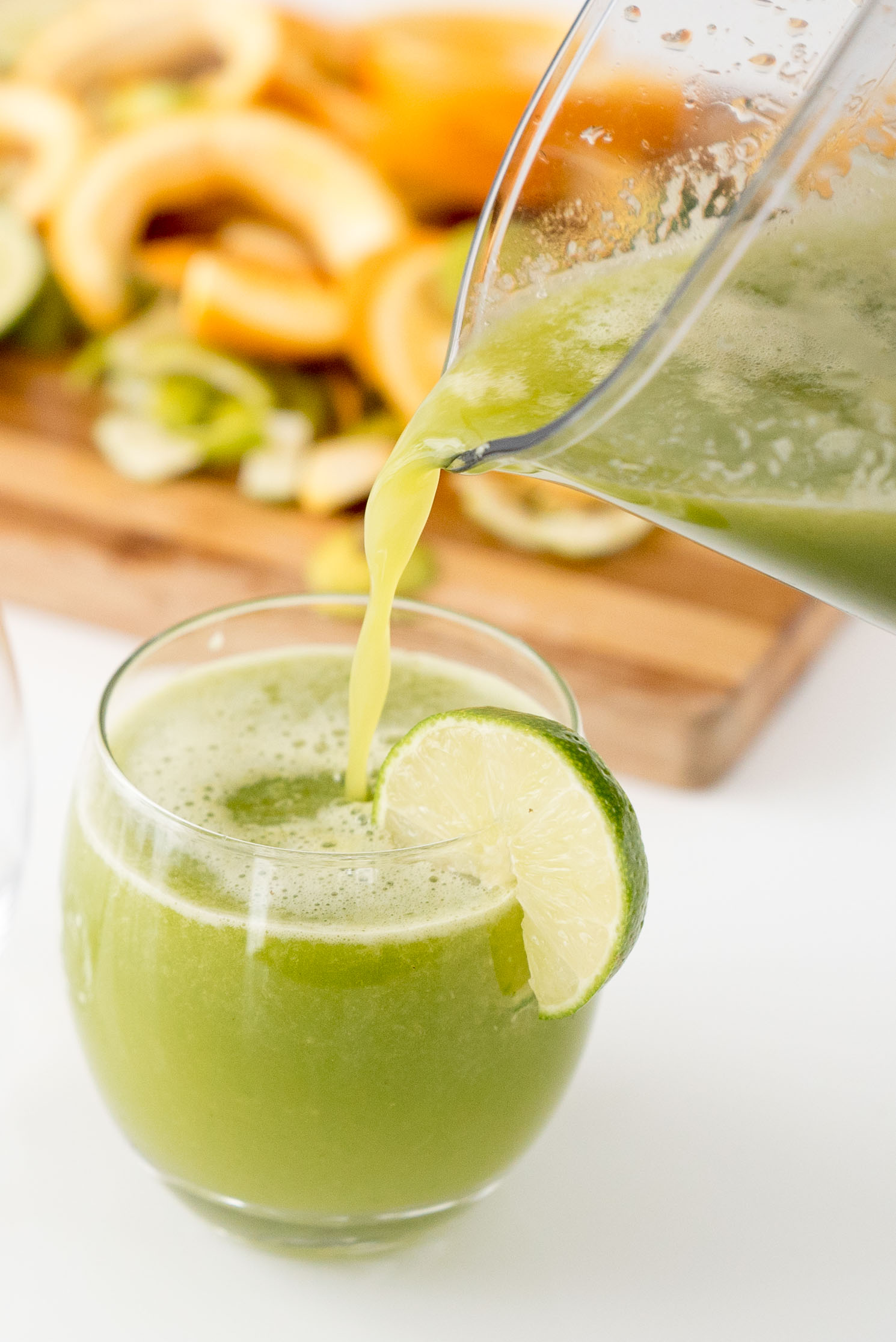 EnJOY!
Have a joyous day!