Summer is the season of impromptu picnics, dinners on patios and all sorts of other outdoor eating occasions!
Dips are the perfect thing to take to these al fresco eating events because they're easy to make, easy to transport, and some recipes don't even need you to turn on the stove or oven (a serious bonus on hot summer days)!
These dip recipes pair perfectly with crunchy, fresh veggies; crispy crackers (Mary's Gone Crackers is a favourite brand of mine), or homemade flatbreads like my Almond Rosemary recipe or homemade crackers like my Rosemary Buckwheat ones.
Sweet Pea Hemp Dip with Mint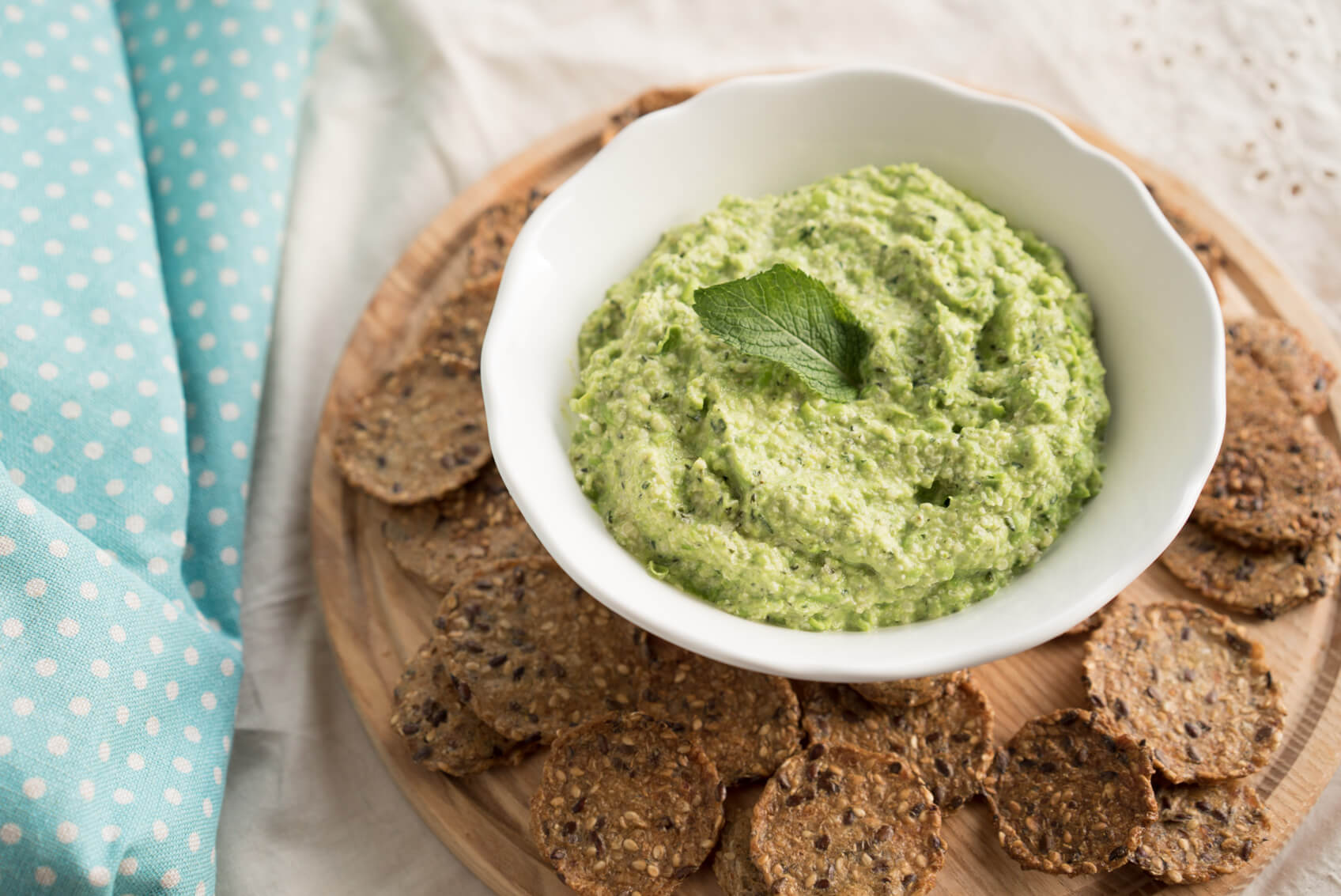 This gorgeous green dip has sweet peas and fresh mint to thank not only for its pretty hue, but also for its wonderfully refreshing flavour. The hemp hearts give it an interesting pesto-like texture and a healthy dose of anti-inflammatory, healing omega-3 fats.
Beets are quite possibly the great love of my nutritional life! I love the deep magenta hue they give everything they touch (including my fingers, the cutting board, etc.). They also add a big dose of detoxifying fibre. The cashews make this dip super creamy, even though there's not the tiniest bit of dairy in this recipe!
I adore hummus! This Mediterranean staple is, thanks to its base of chickpeas, full of fiber and protein. But plain old hummus can get boring and just so, well, beige. I've started adding sweet potato to my hummus to brighten up the colour and add a little bit of sweetness. Thanks to the carotenoids that give sweet potatoes their bright orangeness, this hummus also has a big dose of skin and eye–health boosting nutrients!
Pesto is one of the most versatile dips out there! It's great as a dip, but also works as a sandwich spread or as a pizza sauce. The basil that gives pesto its signature taste is a fantastic blood-builder as a rich source of folate and a great plant-based source of iron.
What's your favourite thing to bring to a summer picnic? Let me know in the comments below!