Okay so I had to jump on the sweet potato toast train because I LOVE sweet potatoes and it's a fantastic idea –I mean, sweet potato toast instead of boring 12-grain toast? Sign me up! It's far more nutrient-dense, naturally gluten-free and paleo-friendly too.
My affection for sweet potatoes grew into a full-blown love affair when I was pregnant with Vienna. I ate my fair share of sweet potato wedges, which is probably why V loves them so much! She's gonna love these toasties too, when she can eat crunchier foods.
I like to keep things interesting, so I created three different toasties. Let's call them toasties from now on shall we? I piled plenty of flavourful ingredients on top because there is such an abundance of foods at farmers markets right now. I've been feeling so inspired since I got back from Austria and have been creating so much goodness in the kitchen. Wait till you see what I've got in store for you next week! (Hint: it involves burgers and beets.)
I topped the first toastie with a navy bean salad and broccoli sprouts, is your mouth watering yet?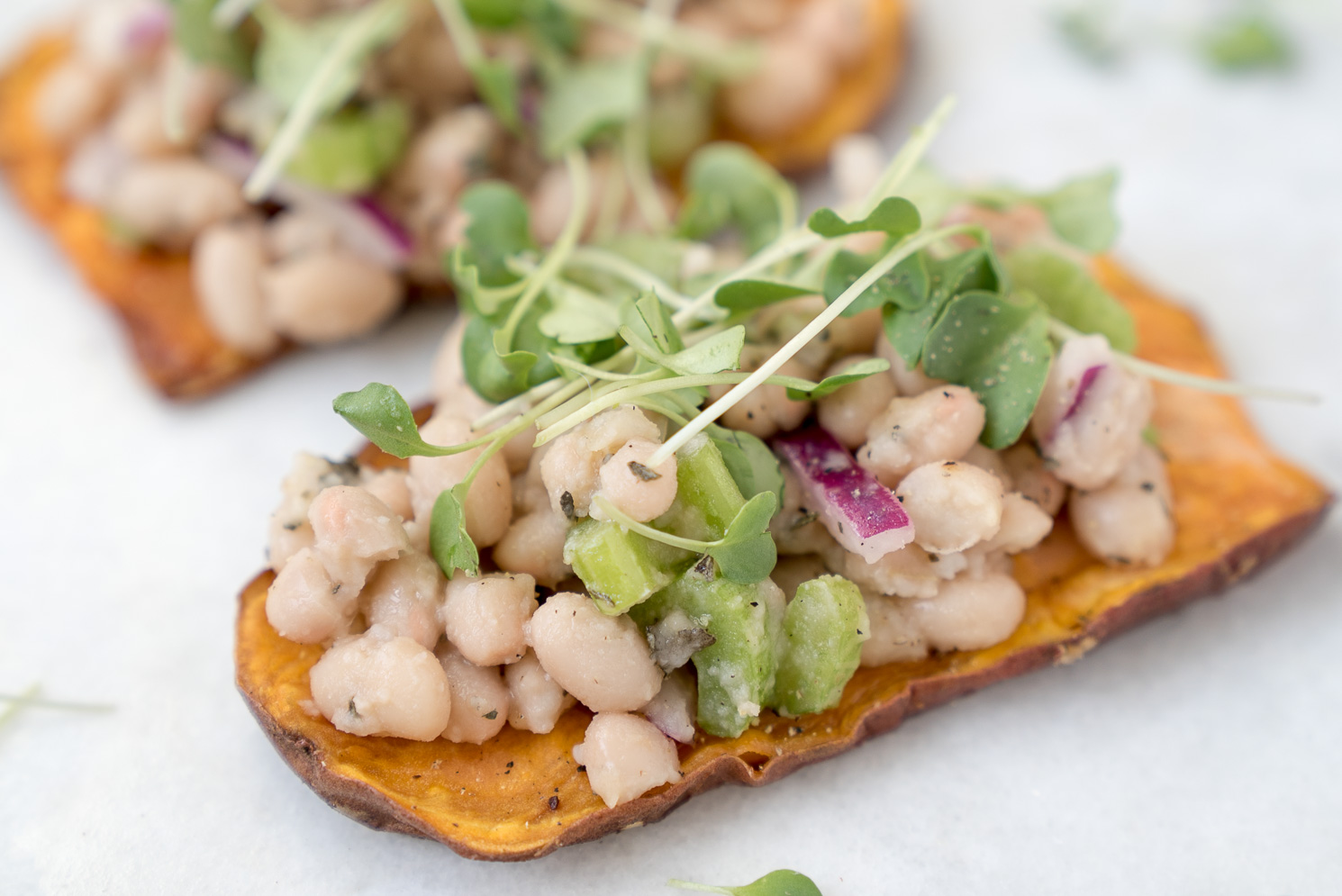 Since I had some goat cheese, I decided to slather that on the second toastie and then add sliced cucumber and fresh organic strawberries. And of course, I had to do a breakfast toastie with sunflower butter, banana and cinnamon. If my Instagram account is any indication, this is a breakfast staple!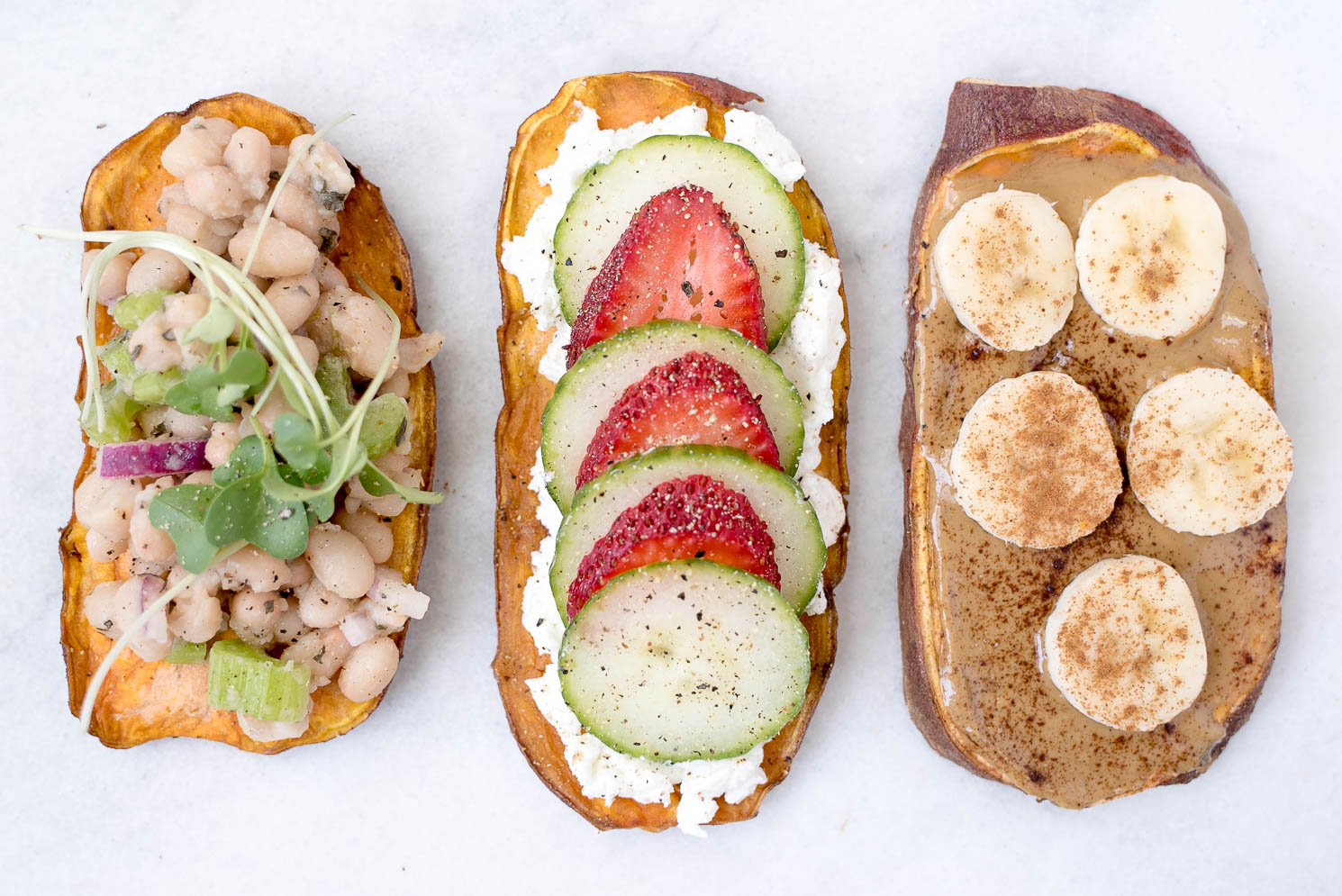 You don't have to be gluten-free or paleo to enjoy these. Love real food? Then you're gonna love this recipe.
First off, here's the recipe to make the undressed toasties. Then I will share each recipe separately below. You can simply click the print button for a print-friendly version of each recipe.
Here's my recipe for the navy bean salad toastie. You might recognize this photo because I shared it while we were shooting this recipe on Instagram and Snapchat. See how the broccoli sprouts look like little hearts? <3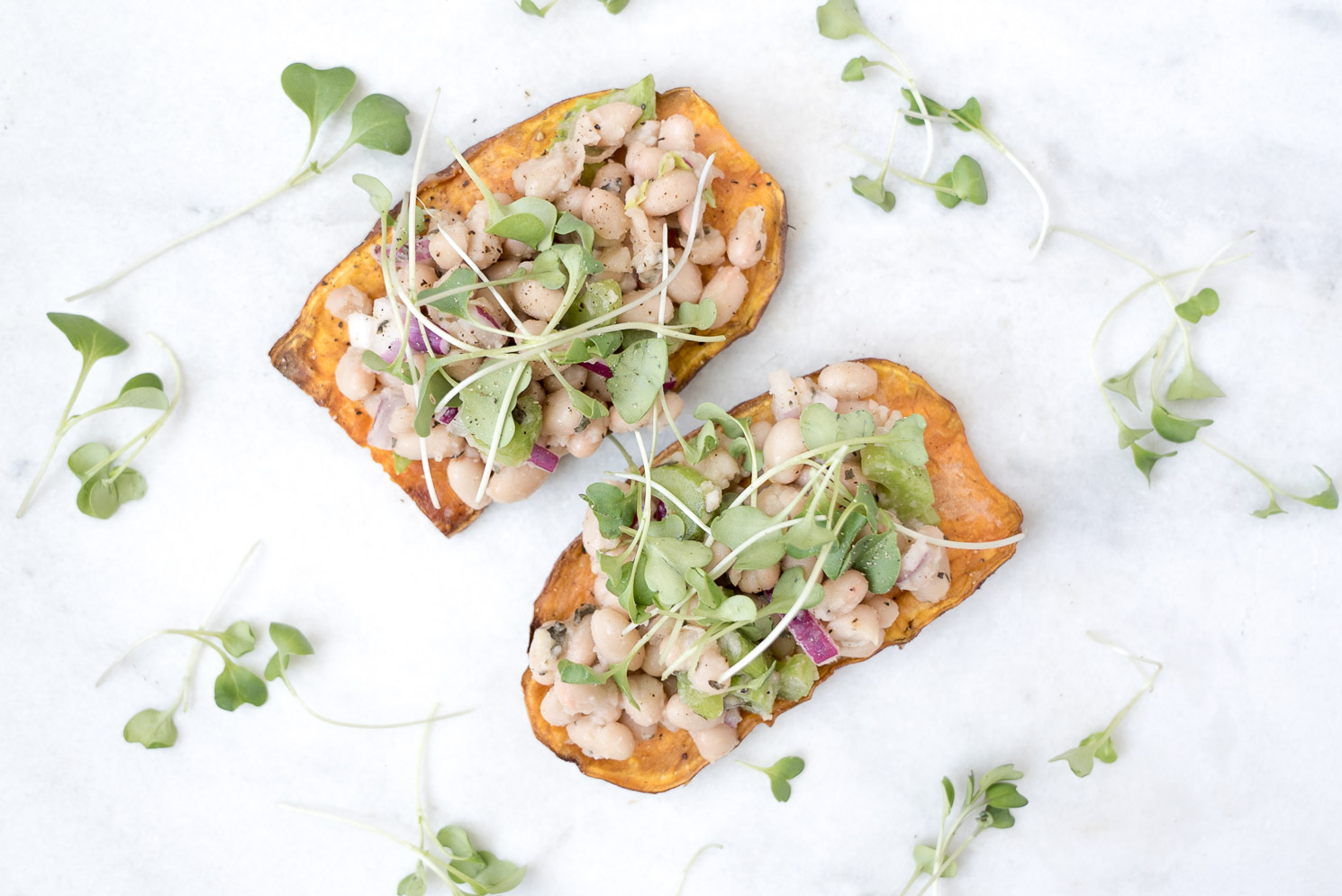 Next up is my strawberry, cucumber and goat cheese layered toastie.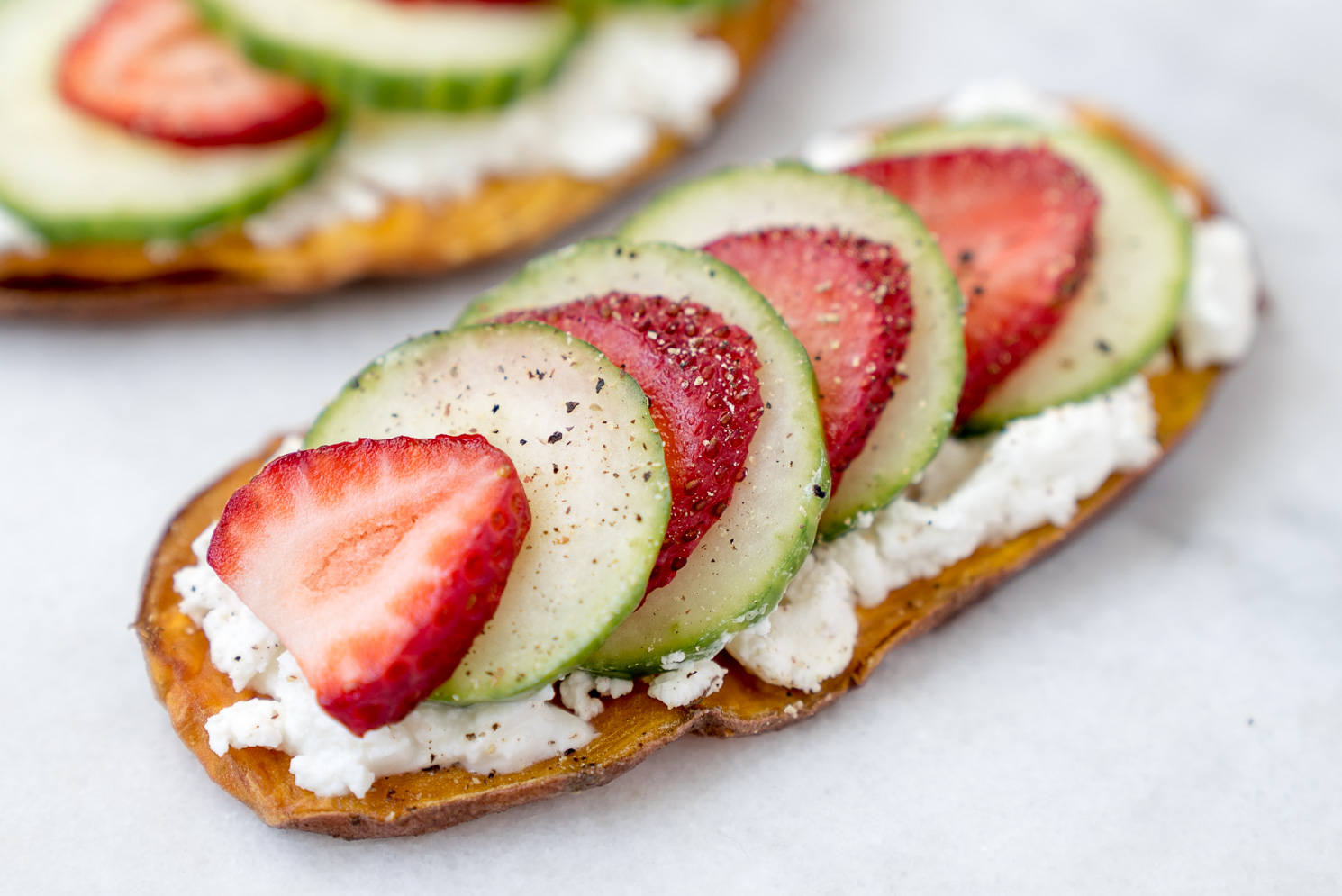 This combo is a perfect match. I've been so inspired by local strawberries lately that I just had to include them. However, this toastie would be just as nice with raspberries or blueberries. Here's the recipe:
And finally, a toastie that's perfect for breakfast time: the sunflower butter and banana comfort toastie! I call it a "comfort" toastie because this combo is my healthy comfort food.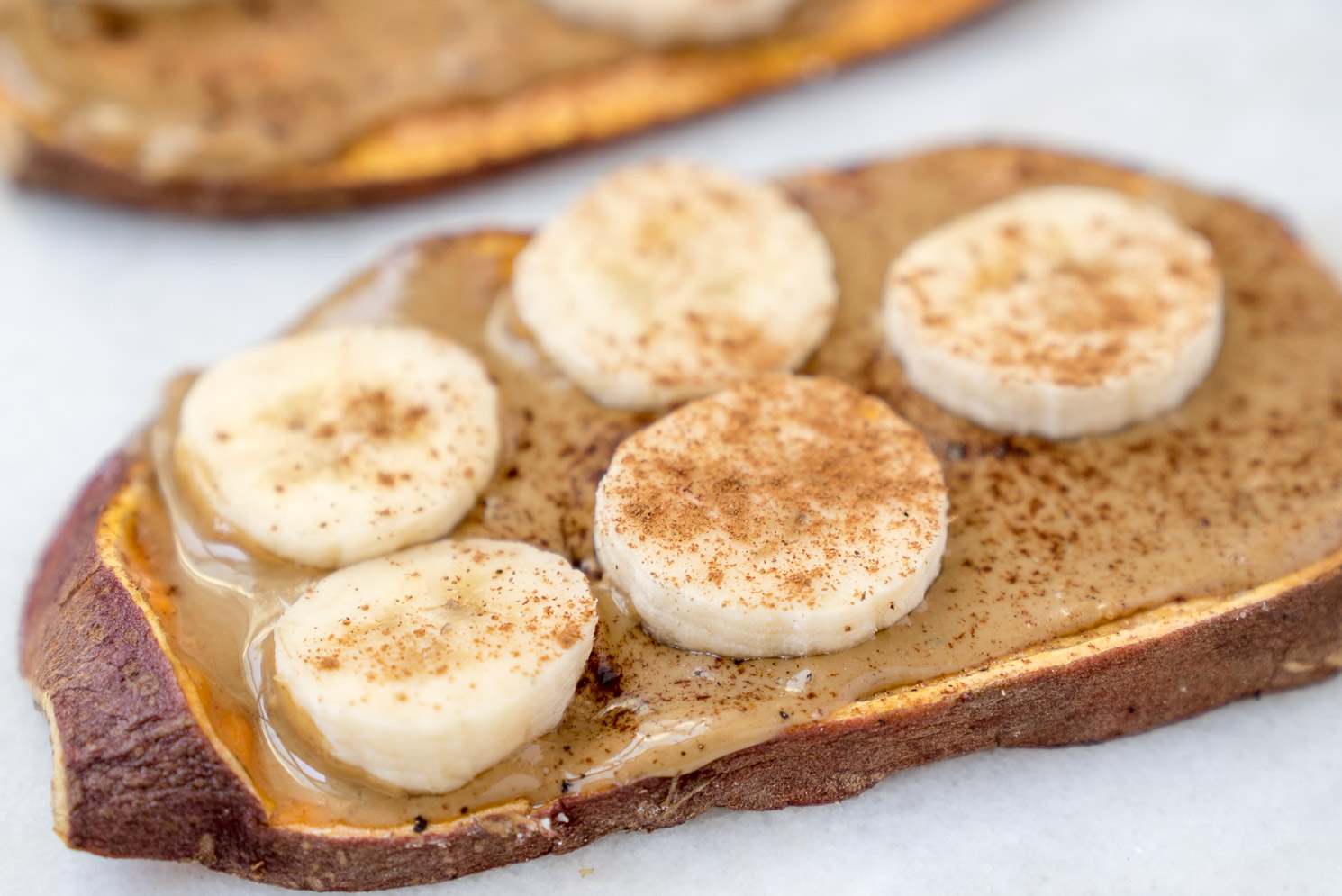 There you have it, three delicious sweet potato toasties, the trendiest recipes of summer 2016!
What's your favourite way to top sweet potato toast? Share it with me in the comments below!
Thank you to my hubs Walker Jordan for taking these gorgeous photos. We had so much fun styling them and shooting them, but most of all, eating them :)
Have a great weekend!
Joy