If you've ever seen my book shelf or rather shelves, you'll know I'm a little obsessed with cookbooks. I love flipping through them and looking at all the beautiful photos. The photos are what inspire me in the kitchen. As much as I also love food blogs, there's just something so special about sitting down with a cup of tea and flipping through a cookbook on a Sunday afternoon.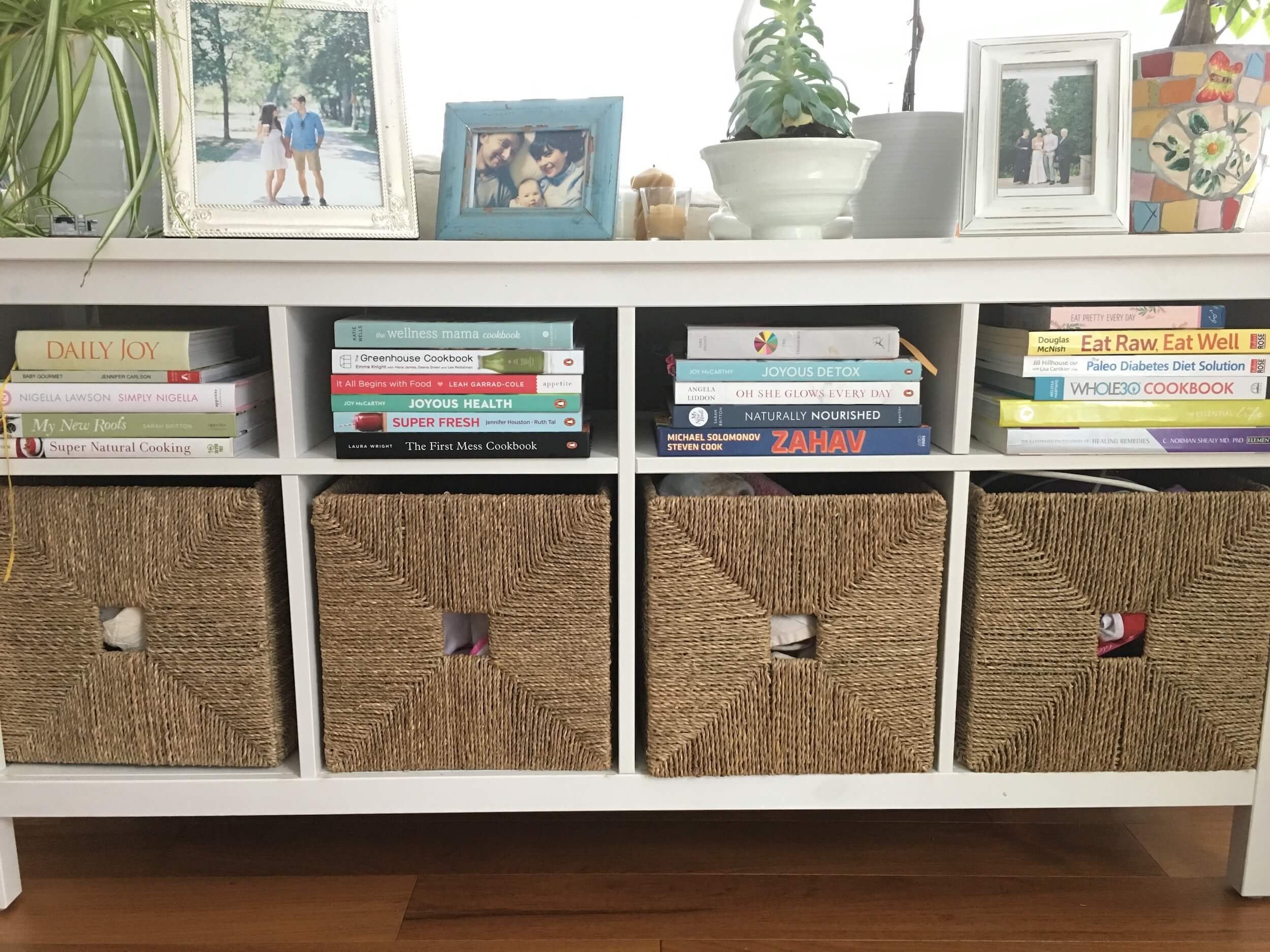 This book "the Greenhouse Cookbook" is a newbie on my book shelf and I just had to make these Sweet Potato Brownies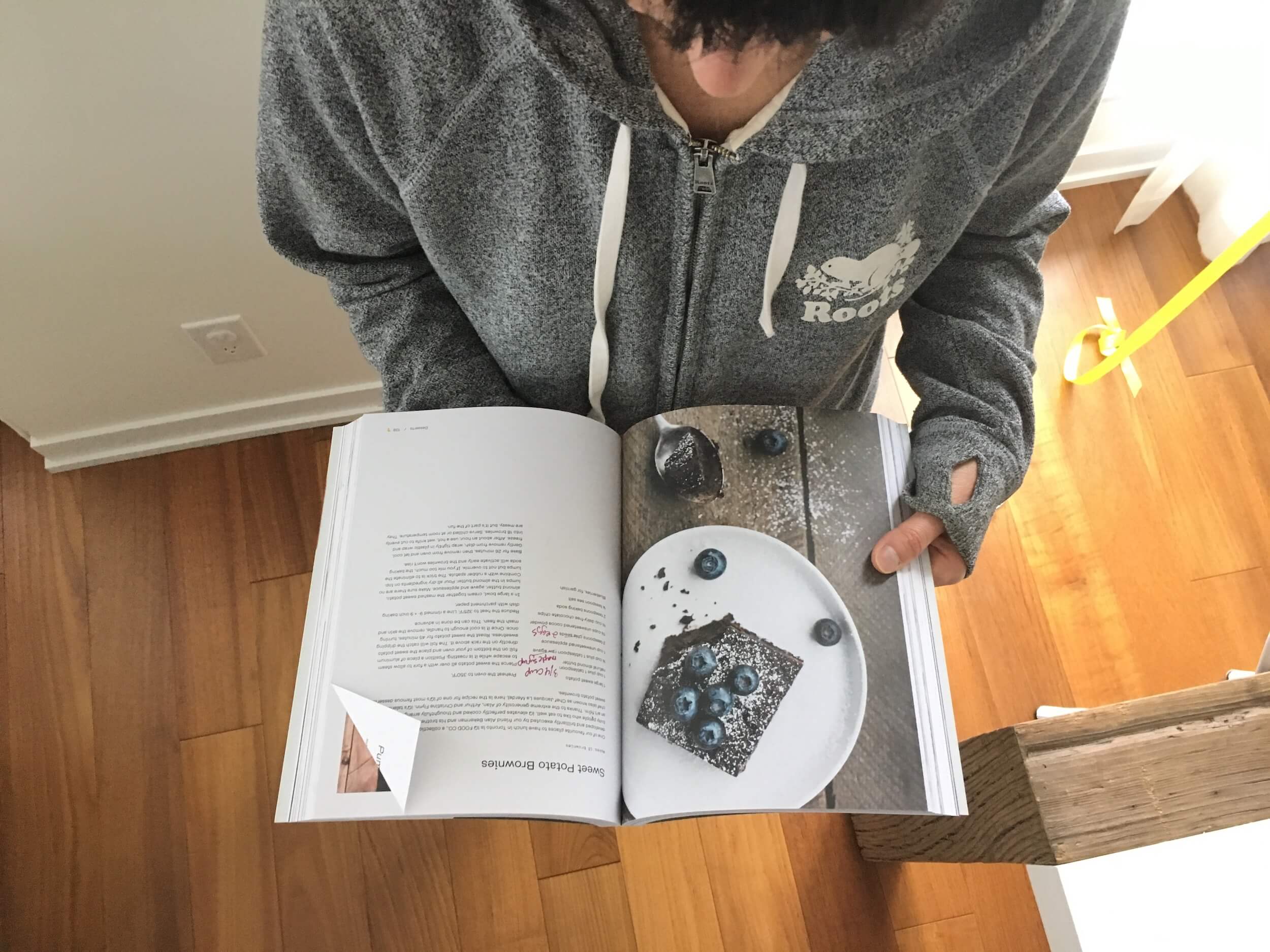 The photography in this book is beautiful. It will definitley make you hungry! I also love that it's printed on matte paper (maybe that's a weird thing to love, but I do!). It's created by four people, who own Greenhouse Juice and Emma is one of them (however, this recipe specifically was created by Christine Flynn at IQ Food Co). I featured her recently for International Women's Day.
No matter if you're cooking for vegans or ominivores like in my household, there's something for everyone in this 100% plant-based recipe cookbook.
Back to these brownies, I love the fact they call for sweet potato as an ingredient because I love putting sweet potato into baked goods and smoothies. I know that might sound weird, but it actually makes perfect sense!
I topped them with coconut flakes and a couple of extra chocolate chips.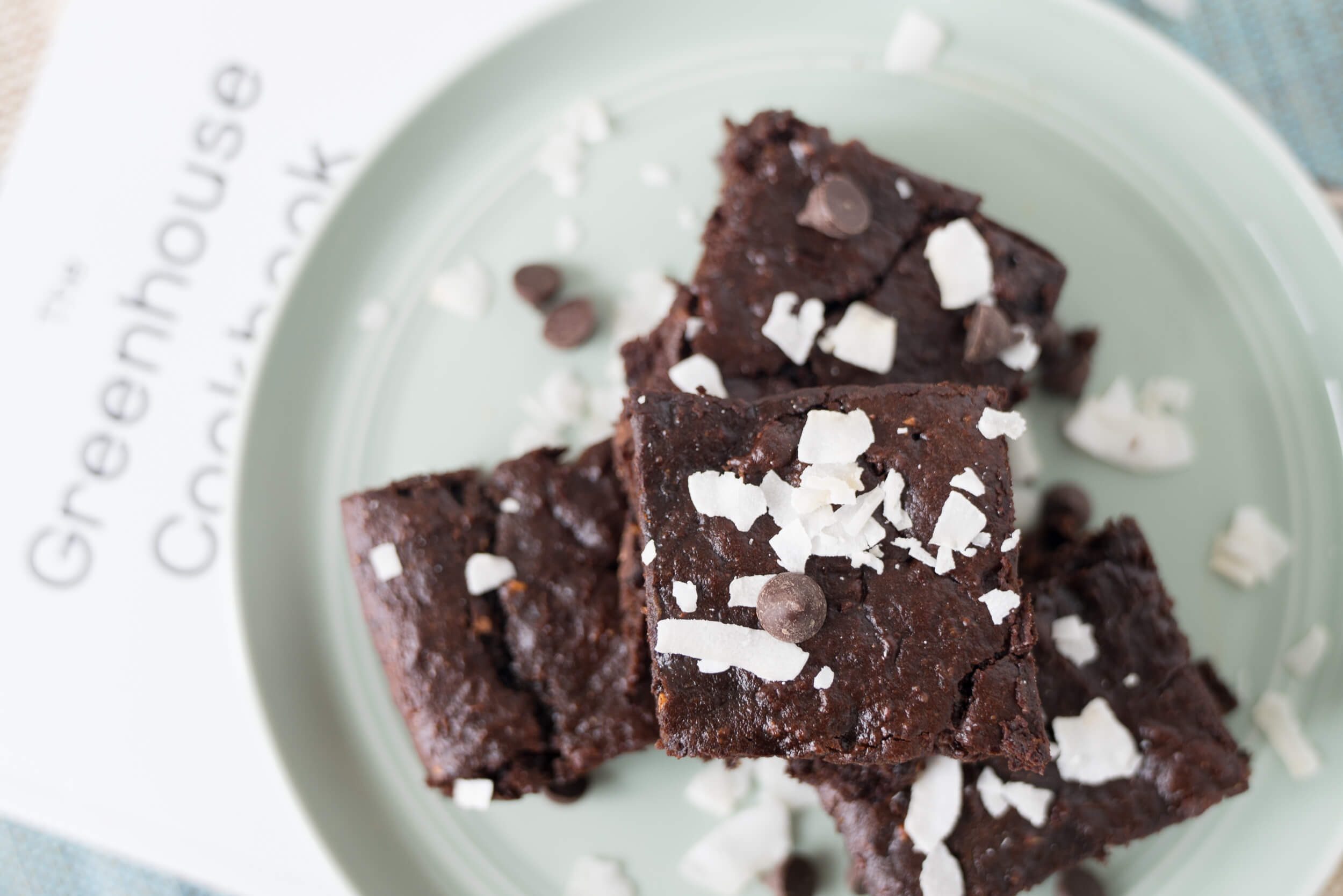 Sweet potato is naturally sweet and is FULL of fiber, so it really only makes sense to include it in baked goods and brownies, doesn't it?
The sweet potato and applesauce make them so moist and delicious.
Before I share the recipe, I should tell you I made a couple of modifications, but quite minor. I used maple syrup instead of agave and eggs instead of chia. I like adding eggs for protein. Now because I added eggs I reduced the almond butter a touch just to ensure the texture was still okay. I had to cook them a lot longer then the recipe suggests but once it's in the oven, it doesn't matter to me! They were worth the wait! You'll see my additions in the recipe below and you can decide how you want to make them.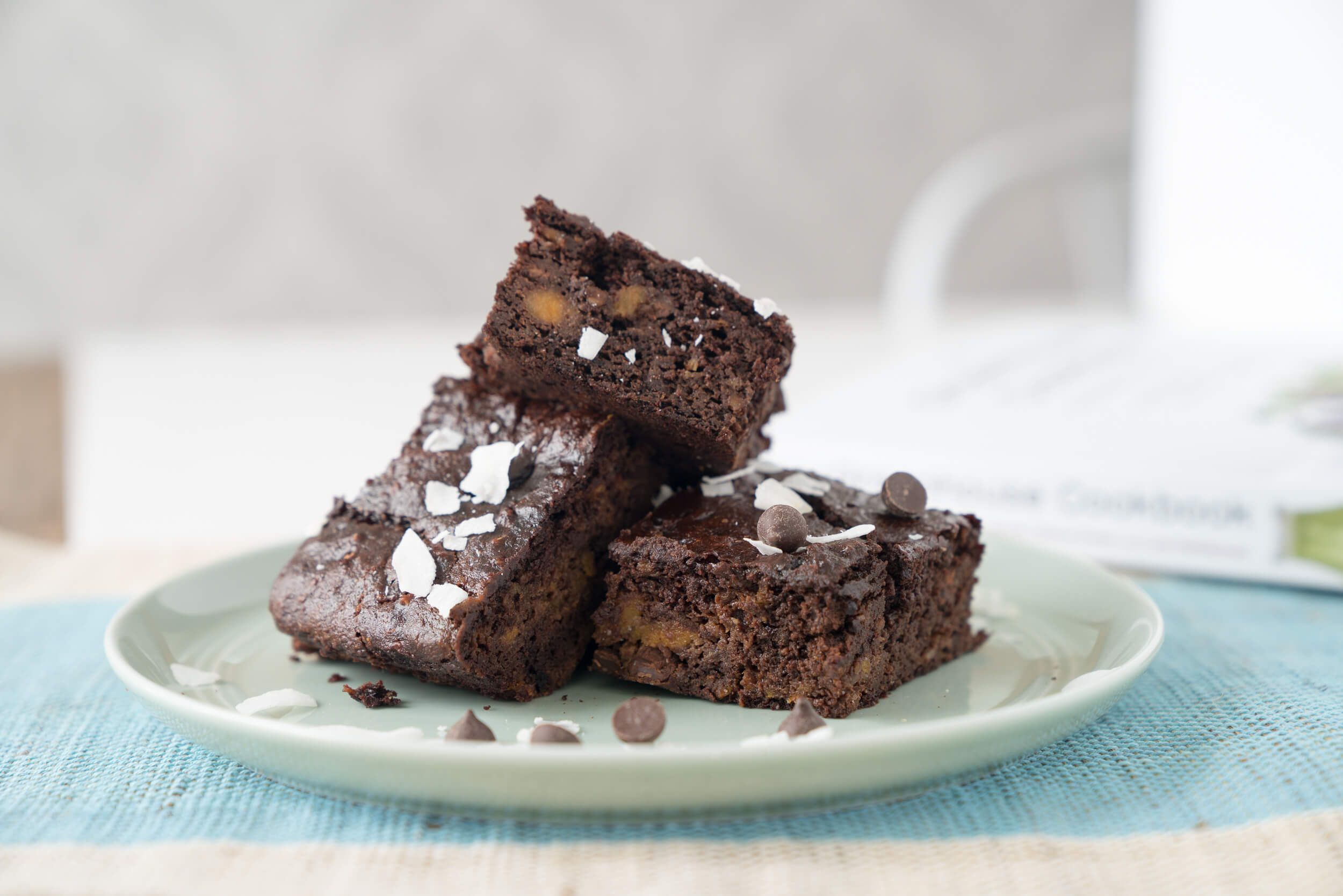 Ingredients
1 large sweet potato, chopped
3/4 cup almond butter*
1/2 cup maple syrup**
1 cup unsweetened applesauce
2 eggs***
1 1/2 cups raw cacao powder****
2 tsp baking soda
3/4 tsp sea salt
Instructions
Preheat the oven to 350F.
Bake sweet potato for 35-45 minutes in a covered baking dish or until fork tender. Mash with a fork.
Reduce heat to 325F. Line a rimmed 9x9inch baking dish with parchment paper.
In a large bowl combine mashed sweet potato, almond butter, maple syrup, eggs and applesauce. Make sure there are no lumps in the almond butter. Pour all the dry ingredients on top. Combine with a rubber spatula. The trick is to eliminate all the clumps but not to overmix. If you mix too much the baking soda will activate early and the brownie won't rise.
I had to bake these until 40 minutes but the original recipe says 26 minutes (fyi). Remove from oven and let cool. Gentle remove from baking dish, tightly wrap in plastic and freezer. After about an hour use a hot, wet knife to cut evenly into 18 brownies. Serve chilled.
---
Notes
Original recipe calls for:
*1 cup plus 1 tbsp almond butter
**1/2 cup plus 1 tbsp raw agave
***3 tsp chia seeds
****1 1/2 cups unsweetened cocoa powder
The lovely folks at Greenhouse Juice are offering you a chance to win their cookbook on my instagram all weekend long!
Hop on over to my INSTAGRAM and enter to win The Greenhouse Cookbook!
Have a joyous weekend!
Joy