I recently met with Brittnei Gaudio who is a graduate of the Joyous Health Business (JHB) program and is a wellness entreprneur. I was excited to interview her because her enthusiasm and energy really stood out to me throughout the six weeks of our fall JHB program and when I met her, her charisma matched my online impression of her to a T!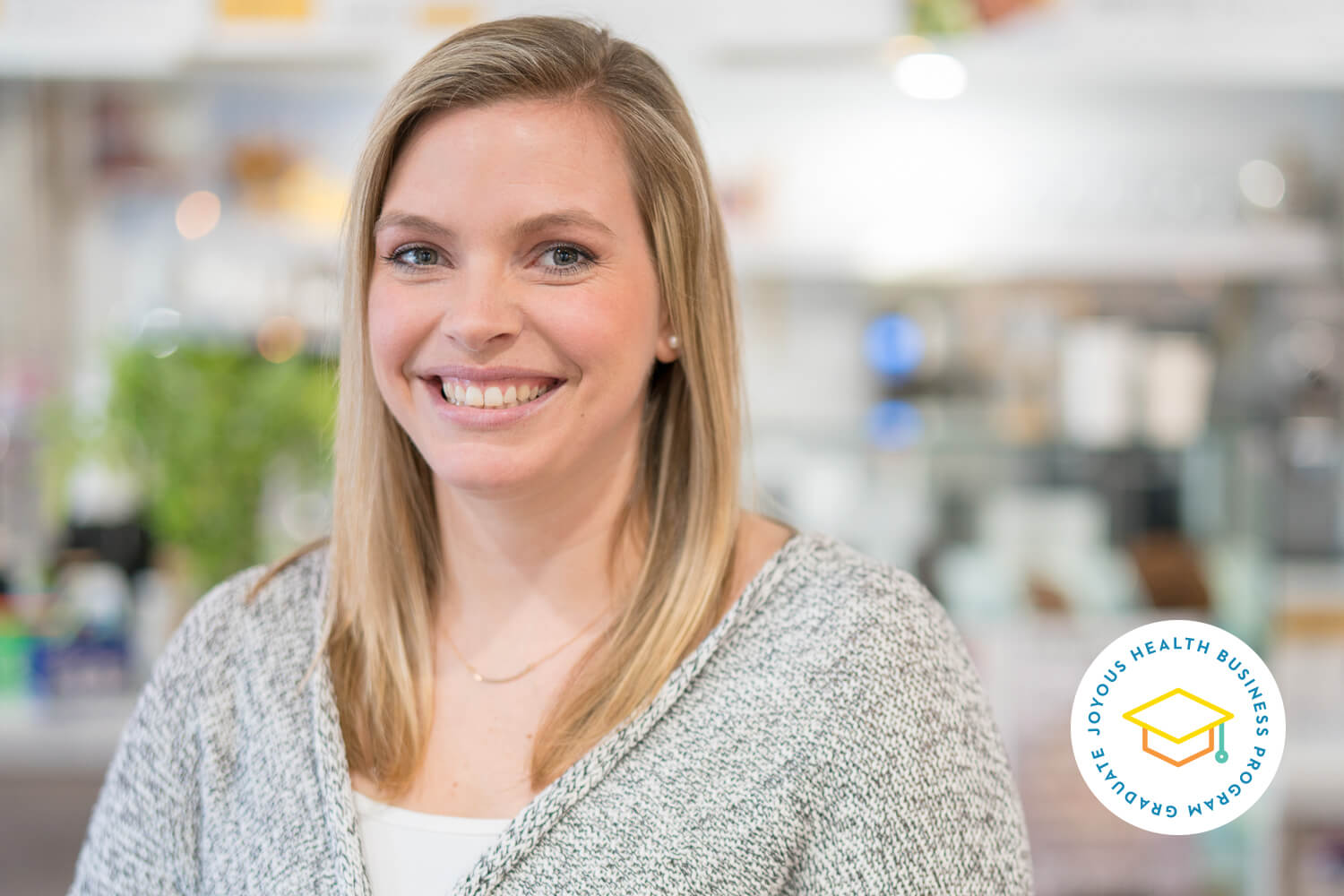 This blog post is one of many JHB graduate interviews to come! My hope is that by interviewing these grads and sharing their stories, challenges and strengths, that you will feel inspired if you too are an entrepreneur or an aspiring one!
We met at the Simple Kitchen in Toronto for tea (but their Turmeric Lattes are awesome!) and it was really nice getting to know her better. I hope you enjoy this as much as I enjoyed chatting to her!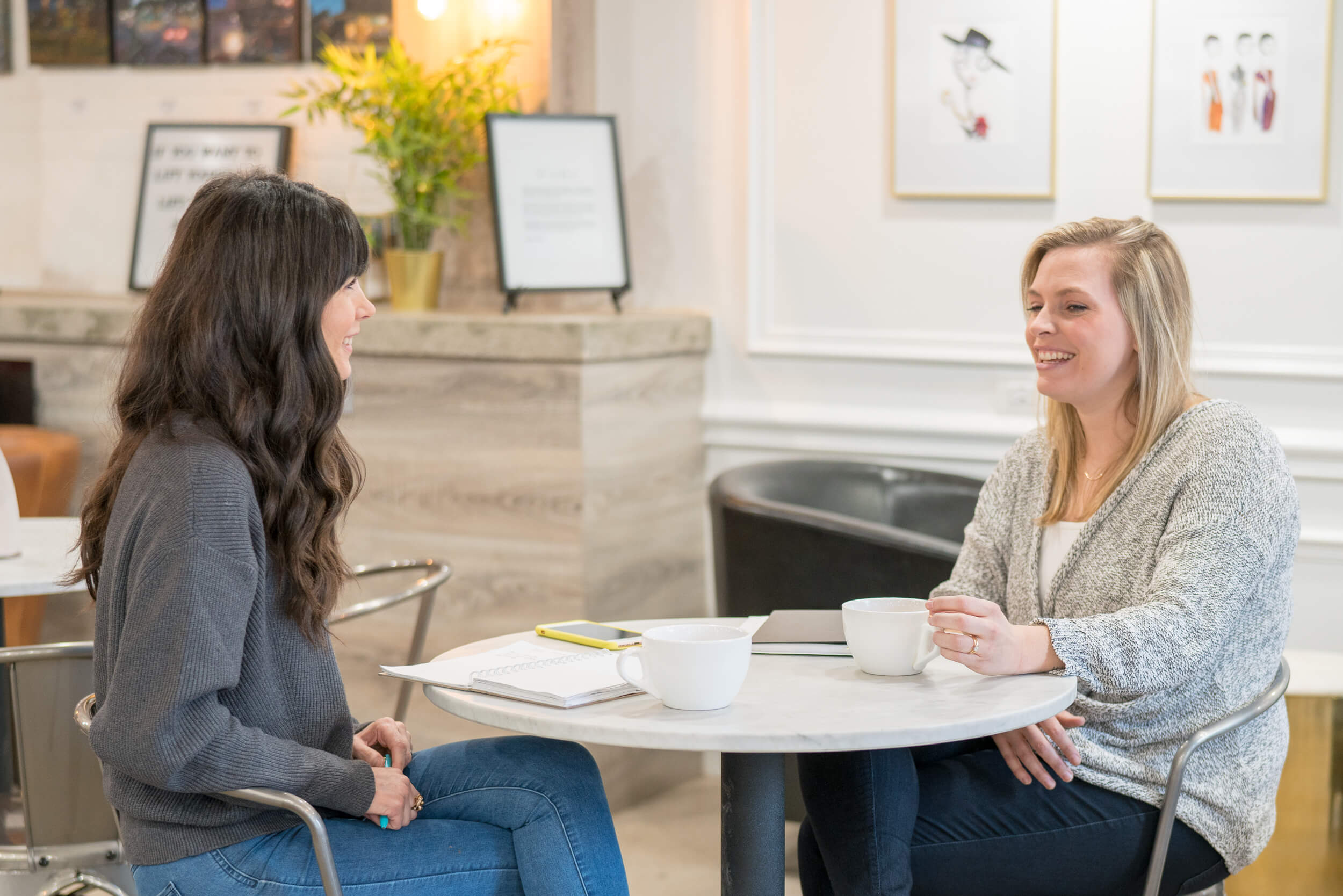 I am a "wellpreneur", a wife, a dog mom and adventure seeker. I grew up on Lunchables and Hamburger Helper and I am now a Holistic Nutritionist, Personal Trainer and #livealittleextra enthusiast.
My wellness journey started on a trip to Hong Kong in my early twenties. It was my first time to Asia and I had been sent for two weeks to deliver a speech at an International Service Summit. I had never been a picky eater, but for some reason I was struggling with the local cuisine. I asked a local colleague where I could find a vegetarian meal, in the hopes that I could find something a little more familiar. To my surprise, I was sent on an adventure by ferry to a little island off the coast of Hong Kong, called Lamma Island. It was there that I found a little vegan café called The Bookworm, and under the glass top tables they featured scholarly articles about nutrition and the link to various degenerative diseases.
I was surprised to find myself so fascinated by all of this. But looking back now, I can see that this is the spark I needed to dig deeper into my own eating habits, make more mindful decisions, and become better informed about the impact my diet had on my overall health. Fast forward a couple years, and I was a student of a Holistic Nutrition program, which led to further education in Personal Training and eventually to my entrepreneurial endeavour as a lifestyle coach!
Tell us about your business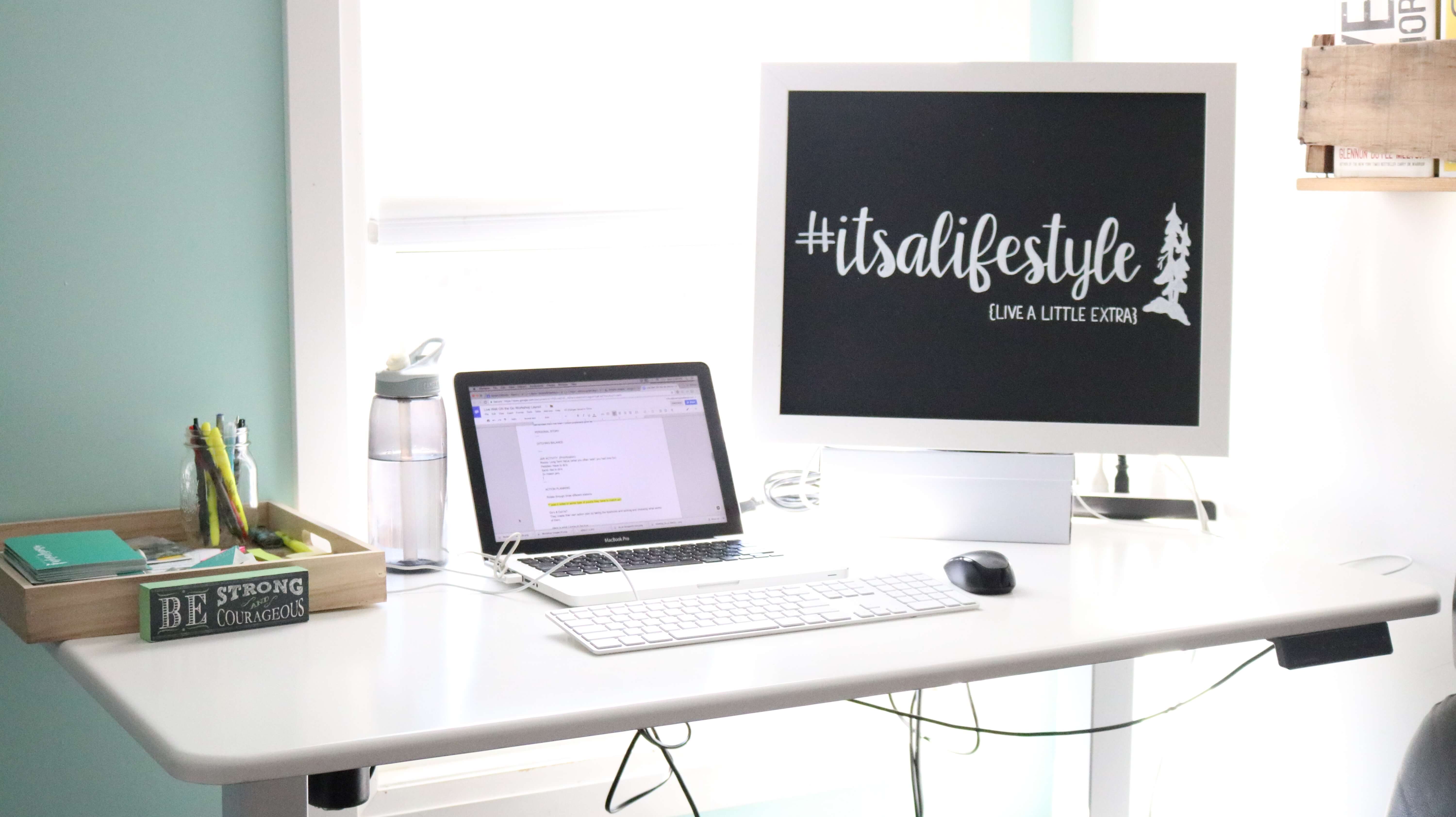 #itsalifestyle, the name, is the result of friends and colleagues mocking my tireless attempts (post-Hong Kong travels) to eat healthy, move often and live beyond our busy work demands. It has since grown into a lifestyle-coaching program that sets out to inspire people to live a life less ordinary, and most importantly – a life of their own design.
My practice is rooted in nutrition, movement and intentional living to ultimately honour a holistic approach. Together with my clients, we explore roadblocks, safeguards, and habit/behaviour tweaks to bring them closer to their happiest, healthiest and most fulfilling lifestyle.
I offer group online programming, private 1:1 coaching, and various speaking and workshop engagements locally here in Toronto, and remotely via online resources.
Why do you love what you do?
I have never lived more authentically than I am right now.
My practice is deeply connected to my own personal ideals and I work with clients who are seeking the same freedom and creative liberty. My goal for them is to break up with the lifestyle that was been engrained in them, and/or dictated to them and to adopt a new lifestyle that is uniquely theirs, with their own personal wellness at the forefront. What's not to love?!
What's a day in the life look like for you?
I am in full hustle mode as a newly launched entrepreneur so no day is ever the same, but my ideal work day goes a little something like this:
6:30 am – Wake Up + Drink Water
7:00am - Walk my two pups ( 5 year old Chocolate Lab named Duke, and a 6 year old Mystery Rescue named Rosseau).
7:30am - Breakfast
8:00am - 9:00am- Email catch up + Daily To-Do List
9:00 -11:00am- Content Creation (blog posts and workshop programming)
11:00am - 12:30pm- Outreach Efforts (via LinkedIn, personal connections, fellow entrepreneurs etc.)
12:30pm - Lunch + Time Outdoors (if/when possible)
1:00pm - 3:00pm- Content Work
3:00-5:00pm - Flex Hours (social media, marketing, branding work etc.)
5:00pm onward - Client Work (Personal Training, Private Coaching etc.)
I do, however, have some key routines in my daily life:
My husband and I have a 'no screens in the bedroom' rule. We keep our phones plugged in downstairs in our kitchen and try to start our day with our morning routine before checking emails or social media prompts. This has been a game changer for me and something that really helps me establish boundaries between my professional and personal life as a new entrepreneur.
Time outdoors is incredibly helpful for me as a prompt in the morning to get into the work headset, as well as a reset tool when I have a mental block.
Why did you sign up for the Joyous Health Business program (JHB)?
To put it shortly – to learn from the best (and I have a lot to learn!). I have experience in the small business world and I have seen how incredibly valuable it is to establish mentors and knowledgeable resources to help inform and guide your own business strategy. Learning from Joy and the entire Joyous Health team throughout the Joyous Health Business program was incredibly valuable and has given me unique insight into the health and wellness industry.
What did you love the most about jhb?
There is nothing more energizing than surrounding yourself with an energizing community.
I really fed off the energy shared by the entire Joyous Health team and the genuine learnings shared will continue to be invaluable as I bring my vision to life.
What have you accomplished since taking the Joyous Health Business program?
Since starting, I hosted my first workshop with 42 attendees and went on to facilitate the same workshop program 4 more times. I launched my website, created a online e-book for email subscribers, scheduled 3 more workshops with new topics, ran a Beta Group for my online group programming, conducted pitches with various potential partners, secured my first set of clients, which all continues to build momentum every week.
What words of advice would you have for someone who is just starting out in their business?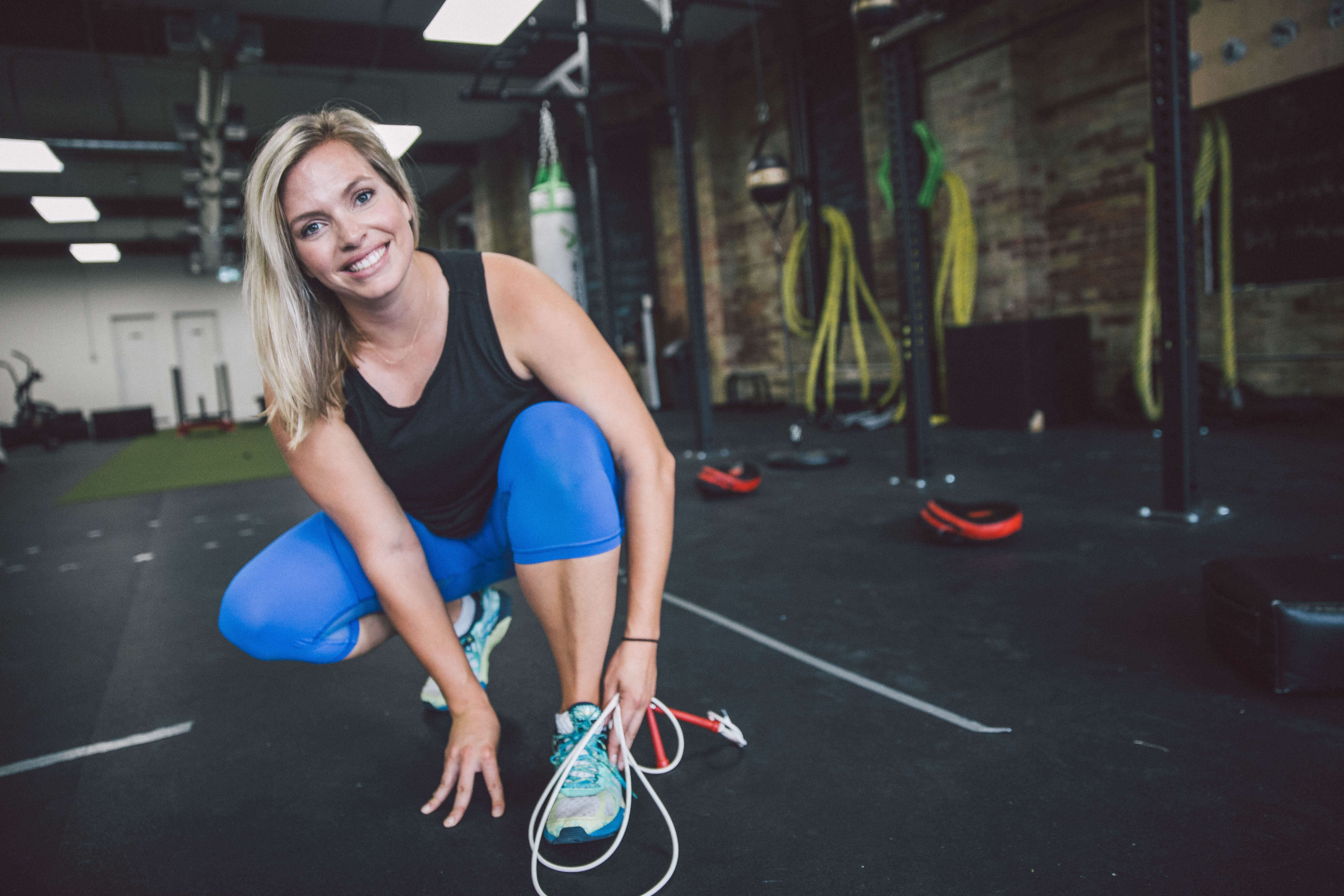 I have three tiny tidbits of advice to share:
Don't be afraid to change and adapt your concept, your plan, and your delivery as you go. It's important to collect learnings and capitalize on them early as you build momentum, while also staying authentic to your over-arching vision and mission.
Invest in the important things, such as a mentor/coach or an expert that has skills that you might lack in (ie. Website, graphic design, photography etc.). Courses or accreditation that will help you build your foundation and confidence can be helpful too!
Ride the rollercoaster! Some days you are going to feel on FIRE, and other days you may feel like you are spinning your wheels. Have a mantra, or a trusted person in your life that you can go to for motivation, or a kick in the butt on the worst days – and capitalize on those hot days when they come!
What do you like to do for fun?
Anything outdoors is fun for me; a weekend hike, an afternoon picnic, or a backyard BBQ are all at the top of the list. I enjoy hosting meals and surprising my guests with delicious, but nutritious creations. I also wholeheartedly believe that your daily sweat, or movement routine should be fun, and so I have found my niche in kickboxing with my husband as my partner and a kickass community.
What do you do to recharge?
I am an introvert in an extroverted world, so I recharge best with alone time. That might look like a walk with my pups, a stroll along the waterfront, a quiet drive, a solo grocery shop, Sunday meal prep, a bath soak and a good book. All of that works MAGIC. A quiet weekend with time outdoors with my husband and pups is also a perfect cure for an overwhelming week.
What are your goals and aspirations for the future?
I want to build a community of people who LIVE A LITTLE EXTRA everyday, and while that looks different for everyone, my vision is for this to become a really meaningful movement of people crafting a life of their own design.
I want to continue to facilitate meaningful programming in my workshops and offerings.
I want to gather cohorts of participants semi-annually to re-group, re-motivate, and re-commit to their own personal health and wellness goals.
I want to create an accessible program for where I can introduce nutrition, movement, and intentional living into communities that are typically just surviving, rather than thriving.
I want to build a business that is financially sustainable, but allows me the flexibility to contribute meaningfully to my own family and community.
Website: www.hashtagitsalifestyle.com
Instagram & Facebook: @hashtgitsalifestyle
I also have some exciting workshops coming up that might be of interest to the Joyous community!
Love YoSelf:

Establishing Confidence, Embracing Uniqueness, and Blazing Trails | Wednesday March 7 | 6:30pm | Left Field Brewery (

This is co-hosted with a fellow JHB'er Rachel Fackoury. She is the Founder of Discover You and a Fitness Coach in Toronto)

Eat Like You Love Yourself

| Sunday March 11 | 11am | Broad Lingerie