My journey through health has been a long one that's taken many twists and turns all of which have been documented over on my blog, The Healthy Maven.
When I started The Healthy Maven 5 years ago, I was coming out of years of disordered eating, exercise addiction and deeply rooted body image issues. I was ready to start living my life, rather than planning it.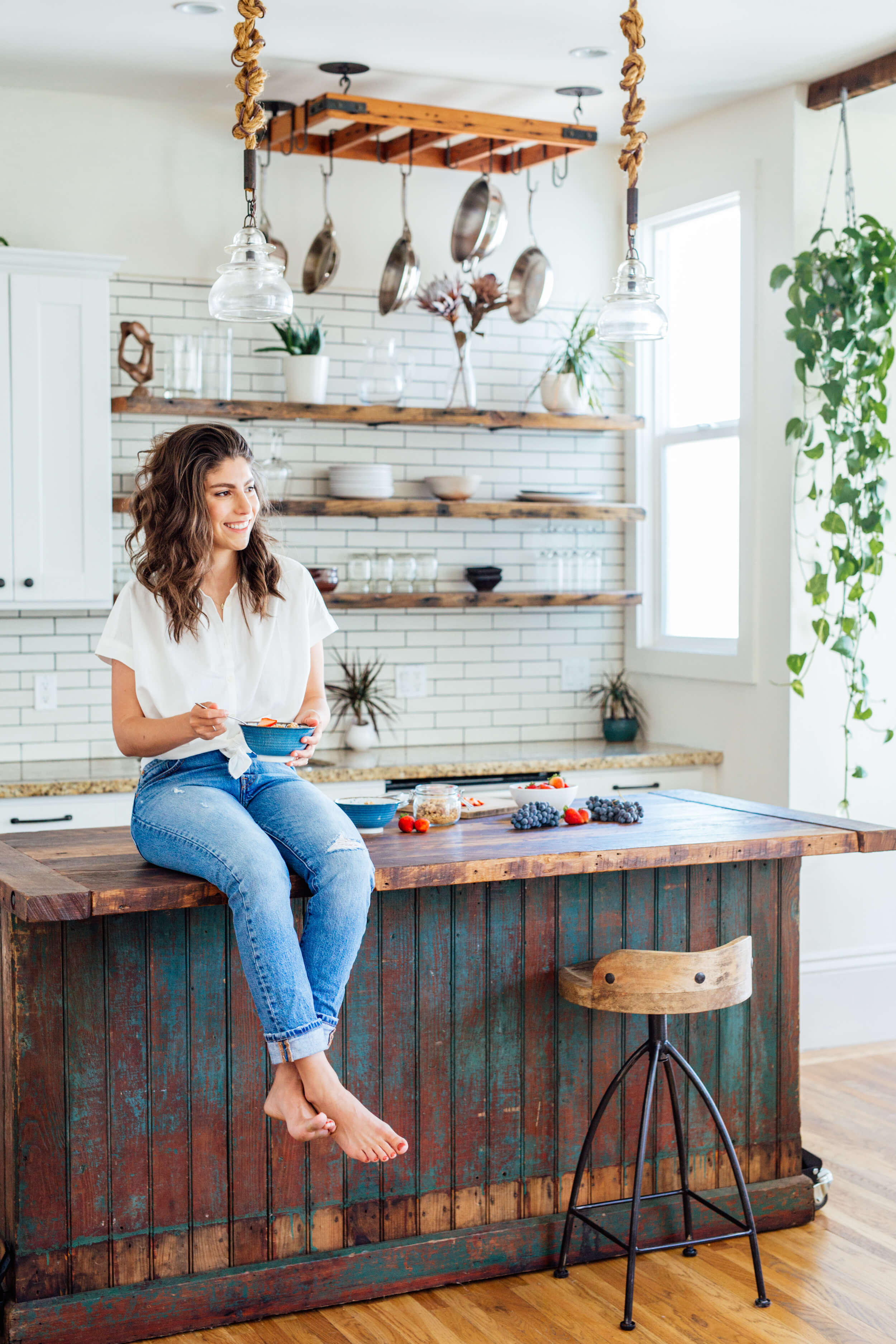 At the same time, my struggles also introduced me to the world of chia seeds, green smoothies and yoga and since then, I've never looked back. Over the last couple of years, I've managed to find a better balance between being active and honouring sleep, eating greens and drinking wine and just overall living more intuitively. I'm happy to say that I'm not just comfortable in my body – I'm proud of it.
But here's the thing – on paper I was healthy, but in my mind I was not.
Even though I had managed to find a healthier balance in my diet and exercise, my cortisol levels were through the roof due to overworking and extreme bouts of personal and professional stress.
As a business owner, I played into the belief that in order to be successful, I had to hustle. What I didn't expect was that I would see the professional success I had strived for, but in the process, would lose the person behind it.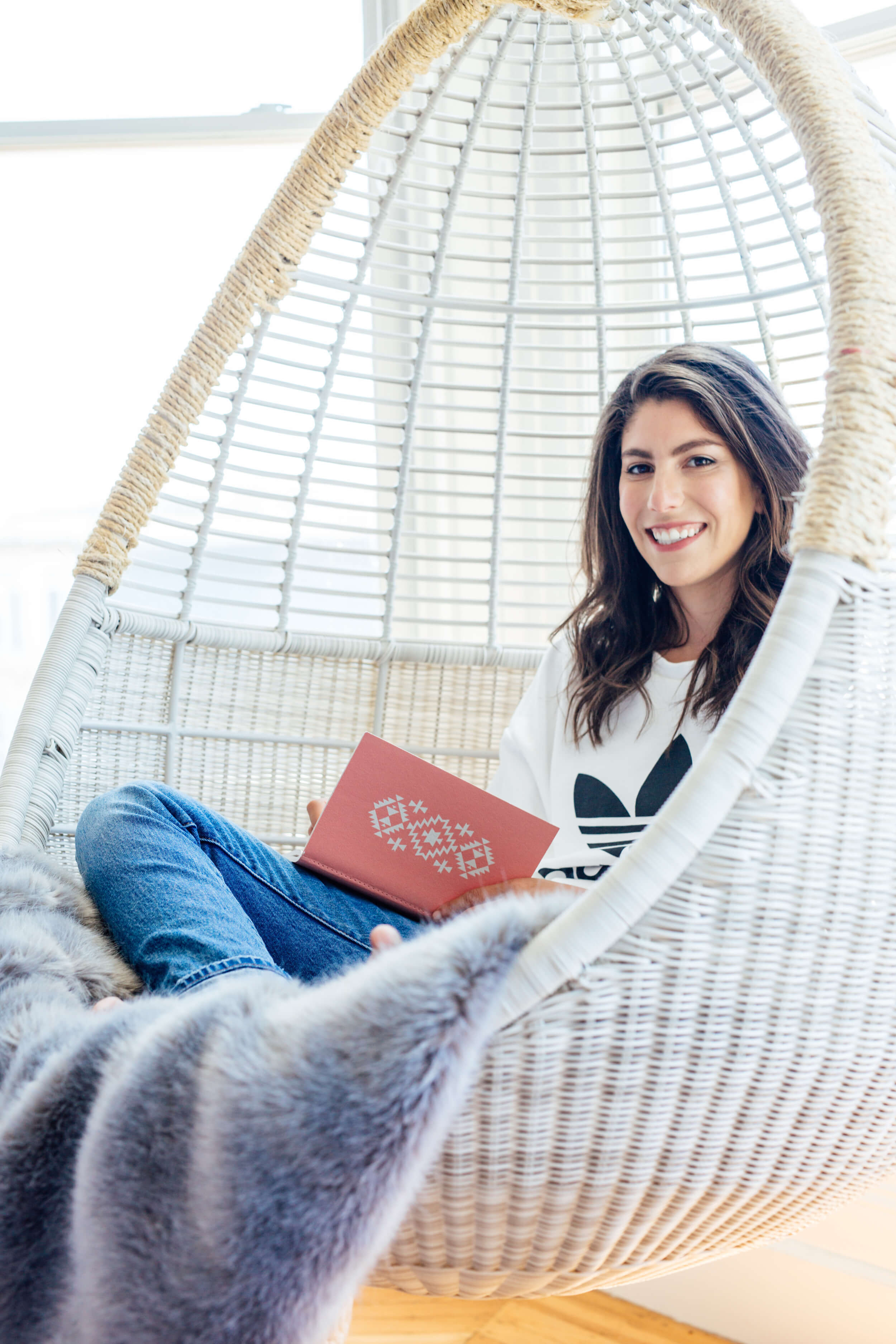 I would deal with bouts of insomnia as well as social anxiety from being away from my phone or computer. Vacations felt more like torture than an opportunity to relax. I found myself putting off the things that helped me unwind because I felt like I wasn't truly servicing myself by attending to them. I quit journaling (something I'd always loved to do) and avoided meditation. But beyond just the classic forms of self-care we all know and love in the wellness community, I also stopped doing things I loved – even those 6 hours of binge-watching Netflix.
Besides the people closest to me in my life, few people knew how much I was struggling with my mental health and overall well-being.
On the outside, my life appeared perfect, but the sacrifices I had to make for this appearance made it far from the truth.
Things seemed to only worsen when we packed up our life and moved across the continent from Toronto to San Francisco. I failed to give myself the personal space I needed to both prepare and recover from this whole life upheaval. The result can only be described as a complete mental breakdown. I will never forget the photo shoot I did staring at the Golden Gate Bridge looking out over my new home. It's a beautiful picture of a new chapter just beginning, a chapter I should have been excited about, but what you might not have seen was the tears streaming down my face. I felt like a fraud. Projecting a curated version of my reality that made it seem like I had it all together.
What I hadn't accepted, but would come to discover, is that none of us have it together.
It's not about leading a perfect life, but making sure you care for your physical, mental and emotional health as you ride the up and down rollercoaster we all call life. So once we finally settled into our new home, I committed to caring for myself first. Because even all the kale salad and green smoothies in the world was not going to make me happy.
The first thing I did? I stopped being so damn hard on myself. I forgave myself for not being perfect – a real challenge for this type A, perfectionist Virgo. Next, I set out to tackle my stress levels. I turned off all notifications on my phone, put myself on a strict work schedule and began scheduling time-off and vacations. I prioritized sleep and made time for yoga and journaling. Most importantly, I did things that brought me joy. And I made sure to do those things first.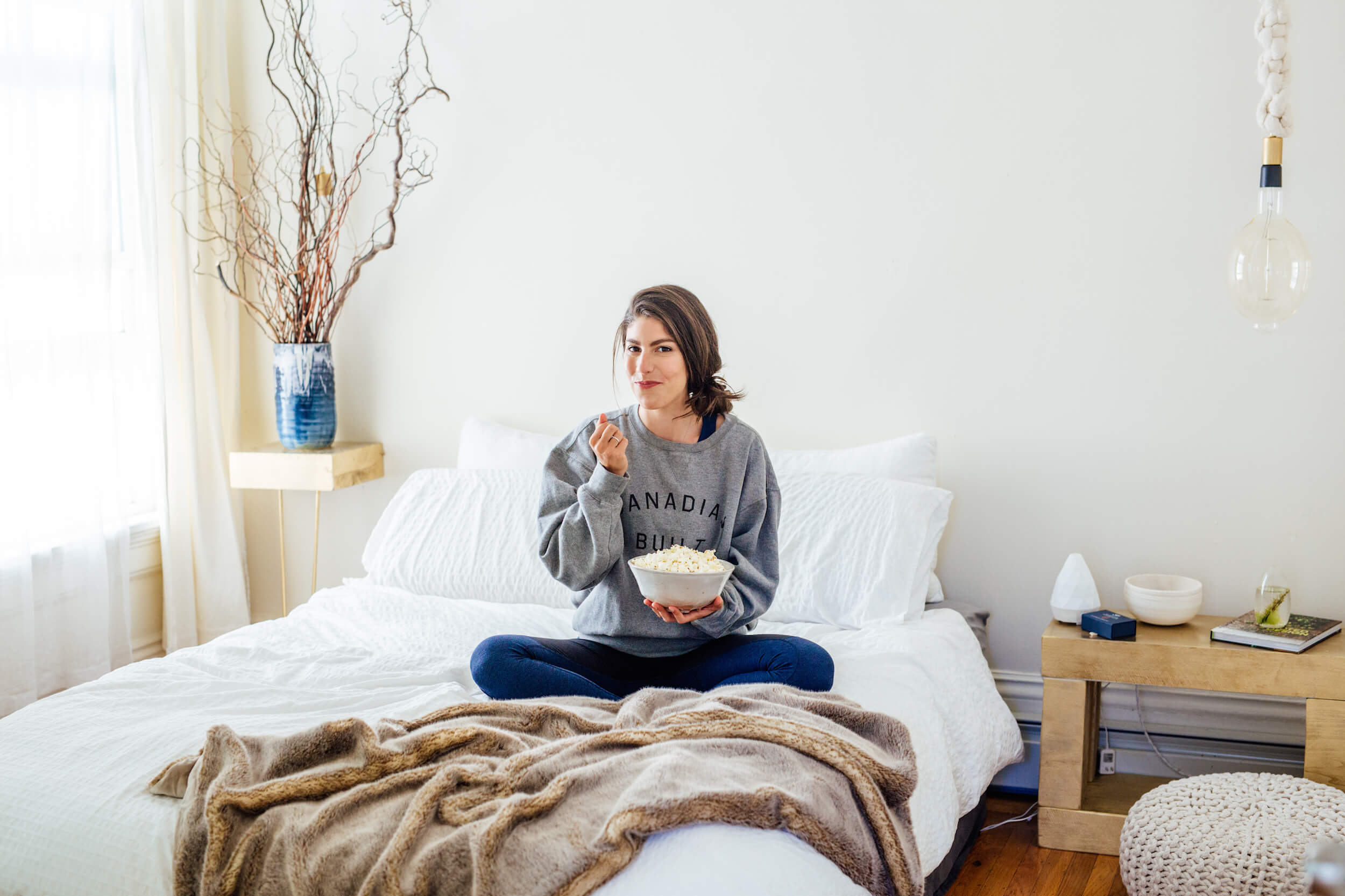 In the process of tackling my stress levels, I actually discovered a far more efficient and effective way to work and live. I stopped twiddling my thumbs (or more accurately – spending mindless hours on social media) and started to actually get things done. Ironically I did this by committing to do a lot less. I said no to things I didn't want to do, and a huge YES to the things I did. I hired people to take on the tasks I avoided and started focusing on the things I loved. I made new friends in Barre class and drank wine with my old friends. I started living my life by prioritizing joy, compassion and self-care.
I finally learned the all-important lesson that if we don't care for ourselves first, we have no chance of caring for anyone else in our lives.
I've now found myself in a unique position where I'm not only able to inspire others to eat their vegetables and get a little more active, but also to give them permission to put themselves first. Whether it is encouraging a social media detox – even if that means unfollowing me – or going on a walk with your dog, I've come to learn that self-care looks different on everyone. But what I've also learned is that no one can consider themselves or their lifestyle healthy if they don't include self-care as part of it.
So I ask you to ponder this question: when was the last time you had fun?
I mean that deep belly laugh, auditory exhale kind of fun. If you're making conscious decisions for your diet, that is wonderful but what are you doing for your mental health? If you need to schedule it in, do it, but please stop thinking that a life of chronic stress is normal. As a culture, we have normalized fatigue and take pride in overworking ourselves. We need to reverse this trend. Not simply for our overall well-being, but for our survival. I hope you'll join me and laugh a little harder today!
What are some self-care practices you do to honour your mental health and well being?
Photography: Bettina Bogar