I was visiting my parents #onthefarm (as I refer to it via "hashtag" on twitter) the past couple of days. It was rejuvenating and refreshing as per the norm! I just love getting out of the big city and hanging out with the trees and of course, my family. We went on a little hike and climbed down into a few caves (not that I recommend you do the same, especially not in ballet flats). I had a few water fights with my niece and nephews (it was HOT), picked rhubarb from my mom's beautiful organic garden, watched fireworks and enjoyed time away with my sweet man.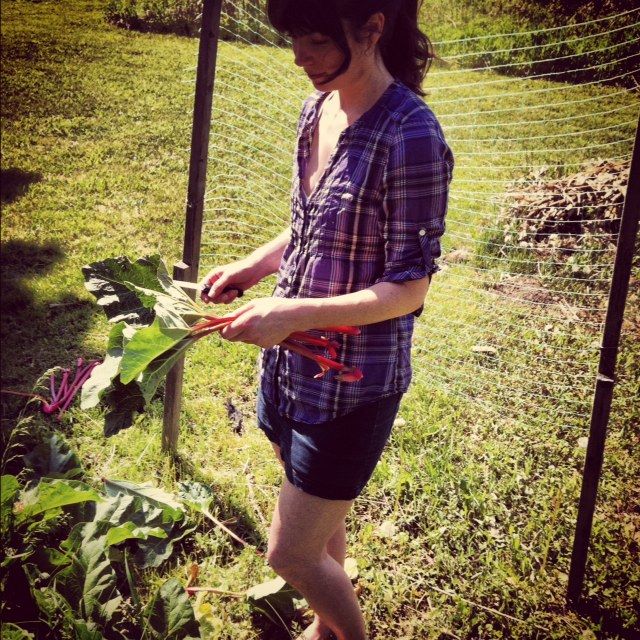 This photo below makes me laugh... the boys are discussing the safety of climbing into that crevasse in the escarpment.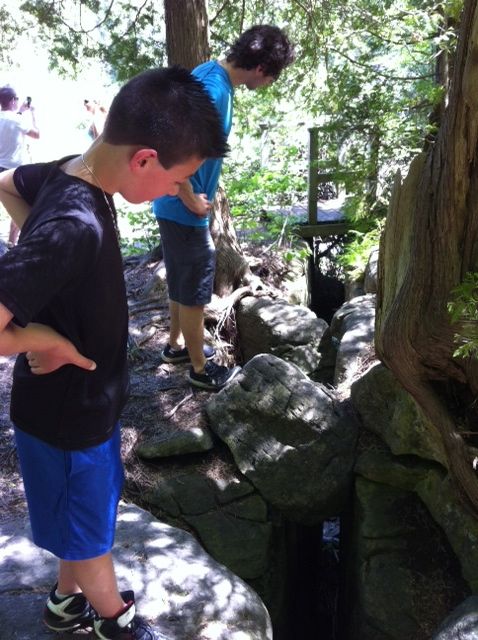 My mom cooked some delicious and always nutritious meals for us (I did the dishes -- well, at least this morning I did). Her roasted baby potatoes and carrots with fresh herbs are out of this world. I still don't know how she does it.
Maybe she will let me share that recipe for my joyous health book! My dad made his famous dip which he now adds Ruth's Foods chia seeds to thicken. This dip is wonderful for just about anything. My personal fave is to dip raw veggies into it. Here's an older version of this recipe minus the chia, but still as good: http://www.joyoushealth.ca/2009/07/11/veggie-dip-recipe/
I absolutely love rhubarb, especially it comes from my mom's organic garden.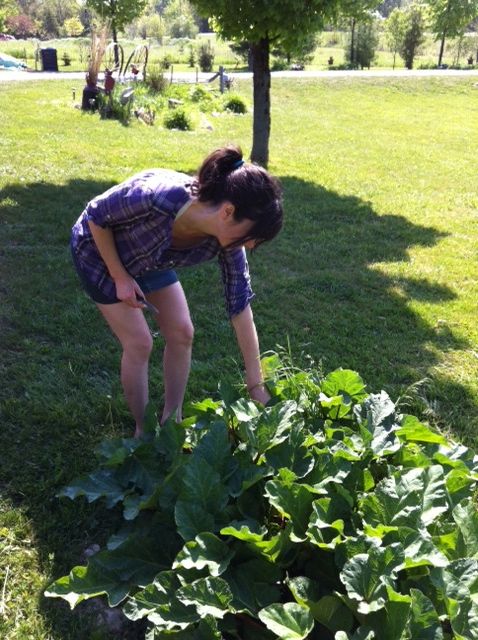 When you pick rhubarb yourself, grab the stem and just pull up from the ground. It actually comes out of the ground very easily. Make sure you chop off the tops (leaves) right away because they are not edible. I like rhubarb that is about half an inch wide and a deep rich red. Make sure it's not limp or wrinkly.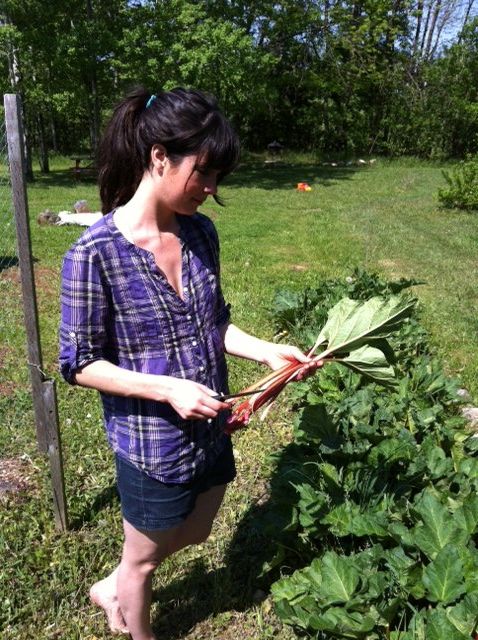 If you plan on keeping your rhubarb for a while, chop it into smaller pieces and then freeze it. Just keep in mind it doesn't stay stiff once it's been frozen and thawed. But it can still be used to make jam, sauce and a variety of desserts including this one: Gluten-free Rhubarb Crisp, that I posted in 2009. As you can see below, I have quite a good amount of rhubarb. I'm going to create a few new recipes with it, share some here and keep a few for my book ;)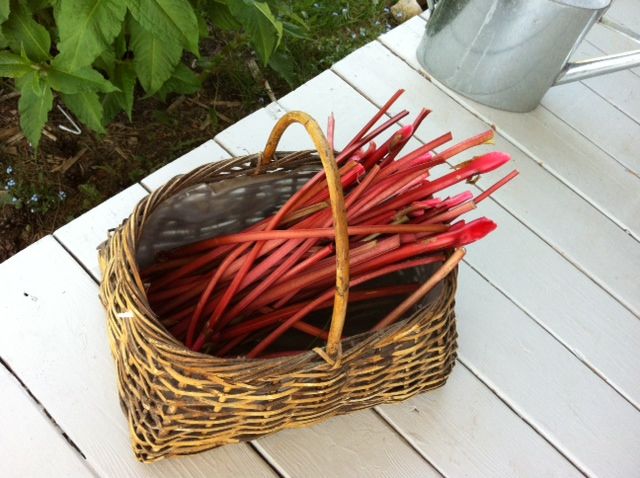 By the way, if you are interested in learning about the nutritional highlights of this incredible food - rhubarb is actually a vegetable!! Then read about it here.
Do tell -- what's your favourite way to use rhubarb?
Here's a photo of me and my niece and nephews enjoying lovely weather this long weekend! My bro and sister-in-law's kids are the best. There is one missing, but he's probably helping Grandma with something :)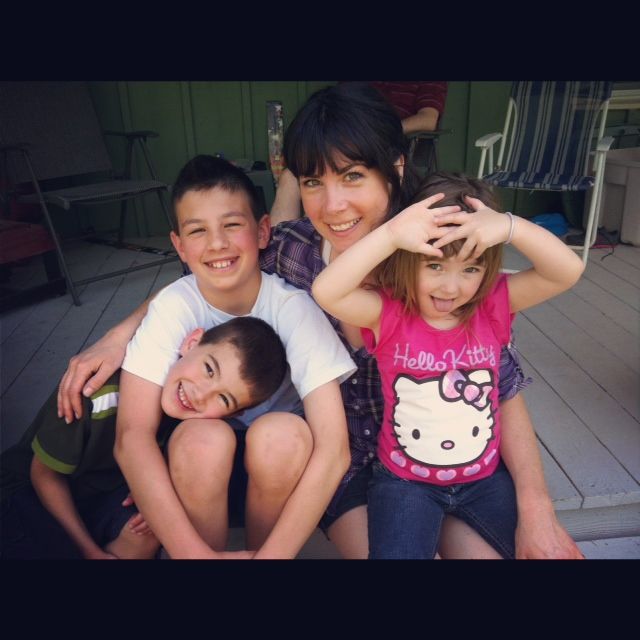 Have a joyous week,
Joy
Ps. Big thank YOU to everyone's congrats messages from my post about my upcoming book. I REALLY appreciate it. Much love and joy!