Healthy Gut / Healthy Brain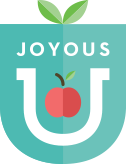 What You'll Learn:
In the second half of the seminar you will learn the five toxic trigger foods to avoid and essential steps to improve your digestion, called the five "R"s: remove, replace, re-inoculate, repair and relax including food combining and mindful eating. In addition to this online seminar, a handout in PDF format will be provided.
Digestion is truly the foundation of joyous health!
Are you ready to learn, joyously?
Buy now
View Cart