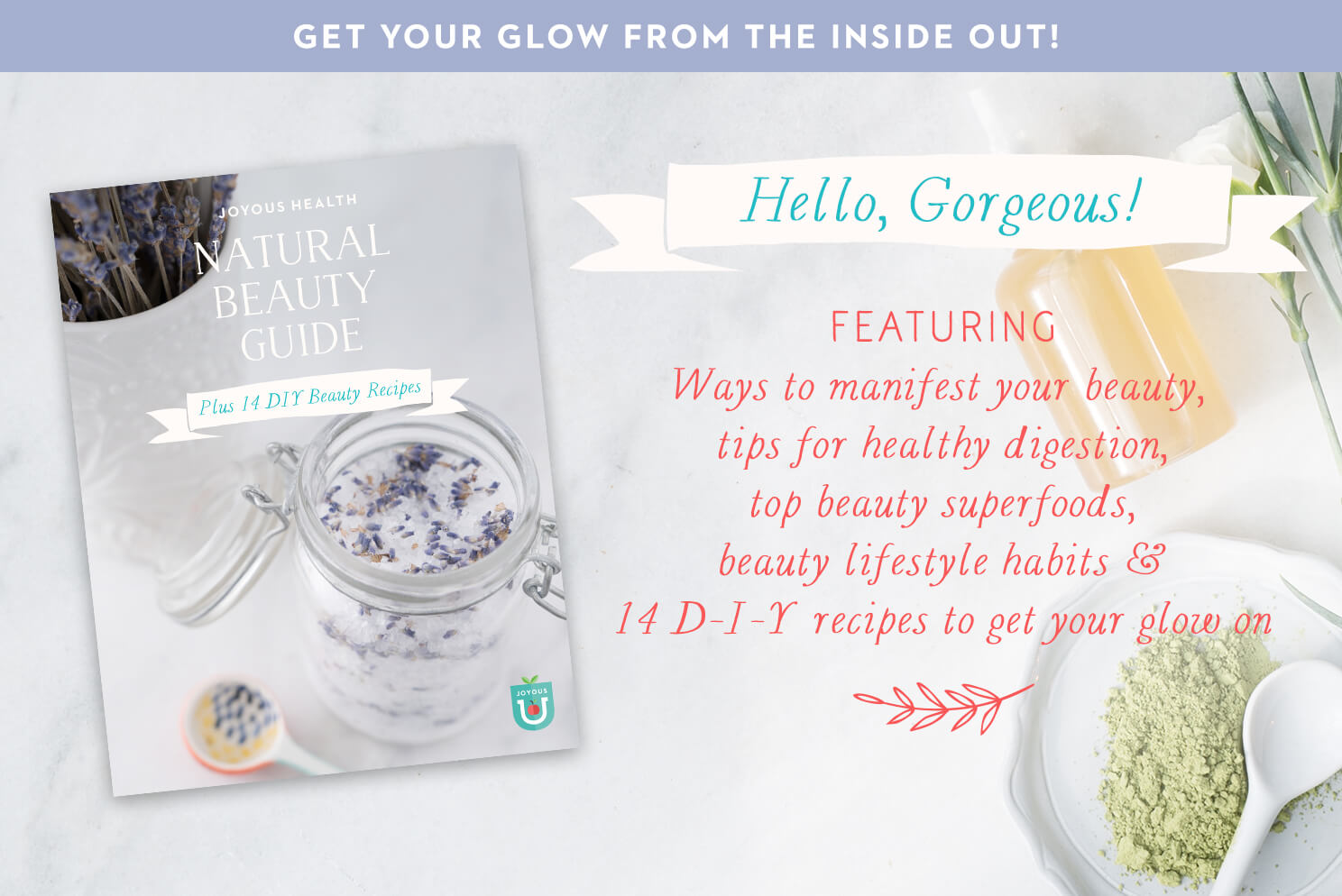 HOW ABOUT WE FOCUS ON THE ESSENTIALS OF FEELING BEAUTIFUL, RATHER THAN LOOKING BEAUTIFUL...
We all want to look attractive to others and feel beautiful when we look in the mirror, because when we look good we feel better about ourselves. Cosmetic surgeons, dermatologists and the cosmetic industry know this all too well and take full advantage of our weakness! Take back control, learn the essentials of feeling beautiful and begin to create an environment within yourself in which your true beauty can flourish.
14 DIY Beauty Recipes
Gorgeous 72pg. eBook
List of Foods to Add / Avoid
Nutrients for Beauty
Beauty Lifestyle Habits
BONUS: "Superfoods for Super Beauty" Recorded Seminar
Ongoing Access to Downloads and Videos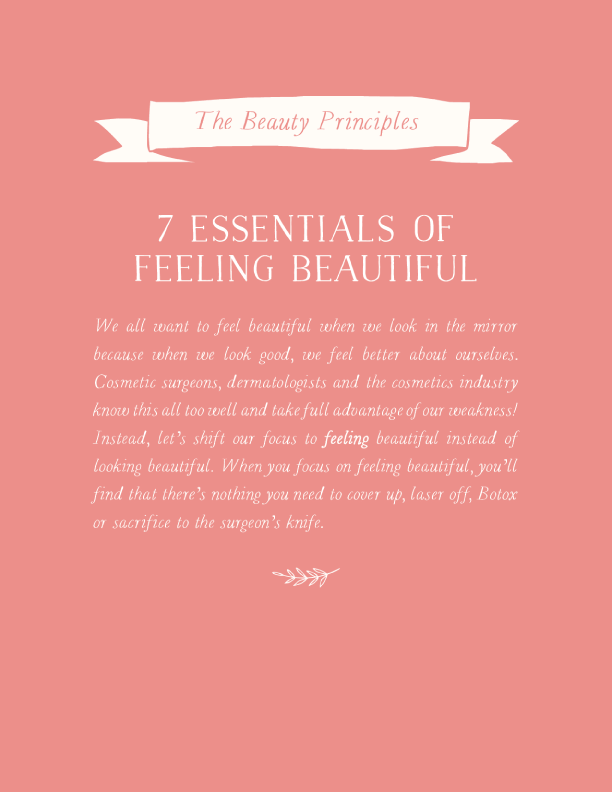 It all starts with the right mindset. When you focus on feeling beautiful, you'll find that there's nothing you need to cover up, laser off, Botox or sacrifice to the surgeon's knife.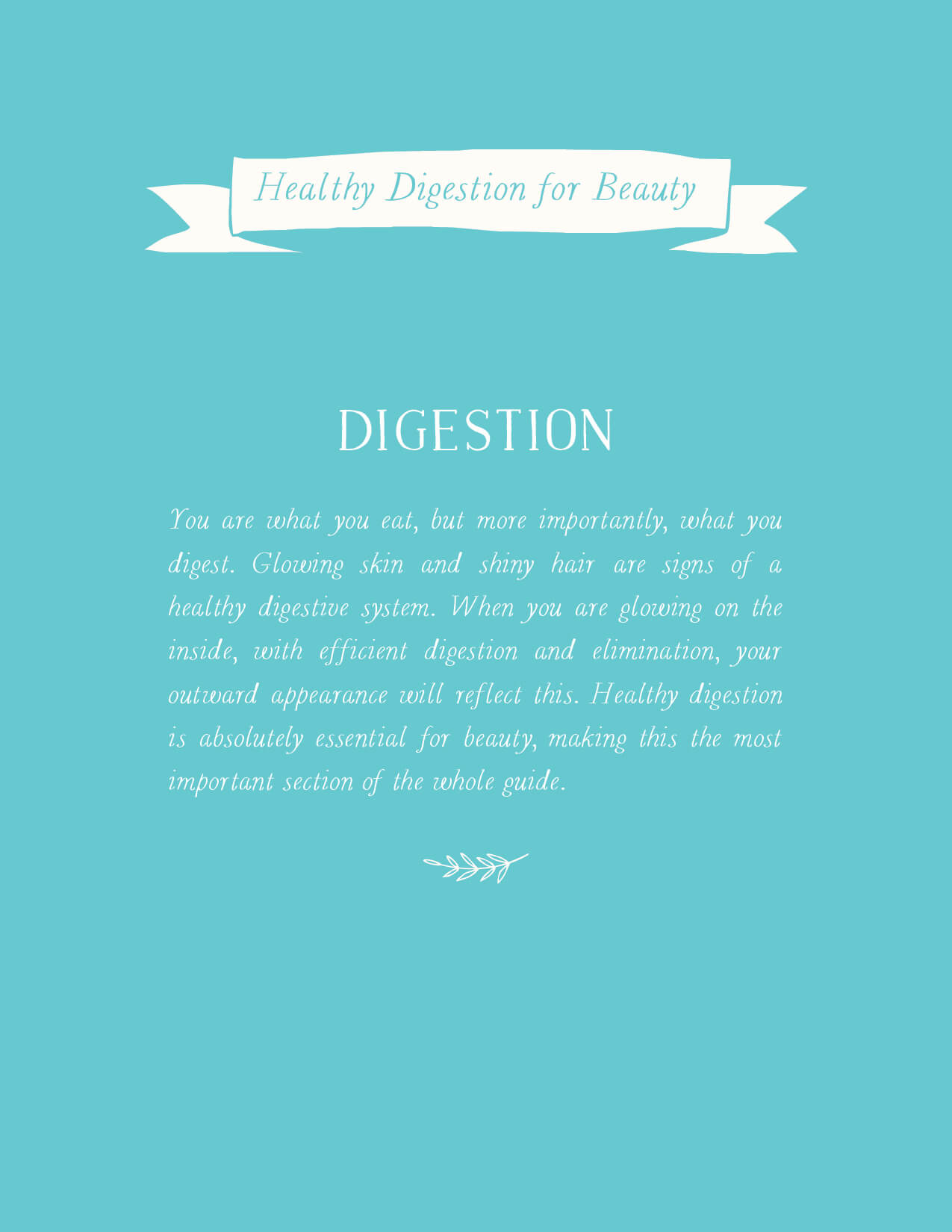 Beauty starts on the inside. Healthy digestion is absolutely essential for beauty, making this the most important section of the whole guide.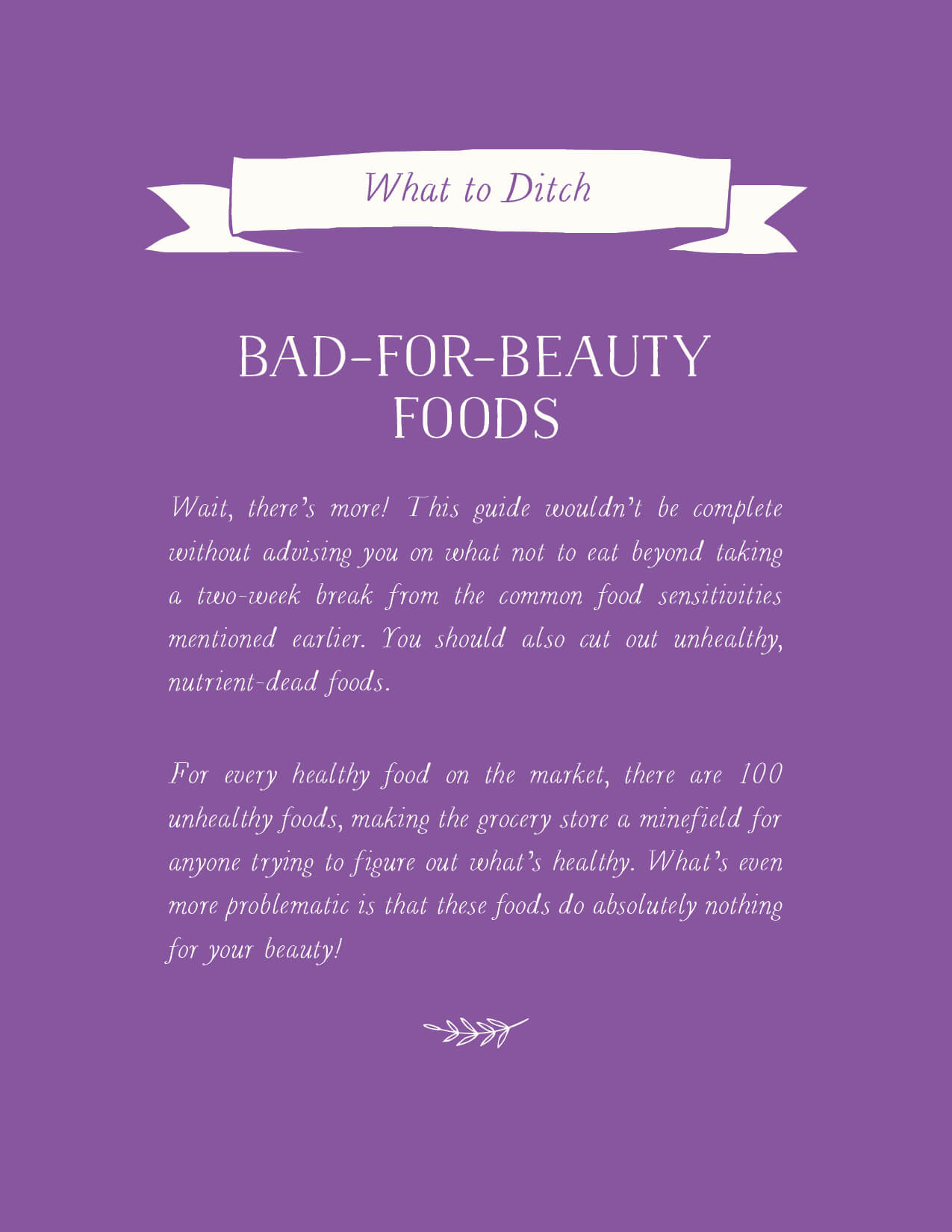 It's time to give your kitchen a makeover! This guide wouldn't be complete without advising you on what not to eat beyond taking a two-week break from the common food sensitivities.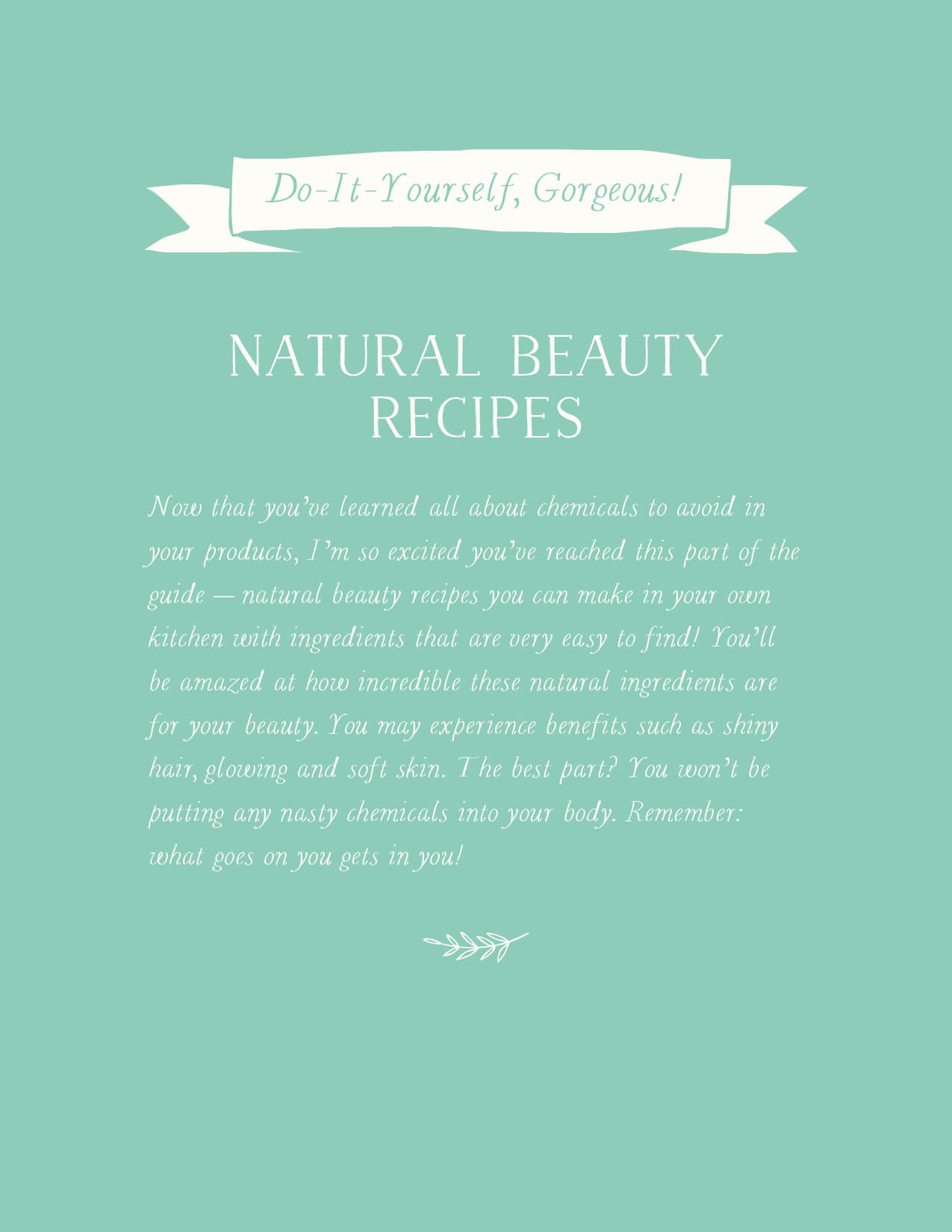 There's a spa in your kitchen and you didn't even know it. You'll be amazed at how incredible these natural ingredients are for your beauty.
Eat the food you want to look like (you know, the healthy, whole, kind)! Learn the foods you should be eating to help you beautify from the inside out and why what you put in your body is your most powerful beauty routine.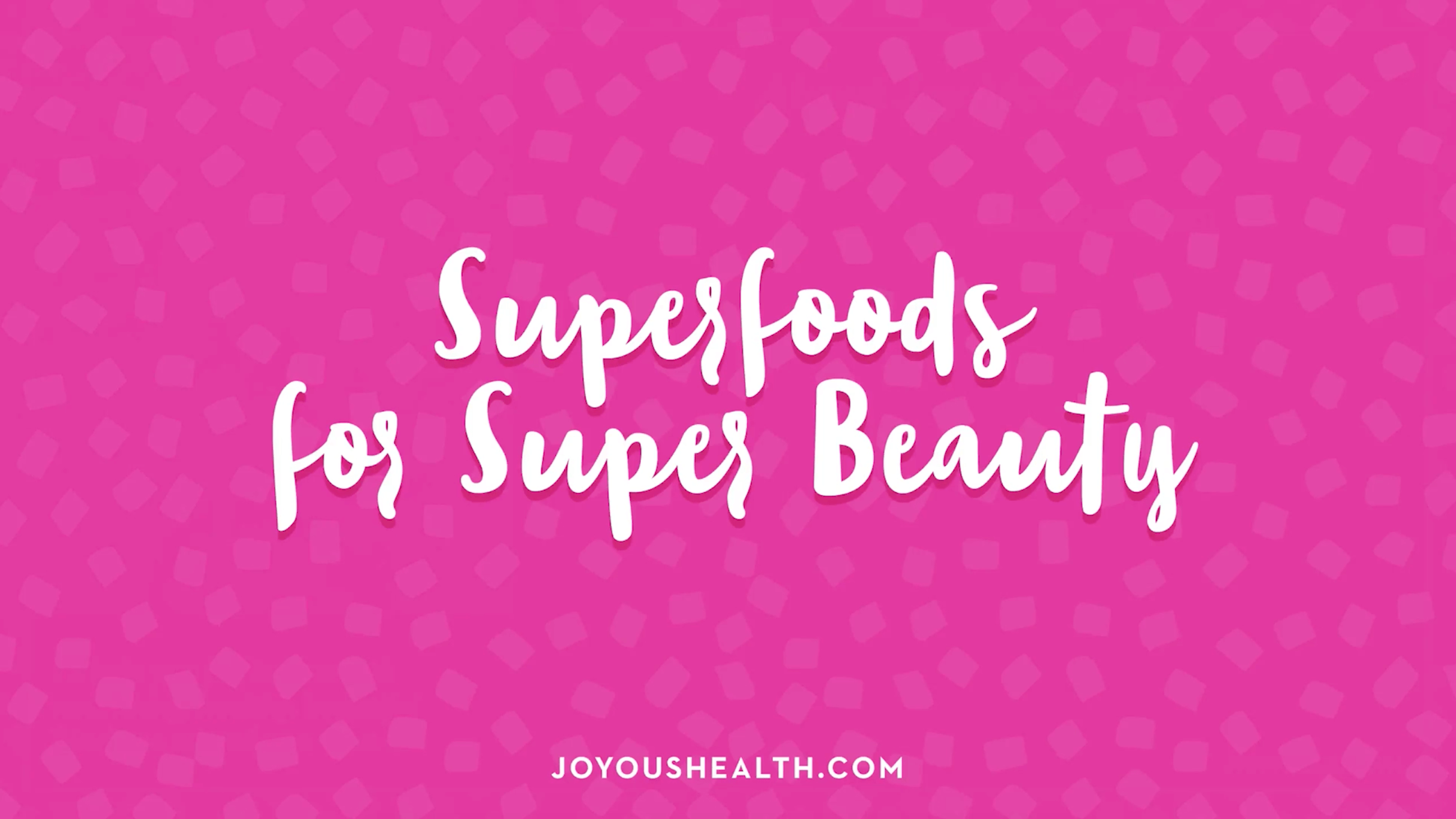 Are you ready to learn, joyously?
Buy now