Hello Joyous Readers!
This past week my publisher Penguin Canada hosted a private book launch party for me at Hotel Ocho. It was an evening of celebration, great conversations and gratitude for everyone who supported me along the way. The organic wine was flowing, my popcorn was popping and it was a very joyous vibe all around.
Here are some special photos from the evening and a gallery below.
My friends from Tori's bakeshop -- Tori and Marcella who brought their delicious cupcakes and donuts.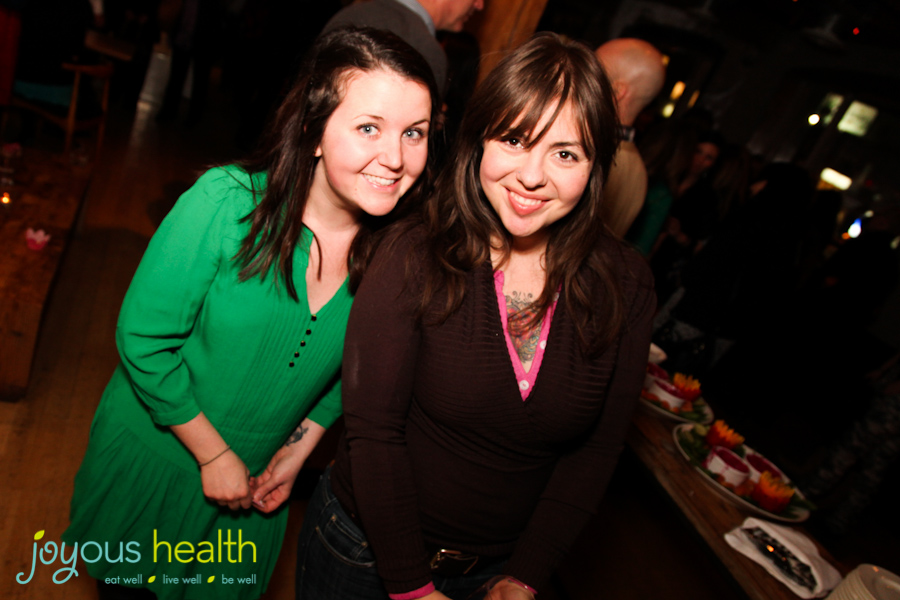 Mmmmm, cupcakes from Tori's Bakshop.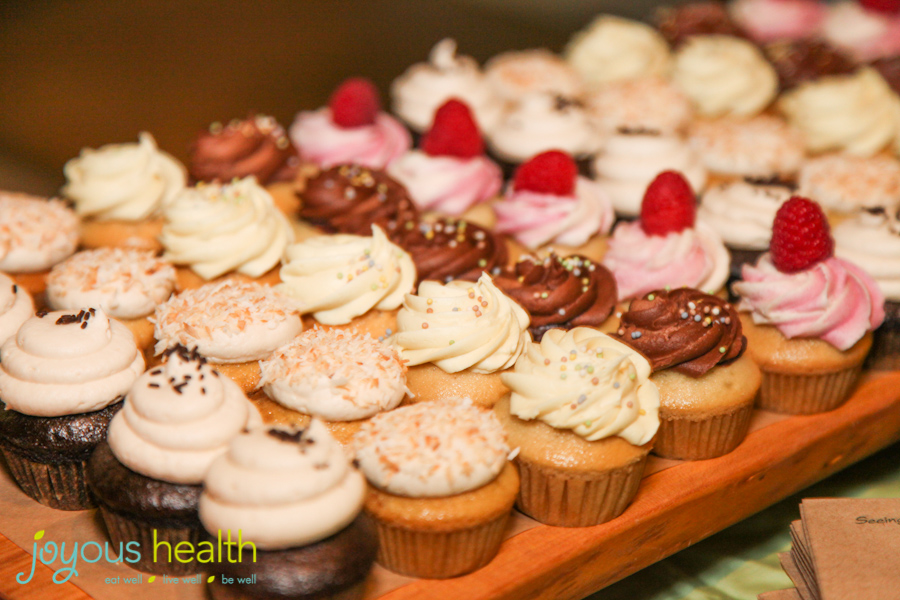 We had all the photos from my book projected on to the brick wall at Hotel Ocho.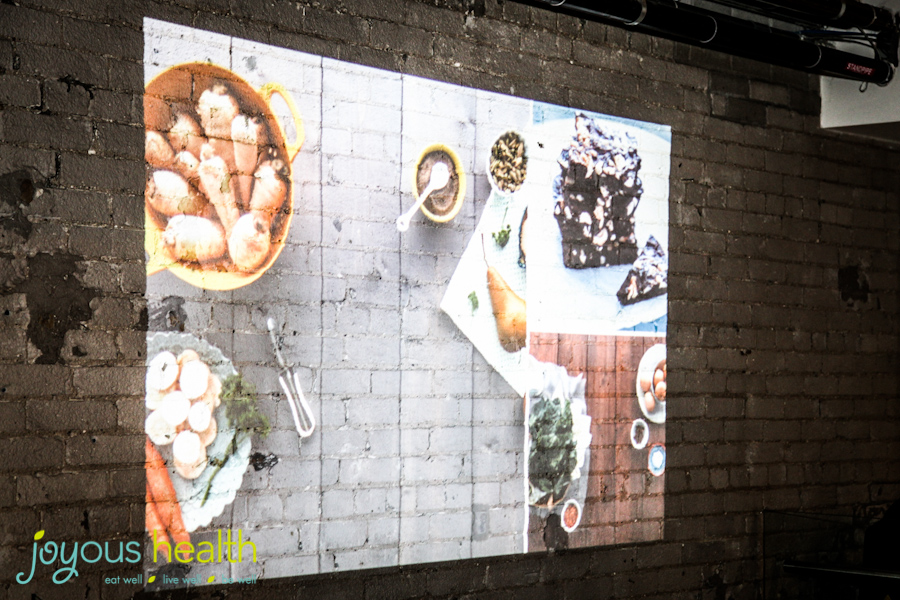 My sweet man Walker, my amazing designer of my book Carol and my super-talented photographer!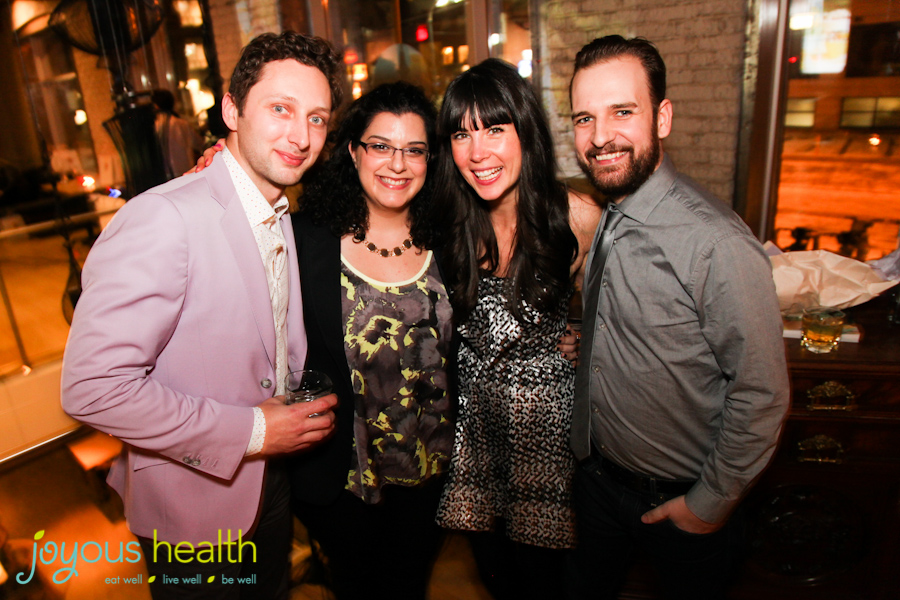 There were many books for signing!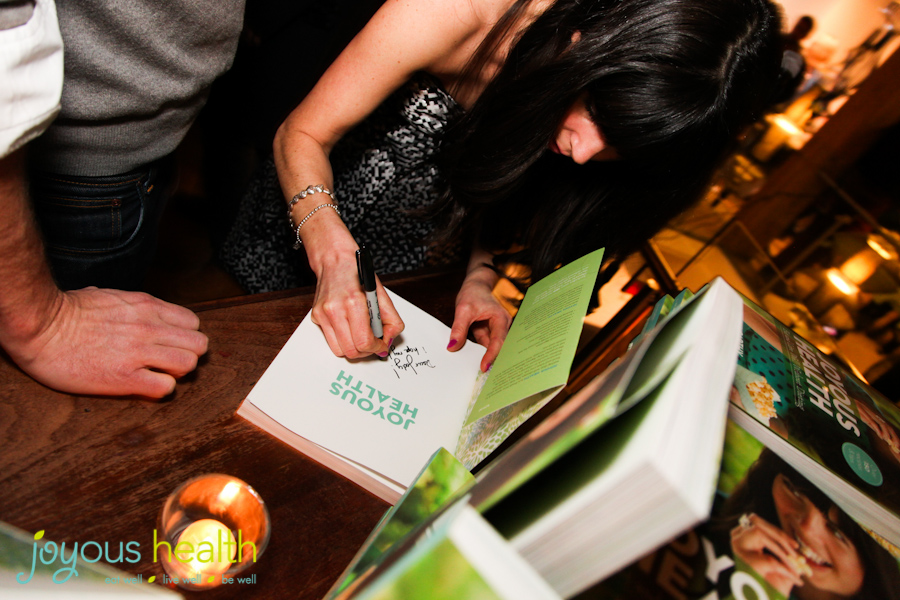 Michelle, my best friend from grade school and her gorgeous daughter Eleni.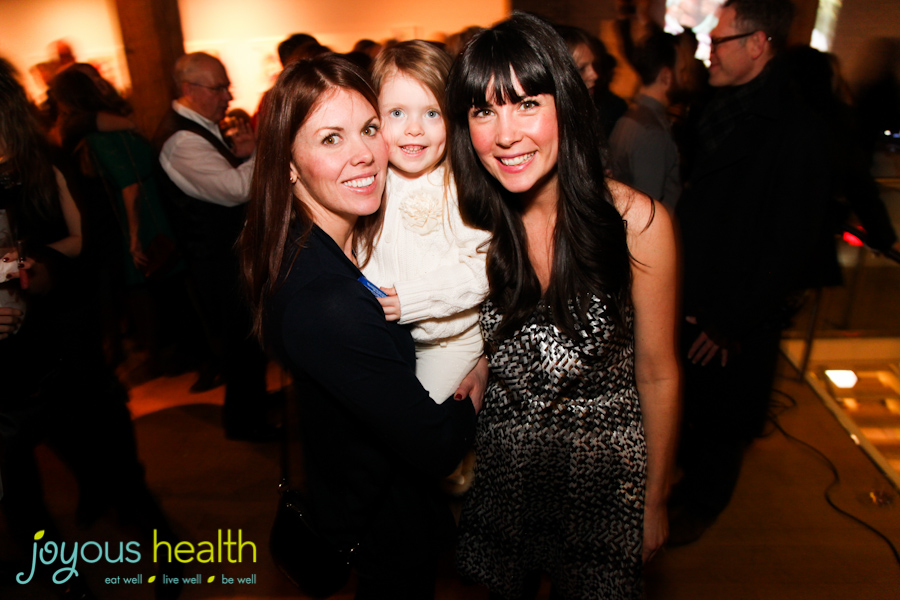 The gorgeous ladies from Bicyclette Boutique, Ana and Emily.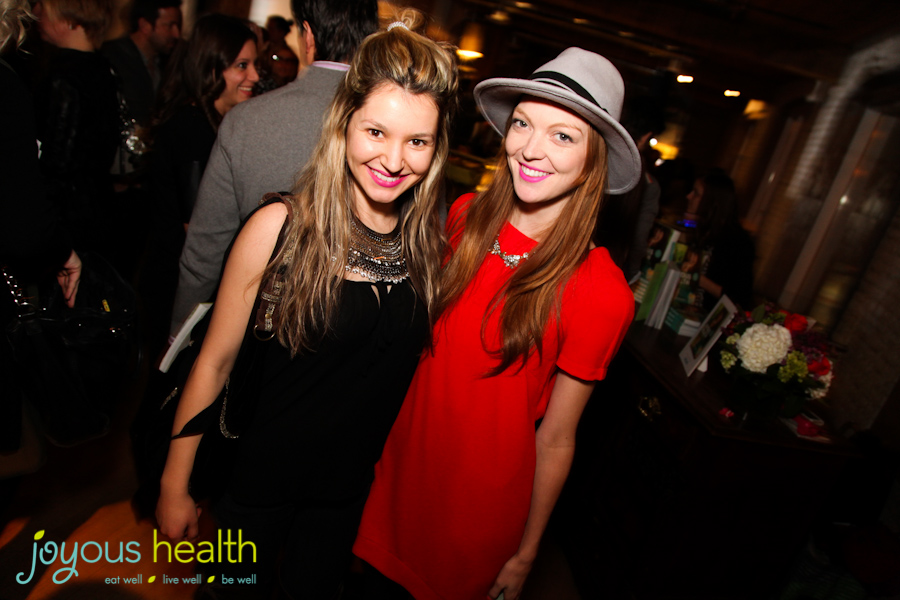 Speech time! My editor from Penguin Canada Andrea.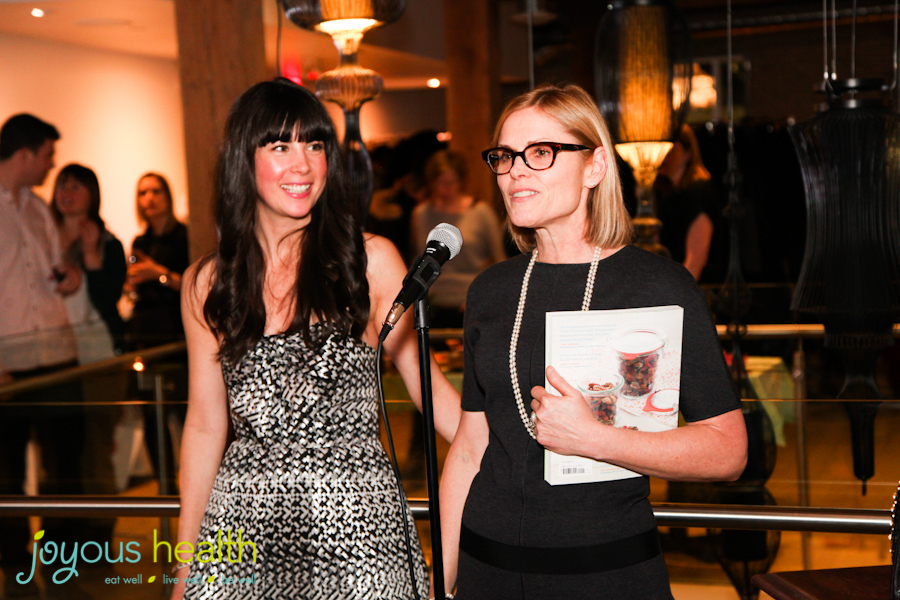 My joyous thank yous: Andrea, my editor, the entire Penguin team, my food stylist and designer Carol, my photographer Nick, my book agent Rick, my favourite nutrition nerd Kate, my parents and of course, the love of my life Walker. Each and every one of these people made JOYOUS HEALTH a reality!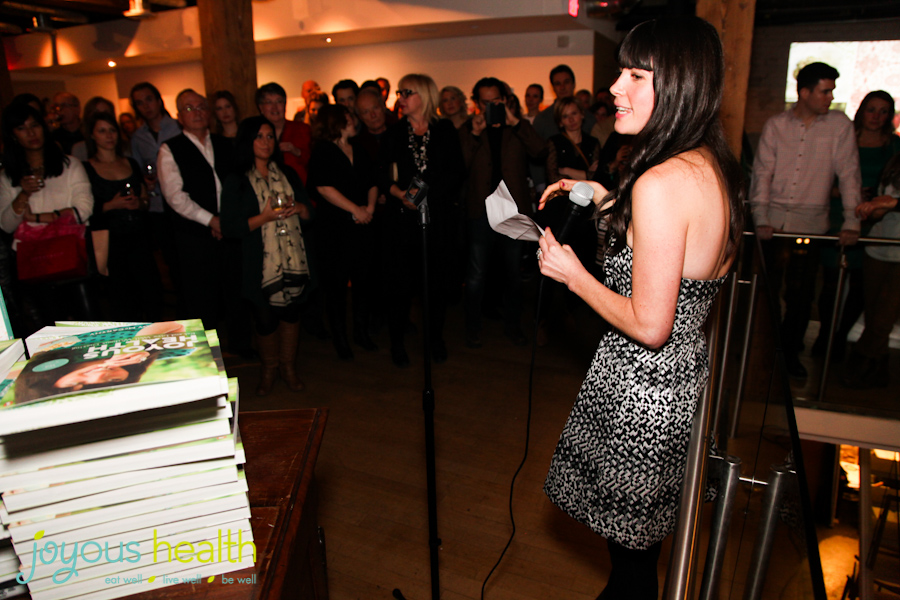 Pretty PR ladies Patricia and Veronica.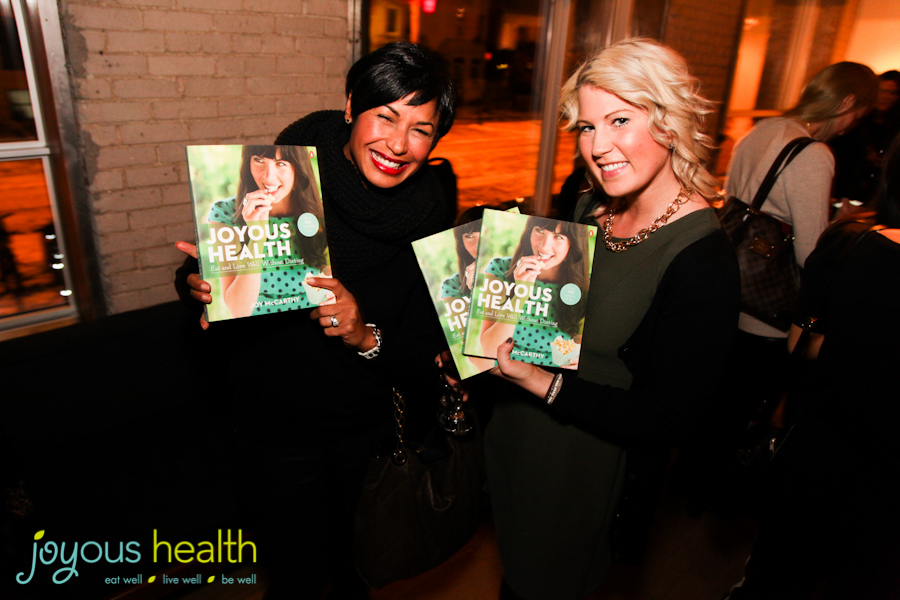 Lots of hugging.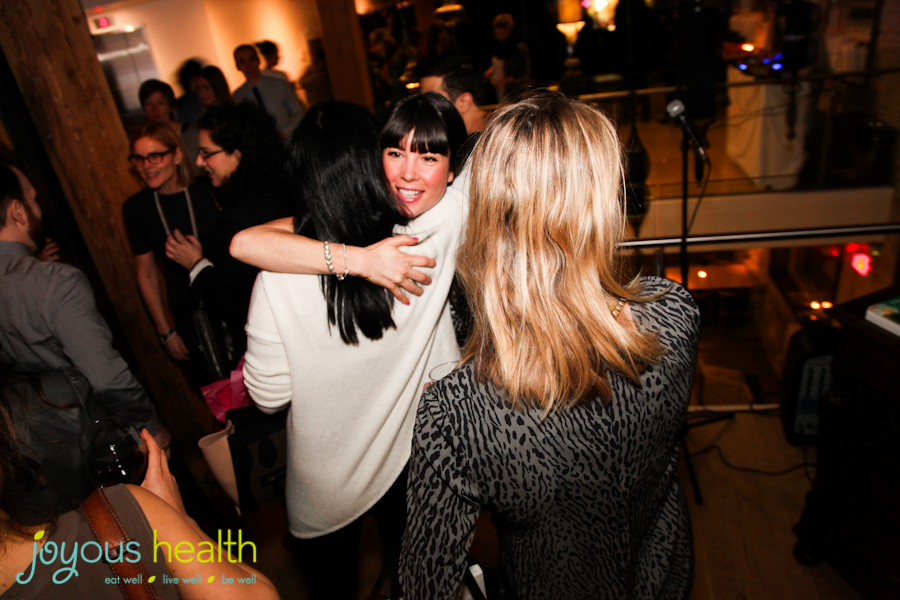 My colleagues and friends -- I love all these amazing people.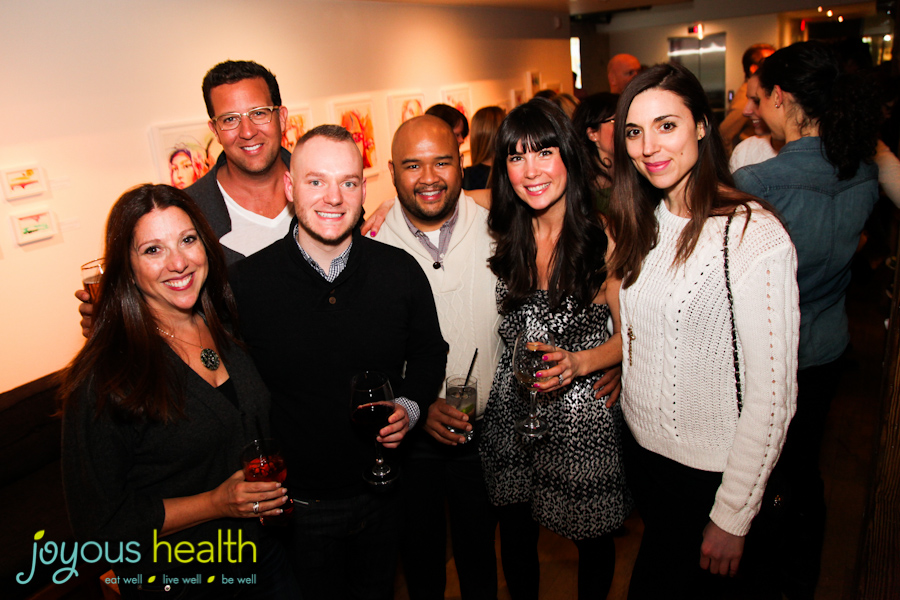 My dear friends Marina, Stuart and my hubs.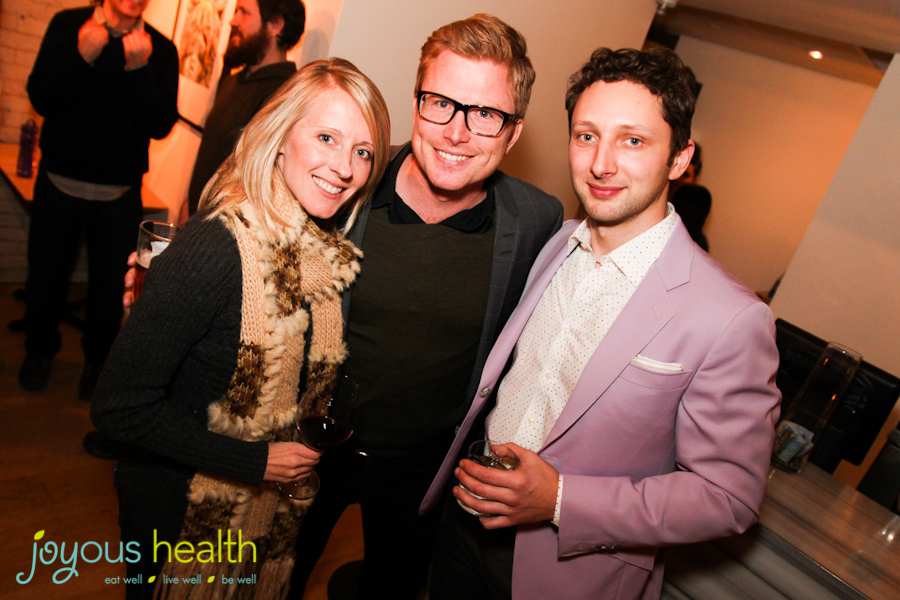 Some very sassy nutritionistas!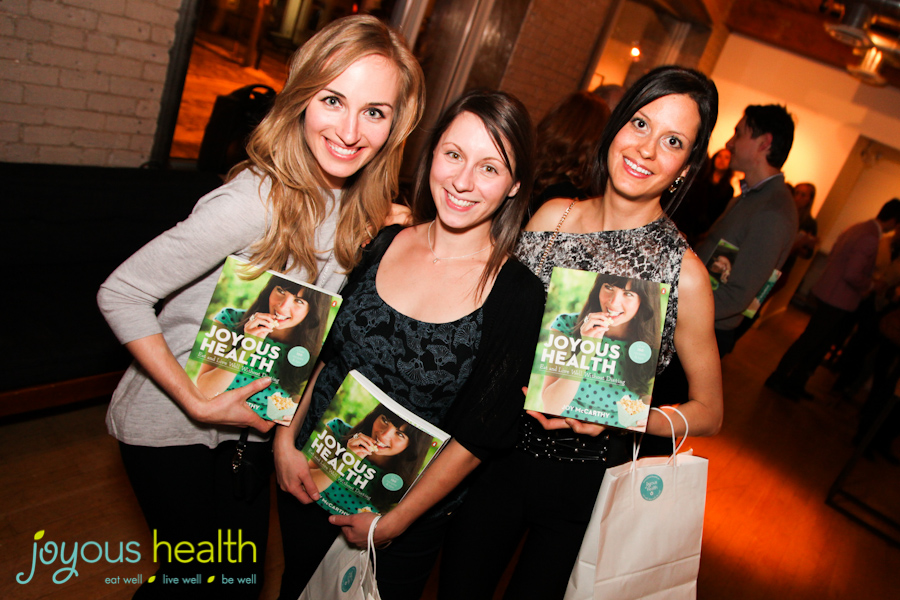 My good friends from Genuine Health!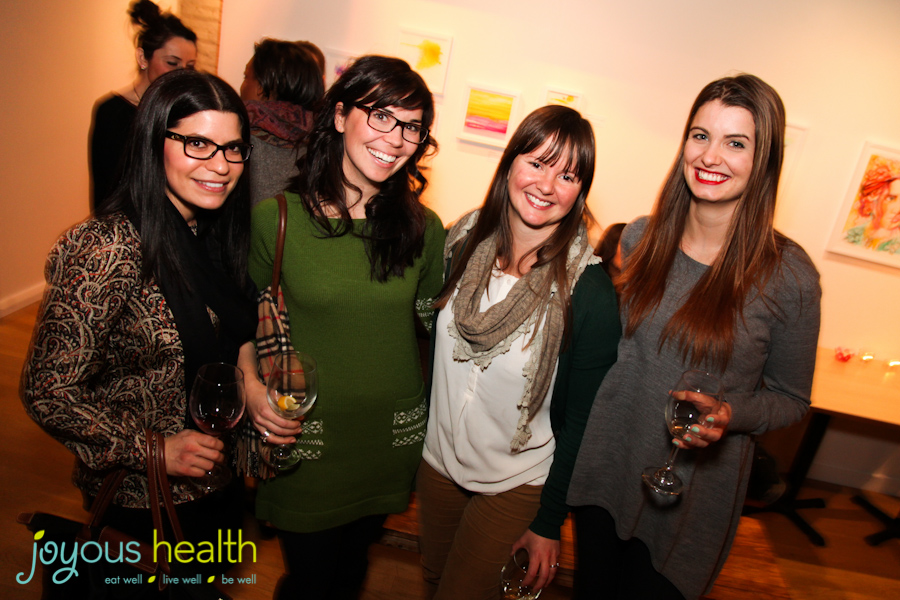 And yes, Walker autographing his photo as requested by our amazing DJ Richie Guzman!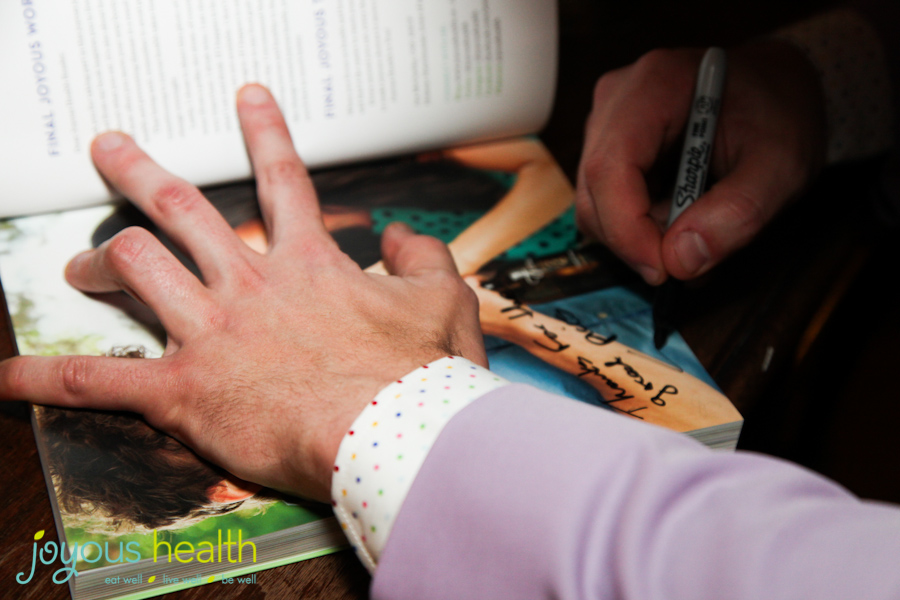 Nick, my photographer signing the blueberry spelt flour pancakes!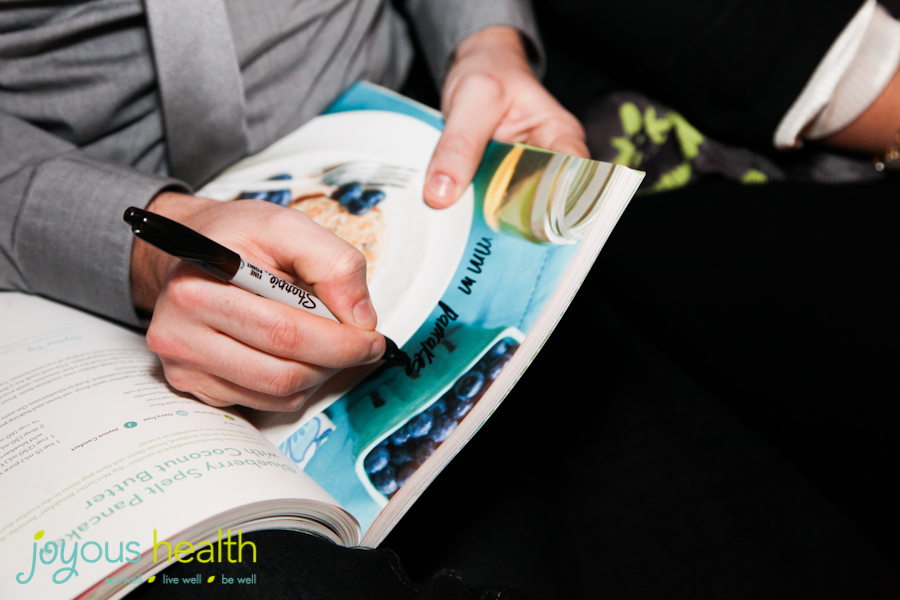 Last but not least... at the very end of the night.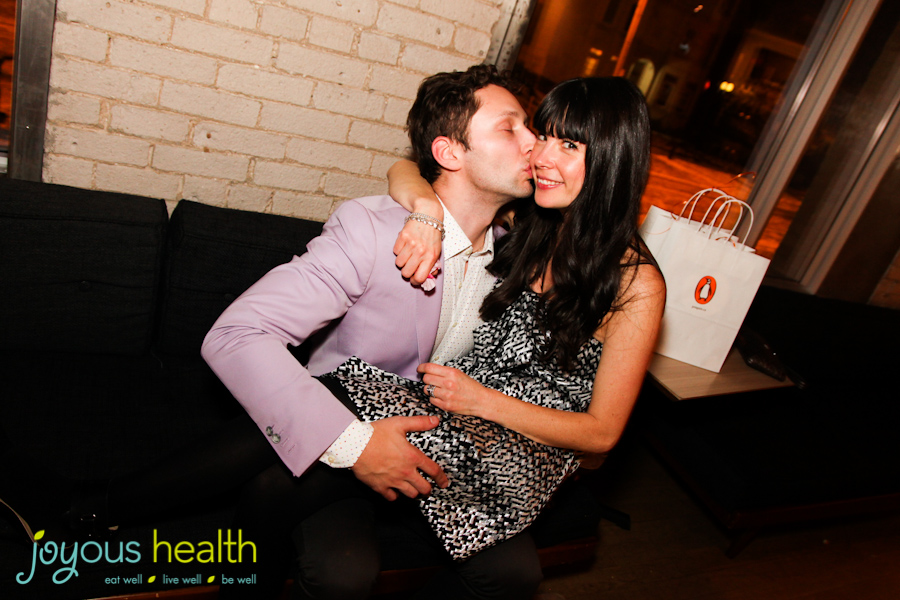 Thank you to everyone who came. I hope my book brings joy to your kitchen and life!
Thank you also to the sponsors who donated swag to the gift bags:
Genuine Health
Skinny Coconut Oil
Green Beaver Company
Sound Coaching
Consonant Body
If you want to see a more extensive gallery of photos, please check my facebook page.
Have a joyous day!