Dear Joyous Readers,
I'm joyous to share my first ever special guest in a recipe video -- my sweet hubs Walker. We love this kale salad and make it regularly. We always make extra so we can have it for an energizing lunch the next day. It's even better on day two because the flavours have a chance to mingle.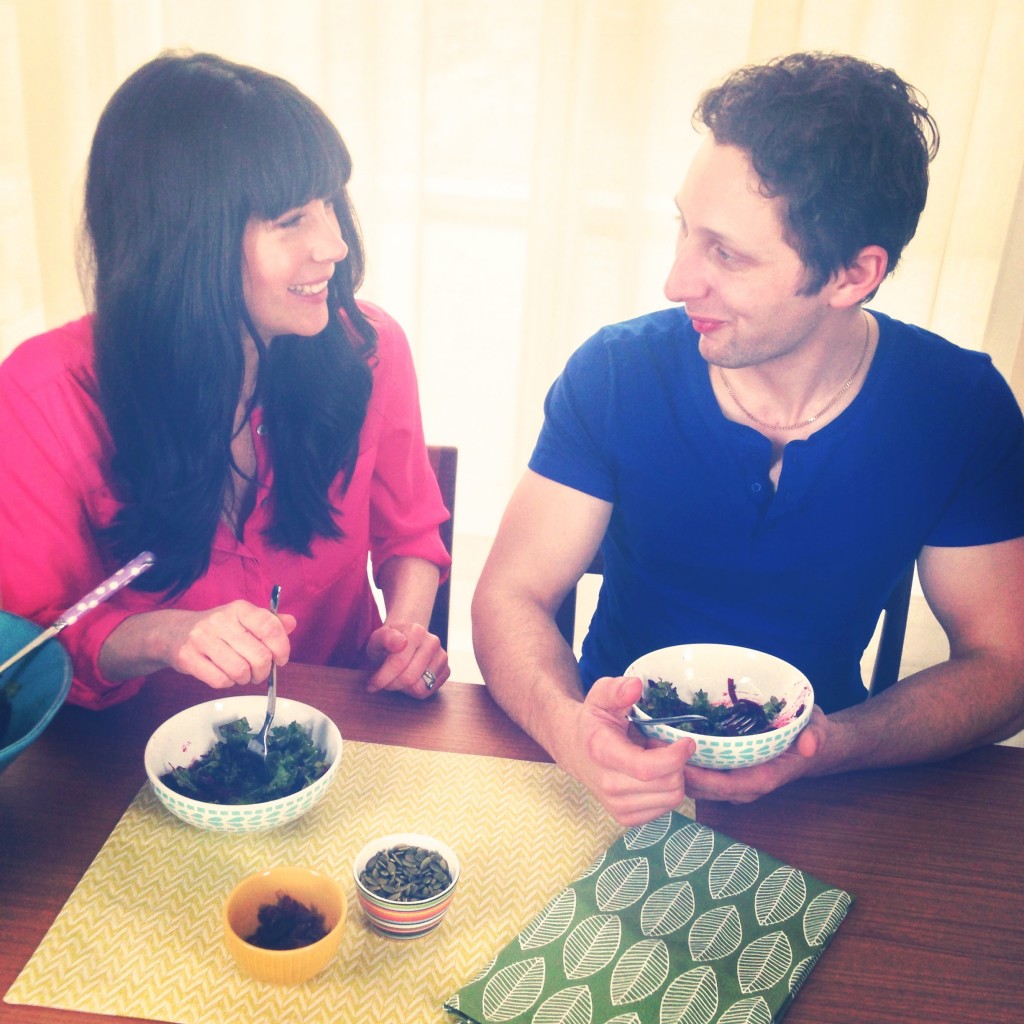 I hope you love this recipe video we created for you! It was so fun, I think we'll have to do more :)
As a nutritionist, I always love to share the health benefits of my recipes so be sure to check out the nutritional highlights below.
Best part of this video is how Walker "strips" the kale, HA! Enjoy!
Ingredients
4 medium beets, grated (or 2 cups grated beets)
2 bunches kale, washed and ripped away from stems into bite size pieces and then finely chopped.
1/3 cup pumpkin seeds
6 medjol dates, chopped (remove the pit)
Dressing
1/2 cup fresh lemon juice (from 1 lemon)
1/2 cup extra virgin olive oil, to taste
2 tbsp honey
1/2 teaspoon sea salt
Instructions
Chop, chop, and chop the kale. Combine the kale, beets, pumpkin seeds and dates in a large bowl.
Whisk dressing ingredients together. Pour over top of salad and enjoy!
---
After a long day at work it's a the perfect boost of vitamin C and detoxifying nutrients.
I hope you enjoyed the video recipe!
Have a joyous day!
Joy