Hello joyous peeps!
I did a segment on the Morning Show recently sharing some tips for making summer treats healthier (vid below). I featured my pops as you can see in the photo above. They might look freezer burnt but it's because it was STEAMING hot on our balcony where we took the photo. The pops were sweating and overheating! Ha!
When I was doing research for this segment I was not surprised to see ingredients such as food dyes, artificial flavours and sugar, sugar, sugar making up the large majority of ingredients in a plethora of frozen treats in grocery stores. This is why I create recipes for you that are easy to make, from simple and whole ingredients.
This first popsicle recipe will make you salivate from the fresh lime citrus kick and remind you of your grandmother's key lime pie! I combined the best of both worlds... comfort food and health.
All my popsicle recipes are dairy-free, sugar-free, junkfood free, nothing artificial -- just pure whole goodness!
I like these pops pretty "lime-y" tasting, so hold back on the lime juice to half a lime if you like.
Ingredients
Juice of 1 lime
Half an avocado
1 tbsp honey
1/2 cup full-fat coconut milk
1 tbsp shredded coconut
Instructions
Place all ingredients into a small food processor or blender. Blend until smooth. Give it a little taste test. If it needs more lime juice or honey then add a little.
Pour ingredients into popsicle molds. There are many different sizes of popsicle molds. This amount filled. 2.5 popsicle molds so I tossed the remaining ingredients into another popsicle mixture. Freeze overnight.
---
Notes
Don't forget to pop in the wooden stick! You might want to let it get a little solid before inserting the stick so it doesn't sink to the bottom.
Of course once you get into the swing of making these wonderful popsicles it's hard to stop! I also made some pineapple strawberry popsicles too.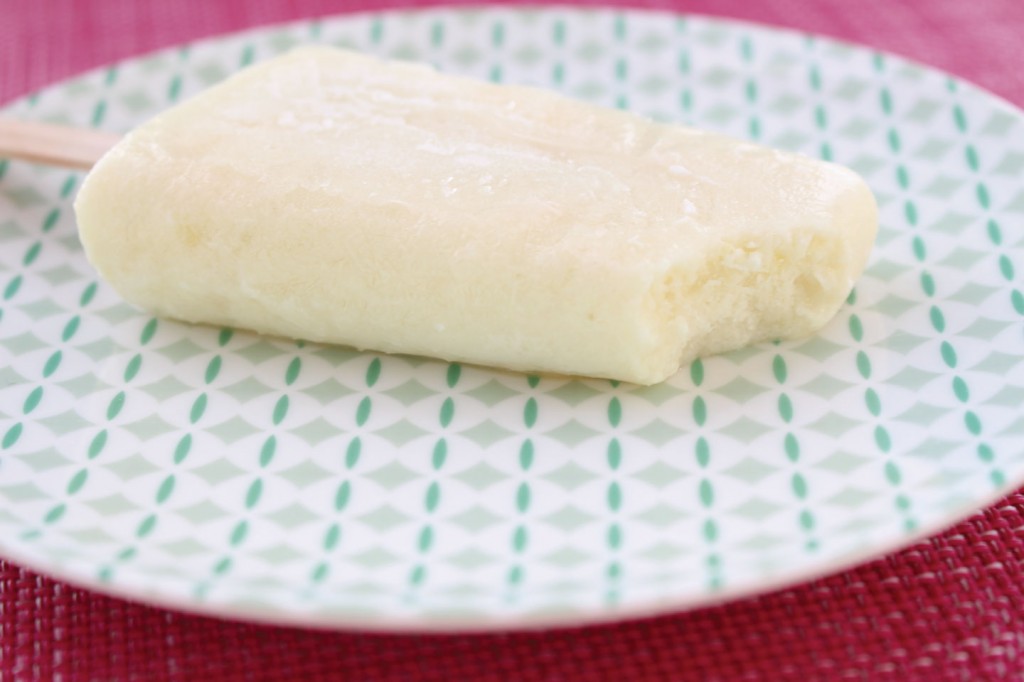 Ingredients
Pineapple Pop
1/3 cup fresh or frozen pineapple
1/2 cup full-fat coconut millk
Strawberry Pop
1/3 cup strawberries
1/2 cup full-fat coconut milk
Instructions
Place all ingredients into a small food processor or blender. Blend until smooth.
Now it's time to make your popsicle.
You have options!
1. Pour all strawberry or all pineapple into molds and refrigerate overnight.
2. Fill half of the popsicle mold with the strawberry mixture and freeze for 3-4 hours. Fill up remaining space in popsicle mold with pineapple mixture. Place stick into mold and freeze overnight.
3. Fill whole mold up with pineapple and then place sliced strawberries into mold. Freeze overnight.
---
Notes
Place the stick in after popsicle has been freezing for a couple of hours so the stick doesn't sink to the bottom.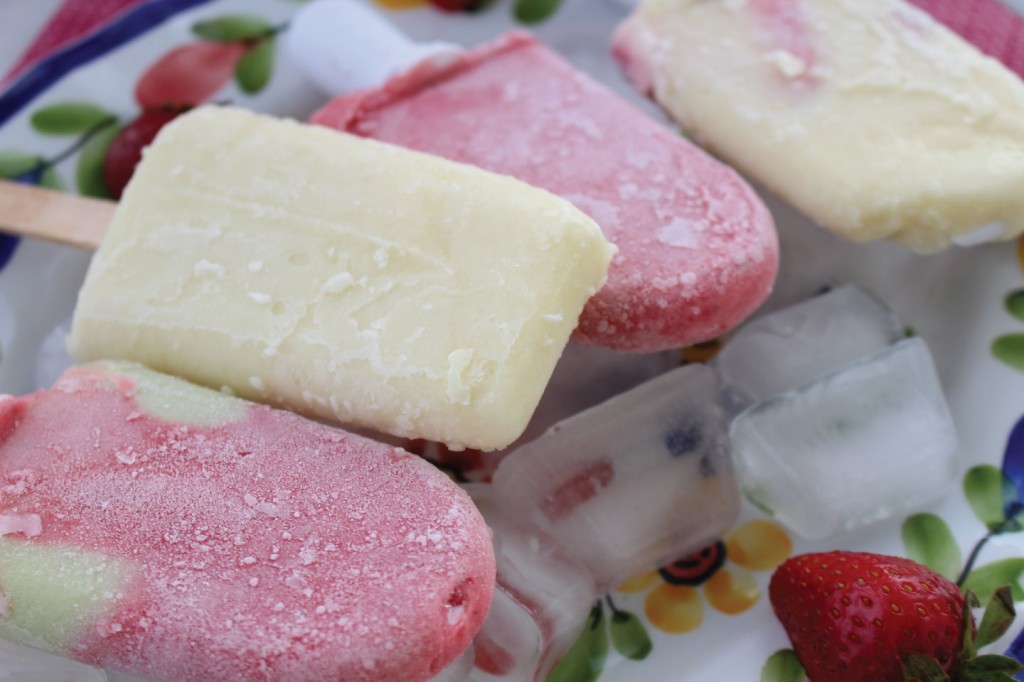 Have you tried my Avocado Matcha Popsicles from my book Joyous Health yet? They taste like green tea ice cream!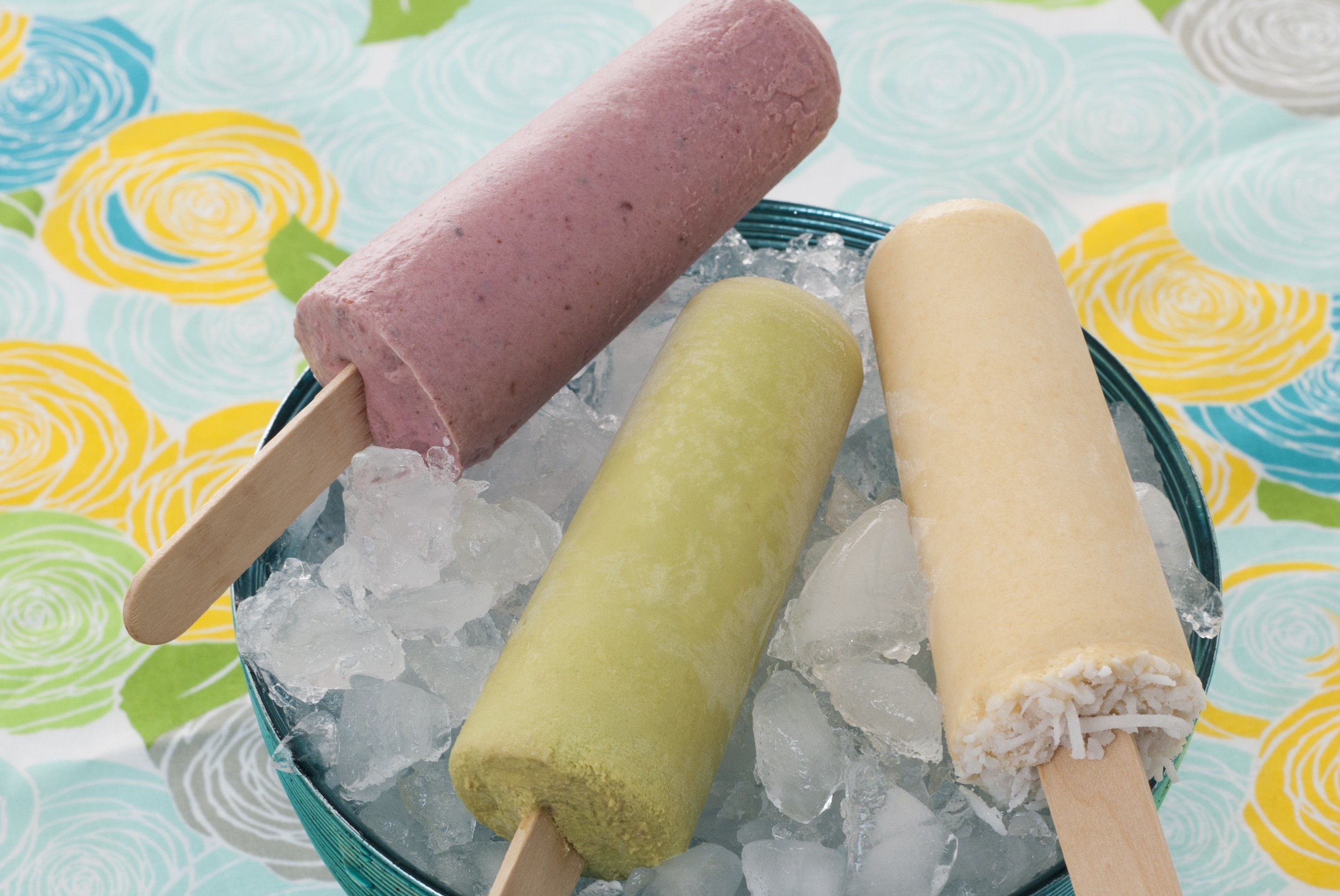 Have a joyous day!
Joy