Happy New Year Joyous reader!
Walker (my hubs) and I were reminiscing about our weekend bike rides in the summer because it's been really bone-chilling cold here in TO. Instead of a bike ride, I went to the gym and did 30 minutes on the elliptical -- doing my best! It was certainly not as lovely as a bike ride on the waterfront but movement is essential for joyous health on a daily basis.
When I got back home, I made this fluffy and cardamom-infused buckwheat banana bread. I call this healthy comfort food!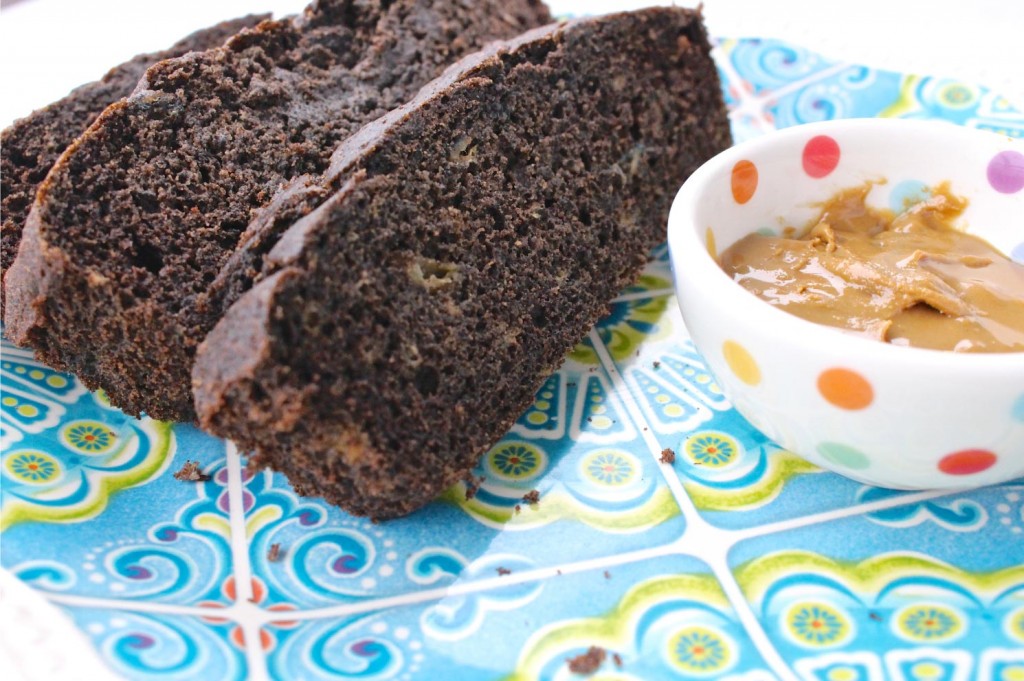 Buckwheat and I are finally friends...
It took me a few tries and I also experimented for book two by making buckwheat banana pancakes a number of times (which I've nailed, woohoo!). This banana bread turned out fantastic because I've figured out the formula!
What is buckwheat and what are the health benefits?
Despite the name, buckwheat is totally gluten-free. Buckwheat kernels are a triangular shape before they are ground into flour. Buckwheat contains a significant amount of fiber, and studies have shown that it helps slow down the rate of glucose absorption after a meal which help to balance your blood sugar. Buckwheat is also a good source of protein and calcium.
Buckwheat can be purchased at any health food store. You can buy "light" or "dark" buckwheat.
Here's the recipe...
Dry Ingredients
1 cup buckwheat flour (you can use dark or light, I used dark)
½ tsp vanilla powder or 1 tsp vanilla extract
1 tsp ground cardamom or cinnamon
1 tsp baking soda
½ tsp baking powder
1/4 teaspoon salt
Wet ingredients
2 eggs, whisked
2 1/2 tbsp coconut oil, melted
3 ripe bananas, mashed
3 tbsp water
Optional: 2-3 tbsp real maple syrup. I don't usually add this because the bananas are sweet enough.
Also optional: 1/2 cup mini chocolate chips (Enjoy life is a brand that's nut and dairy-free) and 1/4 cup chopped walnuts
Instructions
Preheat oven to 350F.
In a large bowl, combine the dry ingredients. In a separate bowl combine the wet ingredients. Add the wet to the dry ingredients and stir until combined. Pour into a greased loaf pan.
Baked for 25 to 30 minutes. I now have a convection oven which cooks things a little faster. You know it's done when you stick a fork or knife into the center and it comes out clean.
---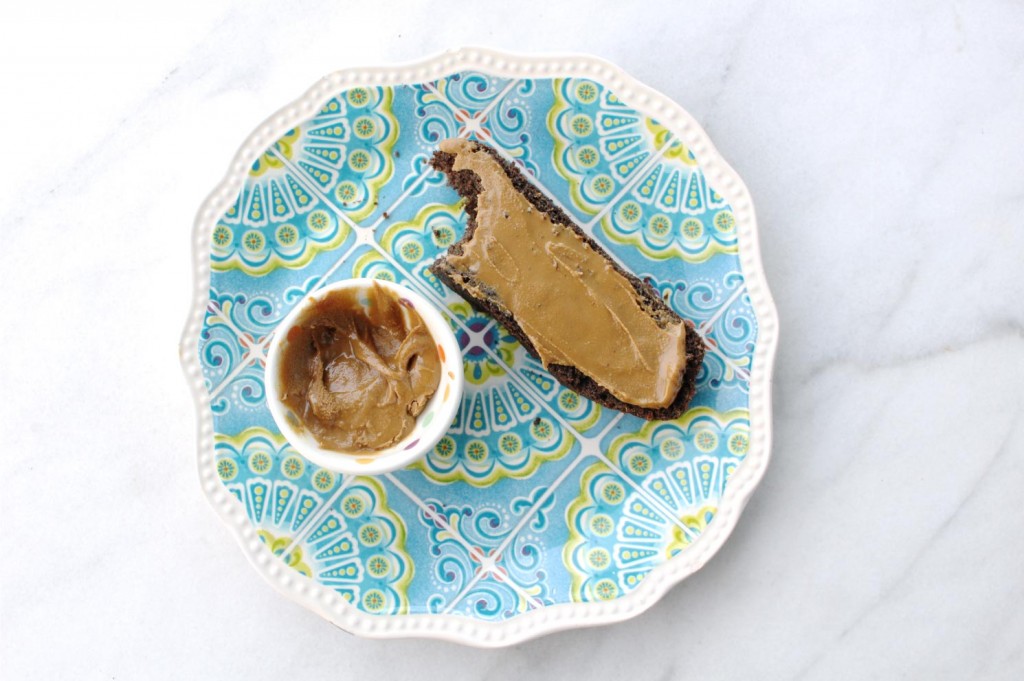 Looking at this banana bread you'd think it was dense, but it's super light and very fluffy!! Or maybe a better description is "bouncy". YES! You may notice that many recipes for either breads or pancakes that have buckwheat flour often add other flours as well because it has a notable "buckwheat" flavour. I personally LOVE the flavour of buckwheat flour.
I enjoyed it with some sunflower seed butter, as per the photo above.
I added one of my fave Indian spices cardamom to this recipe because it's the sassy cousin of cinnamon. Besides, cinnamon gets enough time in the spotlight and cardamom too has incredible health benefits. That being said, if you're new to this sassy cousin then give it a sniff. If it doesn't suit your fancy then just swap it with cinnamon.
The nutritional health benefits of cardamom are as follows:
Good source of minerals including: iron, potassium, calcium, magnesium
That amazing smell cardamom has is due to the many volatile oils which are incredibly anti-inflammatory
There are many more health benefits to cardamom such as improving digestion, acting as a diuretic, improving halitosis and more. But to be honest, for these benefits you are better off just drinking cardamom tea because the amount per slice is relatively low. That being said, it lends a warming flavour.
I can't wait for you to try this recipe and let me know what you think! I have another idea for this recipe so I'm looking forward to your feedback.
Have a joyous day!
Joy