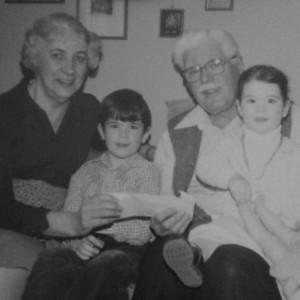 I have such fond memories of my grandma's (Ma McCarthy's mama) deviled eggs. Every special family gathering like Easter, she would make them for us. Everything she made was wonderful with a dose of love, especially because she was such a loving and sweet lady. I miss our special dates going grocery shopping together but when I look at my mom and Aunt Linda, I see so much of my grandma -- they carry on her vivacious spirit and sparkle!
Since I wanted to create a mayo-free (learn more about that below), powered-up deviled eggs I combined my fave guac recipe from my book Joyous Health. These are not your average run-of-the-mill deviled eggs because they are Guacamole Deviled Eggs! Avocados go together with eggs like apple pie goes with ice cream. Don't you agree?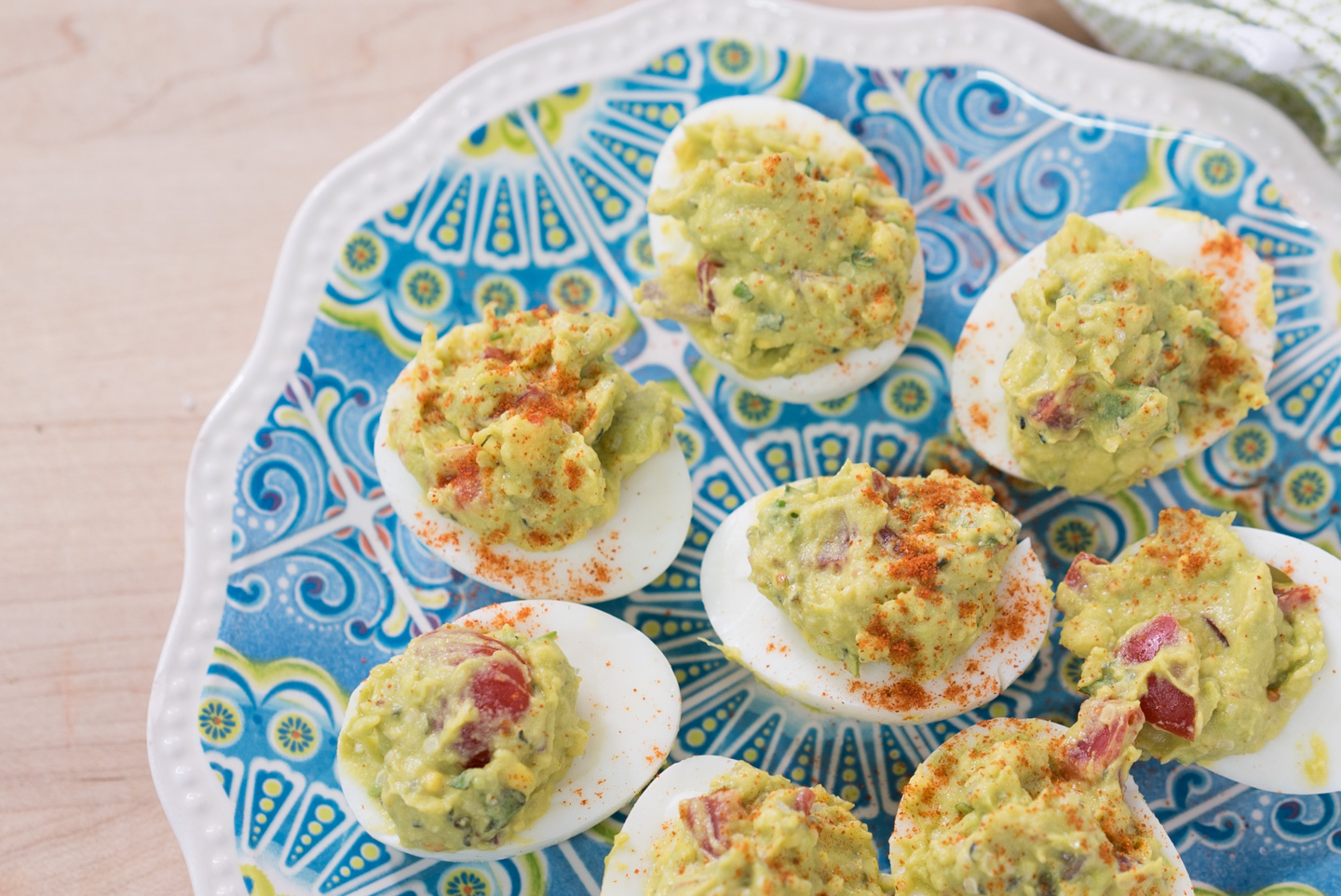 I'm pretty sure you're gonna love this recipe as much as Walker and I do. In fact, as soon as we finished filming the video, we gobbled them up! If you are getting together with family this weekend to celebrate Easter, these guacamole deviled eggs are sure to be a hit!
As always, when possible I recommend you use organic, non-GMO high quality ingredients for this recipe. If you have access to "farm fresh eggs" and I mean, literally you can get fresh eggs from a farm nearby then that's also fantastic!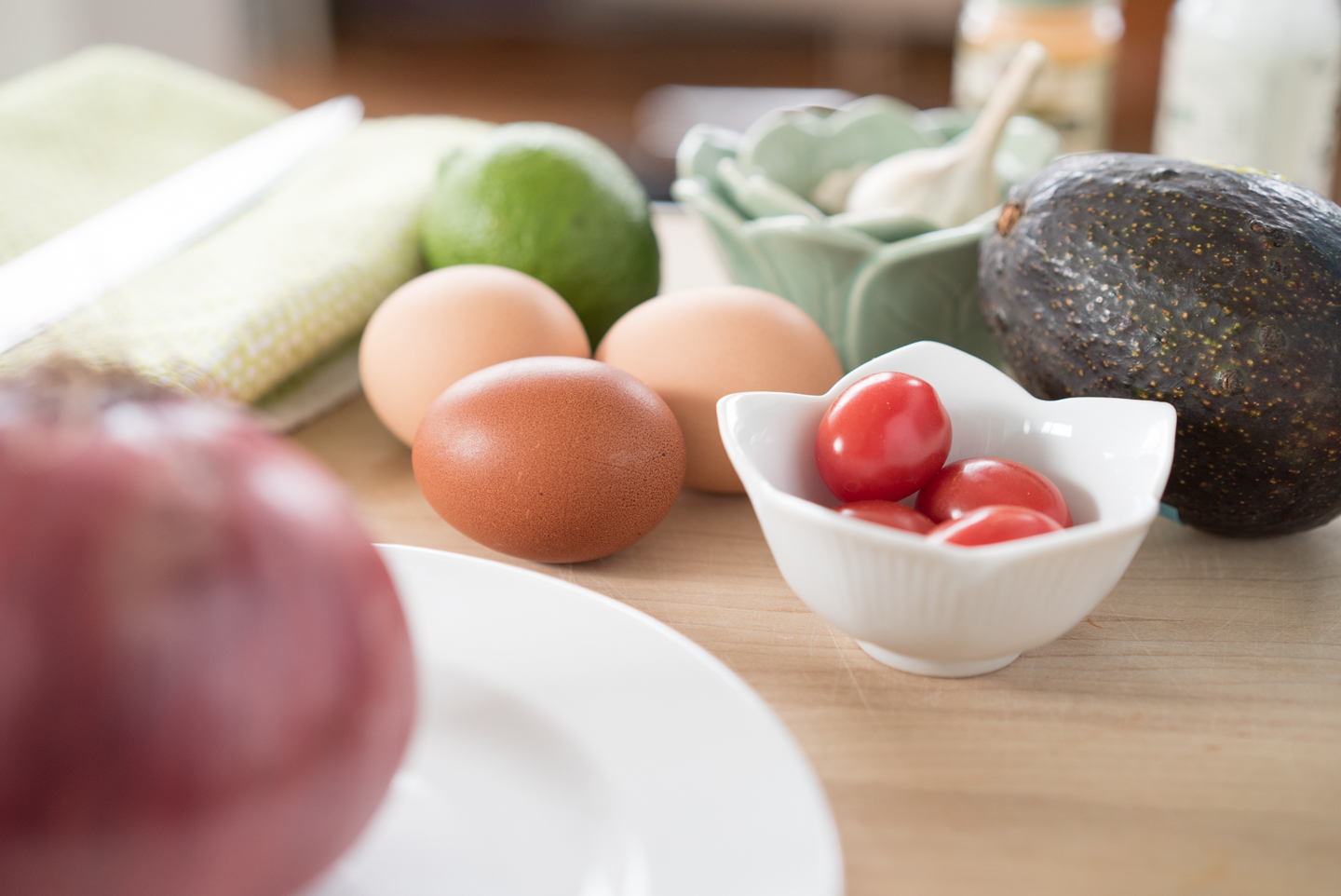 Ingredients
4 whole medium or large organic eggs, hard boiled (approximately 9-10 minutes)
1 ripe avocado*
1/2 small tomato, finely chopped
1 garlic clove, finely chopped
2 tbsp, red onion, finely chopped
2 tbsp fresh cilantro, finely chopped
2 tbsp hemp hearts
Juice of 1 lime
Pinch of ground cayenne
Dash of sea salt
Instructions
Once the eggs have cooled, carefully remove the shell from the eggs. Slice lengthwise and pull each half apart separating the yolk from the egg white shell.
In a medium size bowl, mash together with a fork the egg yolks and avocado. Then mix in the tomato, garlic clove, red onion, cilantro, hemp hearts, lime juice, cayenne and sea salt. It will form a perfect deviled egg paste!
Carefully spoon in mixture to each egg white half. Sprinkle with cayenne or paprika!
You may have some leftover guac deviled egg paste. You could either boil more eggs so you have more egg white shells to fill or you could enjoy the leftovers with crackers, on toast or as a dip for veggies.
---
Notes
*Got a giant size avo? Just use half of it.
This recipe yields 8 deviled eggs.
Enjoy these devilishly delish eggs as a snack or the main event of a meal. You could make these for your family and then enjoy with a big beautiful salad!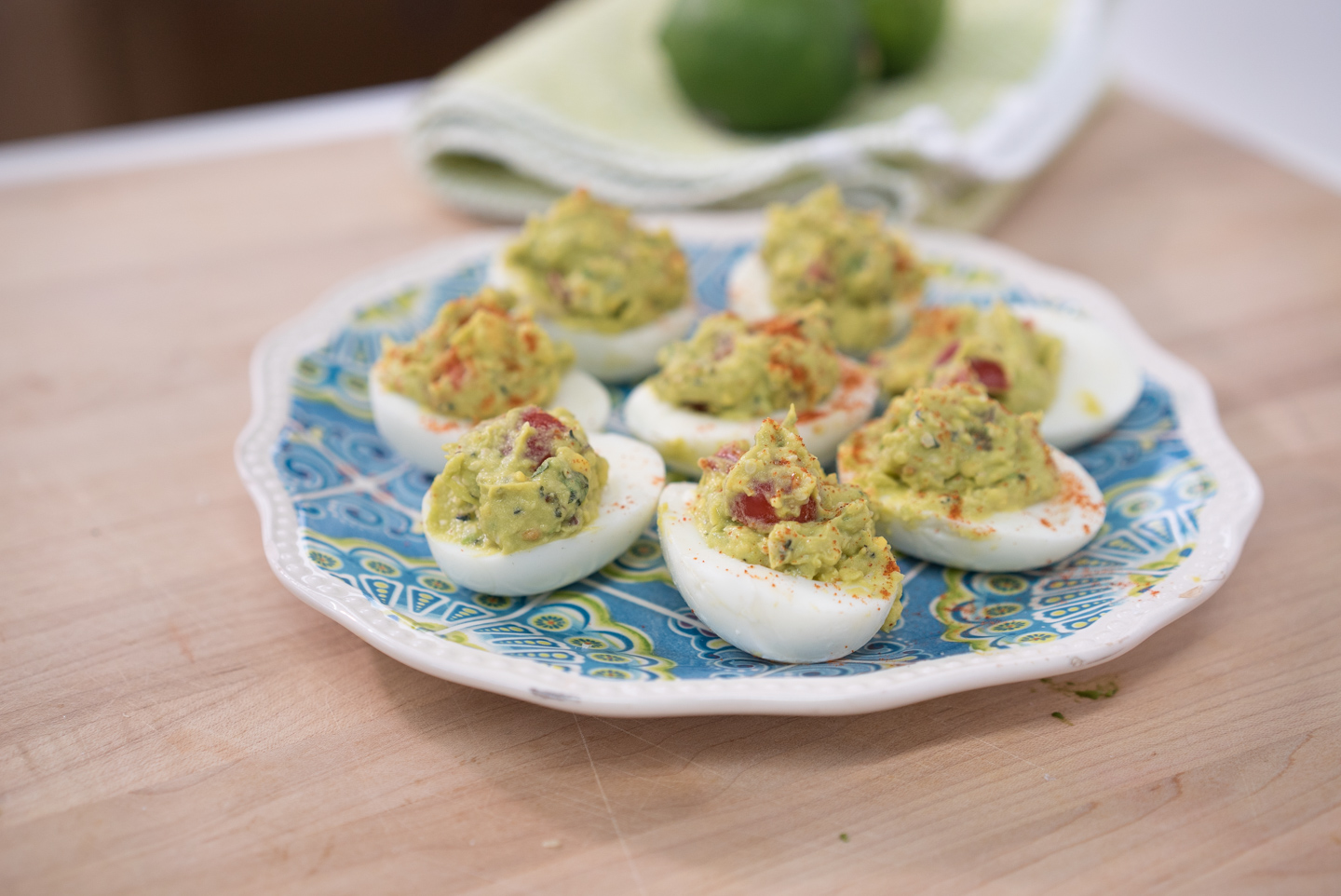 Avoid Canola and Soybean Oil (unless certified organic)
As you might have guessed, I'm not a fan of processed mayonnaise. Despite many marketing campaigns trying to convince us it's "REAL FOOD", most food manufacturers add an absolutely terrible ingredient I avoid at all costs -- either canola or soybean oil.
Both of these oils are likely genetically modified (unless certified organic) and should be avoided at all costs. Canola oil is completely unedible until it is HIGHLY processed. And soybean oil is often processed using hexane, a volatile solvent that is considered an air pollutant by the Environmental Protection Agency. If you can get certified organic mayo then you are purchasing it with ingredients that are not genetically modified and they have not been treated with hexane.
But why bother with mayo, when you've got this awesome deviled egg recipe ;)
I hope you love it and do post your comments below. As always, if you share it on instagram or twitter, be sure to hashtag me #joyoushealth so I can see your deliciousness.
Have a joyous day!
Joy