I had a special guest in the joyous HQ this week showing me how to make her natural facial cleanser, Seanna Cohen! She is a skin care expert, natural beauty blogger at Elodiebeauty.com and she writes a column on natural beauty.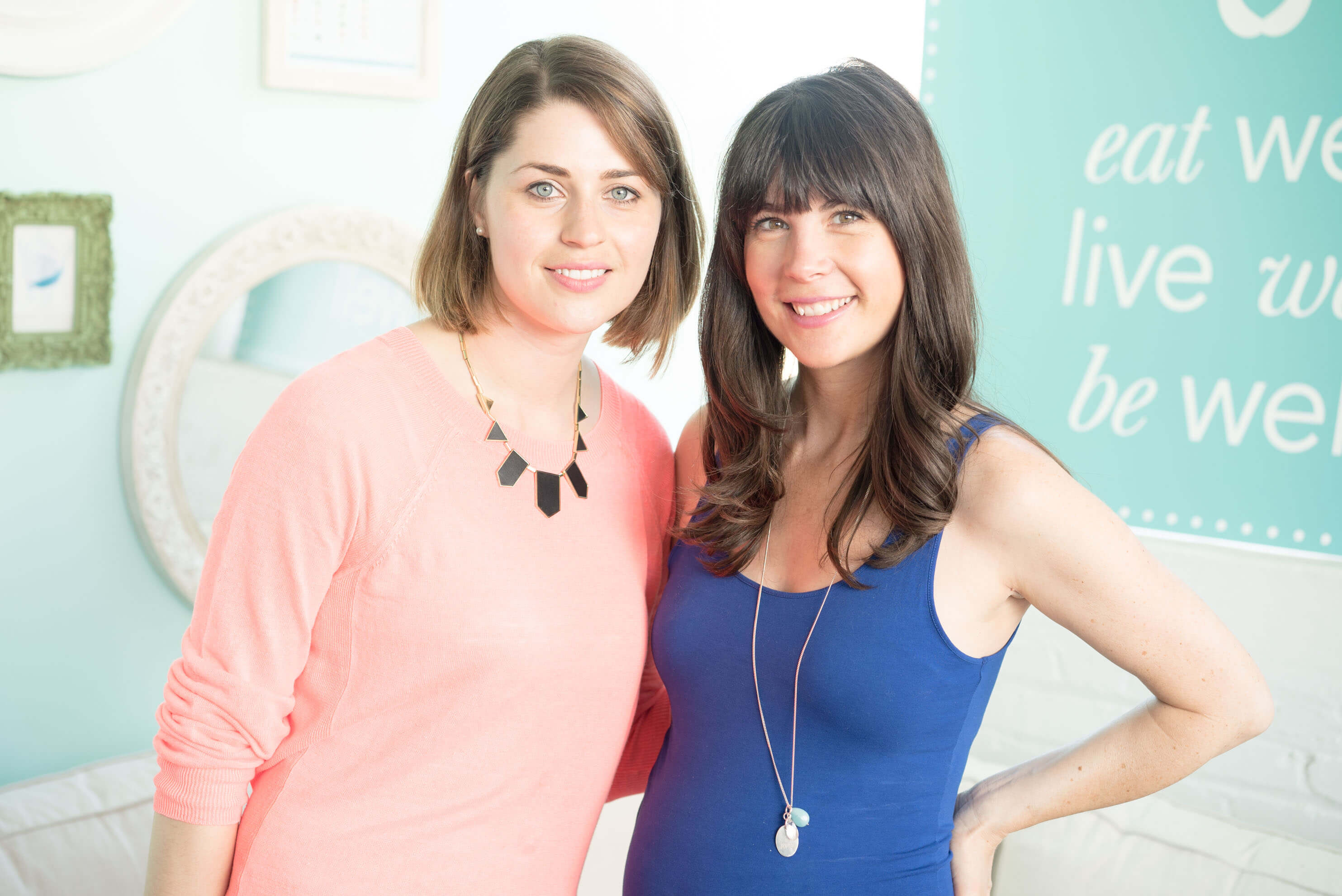 It was so much fun chatting with her about beauty and the importance of clean, toxin-free personal care products. She used to suffer from acne-prone skin and improved her skin when she gave her beauty products a makeover.
If this idea of clean beauty is new to you, you might want to check out the "dirty cozen" chemicals in cosmetics and also 12 hormone disrupting chemicals that could be lurking in products you use every day. In this case, ignorance is definitely not bliss because you could be slathering body wash and cleansers on your body unknowingly exposing yourself to hormone-disrupting chemicals daily.
Many people ask me what cleansers I use and while I love to share brands that I personally use, the challenge with this is what works for me may not work for you and also, it may not be accessible to get the products I use in the city you live in. So on that note, I thought it would be a great idea to show you how to make your own toxin-free facial cleanser. It is both affordable and works for all skin types.
You must also check out a recent video I did with Graydon for aTurmeric Honey Paste -- an amazingly anti-inflammatory face mask.
Here is the video and the recipes for both cleansers are below.
When making your own beauty products, always be sure to buy the best quality ingredients. Usually this means shopping at a health food store.
If you're unsure, don't be afraid to contact the manufacturer and ask them questions to ensure your ingredients are as pure as possible. Be sure to get non-GMO products too and if they are certified organic, even better to avoid synthetic pesticides that you can absorb through your skin. Certified organic products will always be non-GMO.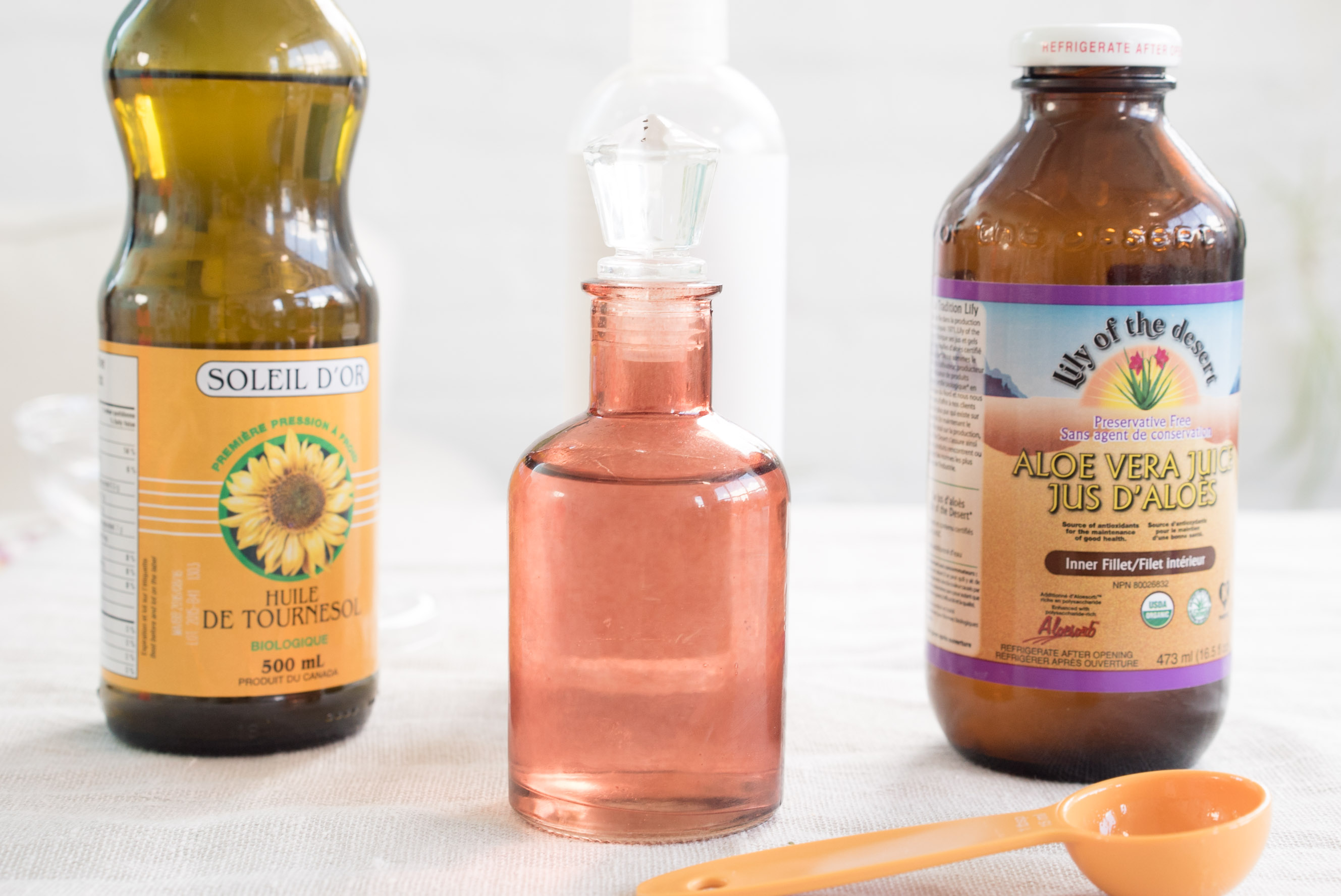 Ingredients
2 tbsp sunflower oil
1 tbsp rose water
1 tbsp aloe vera juice
1 tbsp vegetable glycerin
Instructions
Combine all ingredients into a small jar and shake to emulsify. It is best to store the cleanser in a dark glass bottle and use with a dropper top (to dispense product easier). Can be stored for 2-3 weeks.
To use: wet face and massage a small amount into skin, working in gentle circles for 30 seconds. Remove with warm wash cloth. Repeat if necessary.
---
Ingredients
2 tbsp raw honey
2 tbsp vegetable glycerin
1/2 tbsp aloe vera juice
Instructions
In a small bowl, whisk raw honey with glycerin and aloe into a creamy consistency. Store in a glass bottle for 2-3 weeks.
To use: wet face and massage a small amount into skin, working in gentle circles for 30 seconds. The cleanser can be left on the skin as a mask for 5-10 minutes, or remove immediately with a warm washcloth.
---
Let me know how you like this? Also, please post any of your favourite D-I-Y beauty recipes in the comment section below.
Wishing you joyous health!
Joy