If there's ever a time to use sugar in a recipe, this would be it! But don't worry; it's not for eating . . .
Over the years since I have "gone natural" I've had some difficulty finding hair styling products that work for my straight and seemingly lifeless hair. Many natural hair styling products on the market contain heavy oils like coconut, which make my hair look like a greasy mess. Alternatively, hair spray doesn't always provide the volume I'm seeking. So what's a girl to do?
Sugar spray, when used before blow-drying, can provide some serious volume and bounce and when used after styling can provide a firm hold.
The trick when making a sugar spray is to add additional ingredients in order to offset the stickiness of the sugar and get a more manageable hold. As you will see in the recipe below, I've added a light oil and aloe for this reason. I will be honest and say that no matter what, you will feel this product in your hair, but you can play with the proportions of oil and aloe to find the perfect texture you are seeking.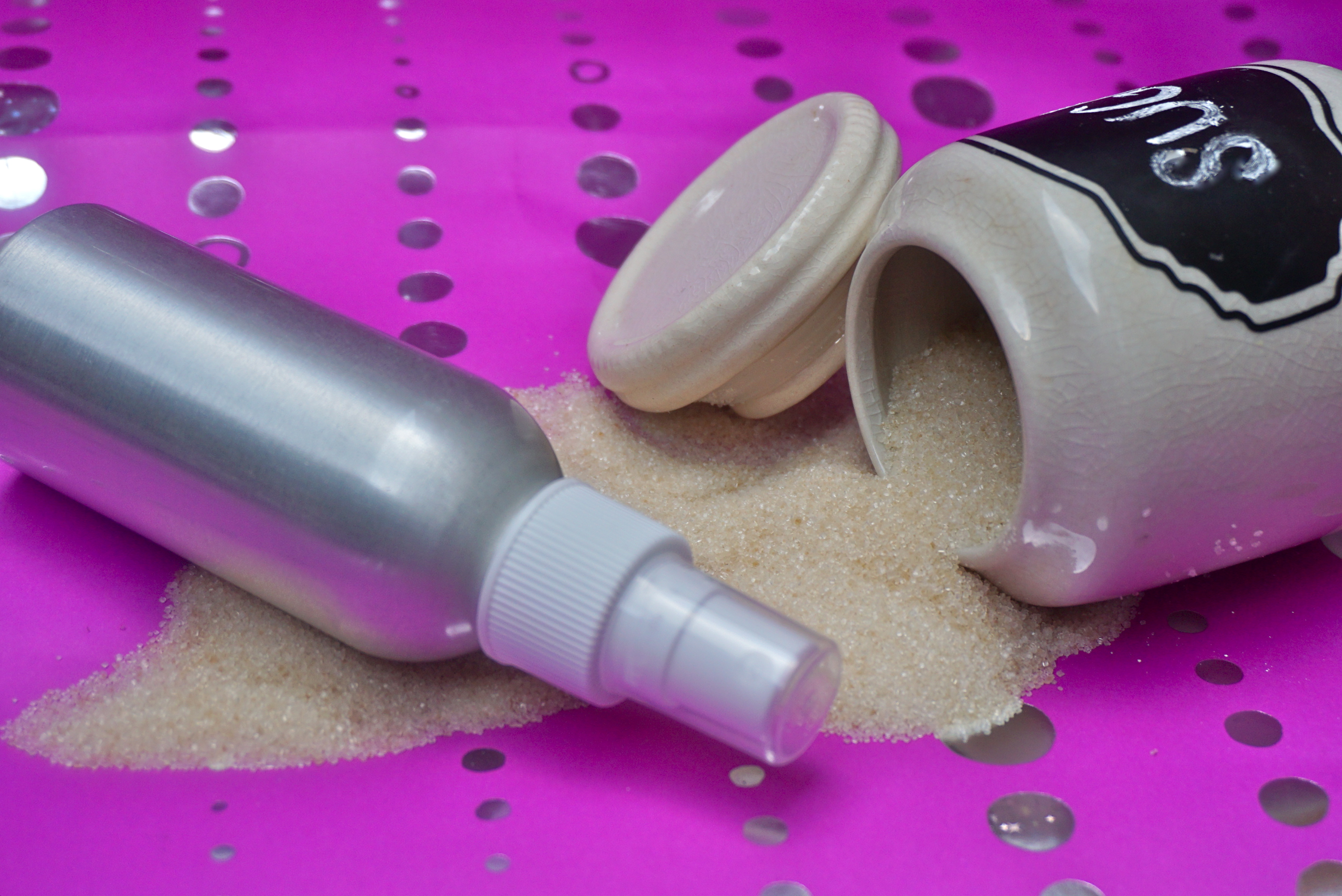 Ingredients
1/2 cup distilled or purified water
2 tbsp cane sugar
1 tbsp aloe vera juice
1/2 tsp argan oil (or oil of your choice)
3 drops of rosemary essential oil (optional)
2 drops of peppermint essential oil (optional)
Instructions
Bring water to a boil, add sugar and stir until dissolved. Let cool for a few minutes, and whisk in aloe and oils. Pour into a dark spray bottle.
This spray should be good to keep for two weeks in the refrigerator, or up to one week unrefrigerated if stored away from heat. Using distilled water and essential oils will help to preserve the spray for longer.
---
Notes
For styling: spray on roots of damp hair blow dry and style.
For hold: lightly spray on dry hair for a flexible hold, or liberally for a firm hold.