No, this is not chicken soup, but it's still darn good for the soul!! The incredible earthiness and creaminess of this soup makes it very grounding and warming. Goodness knows we could all use some warmth here in Toronto, Canada.
These past couple of weeks have been very busy for the McJordan's (that's our new last name.. whatcha think? McCarthy + Jordan? haha) with public speaking events, webinars and just life in general. I'm sure you can relate! I'm finding the lack of sleep with an 18-week old and the constant go-go-go is taking it's toll on my immune system so as I sit here and write this I'm fighting a cold. Which is why you can see I decided to use this trio of immune boosting ingredients: mushrooms, onions and garlic.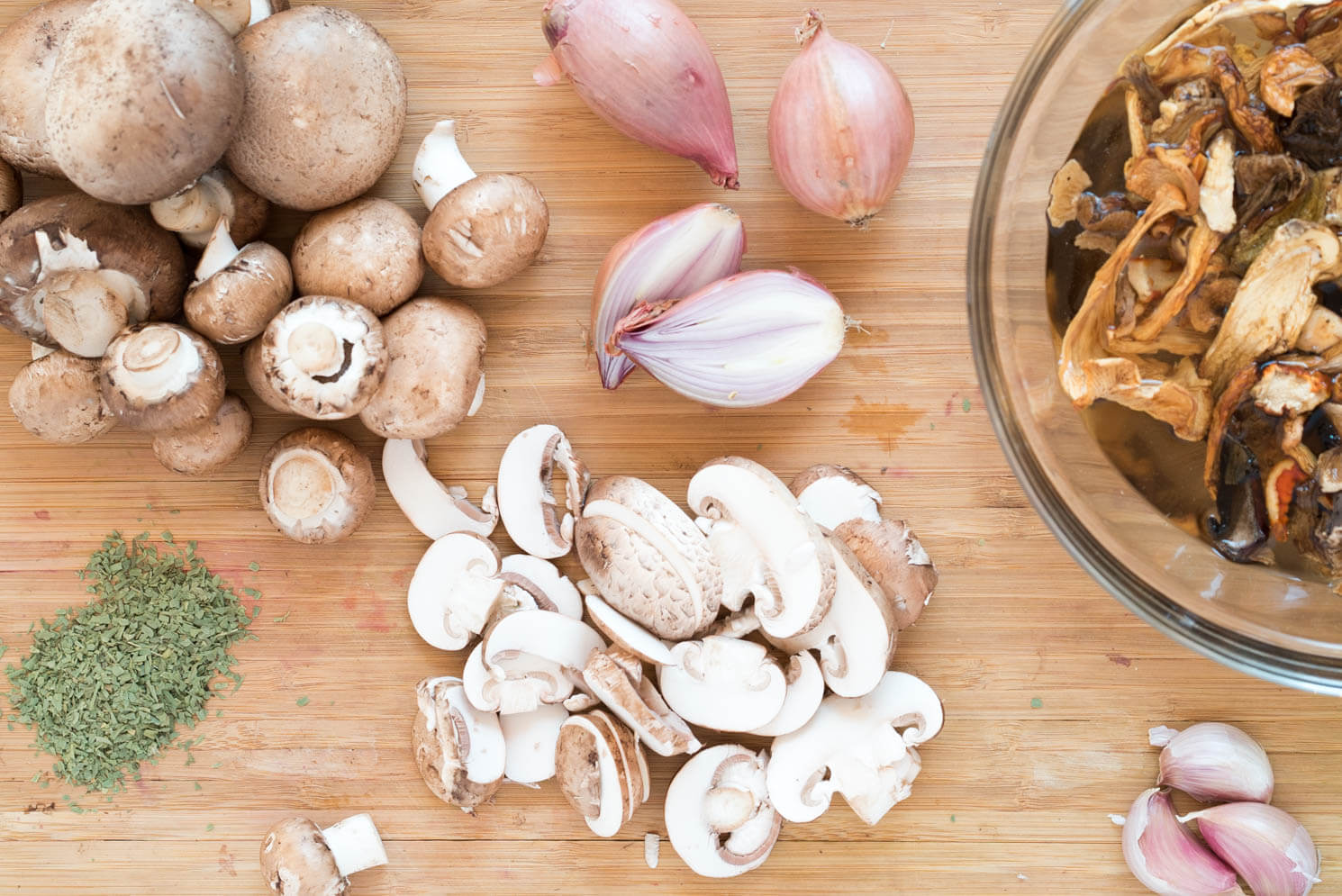 This soup did two amazing things for me! Helped me slow down and boost my immune system, which is exactly what I need right now. I made it last night because I've had some dried wild mushrooms from Forbes Wild Foods sitting in my kitchen cabinet just begging me to make use of them.
I love the beauty of these ingredients (real food is soooo gorgeous!!) and being in the kitchen. It is truly my happy place. Even though I was feeling under the weather, making this soup in the warmth of our home with Vienna chattering in the background and hanging out with Walker made for a very joyous evening.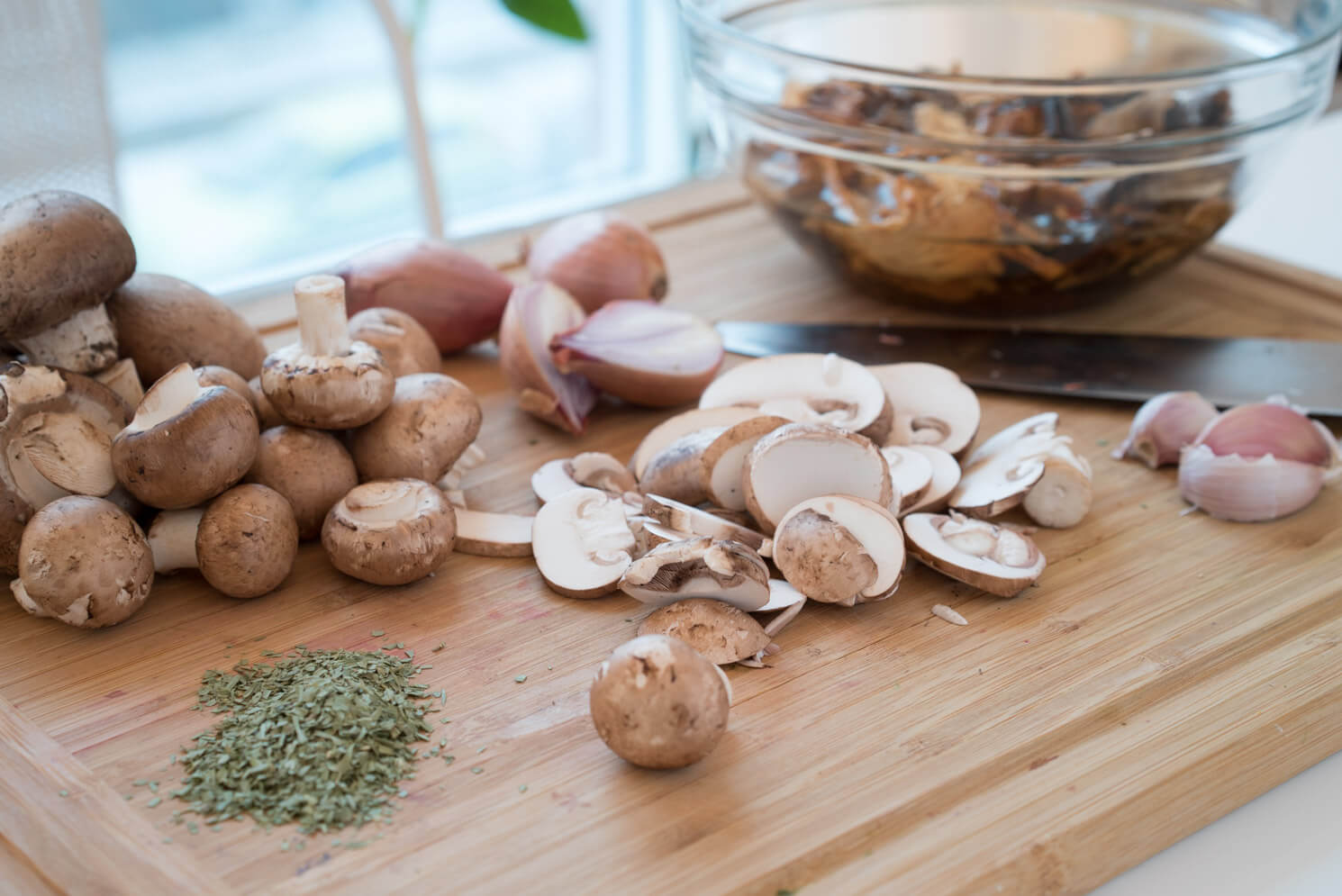 This soup was incredibly creamy without any added nut milk. Here's the recipe.
Ingredients
1.5 cups wild dry mushrooms (chanterelles etc)*
2 tbsp extra virgin olive oil or grapeseed oil
6 shallots or 1 large white onion, chopped
3 garlic cloves, chopped
2 cups crimini mushrooms, chopped
4 cups stock (veggie or chicken)
4 tsp dried tarragon
Optional: 2 tbsp organic salted butter
Salt and pepper to taste
Instructions
Place the wild dried mushrooms in a medium bowl with room temperature water to rehydrate. Let sit for 10-20 minutes. Do not discard water!
Meanwhile on stovetop, sautee shallots and garlic in olive oil for a few minutes, then add crimini mushrooms. Set aside to cool slightly then transfer to a blender and combine with stock and blend until smooth.
Drain the wild mushrooms and add this to the blended mixture.
Transfer blended mixture to large soup pot, add rehydrated mushrooms, tarragon, sea salt and pepper. Toss in butter if using for some added richness or extra olive oil. Reheat if needed.
If you wish a creamier texture (although mine was very creamy) just add half a can of full fat coconut milk.
Enjoy!
---
Notes
I used 42 grams*.
Serves 4-6 people.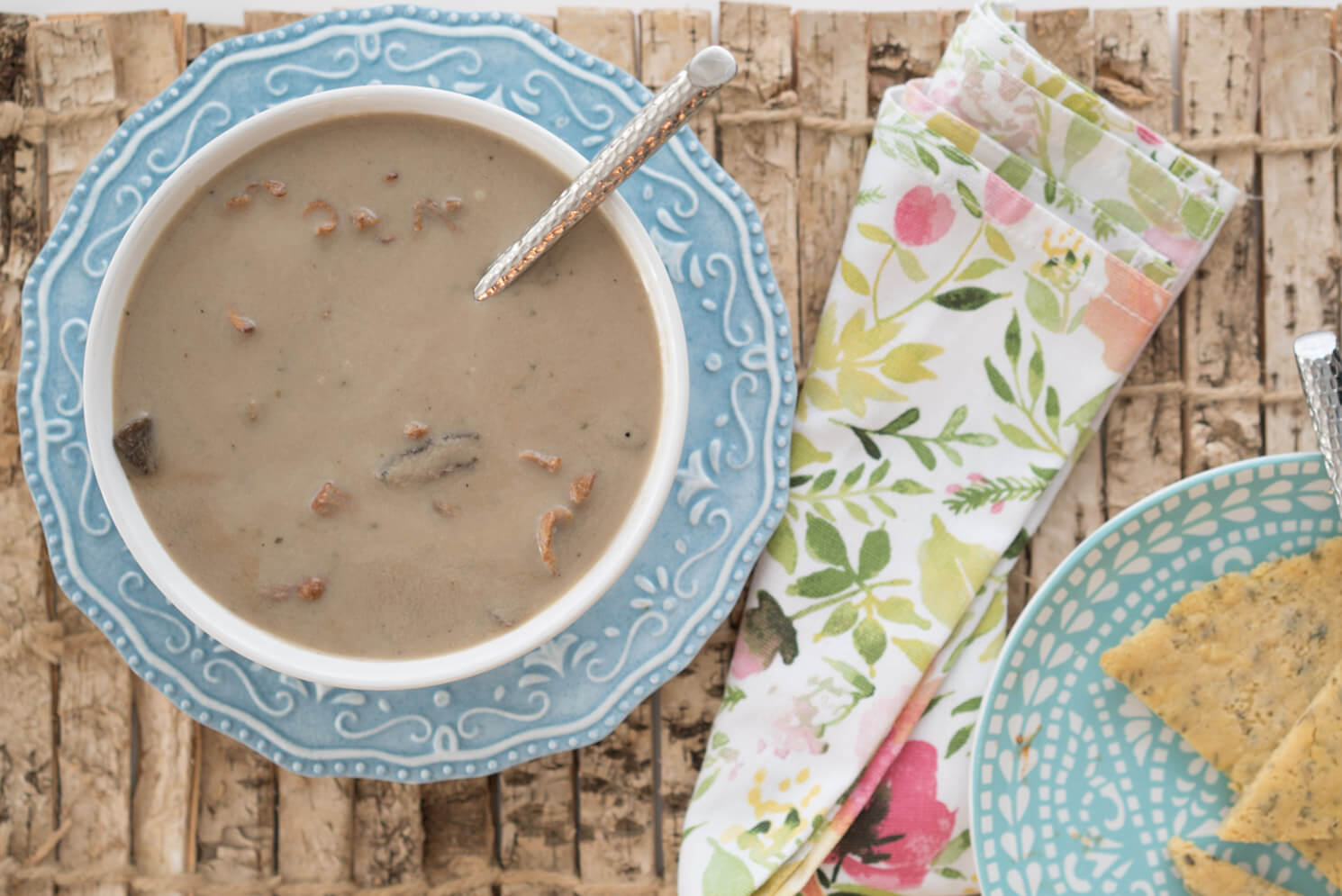 I also made my sundried tomato pesto and chickpea bread to go with this wonderful soup. It was seriously the perfect winter meal.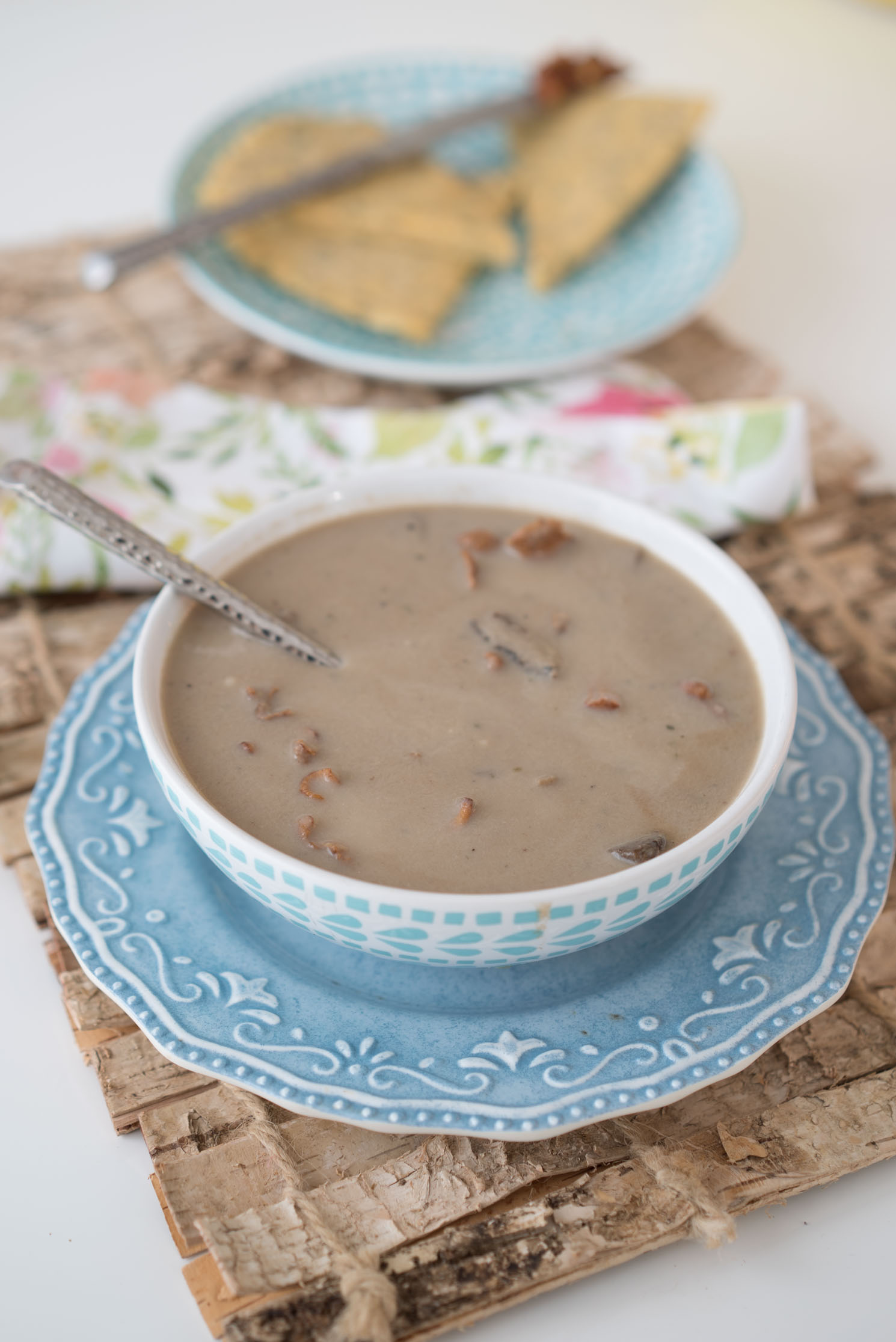 Mushrooms are an incredible immune-boosting food and wild mushrooms just can't be beat.
They have an extensive list of phytonutrients responsible for directing and instructing immune system cells called white blood cells how to do their job. More often then not we equate 'immune-boosting' foods to simply fighting and preventing colds and flus, which they do very well. However, the immune boosting and anti-inflammatory effect of mushrooms also help reduce the risk of heart disease, cancer and arthritis.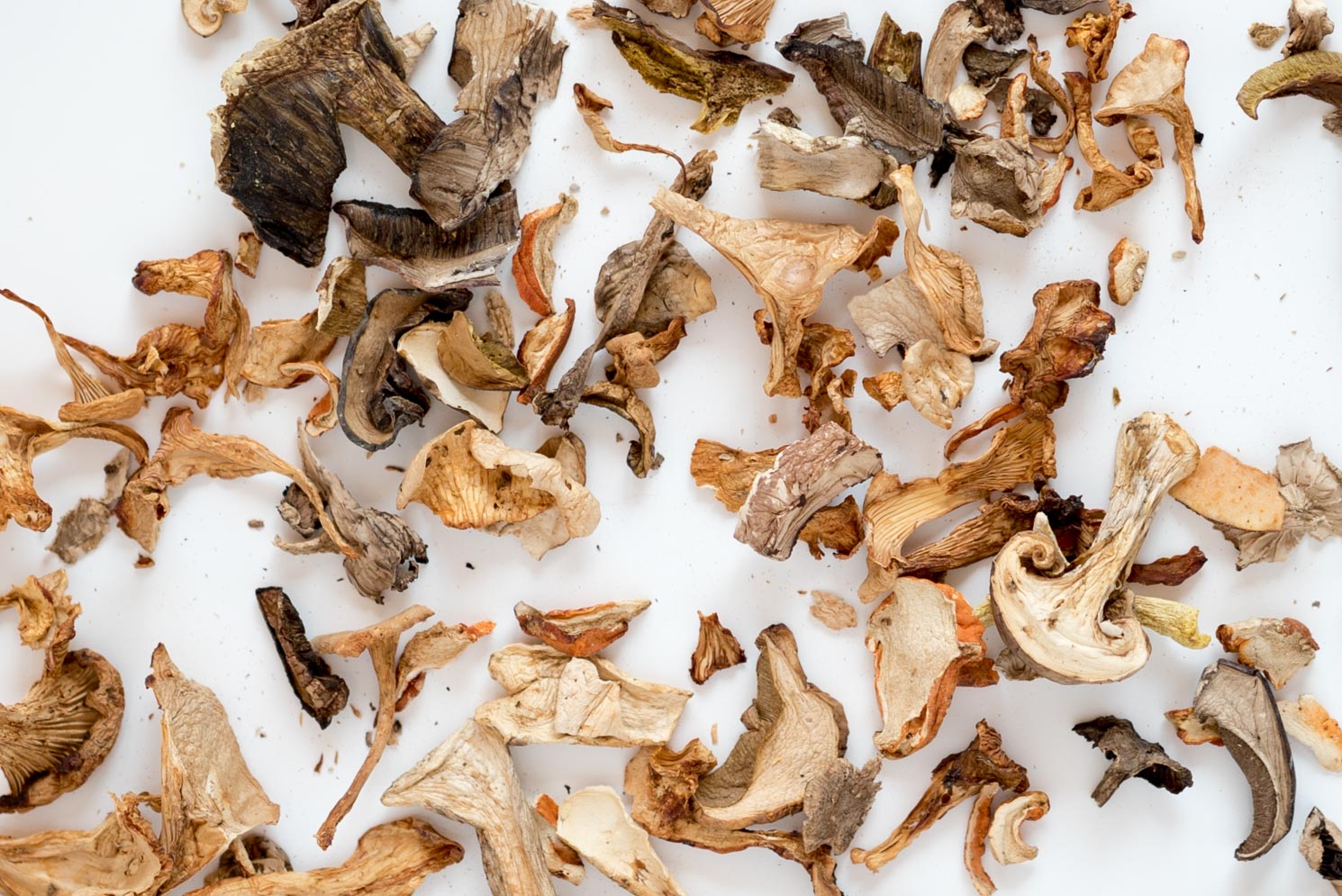 Given all the health benefits of mushrooms, I think I outta be making this soup at least once a month!
If you're lucky enough to have leftovers, you'll love the flavour a few days later. It just becomes richer and richer with each passing day.
Wishing you a healthy and joyous week!
Joy