Hi Joyous Health readers! I'm thrilled to be back and sharing an amazing detoxifying recipe with you. Smoothies are my go-to breakfast and snack because they are super quick and easy to make, and you can stuff a lot of nutrients into them! This particular smoothie is great for cleaning and detoxing our bodies.
Fiber is an excellent nutrient that sweeps clean our digestive tract. Apples contain a special kind of fiber called pectin that is primarily found in the apple skin (so buy organic and eat the peel!) and can help prevent diarrhea. Chia seeds are also a fiber powerhouse and excellent source of healthy, anti-inflammatory omega-3 fats. Kale and lemon have fabulous detoxification properties. Kale contains isothiocyanates that help regulate detox activity in our cells, this gives the liver a little extra help in the detoxification department, while lemon provide plenty of antioxidant vitamin C to protect our cells from free radical damage. Cinnamon not only adds a hint of spice that pairs perfectly with the apple, but it also helps keep your blood sugar balanced.
Finally, no smoothie is complete without a good dose of protein. The chia seeds provide protein, however I recommend added a scoop of your favourite protein powder to this smoothie. This way, it will keep you full all the way to lunch time!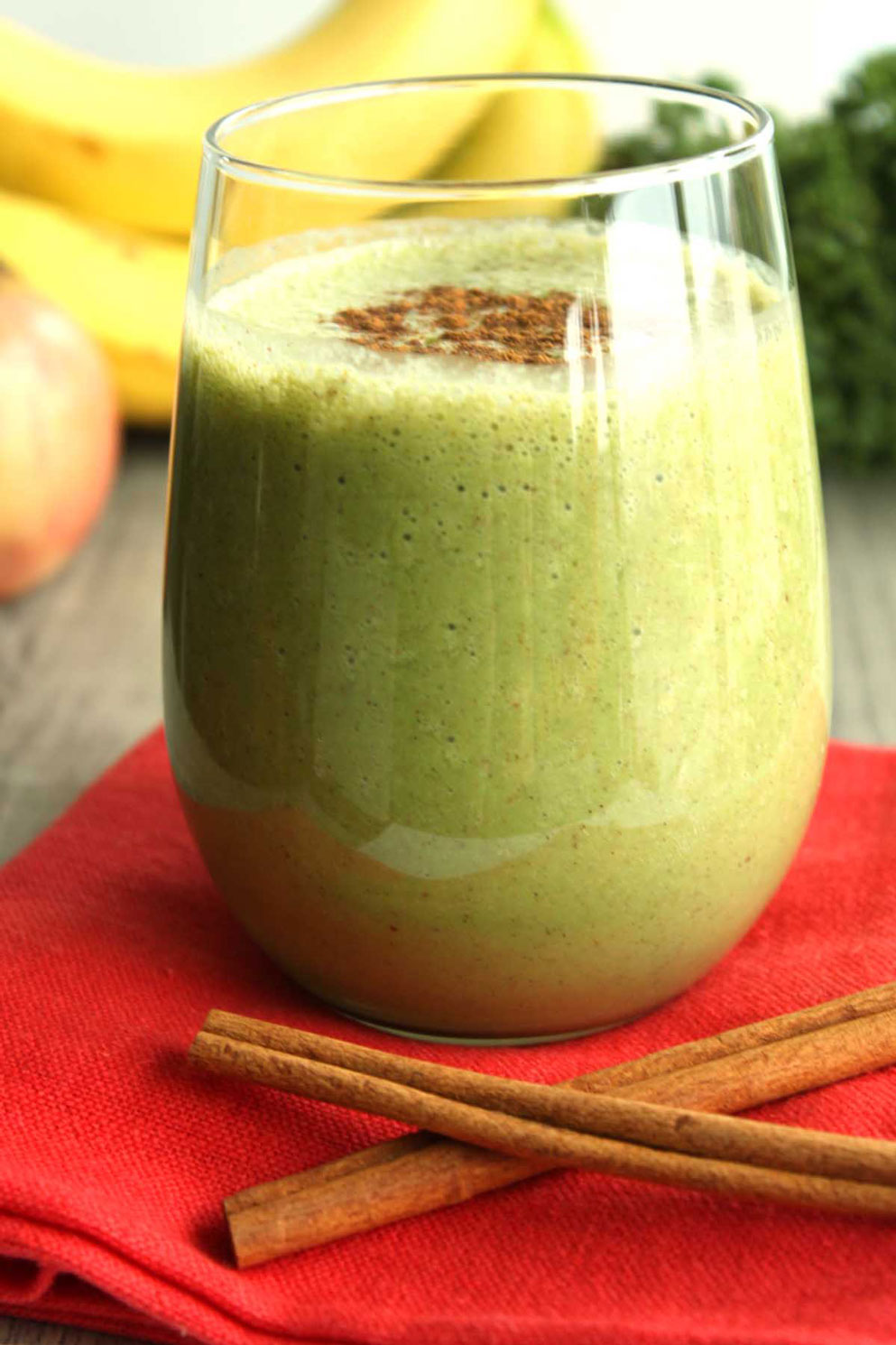 Ingredients
¼ lemon, peeled and seeds removed
1 ½ cups nut milk of choice
2 big kale leaves, roughly torn
½ apple, roughly chopped
½ banana
pinch of cinnamon
1 Tbsp chia seeds
1 scoop protein powder of choice
Instructions
Place all ingredients in a blender and blend until smooth.
---
What's your favourite way to make eating healthier when you're on the go? Share it with me in the comments below!