If you've had a chance to check out my free salad guide, you'll know that Walker and I eat salads every day, often twice daily. We do this to stay energized, prevent disease, keep our digestive systems joyous, and because they taste so darn delicious!
This means I'm always on the hunt for new salad dressing recipes because I do not buy bottled salad dressing. I don't think a bottle of store-bought salad dressing has been in my fridge in the last 10 years! Let me tell you why:
Store-bought bottled salad dressing is usually full of ingredients I do not eat, such as:
Refined sugar
Excess sodium
Artificial preservatives
MSG (also known as yeast extract)
GMO ingredients such as canola oil
See what I mean? Not only are store-bought salad dressings full of ingredients you probably don't want to eat, but buying bottled dressings can be costly. Often, 20-30% of the cost is the packaging alone!
Cost and additives aside, if you want to step up your salad game, then you've come to the right place because I have three delicious and healthy salad dressings. These dressings are so yummy that it will help you eat more salads – it's a win-win situation!
All three salad dressings feature my favourite Canadian superfood: HEMP!
I've used Manitoba Harvest Hemp Hearts and hemp oil in these recipes, which are both incredibly nutrient-dense, versatile and delicious. If you've tried my Sweet Pea Hemp Dip with Mint, Vanilla Chai Hemp Truffles or these Raspberry Hemp Chocolate Squares, then you're on the hemp train with me. If not, then hop on this train; I've been waiting for you :)
I recommend that you always use the freshest, highest-quality ingredients and choose organic whenever possible.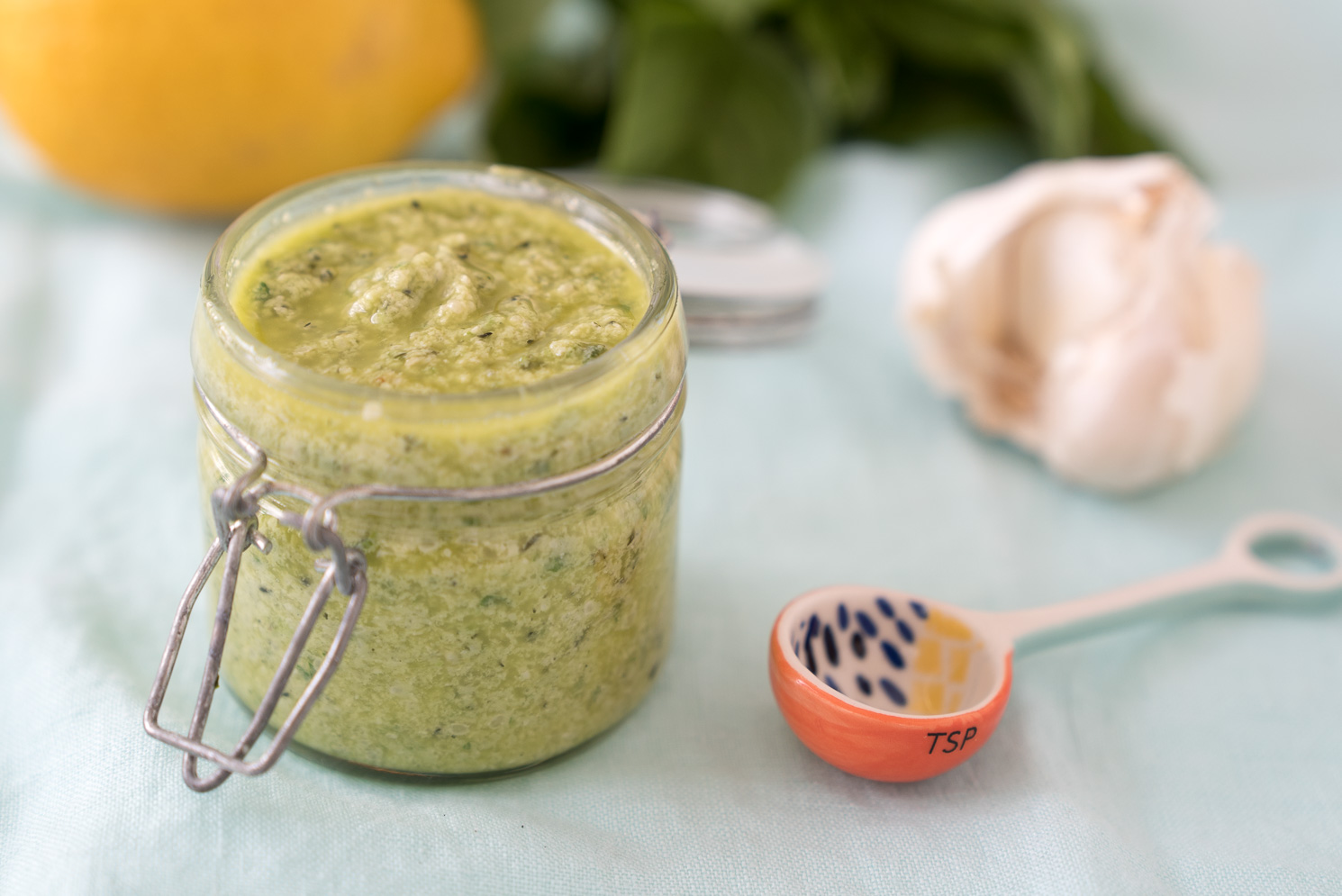 Ingredients
1 ripe avocado
1/3 cup Manitoba Harvest Hemp Hearts
1/3 cup extra-virgin olive oil
1/2 lemon squeezed
2 garlic cloves
1/2 cup fresh basil
Instructions
Combine all ingredients into a food processor or blender. Blend until creamy.
---
Notes
I often double or triple this recipe. If you have some left over, store it in the fridge for up to 4-5 days, but give it a stir because the oil will rise to the top.
My next recipe is very versatile. It's an infused oil that you can add any of the following to: lemon juice, lime juice, apple cider vinegar or balsamic vinegar. All salad dressings need an acid, which is why you want to add one of those ingredients to this dressing.
I do recommend you use certified organic fresh herbs to avoid pesticides, and you'll really notice a difference in the intensity of the flavour too! Fresh herbs are very high in phytonutrients that prevent disease and help you thrive with joyous health. The best place to get organic herbs is your own garden. :)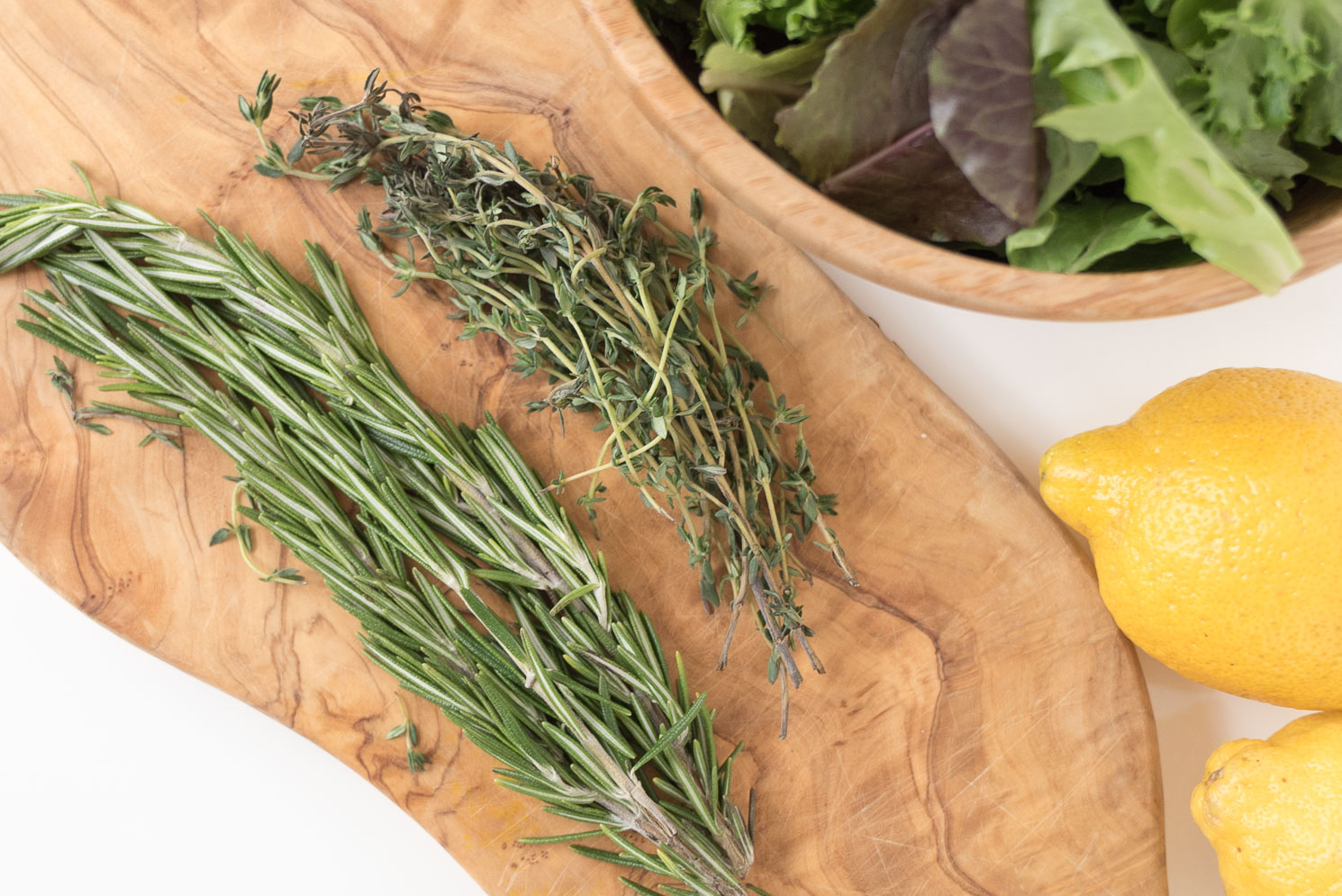 I used hemp oil and extra-virgin olive oil (EVOO) for this dressing. You've likely used the latter many times, but perhaps you've never tried hemp oil before? It's a very flavourful and rich-tasting oil. It is nutty tasting and reminds me of pumpkin oil, which I also love.
Hemp oil is incredibly nutritious because has the perfect ratio of omega-3 to omega-6 fats.
Manitoba Harvest hemp oil is cold-pressed and cold-filtered with no added preservatives or dyes. It also tastes AMAZING drizzled on popcorn.
Here's my recipe for Rosemary Thyme Lemon Infused Dressing.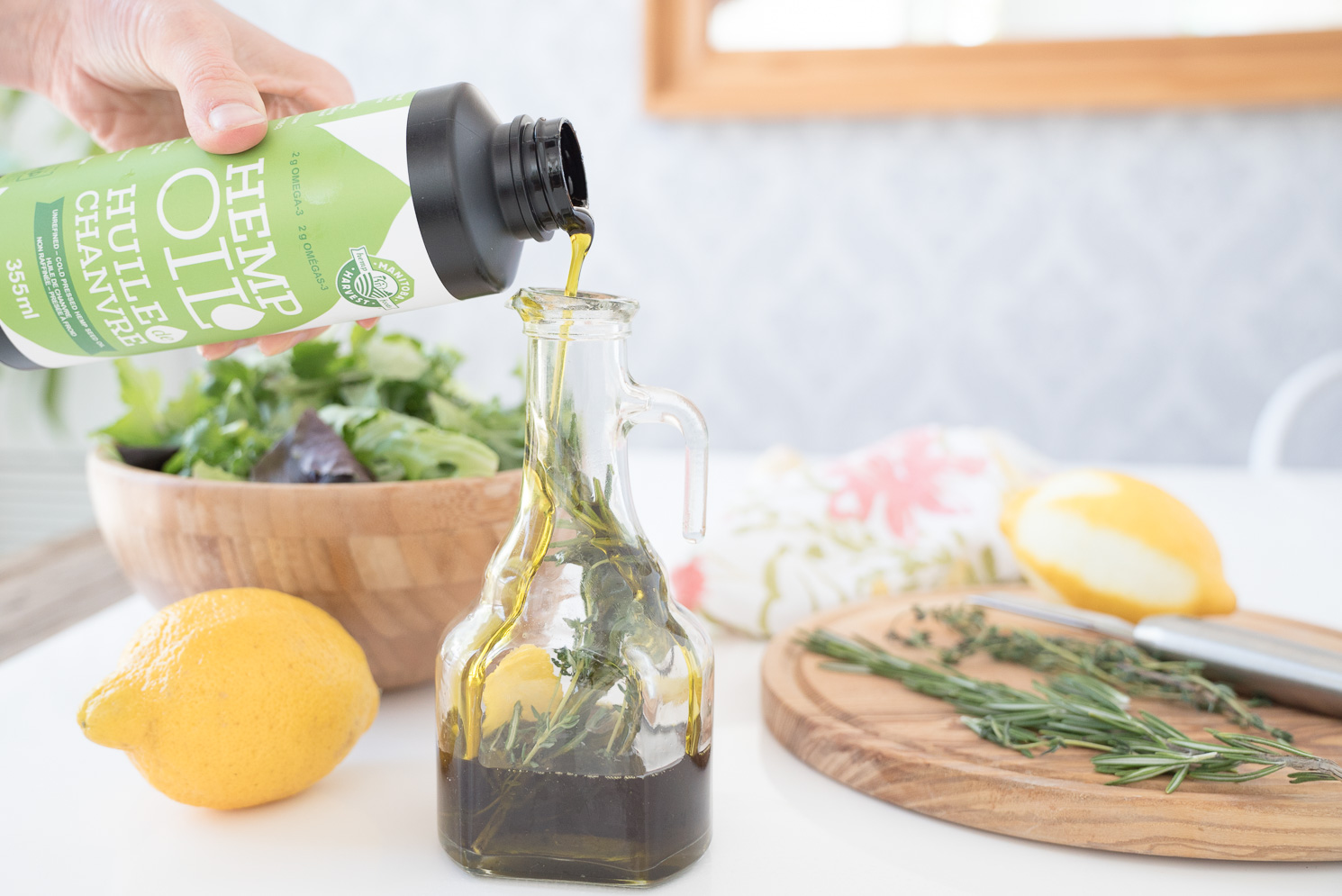 Salad + Snacks
Rosemary Thyme Lemon Infused Dressing
Save
Print
Ingredients
2 sprigs fresh rosemary
2 sprigs fresh thyme
1/2 lemon rind
1 part Manitoba Harvest hemp oil
1 part extra-virgin olive oil
Instructions
In a glass salad dressing bottle, place herbs and lemon rind. Add oils and let infuse at least 24 hrs before using. I used 1/2 cup of each oil.
---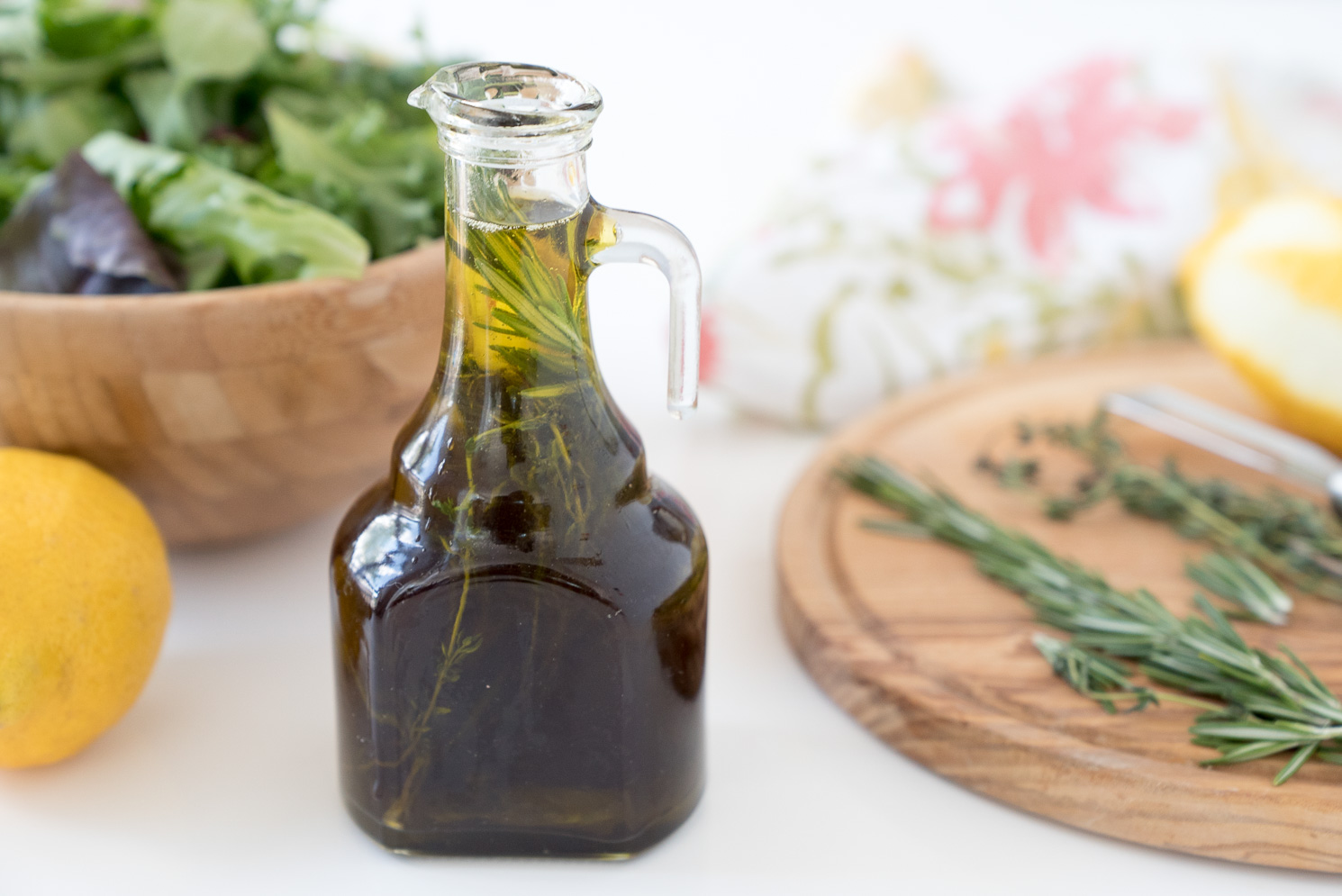 This final salad dressing is spicy and sweet. I love it on noodle salads like my Buckwheat Noodle Salad in my free salad guide.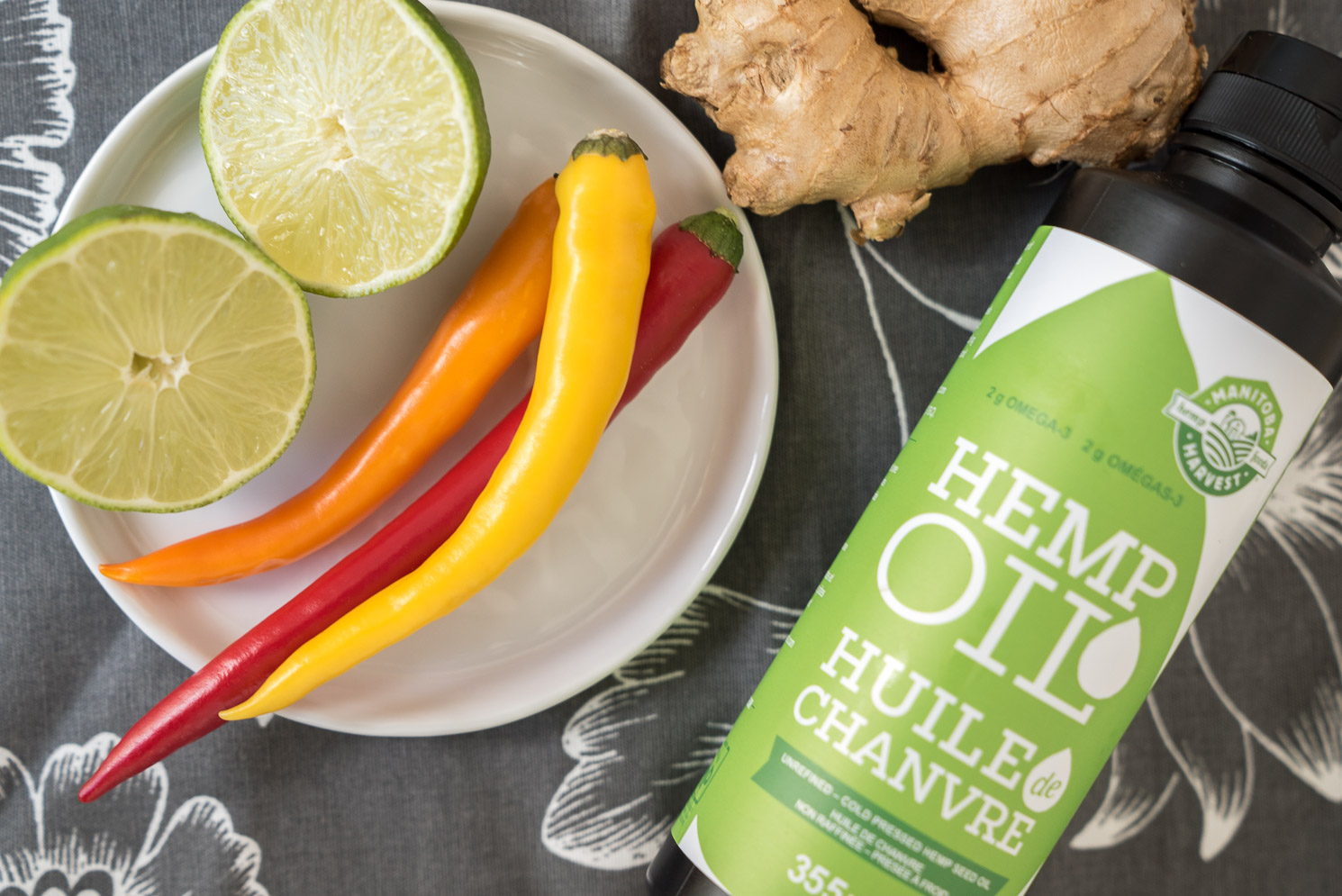 This has an Asian flair to it with the tamari, ginger and lime flavours. The hemp oil ups the ante on the health benefits thanks to those beautifying and heart healthy omegas.
Ingredients
1 hot chili pepper, finely chopped
1 tsp grated ginger
1 tbsp maple syrup
2 tbsp tamari
Juice from 2 limes
1/2 cup Manitoba Harvest Hemp Oil
1/2 cup extra-virgin olive oil
Instructions
Combine all ingredients together into a salad dressing container.
---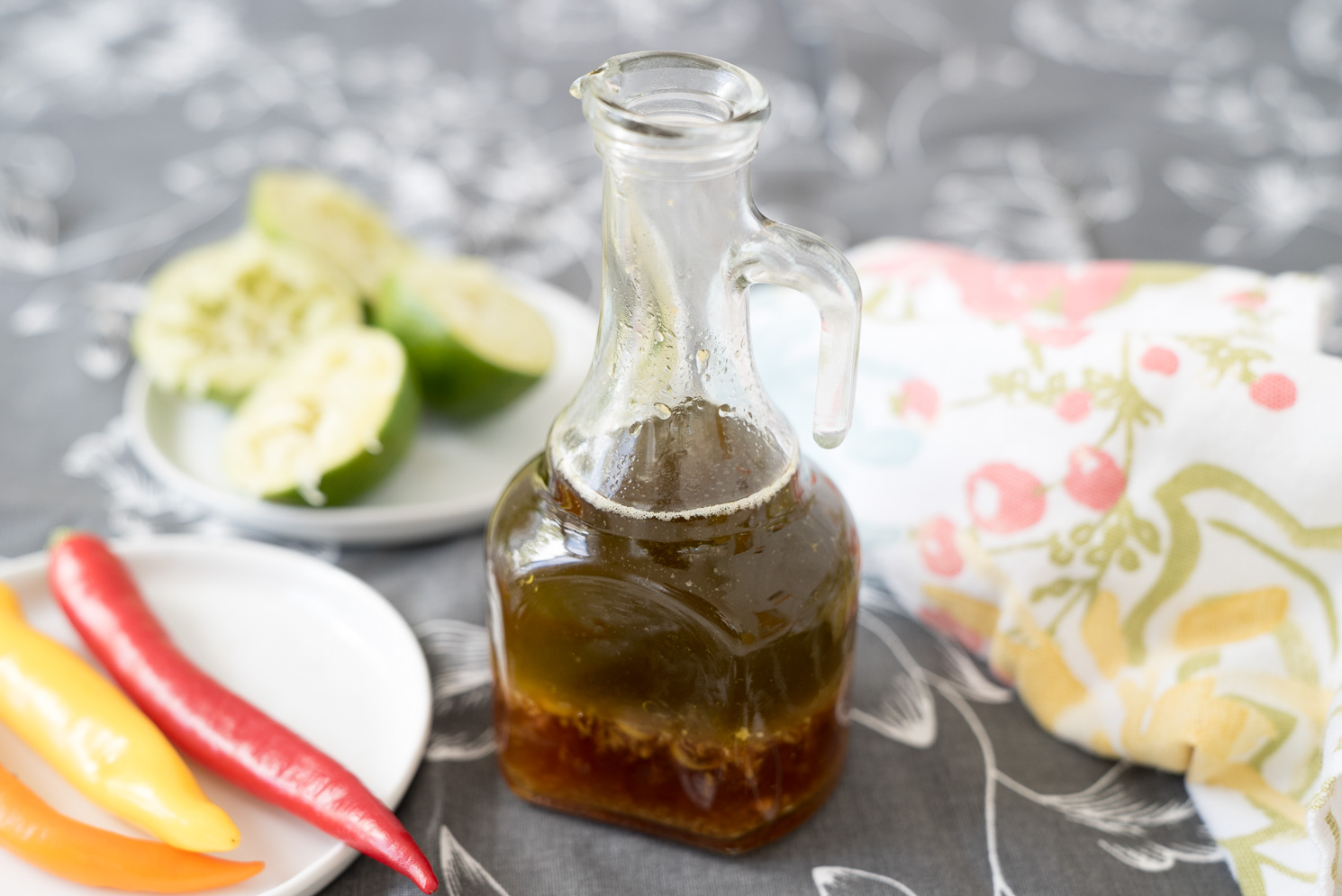 Now that you have three new salad dressings to step up your salad game, I want to see what you've created! Tag me #joyoushealth in your photos on Instagram and Twitter because I love seeing what you create.
Wishing you joyous health, today and always.
Joy