Is there anything more calming than a nice cup of herbal tea? Well, maybe a warm bath. Hmm . . . imagine if you could take a warm bath in a soothing cup of tea. Wouldn't that be the most relaxing thing ever?
Well, you're in luck, because Seanna Cohen, the holistic skincare expert behind lady parts post-delivery . But even if you're not expecting, this tea bath is wonderful for soothing dry, itchy skin (something we're all going to experience as the weather gets cooler). It's also great whenever you feel the need to just relax and chill out, thanks to all the beautiful smelling, calming herbs that go into it.
Check out how to make the tea bath in my video with Seanna!
Ingredients
1 part lavender
1 part calendula*
1 part chamomile*
1 part lemon balm
1 part oats
Instructions
Combine all ingredients in a mixing bowl.
Store in mason jar until ready to use. (Makes a great gift!)
When ready to take a bath, fill an empty unbleached paper or muslin tea bag and place in the bathwater.
Let steep until you and the tea are done!
---
Notes
*Leave out if you have a ragweed allergy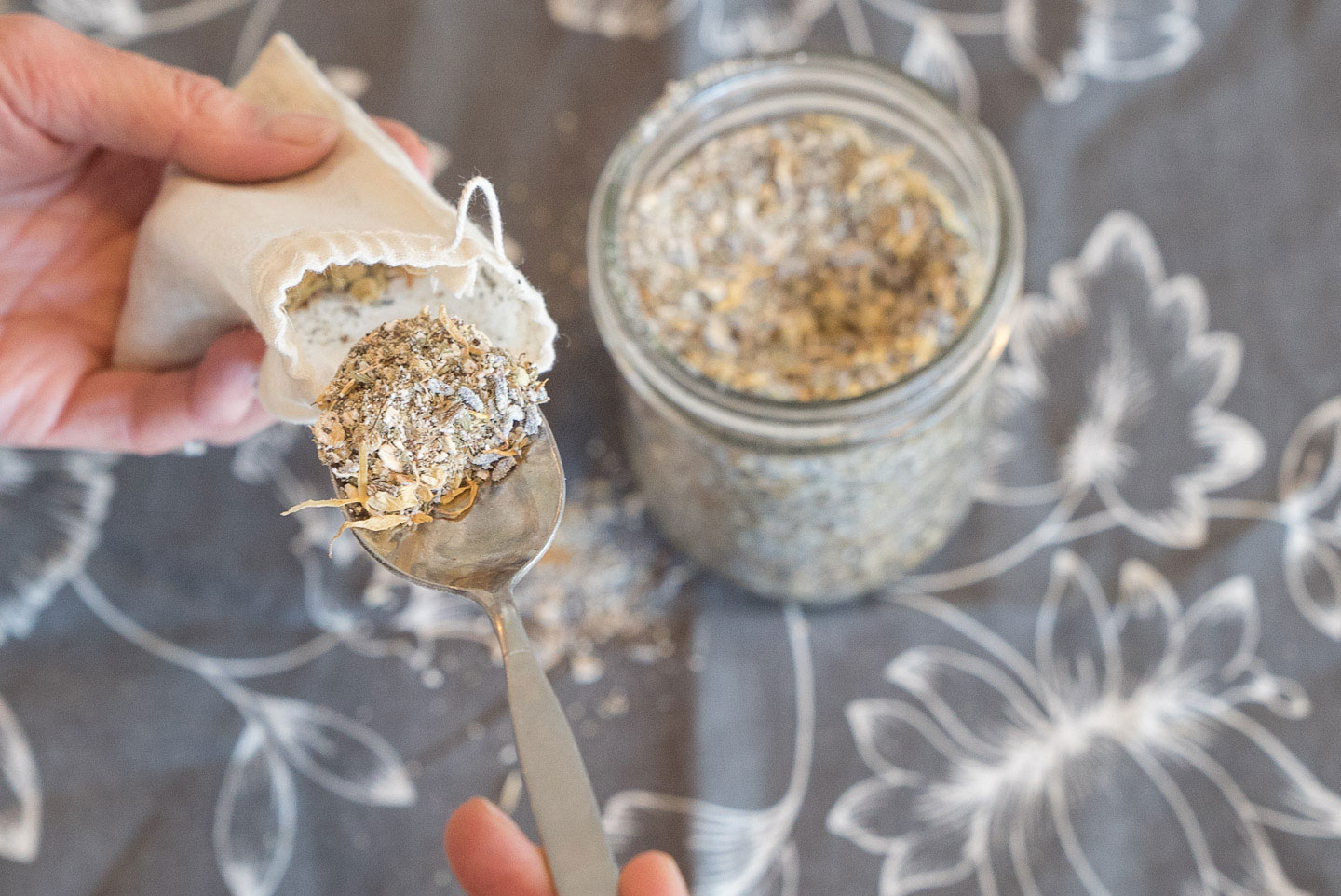 This tea bath is full of healing herbs to soothe your skin and calm your mind.
Here's a little bit about what each of them do!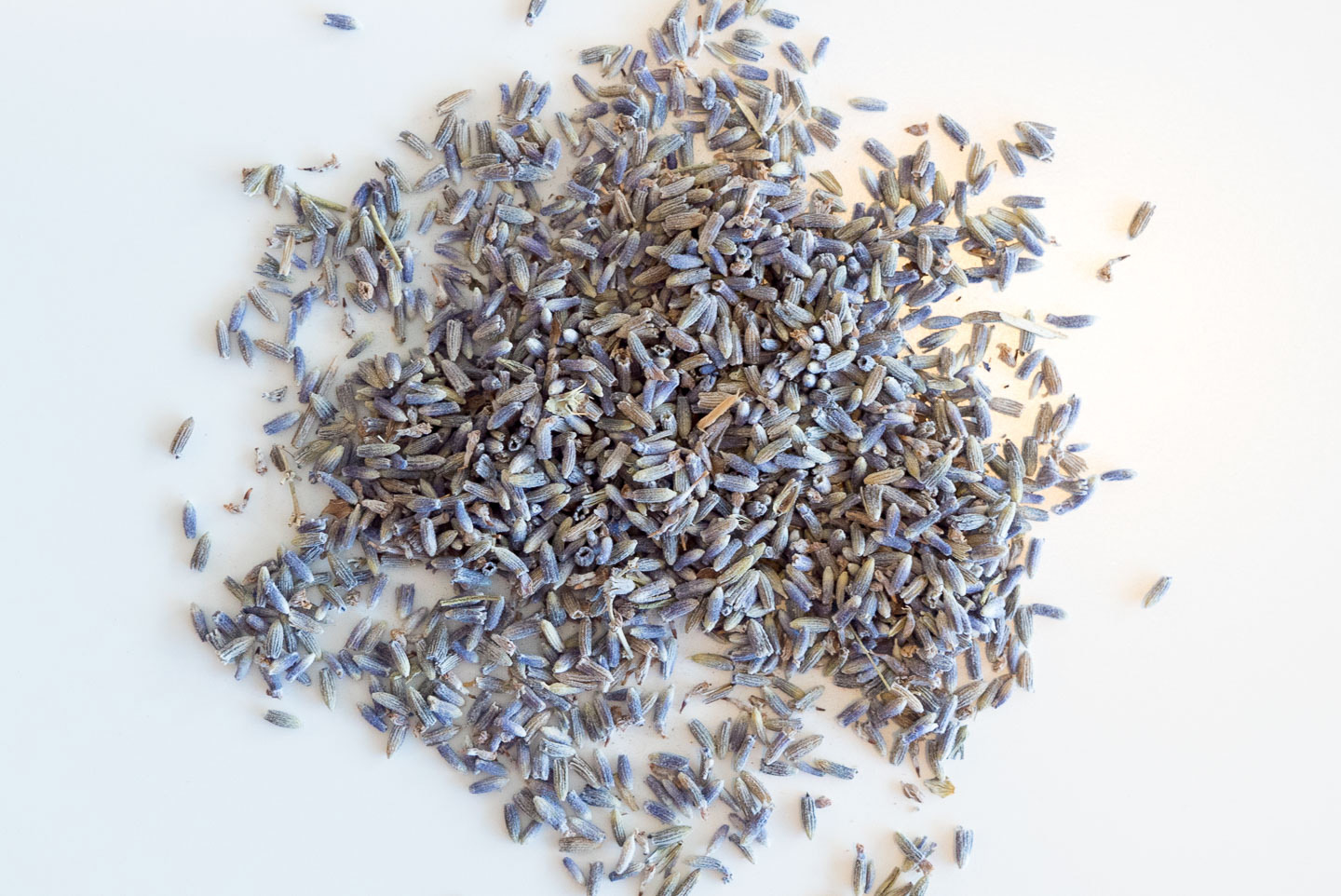 relaxing, calming and soothing for the mind
anti-bacterial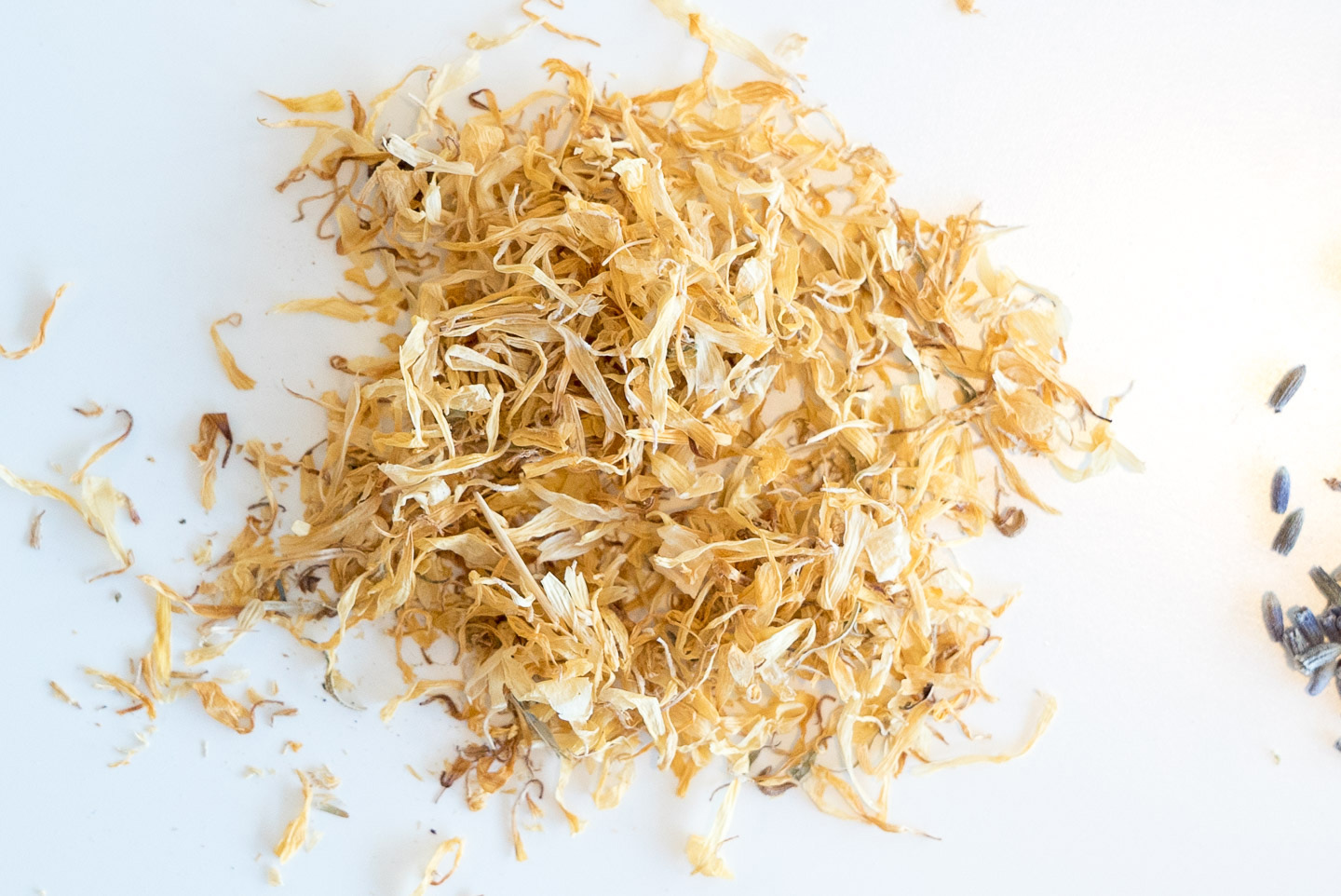 anti-fungal
anti-inflammatory
great for soothing skin irritations and sensitivities
great for babies (especially helpful for diaper rash)
don't use if you have a ragweed allergy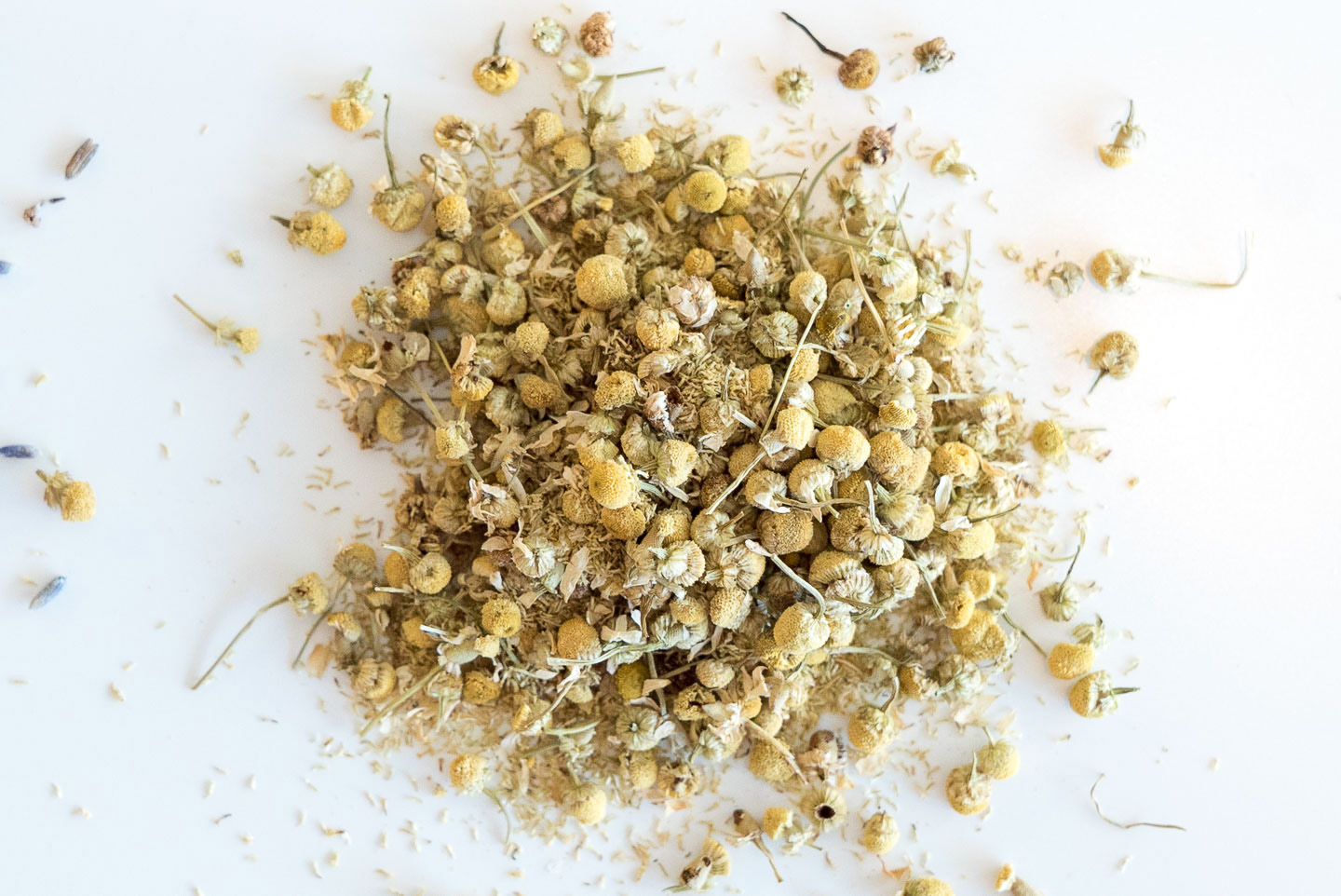 similar to calendula
anti-inflammatory
skin soothing
calms and relaxes mind
avoid if you have a ragweed allergy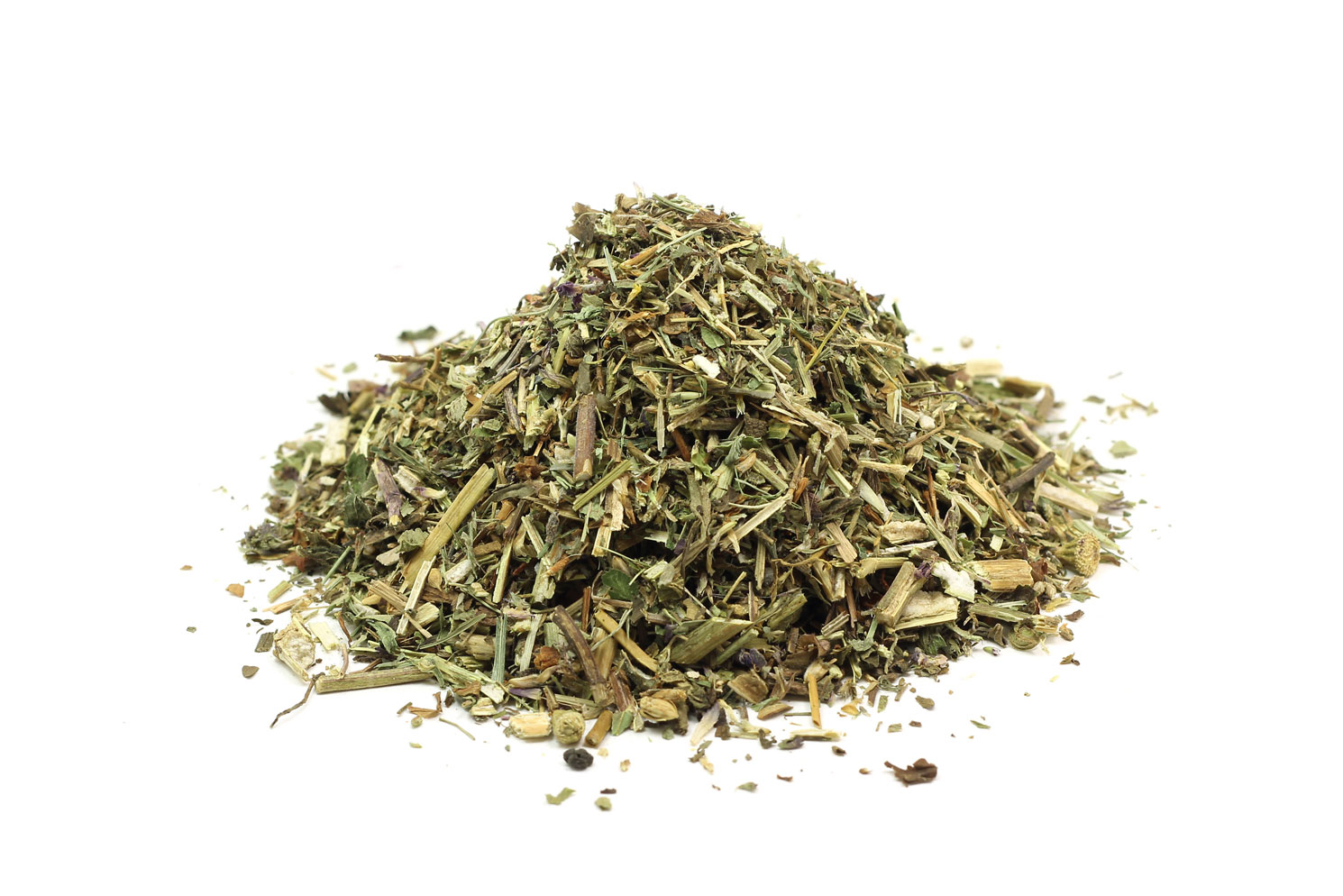 traditionally used to soothe stress and anxiety
calming, sedative effect
soothes nervous system
anti-viral
great for bug bites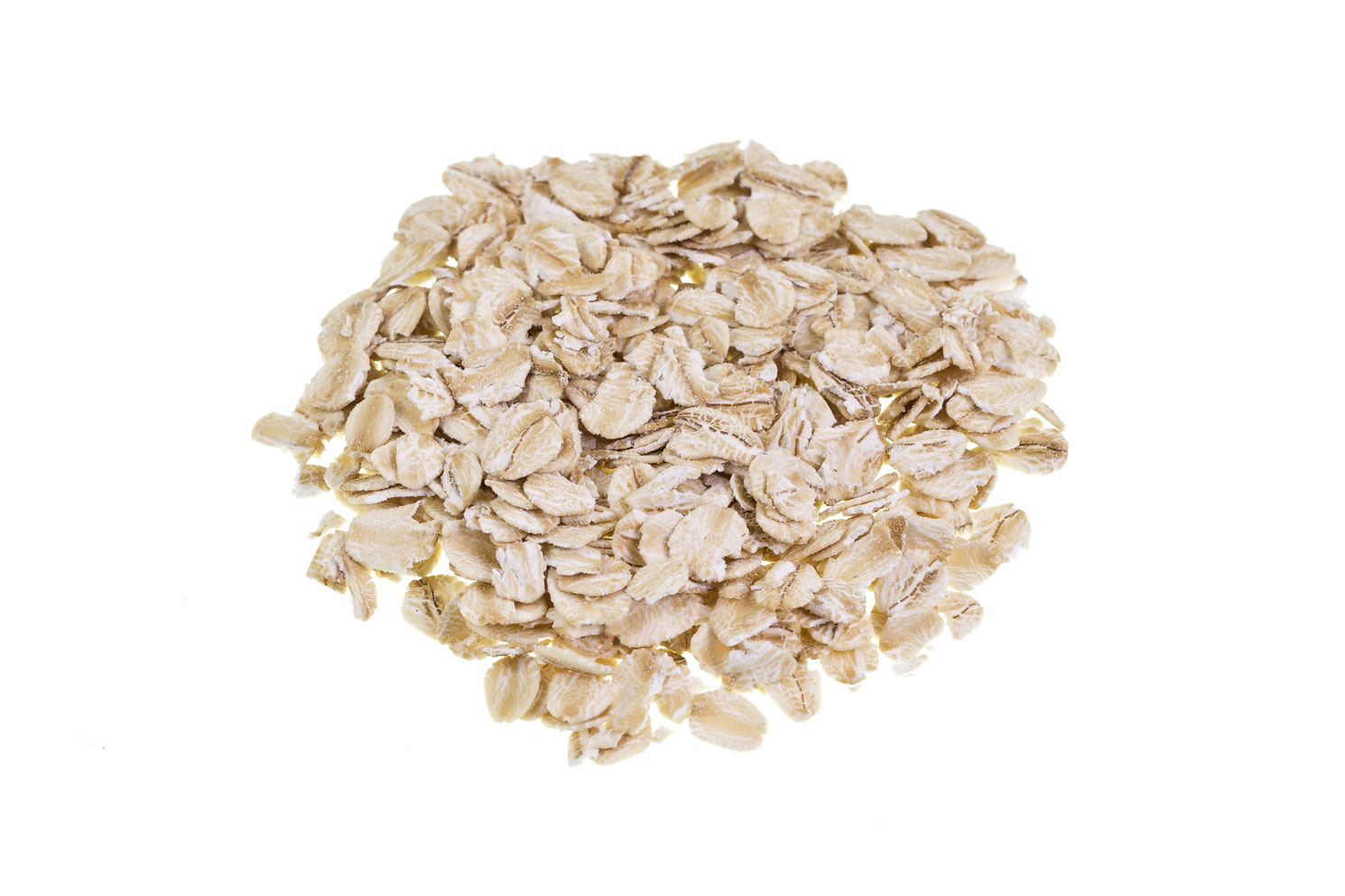 can grind oats in a coffee grinder or food processor for a finer texture (but not too fine, or it won't infuse properly)
really soothing for the skin
emollient, to help keep skin soft
Hopefully, these are enough reasons to convince you to schedule a little self-care time. Happy soaking!
What's your favourite way to destress and unwind? Share it with me in the comments below!