I'm absolutely joyous to announce that we have found the perfect Community Manager, jack-of-all-trades and holistic nutritionist to join our small but mighty team.
Welcome to Joyous Health, Rachel!
We hired Rachel because she's a smart cookie, creative and very enthusiastic. She's also beaming with good vibes and good ideas and when you work in a small office this is extremely important!
I asked her a bunch of questions so you could get to know her a little better. And be sure to check back because she's going to share her recipe for Sweet Potato Veggie Pad Thai in a couple of weeks. Her blog is full of plenty of wonderful ideas for healthy, holistic living.
Here's my little Q&A with Rachel, enjoy
Joy: What is your favourite superfood?
Rachel: The chocolate lover in me is going to say Raw Cacao! There's just something so gratifying about knowing I'm technically eating chocolate and I'm supporting my health at the same time. Raw Cacao is packed with antioxidants (it's said to have over 40 times the antioxidants of blueberries), loaded with magnesium (which my sore CrossFit-y muscles adore) and acts as a natural mood elevator or anti-depressant. There's also so many things you can do with Cacao from using it in your baking, elixirs, hot chocolates, or smoothies!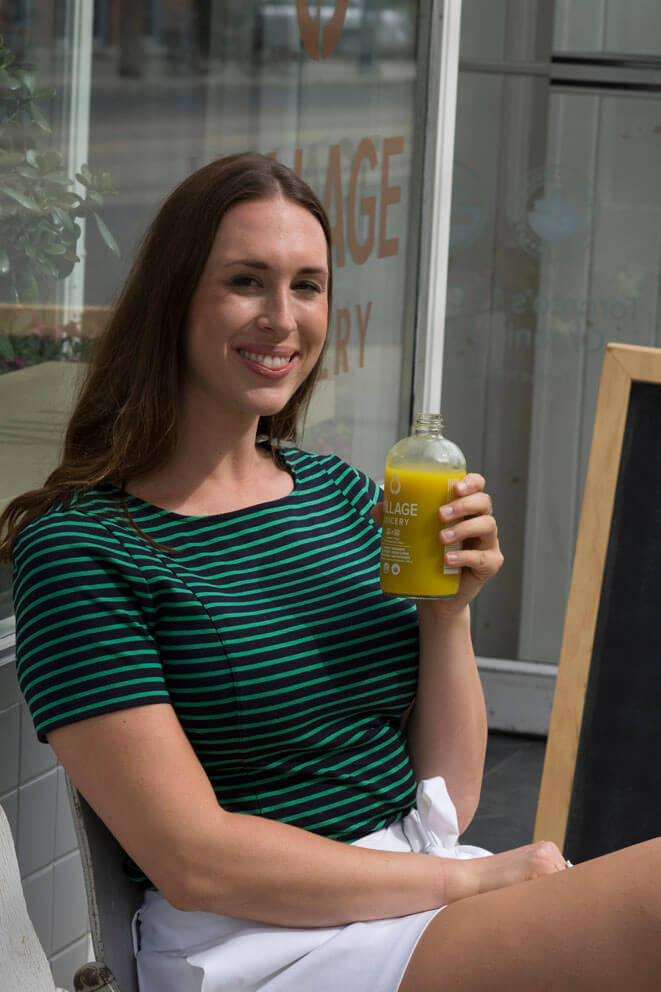 Joy: Why did you decide to study holistic nutrition?
Rachel: I've always had an interest in health – I think it stemmed from a short bout with an eating disorder back when I was 13 – but I was too much of a scaredy-cat at the time to pursue it full on, not knowing what the career outcomes looked like. I went on to work in advertising after where I suffered from far too many panic attacks, anxiety, constant high stress and the numbing effects of the Friday afternoon Tim Horton's donut run. It didn't take me long to realize that this wasn't how I wanted my career to look like for the rest of my life. I heard a great quote once that said "Whatever you do, think about or research in your spare time – go and do that." So I took the plunge and went forth with my studies at The Institute of Holistic Nutrition and now here I am – happy as a clam! I truly couldn't imagine doing anything else!
Joy: What is your favourite way to boost your energy?
Rachel: As a holistic nutritionist, you start to program your life to optimize how you can have the utmost energy, the best sleep and the greatest poops. To boost my energy on the daily, I start my day with a CrossFit workout (which I say is better than anything coffee could ever do) and I really tune into my diet. I know that too many grains at lunch will make me sleepy in the afternoon, or not having enough fats and protein in the morning will lead to an energy lull mid-morning. But to boost my energy on a whim, I do these things called spinal rolls. They were my go-to during my advertising days. I would go into a bathroom stall, start standing with my feet hip width apart, and start rolling my head down starting from the top of the vertebrae, all the way to the bottom until my body was folded in half with my arms hanging lip (sometimes holding them up so I'm not cleaning the bathroom floor with them). I'd hang out there for about 20 seconds then roll back on up. Hello, head rush and mind blowing energy!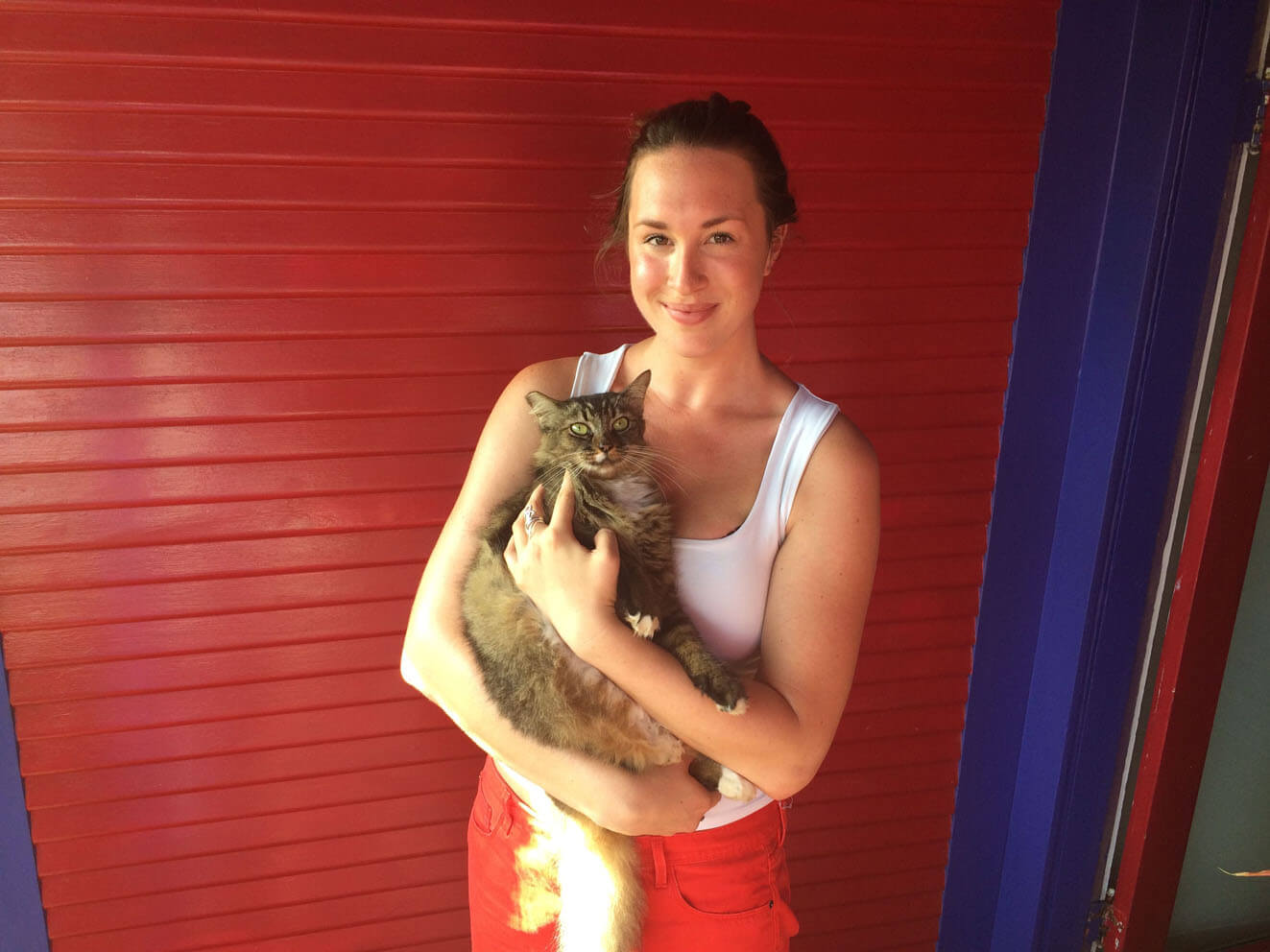 Joy: How do you de-stress?
Rachel: Breathing has been a life saver when it comes to de-stressing. It's crazy how it can instantly calm your mind. I'll step away from whatever I'm doing, close my eyes and take a deep breath in for five seconds and a deep breath out for another five seconds and repeat that five times. Other ways I like to de-stress are by sipping an adaptogenic tea, strumming my guitar (which I keep by my desk), doing a 10 minute meditation (the Headspace app is great!) or snuggling with my cat Franka if he's within reach (I'm OBSESSED!).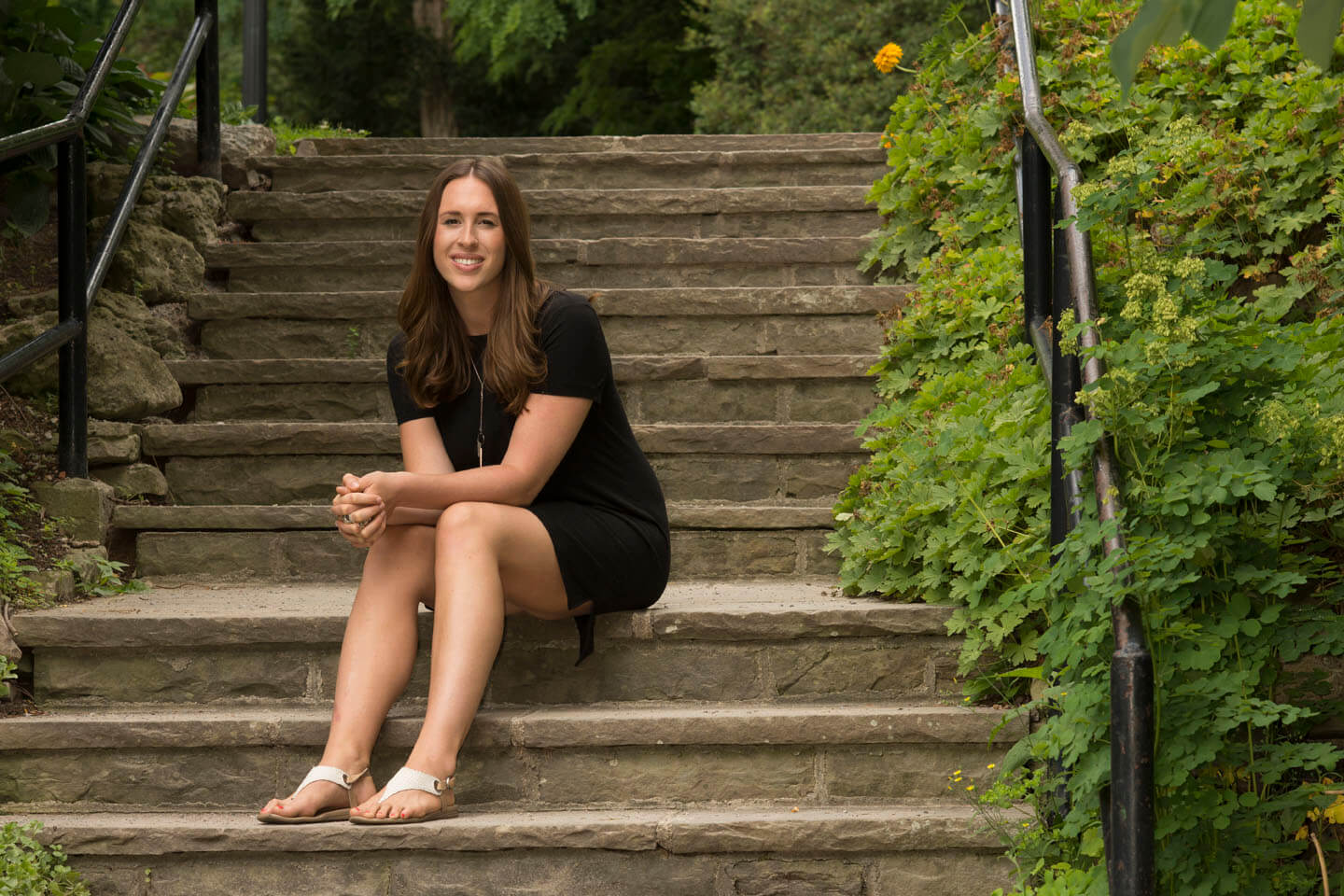 Joy: What are you most excited about working at JH?
Rachel: Enhancing my skills as a relationship mediator (joking!), doing different tasks day in and day out, thinking up new ideas and being able to test and launch them in the same day, having the opportunity to wear multiple hats, optimizing both of my skills as a Social Media Manager and a Holistic Nutritionist, being able to laugh and work alongside inspiring and brilliant people, getting mid-day snuggles from our JH employee-in-training, Vienna (that is, if she ever decides I'm not a scary monster of a human), crunching down on all of the yummy Genuine Health Fermented Vegan Protein Bars and sipping on even yummier Joyous Detox tea (take that 20 year old coffee/mud making machine!). In other words, there's really nothing that doesn't excite me about working at JH!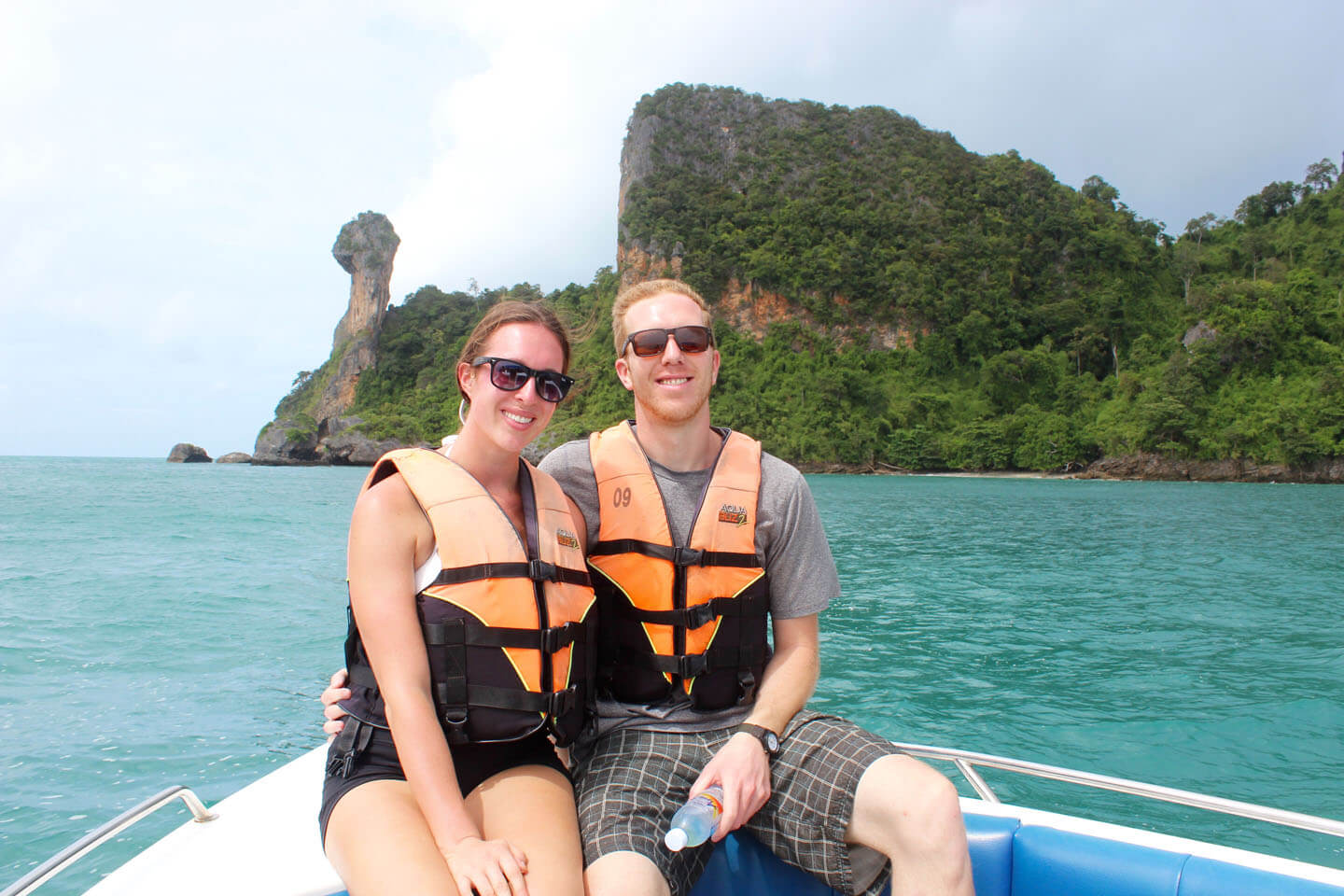 Joy: What do you like to do for fun?
Rachel: I love to get messy in the kitchen whether it's creating new recipes or following the brilliance of other people's – I'm having a blast making my way through the recipes in Joyous Detox right now! On weekends you can usually find me riding the streetcar to a new place in the city, walking around and trying out some local healthy eats! If not that, I'm hanging with my love bug, my fam jam (especially my twin sister!), socializing with pals or up at our family cottage straight chillaxing!
Rachel: Chocolate – definitely chocolate. But with all of it's antioxidants, magnesium and healthy fats, can we really call it a vice? If not chocolate, it's Bonterrra 's Organic Cabernet Sauvignon. It doesn't happen often, but when it does, man it's good!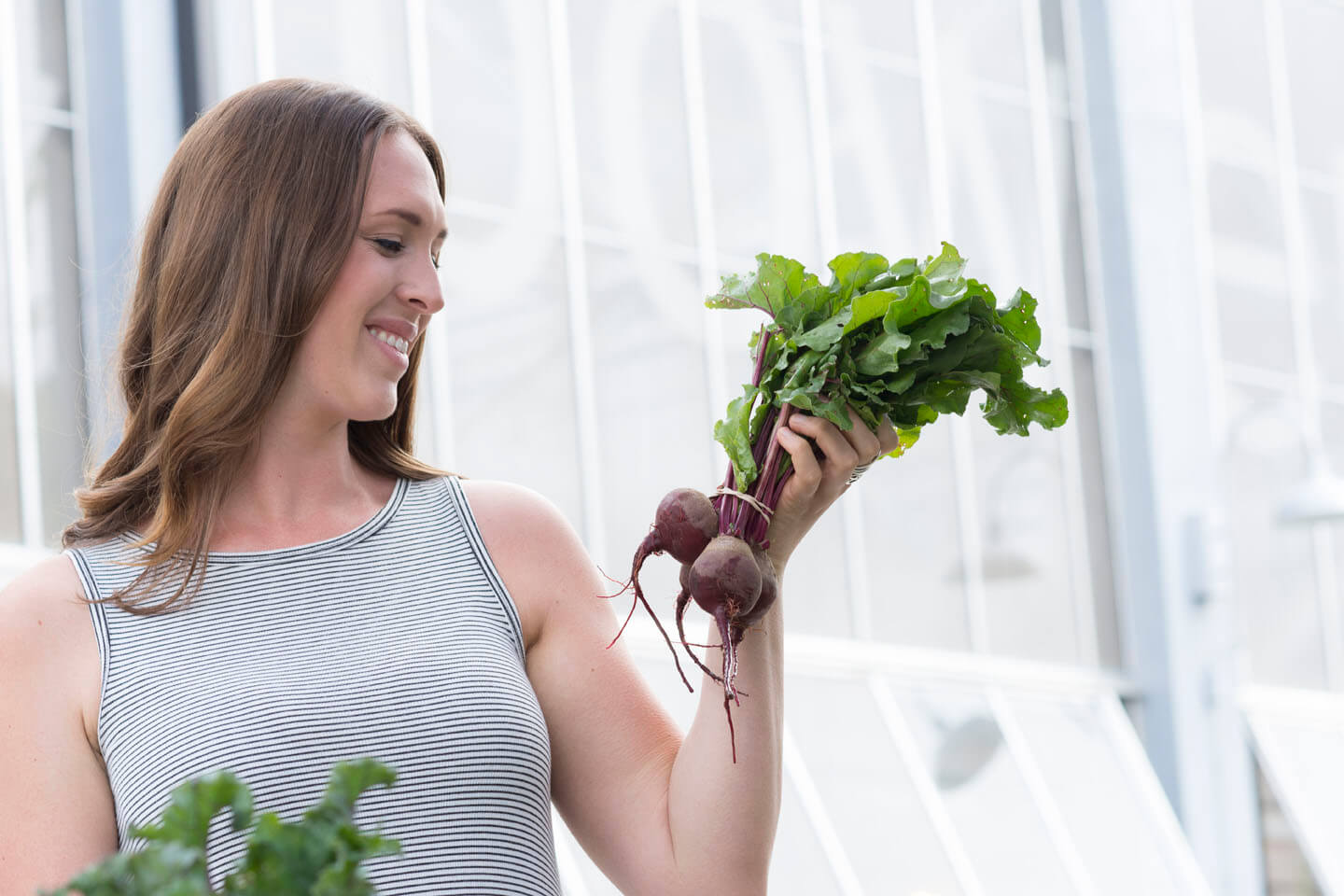 Joy: Any health hacks up your sleeve you want to share with the Joyous readers?
Rachel: Just eat real whole foods – plain and simple! ? It took me a long time to figure that one out (honestly!) but once I did, my body was finally getting the nutrients it needed and things like cravings, bloating or my urge to overeat went away.
I also discovered how delicious whole food-based versions of my favourite foods can be. In fact, stay tuned for my Sweet Potato Veggie Pad Thai recipe that will be coming to the blog in a couple of weeks! That, and drinking a butt load of water everyday (yes, a butt load!). I'm a Holistic Nutritionist at a natural health clinic part-time and the Naturopath and I always joke about how at least 50% of cases can be resolved simply by drinking more water. Grab a lemon wedge or your favourite fruit, plop it in there and get sipping!