It's not easy for me to share this because it's deeply personal and something I was planning on keeping private, like I did the first time it happened in 2014. But what happened to my body is extremely common, yet uncommon to talk about publicly.
I changed my mind in sharing this story because if you've been through the same thing or perhaps you're in the process of it, I hope my story gives you some comfort in knowing, I've been there too. I guess writing this was a bit therapeutic too, but in all honesty, I really had to push myself to publish it and even after revising it 30 times I'm still not sure how I feel about sharing this... but here goes :)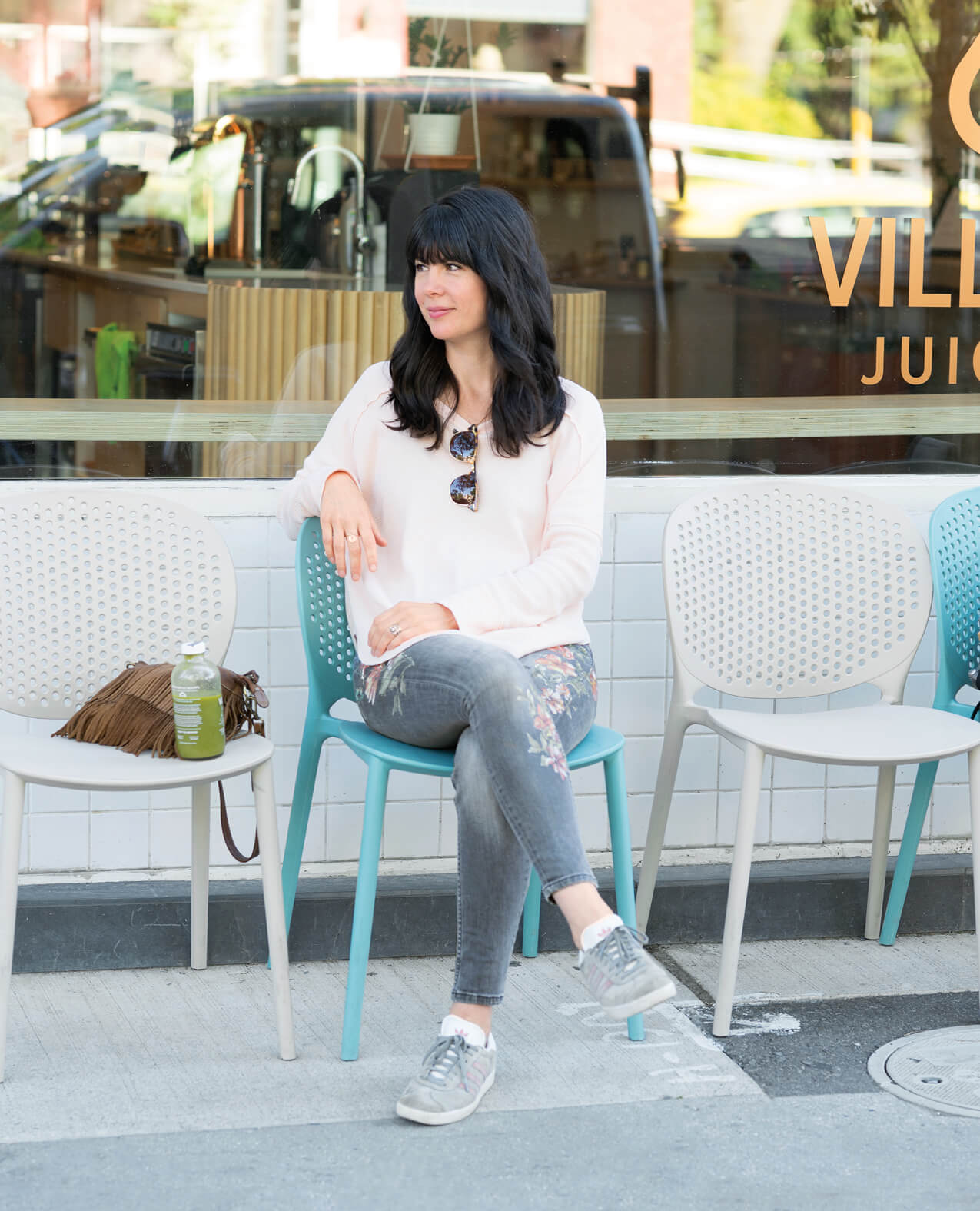 Women need to talk about these situations (miscarriage). When we don't, it's a very lonely place because you feel like you're the only one feeling these feelings and going through it all.
We also need to talk about it because no matter how far along you are in your pregnancy, it's pretty traumatic, emotionally. I feel like it's hard for people to understand miscarriage unless you've personally had one and I think that has a lot to do with the fact that not enough of us talk about it.
It makes a world of difference when you know just how many women have been through a miscarriage. In fact, 75% of fertilized eggs do not go on to result in a full-term pregnancy and up to 80% of miscarriages happen in the first trimester. Not to be a downer here, but that's just the reality.
Walker and I were not actually "planning" to have a second child as you might know if you've asked me about it. We've always been happy about having one child (our sweet Vienna), but that of course does not lessen the blow when things go sideways.
Completely to our surprise, in late winter/early spring it happened. I was in disbelief so much so that when my period was a week late I took a pregnancy test just to confirm I wasn't pregnant and then decide on my next course of action assuming I would need to do something to balance my hormones because my period was late.
Well, it was positive for pregnancy and I nearly fainted in shock. That shocked then turned into, oh f*$#, what are we gonna do! Not long after, that panic tuned into "we got this". I was feeling more and more excited and exhausted with each passing day. Walker was in full planning mode for our future, as he usually is. He was in let's "figure this shit out" mode, looking up homes on MLS with more than two bedrooms, checking our finances -- you know, the stuff you gotta figure out when you haven't already got it all figured out because you hadn't planned for it.
My story may not be the typical miscarriage story because I had what's called a "missed miscarriage". Meaning, the fetus failed to develop at a certain point and then I had to wait for my body to miscarry. It didn't happen all at once. This feeling is not new to me. This is my second miscarriage. I had one very early on before Vienna was born. However, that miscarriage was different because it happened super quick and even though we were "trying" it just somehow felt less painful (emotionally).
I had an early ultrasound at 8+ weeks and was told I must have my date wrong because there was no heartbeat or it's just too faint to pick up. My period is pretty regular so I knew my date was bang-on. I was 8+ weeks. I felt kinda defeated, I felt like something was wrong but I focused on staying positive knowing that for the past 8 weeks I had zero symptoms to indicate anything was wrong. It is also extremely common not to find a heartbeat in the early weeks. I waited 2 weeks before having another ultrasound, at 10 weeks.
As I lay on the table waiting for my 10-week ultrasound results, my heart was pounding and I was thinking "please oh please, let her be okay". I was trying so hard to read every expression on the ultrasound technician's face, hoping she'd turn to me and say "do you want to see your baby's heart beat?" She didn't say that. She told me that she'd have to talk to the radiologist about what she's seeing. She was gone for about 15 minutes (although it felt like an eternity) and when she returned she told me that my midwife would get in touch with me.
She gave me a very motherly warm pat on the back as I was leaving and I felt this deep well of sadness come over my body. I knew.
My midwife called me later on to let me know that I had a "missed miscarriage" and I had a couple of options. I could continue to wait it out and let my body miscarry naturally, that was option one. Option two was that I could go to the hospital to get a medication to hurry up the process to thin my cervix (potentially making the process more painful) or three, have a D and C (a surgical procedure at the hospital), which she was not recommending.
I chose option one. I decided that I would wait and let my body do what it needed to do. I had started having a teeny bit of brown discharge two days before my 10 week ultrasound so I figured the process was starting.
Those days waiting for it to happen were quite emotional and exhausting. They also felt lonely despite knowing I had people I could talk to. I just kept myself really busy and it was a busy time so that wasn't hard to do.
I felt a mixed bag of emotions. The biggest emotion I felt was a sense of emptiness and well, deadness. I felt like my body was an empty vessel in the spiritual sense but I still felt the weight and the heaviness of what was still in my body.
I felt guilty and frustrated and well to be frank, kinda pissed off wondering why this happened to me.
Was it the 24 hour fever I had when I came back from work travel in BC, was it the intense schedule I've had the passed few months, was it the fact I wasn't taking a prenatal vitamin because I wasn't even trying to get pregnant? The "what ifs" could go on forever and you know what? They are useless. They just made me feel guilty and ashamed my body was not capable of carrying a child.
At around 11 weeks, after a full day exhibiting at a show selling our joyous natural body care products, I came home, sat on the couch and within twenty minutes felt like I'd passed a massive glob of something. I went to the washroom, very carefully pulled down my pants and literally saw a fetus there. It had eyes and a head and a spinal cord. I looked at it in disbelief and I sobbed. I felt like I literally just birthed a very small, little beautiful human. I couldn't flush it down the toilet. That just felt so wrong.
We wrapped it up and buried it in the forest the next day with a heart necklace I had with "mama" engraved on it.
Even though it was very devastating at the time I saw her, I felt a sense of peace seeing the amniotic sac and fetus with my own eyes. My miscarriage was not painful (not any more uncomfortable than a period), it was peaceful. It was goodbye. The soul of that human had left my body before it came out in the physical form.
The placenta came out and a lot of other "stuff". I will save you the details.
We never told Vienna I was pregnant because I wanted to wait three months, I was almost there, but not quite. However, when I was 3 weeks pregnant, before I even knew I was pregnant, Vienna kept saying to me that she had a baby sister and would point at my belly. We thought it was funny and assumed one of the parents at her daycare must be pregnant. And one of her teachers even told me Vienna was telling other kids she had a baby sister. Just goes to show you how intuitive children are, we need to give them more credit, don't we?!
The crazy thing about this whole scenario is that those 11 weeks that was pregnant felt like a time warp. When I was in the thick of it, it felt like every minute ticked by at a snail's pace. Even looking back, it feels like it was much longer than two months. It's weird how time is relative to your situation.
I don't want 2018 to be defined by this for me and the emotions that came along with it so I'm doing my very best to just let the feelings come. I don't fight them. If I feel like crying, I cry. If I need to talk, we (Walker and I) talk. But I'm not letting the feelings linger with me, if that makes sense. It's been quite a few months since it all happened and I'm in a good place about it.
I've moved on now because there's no sense for me to dwell on things I cannot change. The feelings of guilt were more regular the weeks following, wondering what did I do wrong? I always research everything to a point of exhaustion and I really don't have answers on this. When I do feel sad, I simply remind myself...
I have so much to be grateful for. I have everything I want and need.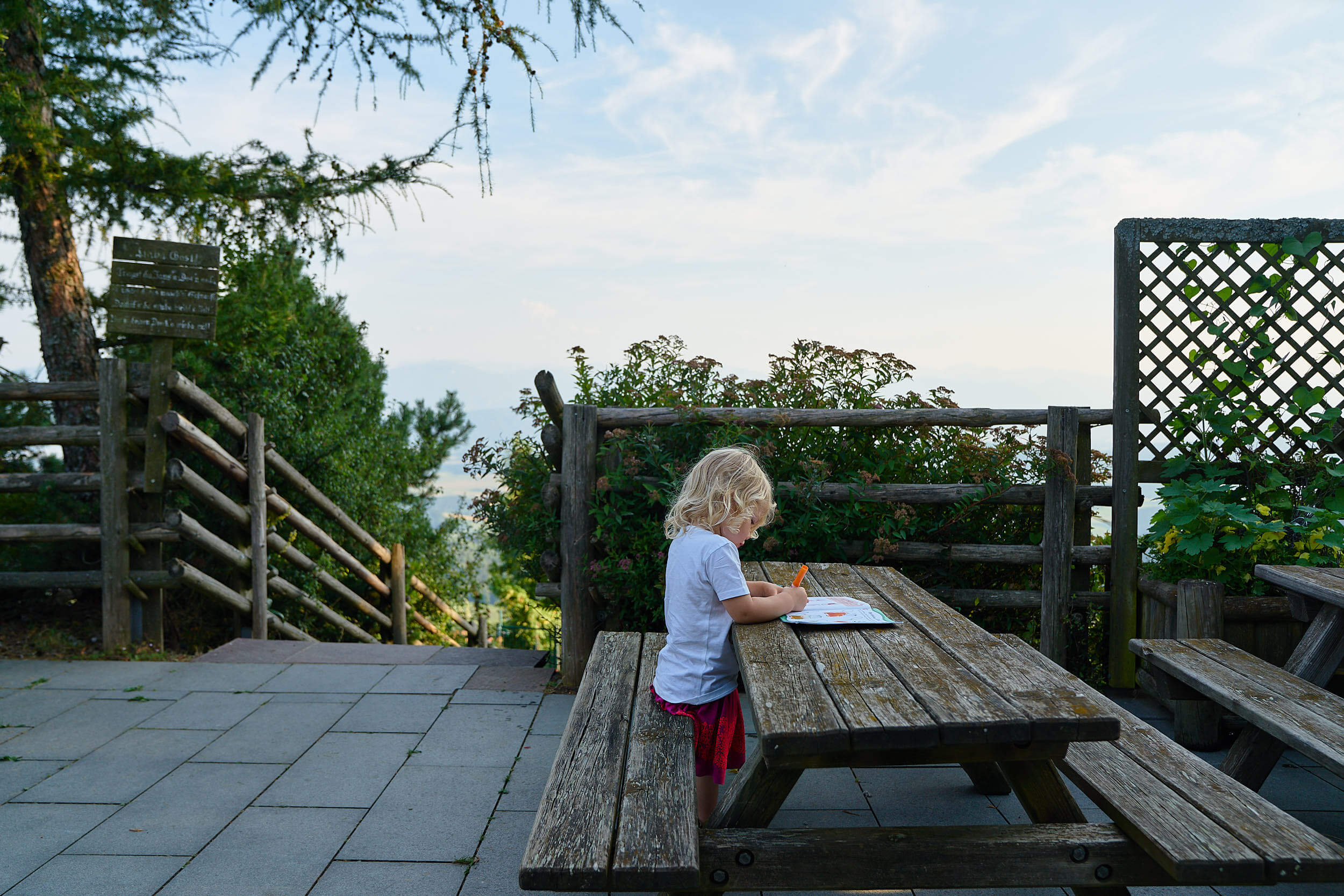 And as cliche as it is, life goes on :)
Thank you for taking the time to read this. Thank you to my family, close friends, and last but most of all thank you to rock, my hubs, Walker, for all your love and support, always.
If you're going through something similar, I'm sending you a big, warm, joyous virtual hug. Do you feel it?
And if you've never been through something like this, I hope it never happens to you. If I may give one piece of advice, please don't ask well meaning questions to other women like "when are you having a child" or "when are you having your second or third child". You don't know what other women are going through and it can just pour salt on an open wound.
Please do share your experience below, it will help other women going through the same thing.
Joy