Right now I'm hanging out in Salzberg, Austria writing from my hotel room after roaming around in the hot sun all day visiting a castle, cathedral and of course, Mozart's home! To rejuvenate before dinner I'm drinking some water (no coconut water here) and snacking on some medjole dates and almonds I bought at a farmers' market in Klagenfurt yesterday (more on the farmers market below).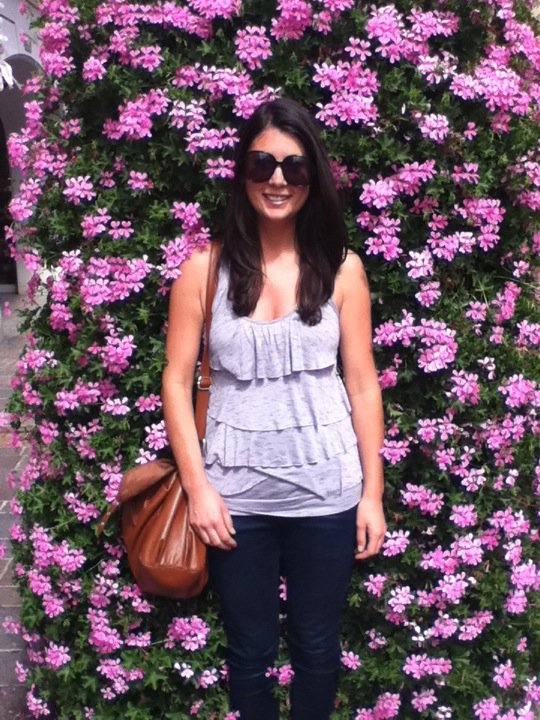 As a nutritionist and healthy foodie, when I go on vacation it doesn't mean that all my healthy eating goes on vacation too. Here are 7 tips to avoid holiday weight gain: http://www.joyoushealth.ca/2010/05/31/7-tips-to-avoid-summer-holiday-weight-gain/ In fact, you can check out my article in Sweat Equity magazine on healthy traveling snacks to keep your energized and joyous!
I've been enjoying all the local food. Yes there's been a lot of meat, but I've had the fortunate opportunity of eating trout straight from a river and filleting it myself with a lovely side of my fave leafy green - arugula, tried a lamb chili from the local lamb farmer at a yearly festival complete with an authentic and traditional Austrian folk music band – what a treat!! And of course, eating delicious breads with raisins, figs and nuts - also known as "stick to your ribs" kind of bread.
The photo below is from one of the most picturesque places my joyous eyes have ever seen – Worthersee, Austria. But more important than visually appealing, this place is SO energetically rejuvenating because of the trees, mountains, lake and fresh air. Even if you can't get away to a far away land for some fresh air, you can usually drive an hour or two to nature. Nature is so good for your health, just as important as eating well.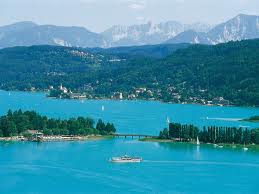 Before I go back to vacationing here in the breathtaking and historic Salzberg, I wanted to share my photos from my farmers market visit in Klagenfurt, Austria.
As you might know, I've written several columns for Tonic Magazine on farmers markets that I review all over the city of Toronto, so visiting a market in Europe was very exciting! Here are some photos of my finds at the market.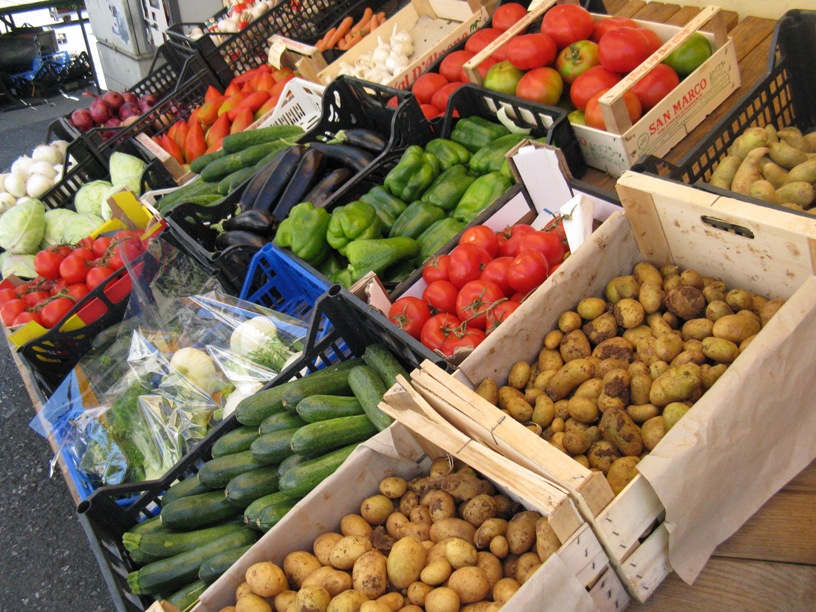 Apricots are local and in season. You can't get dried organic (typical brown colour sans the sulphites) so I stuck to these. They have amazing phytonutrients for your eyes, are immune-enhancing and beautifying because they have nutrients like vitamin A that keep your skin healthy and young.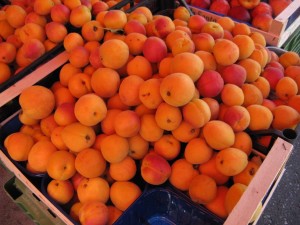 This bin here contained the most plump medjole dates I've ever eaten in my life, which I'm munching on right now!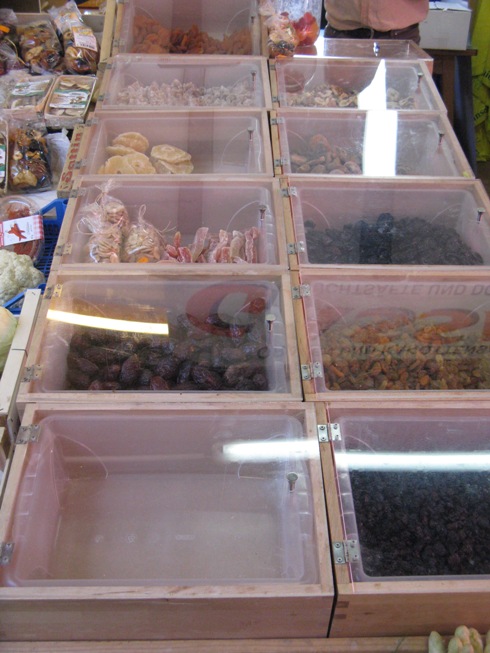 These were something new to me, sundried prunes. An amazing source of fibre which as you know, "gets things moving".
And a twitter following Monika who is from Austria suggested I pick up some pumpkin oil because it's local. Thanks for the tip Monika! So of course that was on my list when I went to the market. This oil is a wonderful source of good fat, antioxidants (just like olive oil) and heart-healthy. I was delighted to find organic pumpkin oil at the market. Here is a photo of all the delicious and health-promoting oils at the market.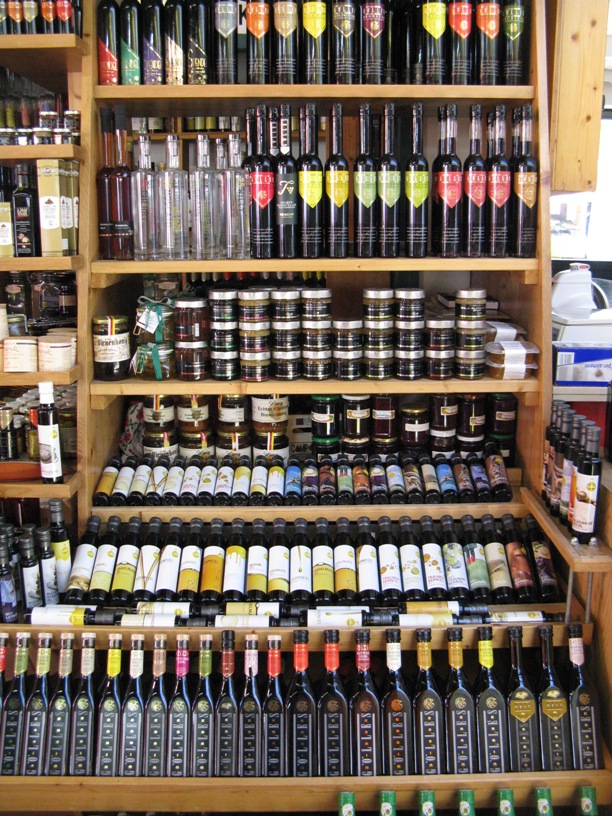 In case you are wondering, this market runs every single day in Klagenfurt, but there are special days like on Saturdays when even more local farmers come in, they also have a special day where mostly all "bio" (what Austrians call "organic") farmers sell their products.
I have so many more wonderful memories I could share, but I will leave you with that.
Oh and in case you are wondering if I've eating goulacsh in an old pub and drank beer, the answer is yes, of course I did!
Next stop is Vienna, Austria and then on to Venice, Italy next week where my handsome travelling companion and I are staying at an apartment and cooking all our own food. I will have tons of photos of those adventures.
Organic chocolate is really not hard to find, thank goodness! And the local honey here is absolutely delicious. I've already bought a few bottles to take home with me.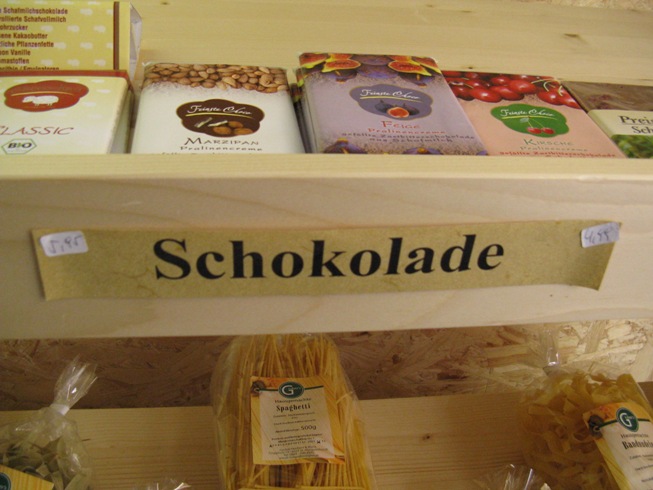 And of course all things pickled and fermented are uber popular in Austria. I've been enjoying fresh sauerkraut, as it's excellent for digestion and liver health.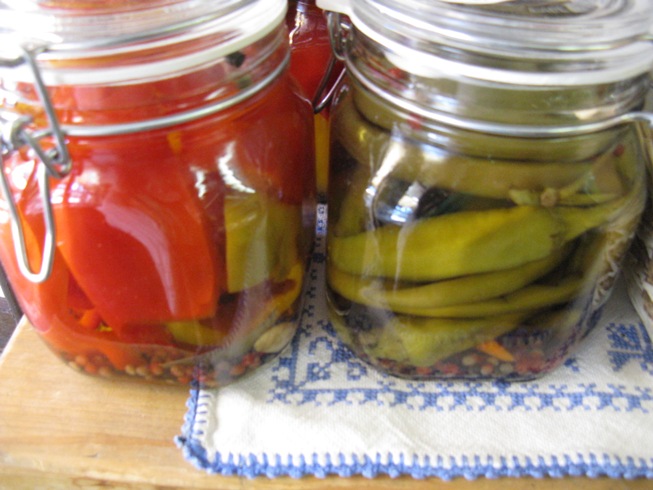 If you don't yet follow me on twitter, then I don't want you to miss out on some articles that you might benefit from that I've written:
Top reasons to go gluten-free, tips and recipes
5 reasons to ditch the sugar habit