Dear Joyous Readers,
I'm not a coffee drinker, but I'm also not entirely against coffee as you might already know if you watched this video. I am most definitely a tea lover. I keep my office and home fully stocked with a variety of teas, including my Joyous Detox Tea and Joyous Rejuvenate Tea. Right now I'm loving Pukka, Yogi, Kusmi and I've recently gotten into Steeped Tea too as they have some lovely certified organic blends.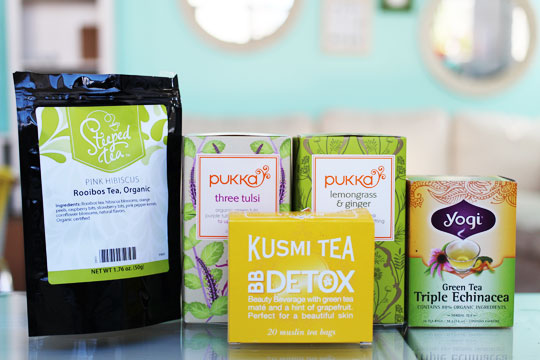 In this video below, I share 5 teas that I'm lovin' right now.
Pukka Lemongrass & Ginger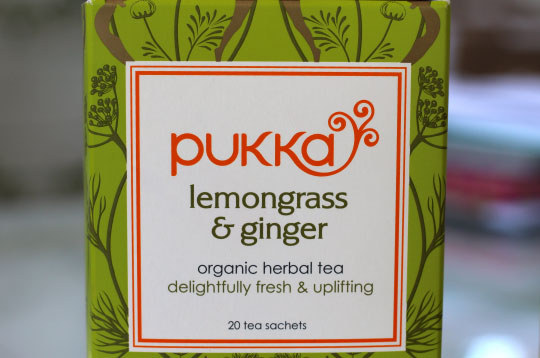 Fresh and uplifting! This is why my favourite time to drink this tea is mid-afternoon. Plus it's tasty!
It is great for digestion (gets things going ), circulation and it is very anti-inflammatory.
100% organically grown. It is 48% lemongrass and 28% ginger root. It also has licorice, lemon verbana leaf and lemongrass extract.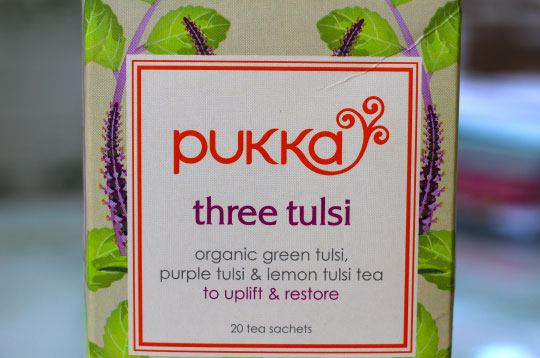 This tea combines green, purple and lemon tulsi. The purpose of this blend is to uplift and restore.
Tulsi has a powerful anti-oxidant component called Eugenol. This compound helps protect the heart by keeping one's blood pressure under control and helping to keep cholesterol levels in check.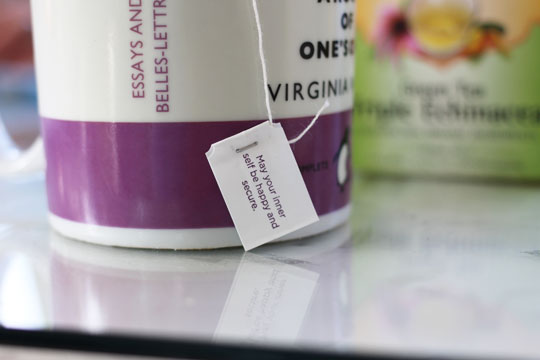 Green tea contains a polyphenol called EGCG. This powerful compound has the ability to neutralize free radicals and may protect cells from the DNA that contributes to the development of cancer. These powerful polyphenols have also been shown to inhibit the growth of tumor cells and even cause cancer cells to die.
Researchers have found green tea to have great immune boosting qualities to help our body's fight off disease.
This blend including three varieties of Echinacea Root support your immune system. Archaeologists have found evidence that Native Americans may have used echinacea for more than 400 years to treat infections and wounds and as a general "cure-all." It also has elderberry, used in European traditional medicine for centuries for its immune-supporting properties and support of the respiratory system. I was drinking this while I was on my book tour out west to boost my immunity and prevent getting sick -- it worked!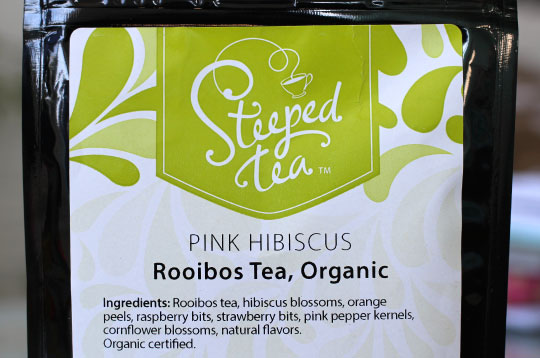 Rooibos, meaning "red bush" is a tea from South Africa with no caffeine.
Very high level of antioxidants such as aspalathin (also anti-mutagenic) and nothofagin. Drinking this tea on a daily basis is a fantastic way to aid your body in the prevention of disease.
Rooibos also contains a number of phenolic compounds, including flavanols, flavones, flavanones, and dihydrochalcon making it incredible for the prevention of cardiovascular disease due to the anti-inflammatory and antioxidant ability of these chemicals.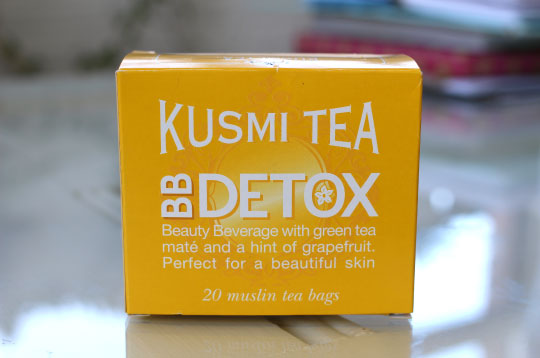 This tea has been around since 1867!
BB stands for Beauty Beverage which makes perfect sense considering it contains green tea.
The polyphenols in green tea offer protection from free radical damage and environmental pollutants which can contribute to premature aging.
Green tea is rich in EGCG, a type of polyphenols which studies have shown to help boost metabolism and aid in weight loss.
This tea also contains dandelion which is one of my favourite herbs for detox. Studies have shown that dandelion contains diuretic (anti-bloat) and liver-detoxifying properties, and promising new research is looking into whether dandelion root has cancer-killing properties as well. A healthy liver will be reflected in beautiful blemish free skin.
Where to buy?
Most of these teas can be found at your local health food store or in the health food section of the grocery store. Failing that, you can always google the tea brand name as most websites will have a store locator. I bought the Pukka teas at Nature's Fare in BC (I wish we had this chain in Ontario!) but I've also seen some of them at my local health food store in Toronto Essence of Life. Yogi teas are at major grocery store chains like Superstore Loblaws. If you don't live in Canada, they can be found online as well. The Kusmi BB Detox tea can be found at the Detox Market in Toronto (or online) and the steeped tea, online.
Happy tea sipping!