I love dry skin brushing, especially in the winter. It is invigorating and helps my skin (which is naturally dry) G-L-O-W.
I've had many clients over the years become a dry-skin-brushing-lover because it's benefits are those you can actually see and feel!
To convince you further, you've gotta read about the manybenefits of dry skin brushing from detoxification to glowing skin ! Here's my latest video on how to use your dry skin brush.
As mentioned in my video, you have lymph nodes all around your body. Here is a visual so you know exactly where they are located on your body when you dry skin brush.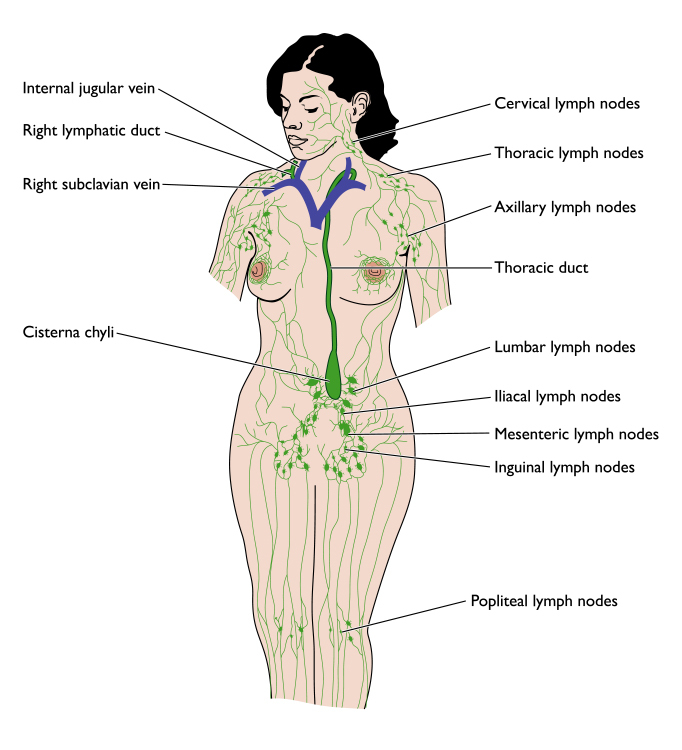 Dry skin brushing is one of the few ways to stimulate flow of the lymph system. Be sure to spend a little more time brushing where your lymph nodes are located. When you dry skin brush your breasts, as you are brushing in a circulation motion go towards the armpit to stimulate lymphatic drainage of your breasts. Learn more here.
As you've probably read in my book loving body scan . Dry skin brushing gives you an opportunity to do it at the same time. Taking time for self-care is a wonderful way to love yourself. When you take time for you, you will find that you are more loving and kind towards others which is like a mirror and will be reflected right back to you!
And lastly, if you are wondering what dry skin brush I use, it's the one in the joyous shop! :) You can get it in our shop or in various health stores.