This one is for you joyous readers! You've been asking me for a homemade BBQ sauce for a while now that is full of flavour and free of fake ingredients. It's finger lickin' good!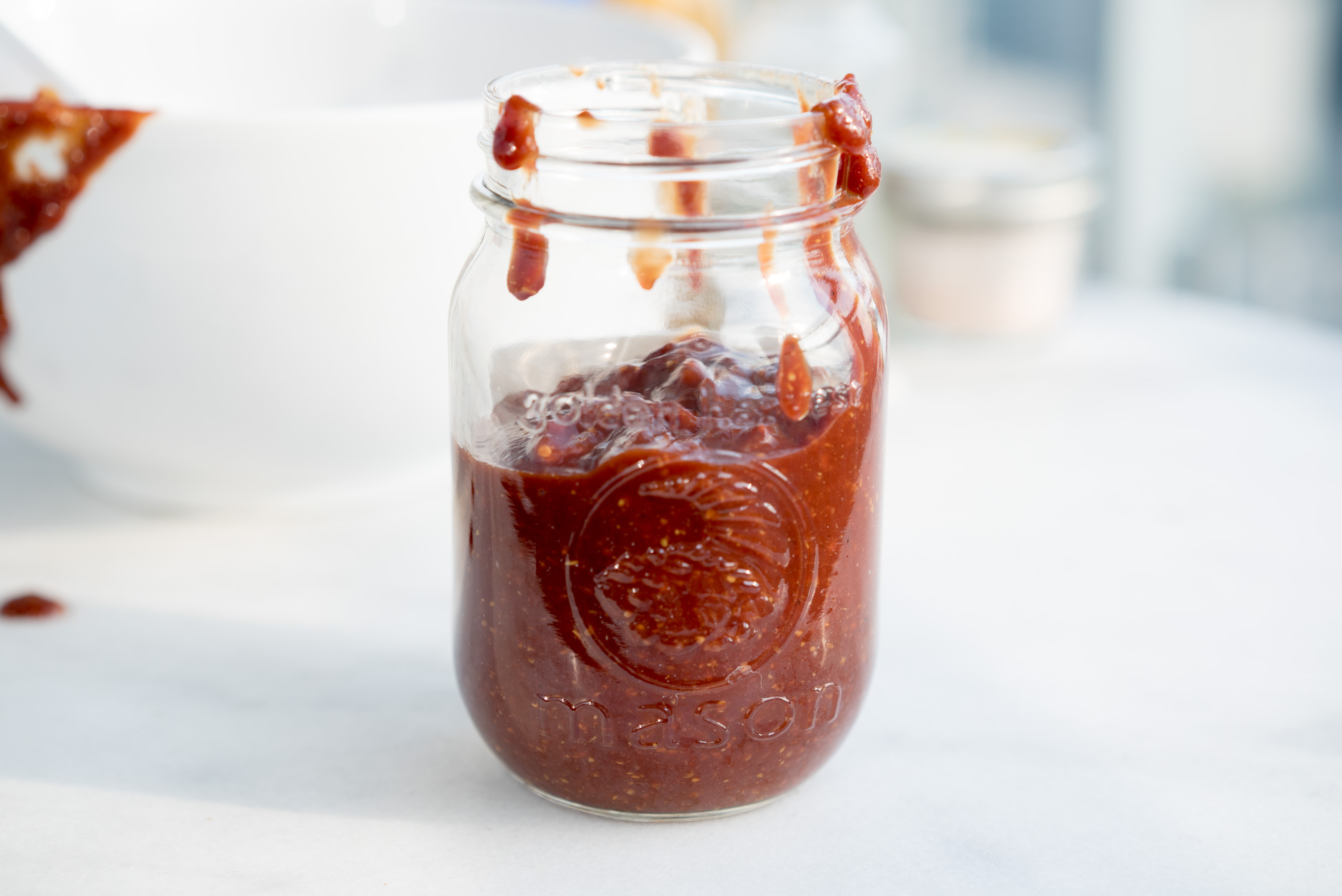 Growing up, I used to put BBQ sauce on just about anything, my favourite use was to dip chicken in it. My mom always used to buy Diana Sauce -- do you remember that brand? Back in the day when I was a teen it was by far the cleanest BBQ sauce at the grocery store. I haven't had a bottle of store-bought BBQ sauce in my fridge in well over a decade, because it's so easy to make yourself. You'll save some dollas and you'll be getting a FAR healthier version than any that Diana can create ;)
This sauce is so easy to make and requires ZERO equipment, no food processor or blender. Just a bowl and whisk or spoon!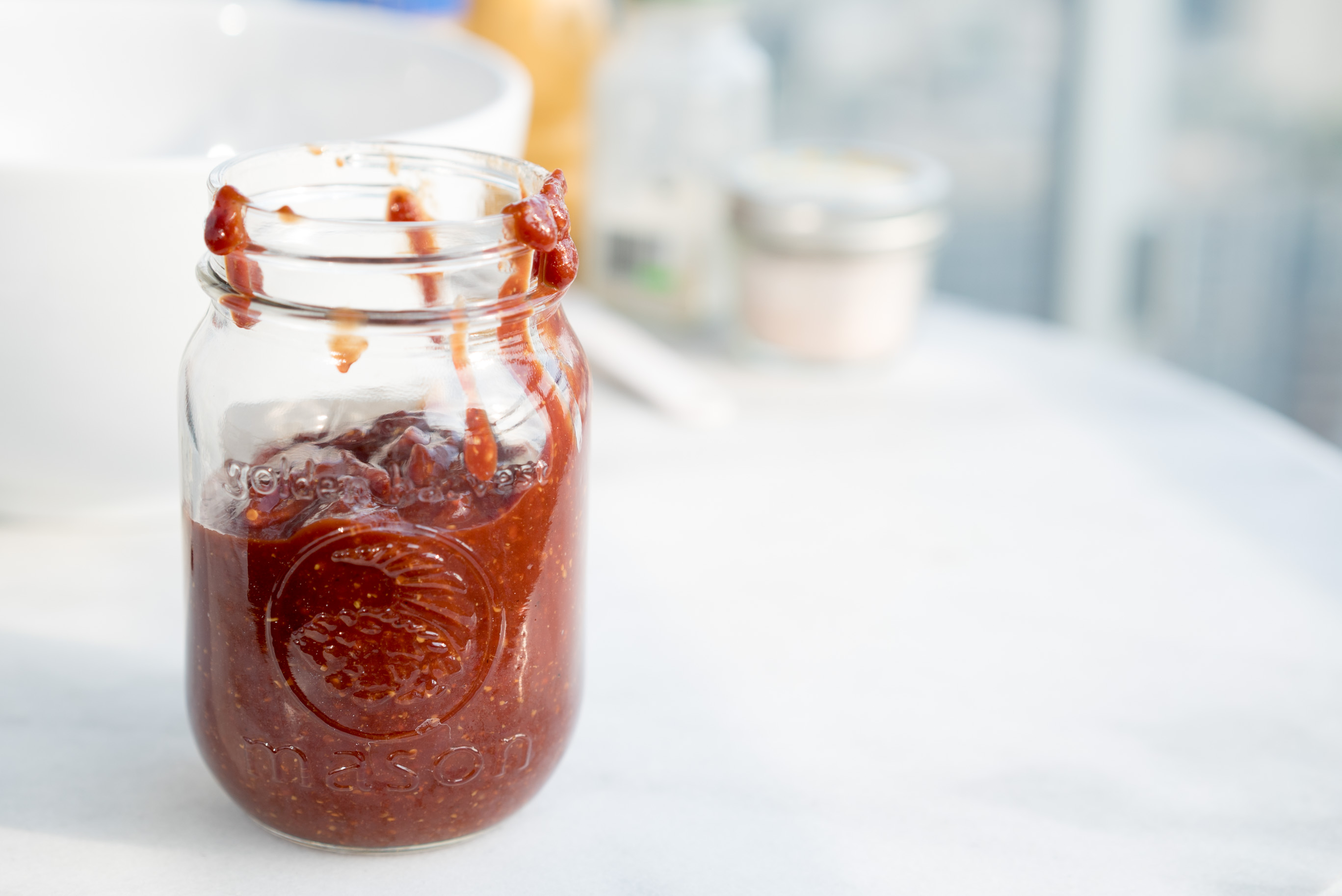 Whether you eat animal foods or not, this sauce makes everyone happy because all the ingredients are vegan and you can use it a variety of ways:
Smother it on grilled tempeh
Enjoy with sliced grilled chicken, like I did
Slather it in a wrap or a sandwich
Use it as a marinade sauce for any meat you BBQ
This is not a spicy sauce, but it is incredibly flavourful and goes well with just about anything. And of course, one of my favourite Canadian Superfoods maple syrup is a main ingredient. If you want it spicy, simply add some cayenne or hot chili peppers finely chopped. I'm not a fan of the smokey flavour so I skipped using mesquite, chipotle powder or smoked chili peppers. This isn't a pregnancy thing, that smokey flavour is just not my thing. But of course you can add those spices if you like because this sauce is a great base. However, I think it tastes SOOOO yummy as is you may not need to add anything else! As you can see, the ingredients are probably all in your kitchen right now -- simple whole, real food.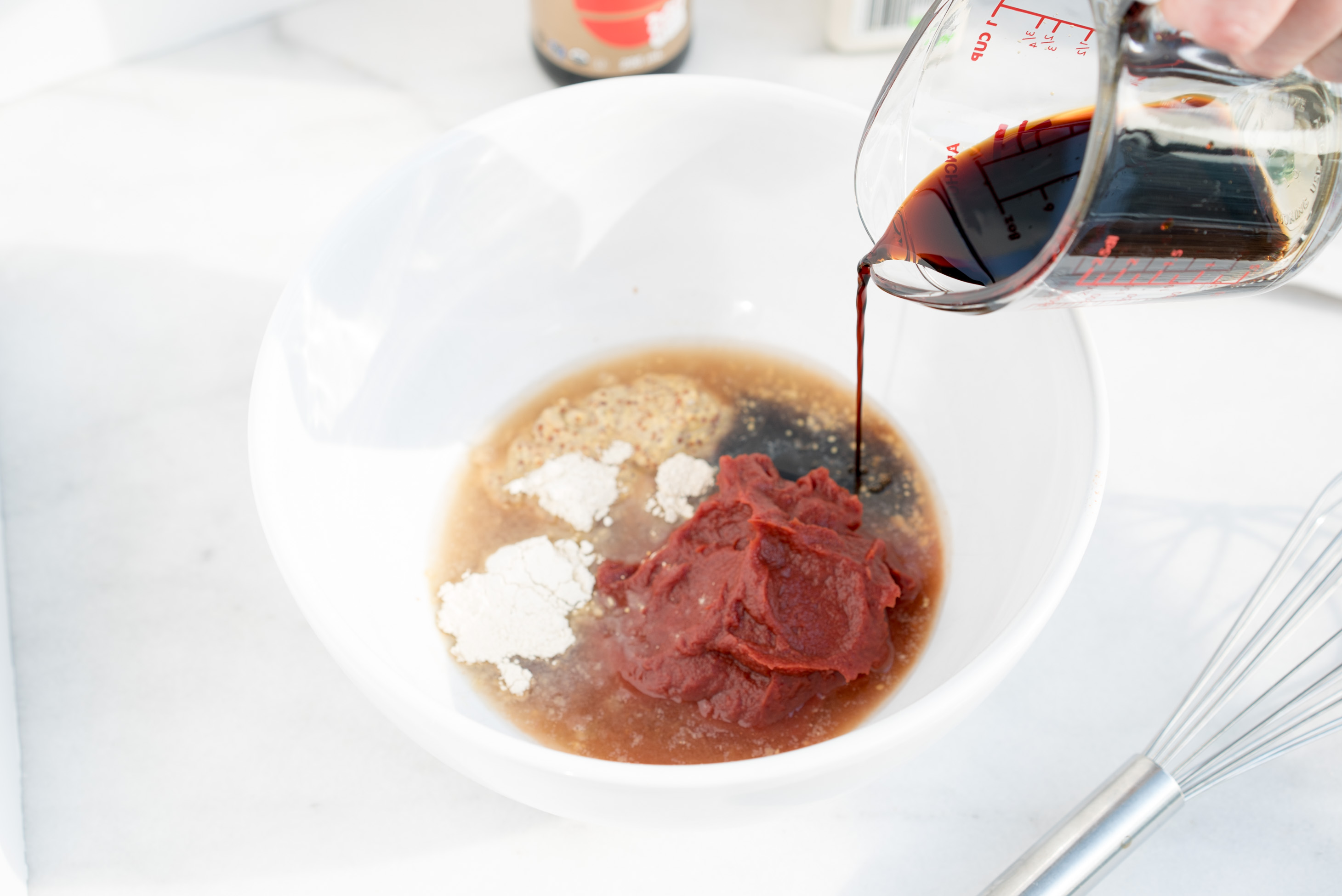 Here's the recipe:
Ingredients
1 small can (5.5oz) tomato paste
3 tbsp Dijon mustard
1/4 cup maple syrup
1/4 cup tamari sauce (this is made from fermented soybeans*)
3 tbsp apple cider vinegar
1.5 tsp garlic powder
1.5 tsp onion powder
1/2 tsp sea salt
Freshly ground pepper
Instructions
Place all ingredients into a large bowl and mix together. Store in an air-tight container for up to 7-10 days.
---
Notes
It makes about a cup and a half, so this is a good amount if you plan on using it a couple of times.

*You can purchase tamari at a health food store or in the health food section of the grocery store. I prefer certified organic because soybeans are highly sprayed with pesticides.

It is also possible to purchase "gluten-free" tamari.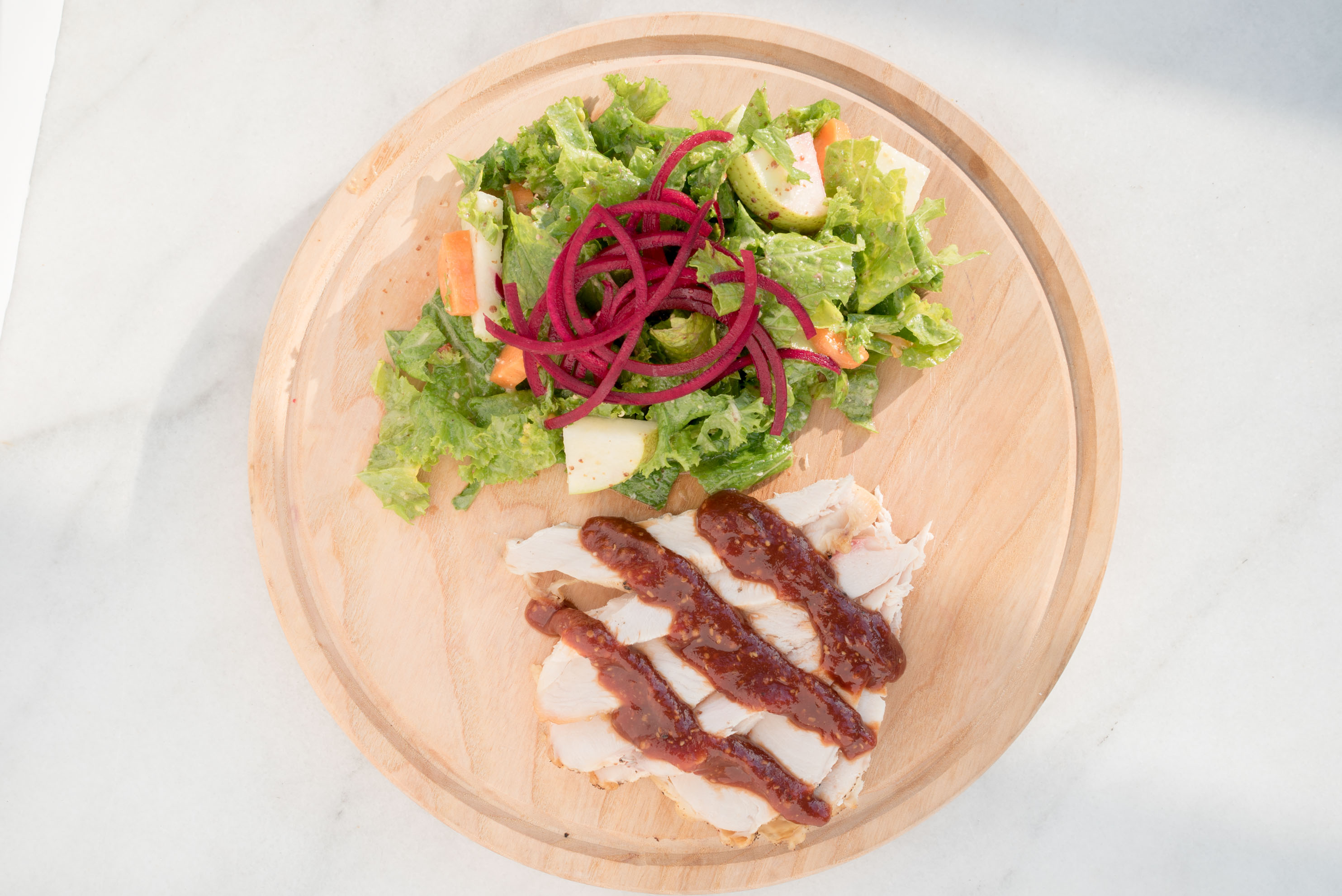 What's your favourite way to enjoy BBQ sauce? Feel free to share your BBQ sauce recipes below, I'm always on the lookout for new ones.
Happy BBQ Season! Joy