I was hanging out with the lovely Shelby of The Honest Leaf this week in the Joyous HQ. We made some refreshingly delicious tea and berry popsicles with the "joyous" tea blend and the "nourish" tea blend from the joyous shop using seasonal berries.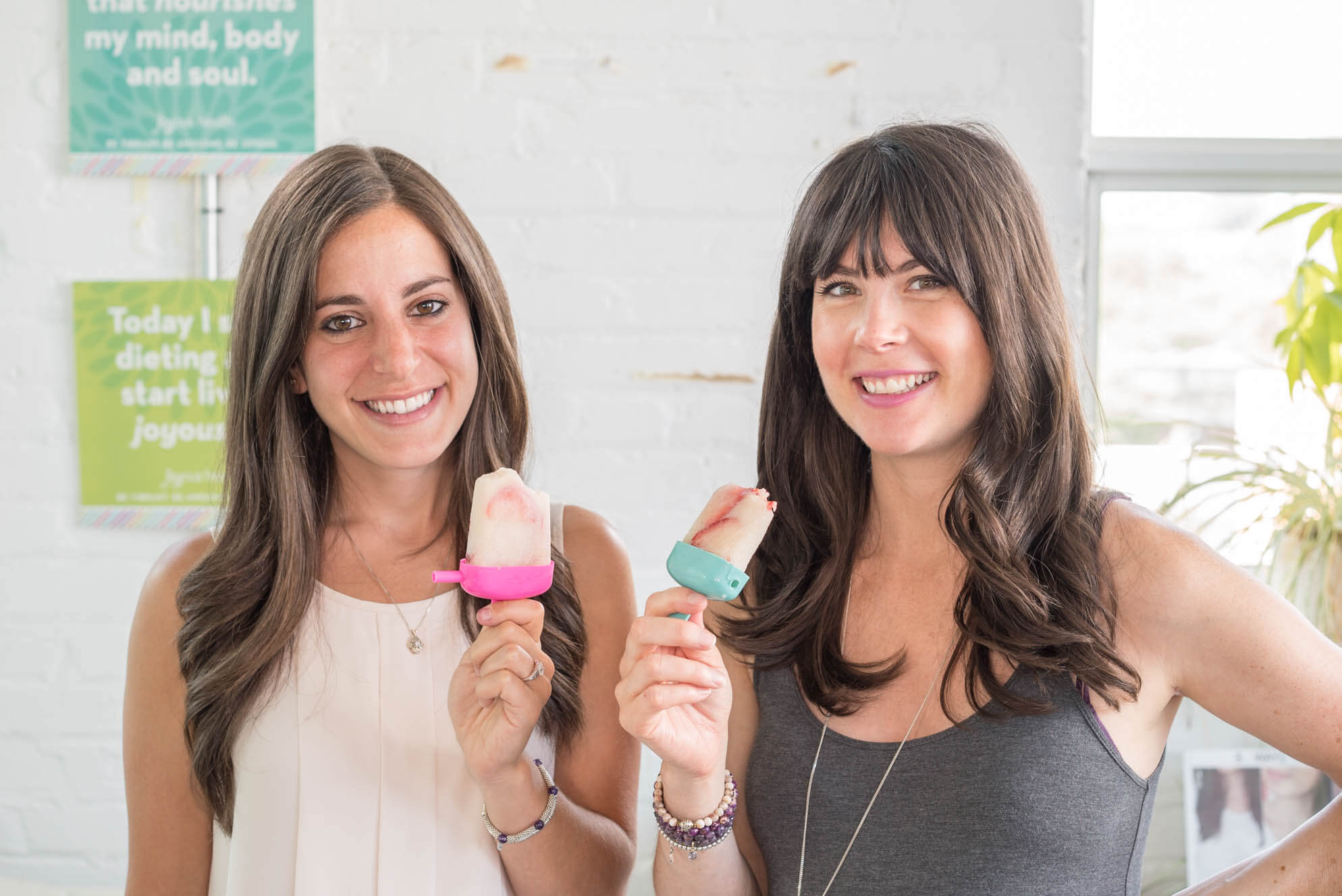 I recommend making your own popsicles because most store-bought ones are made with fruit juice and sugar, sugar, sugar! Sugar is dreadful as it expands our waistlines, can cause irritability and moodiness and it's a nutrient-dead food. Making your own popsicles on the other hand, you are completely in control of what goes in them which you choose what goes in your beautiful body!
Tea is the perfection addition to these popsicles because it adds a hit of antioxidants (think beauty and cancer-prevention) and flavour (make your taste buds joyous!) without sugar, empty calories or preservatives.
The first popsicle in the video is made with the JOYOUS Tea. This yummy blend of ingredients includes:

Organic Green Roobios, Organic Lemongrass, Organic Ginger, Milk Thistle, Lemon Verbena, Hibiscus, Lemon Peel and Lemongrass Oil.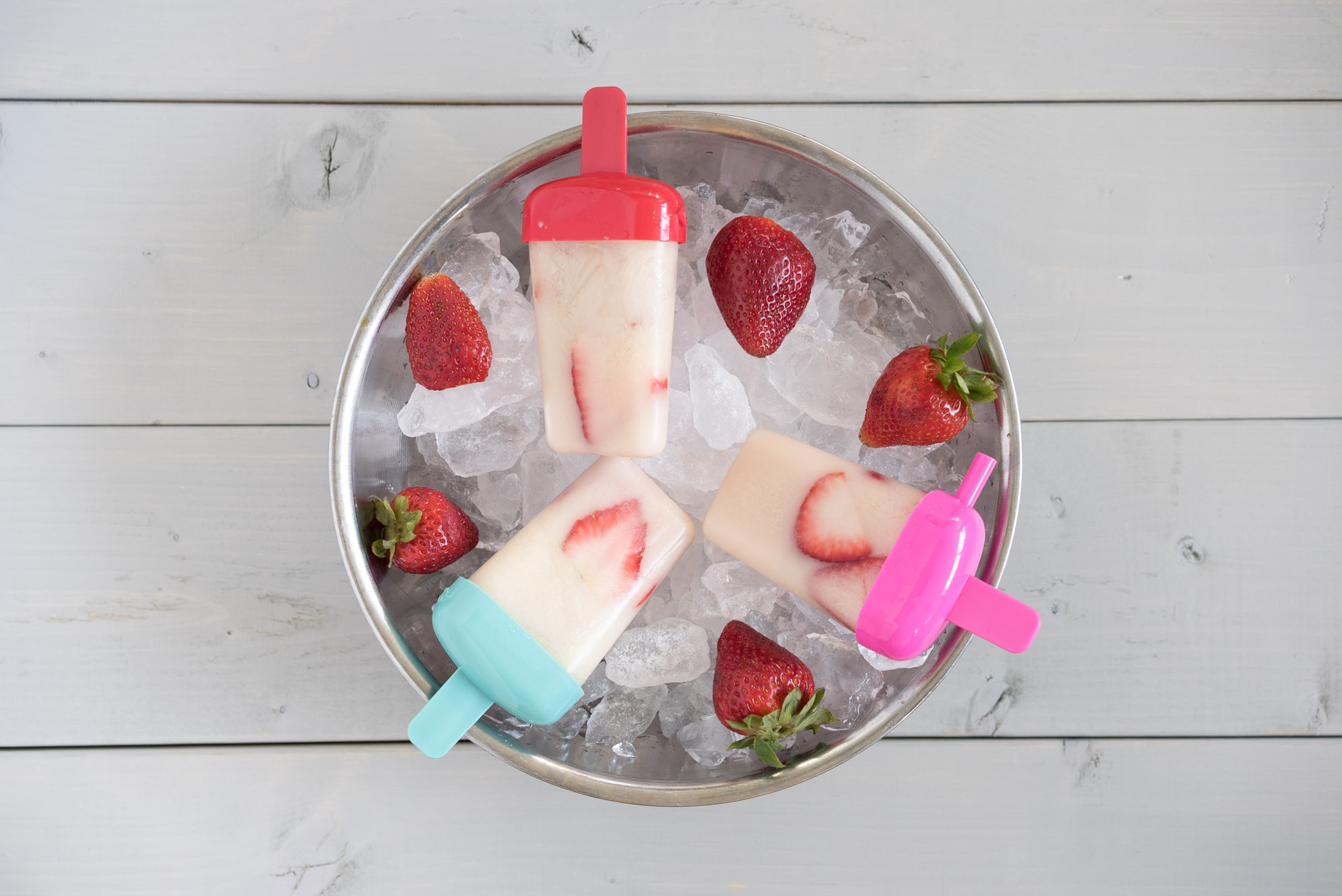 Caution: Drinking the Joyous tea on it's own is not recommended for pregnant or breastfeeding mamas due to the herbs it contains. You probably saw me take a few bites, and yes I'm prego, but the amount in those bites is not a concern. That being said, if you plan on making them and enjoying a whole popsicle, or 2 or 3 over a few days I would suggest you use the NOURISH tea in Shelby's recipe.
We had quite a few bloopers so to entertain you we included a couple a the beginning! Enjoy the video and the recipes are below.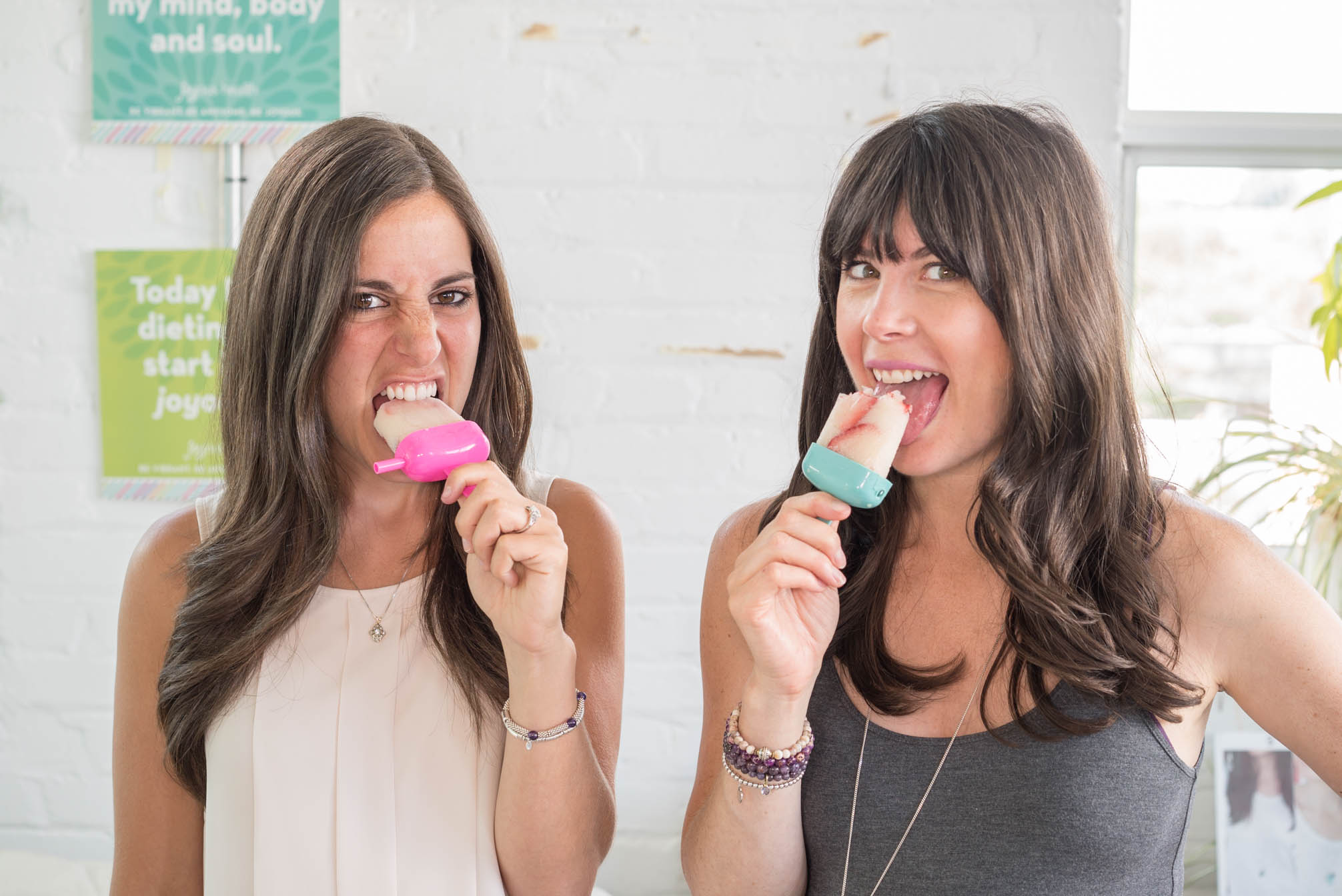 Ingredients
1 cup coconut milk
1 cup hot water
1 tbsp Joyous Tea
Optional: 1 tbsp maple syrup
4-5 strawberries sliced
Instructions
Steep 1 tbsp of Joyous tea in 1 cup of hot water. Let the tea cool.
Combine tea and coconut milk. Pour into popsicle molds and leave approximately 1/4 at the top. Place sliced strawberries into mold. Refrigerate overnight.
---
Notes
Depending on the size of your popsicle molds you will get 4-5 popsicles.
Keep in mind you can use what ever berries you have on hand. The good fats in the coconut milk really make this a blood sugar balancing popsicle. It's a great snack full of vitamin C, antioxidant nutrients and medium chain triglycerides in the coco milk.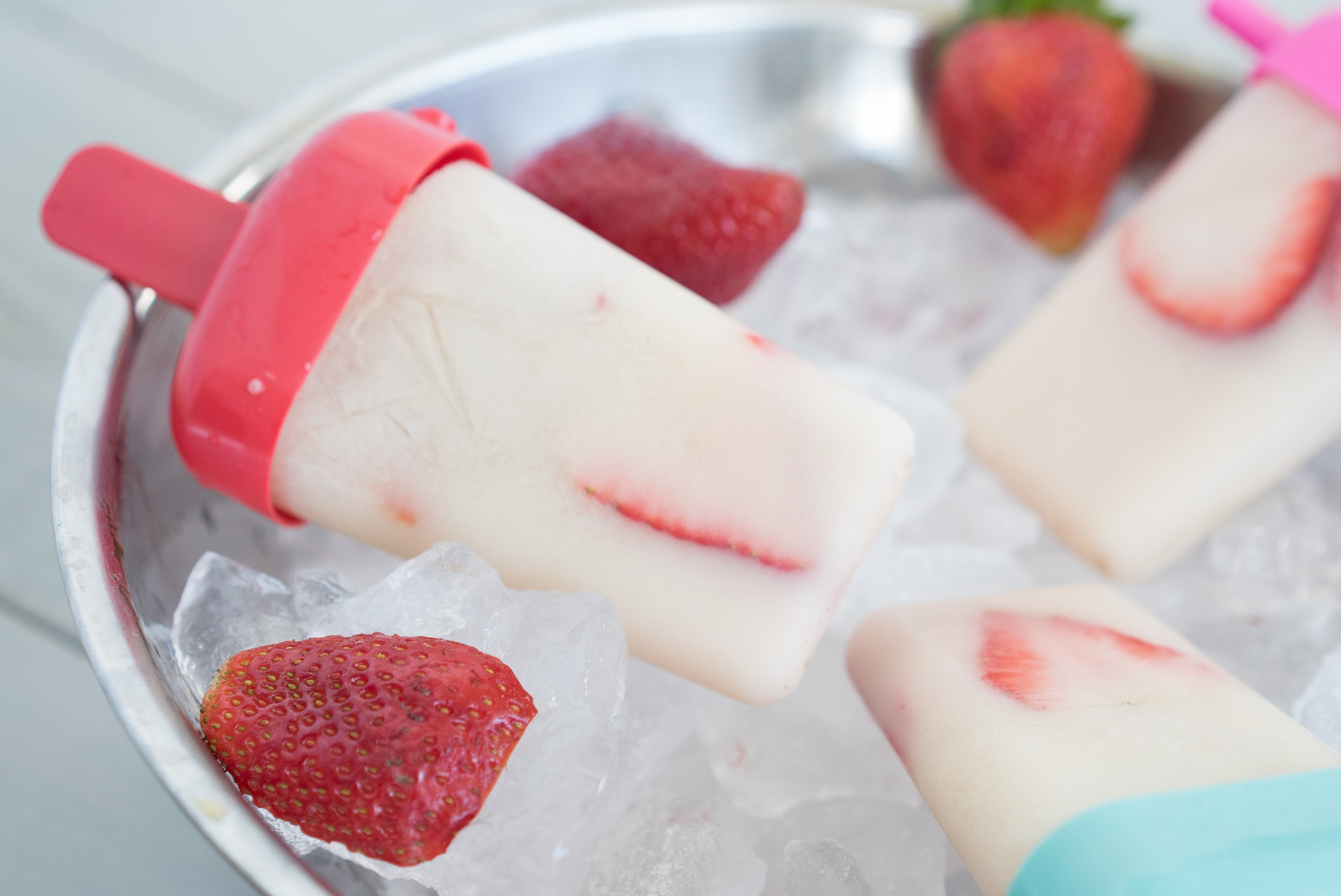 The Nourish tea popsicles were made with blended fruit, similar to a smoothie and were equally as yummy! This tea has been formulated by a Naturopathic Doctor specifically for pregnant and breastfeeding mamas. But even if you don't fall into either life-stage, you'll still enjoy them!
The ingredients in this tea blend include: Organic rosehips, organic green rooibos, organic elderberries, organic orange peel, organic nettle, organic oat straw, organic calendula and organic orange extract.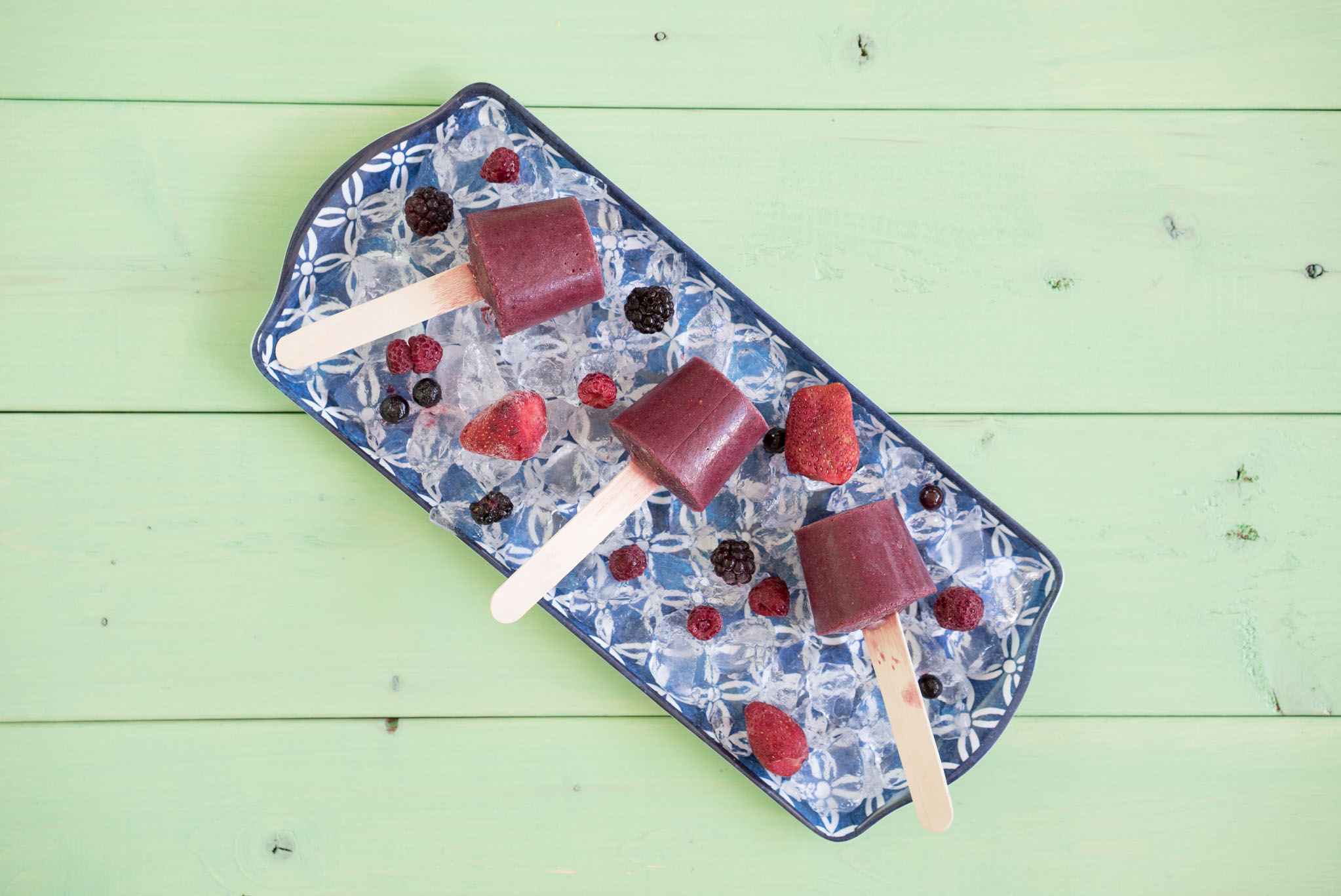 Ingredients
2 cups frozen mixed berries
1 whole orange, peeled
2 tbsp chia seeds
1 tbsp maple syrup
2 cups water
1 tbsp Nourish Tea
Instructions
Steep 1 tbsp of Nourish tea in 2 cups of hot water. Let the tea cool.
Place all ingredients into the blender and blend until well combined. Let the mixture stand for 5 minutes to thicken.
Pour into popsicle molds and freeze overnight.
---
Aside from eating yummy popsicles, what are you doing to stay cool this summer?