Love day is this weekend! But of course you don't need a Hallmark Holiday to show your love. However, if you'd like to celebrate with your loved one on the 14th or any day of the year then I've created this wonderful menu for you.
You'll save yourself the aggravation of the crazy crowds on the 14th and impress the pants off your lover, if you know what I mean he he he. Nothing says I love you like making a meal for someone, in my humble opinion.
This scrumptious five-course meal is gluten-free, vegetarian and incredibly delicious.... obviously ;) And yes, it's also very healthy!
These are all super easy recipes so even if you are not too swift in the kitch, don't worry!
Cucumber Grapefruit Refresher Shot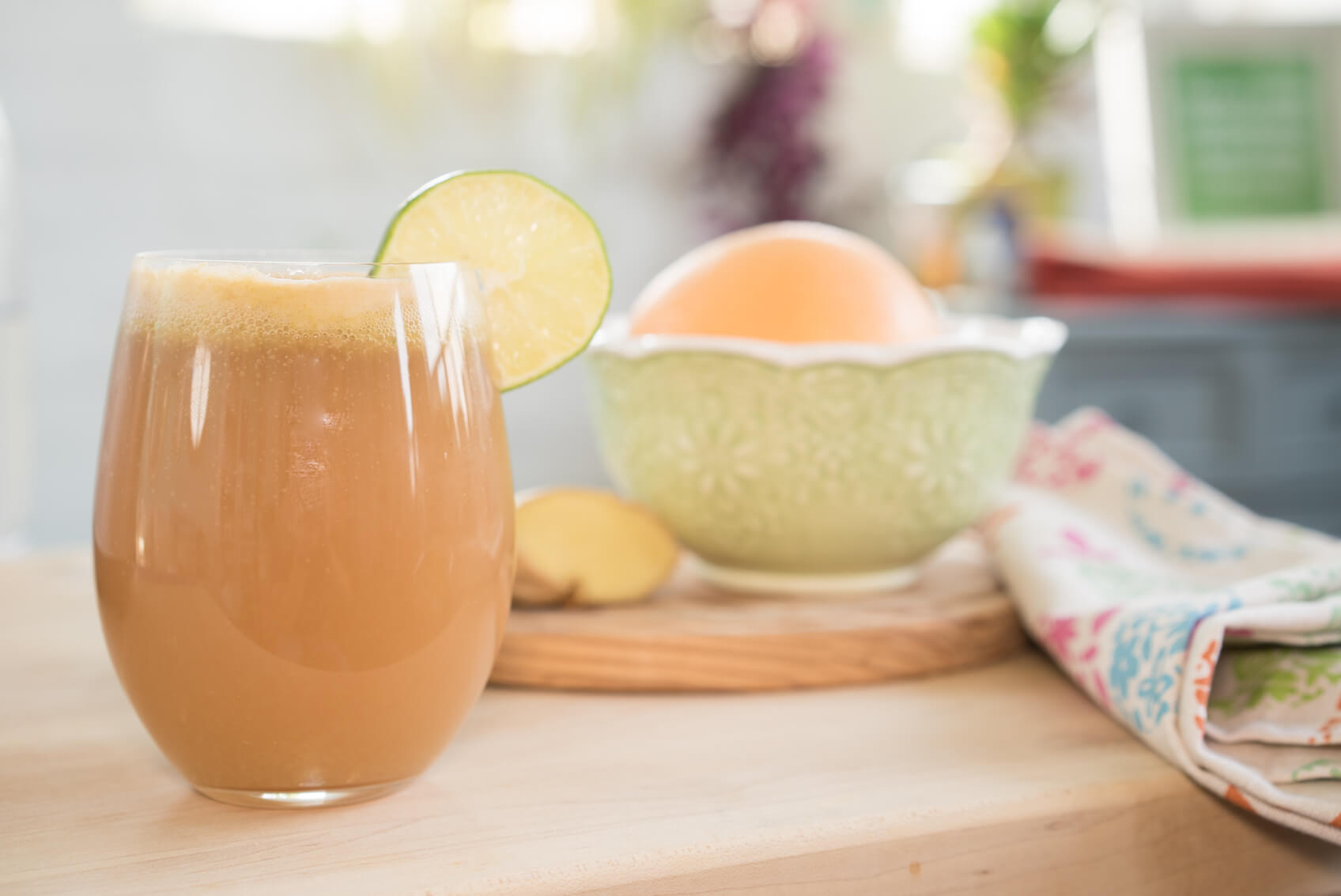 I recommend you serve this as a shot so you don't fill up on juice. It's super refreshing. I created this recipe on a bright and sunny afternoon. I knew exactly what I was going to make because it was sitting in my Organics Live food delivery box — a juice with grapefruit, cucumber and a couple more ingredients I had in my fridge. If you don't have a juicer, don't worry! Make it in your blender and strain it with a wire mesh strainer. Want to make it sparkly? Add a splash of champagne or sparking water!
Simple Butternut Squash Soup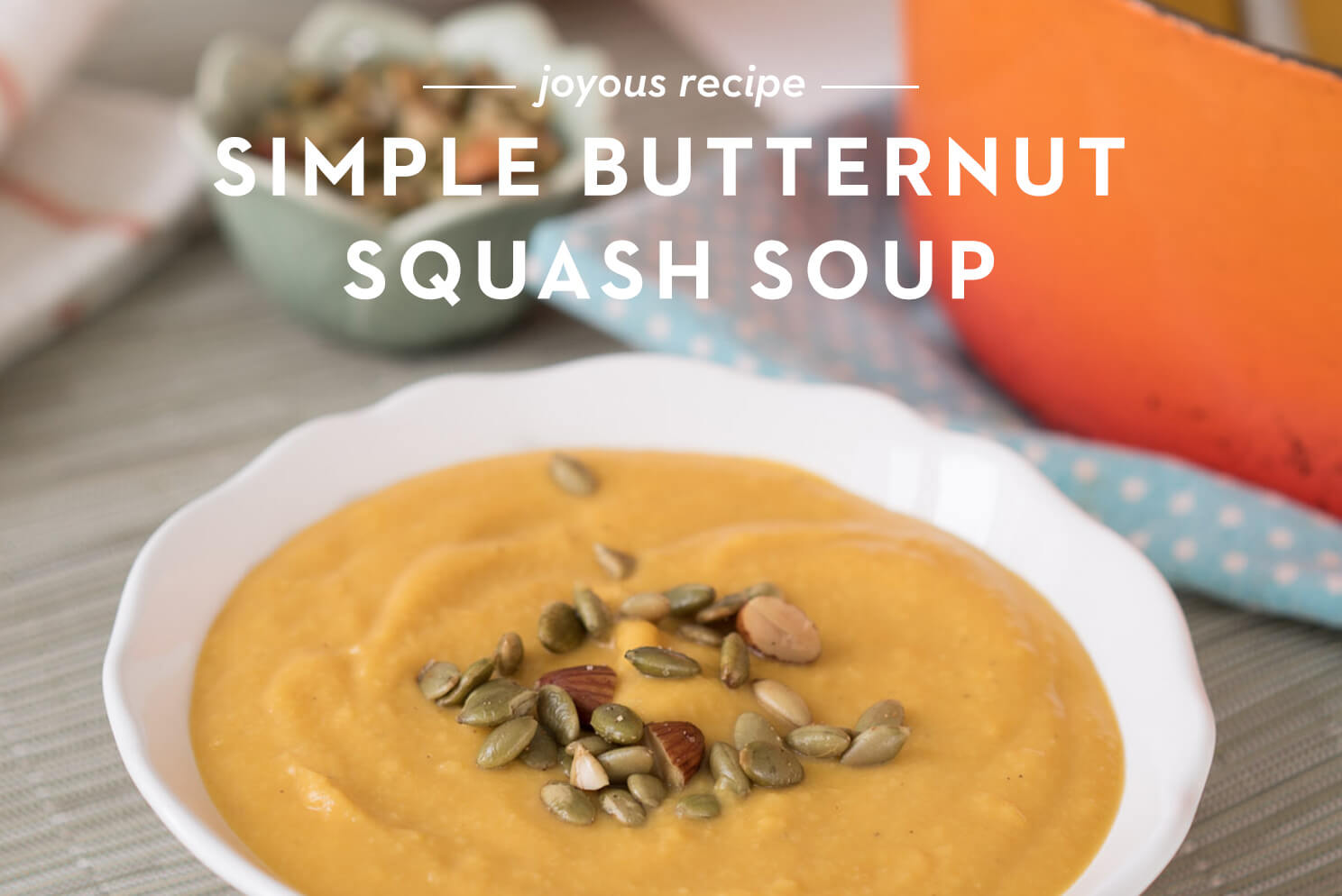 Butternut squash is so flavourful just on its own you really don't need to add anything. I love roasting veggies because the flavour is rich and well…it's easy! These days with baby Vienna, I'm all about easy recipes. The toasted pumpkin seeds take this soup to the next level. It takes a couple of extra minutes but it's worth it.
Kale Salad with Creamy Cashew Dressing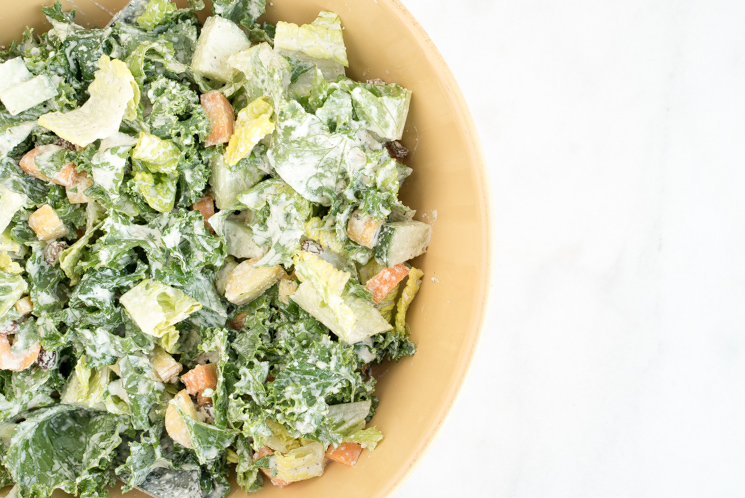 Raise your hand if you like creamy salad dressings?! Meeee too!! Especially now that it is chilly and I don't want to give up eating raw salads, adding a creamy and delicious salad dressing is a match made in real-food-heaven. This is the kind of salad that once you make it once, it will become a staple because it's so yummy.
Curry Cauliflower Quinoa Stew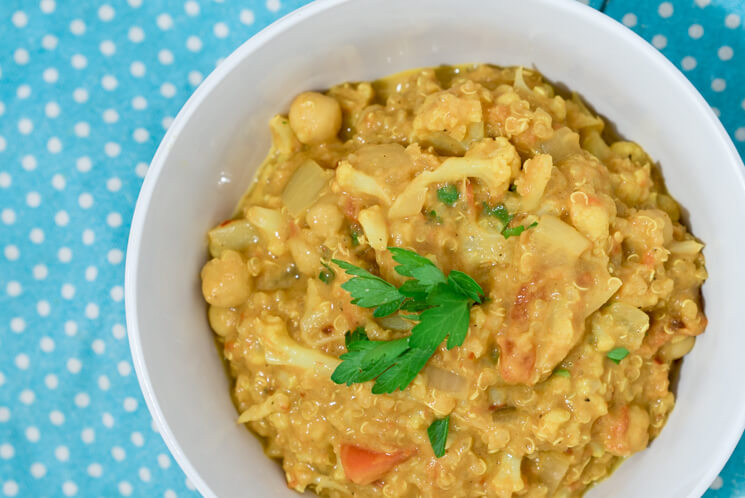 One pot meal anyone? Simply. The. Best. And, you'll have leftovers of this incredibly flavourful and warming stew. It is the epitome of comfort food …but joyous-comfort-food because it's nourishing as well as super yummy. A little tip: If you make it the day before then the flavours have a chance to mingle -- it's even more yummy.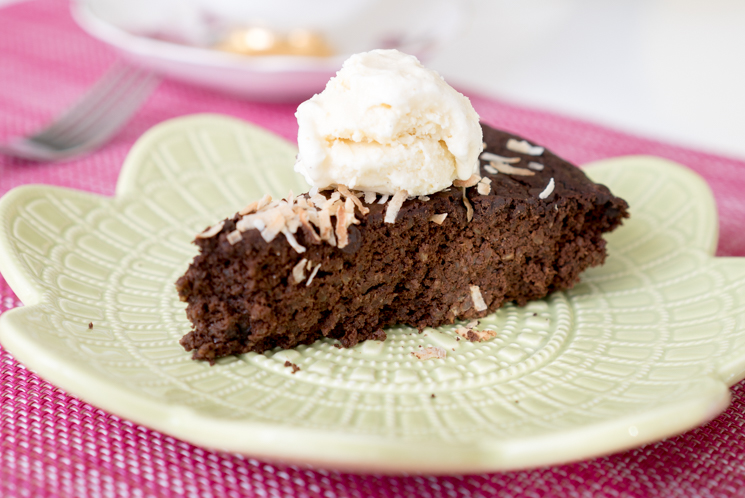 This incredible cake is moist and delicious. The best part about this recipe is that you'll probably have these ingredients in your kitchen already because it's nothing fancy or out of the ordinary. It is our favourite chocolate cake in the McJordan (McCarthy + Jordan) household :)
From my home to yours, Happy Love Day!