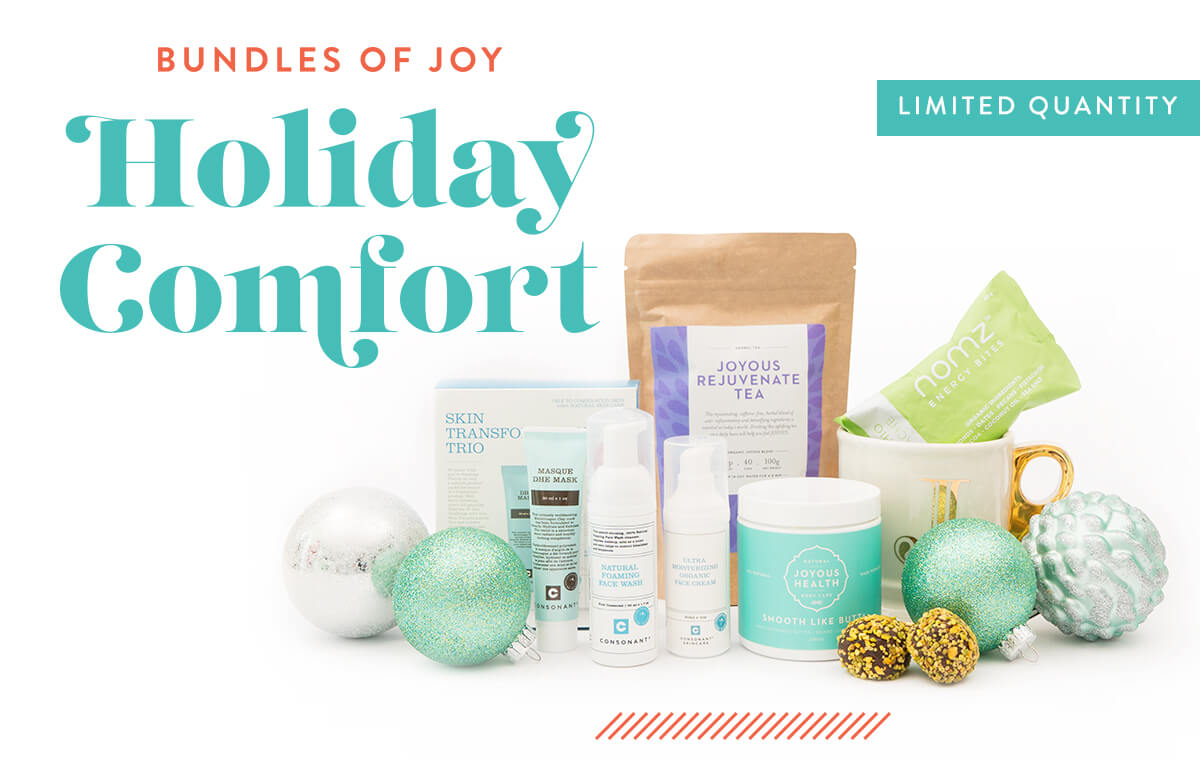 1 x Smooth Like Butta Body Butter (learn more)

You'll be feeling smooth like butta! These butters and oils are blended together into creamy clouds.
1 x Consonant Skin Trio

The Skin Transformation Trio is the perfect skin-care starter kit and includes some of my favourite Consonant products, include The DHE Mask, Natural Foaming Facewash and Ultra Moisturizing Organic Face Cream
1 x Joyous Rejuvenate Tea (learn more)

This refreshing and rejuvenating herbal blend of anti-inflammatory and detoxifying ingredients is essential in today's world. Drinking this uplifting tea on a daily bases will help you feel JOYOUS!
1 x Hazelnut Nomz Energy Bites
These delicious bites are coated in freshly crushed hazelnuts for that perfect crunch. Each bite is hand-rolled and made with organic nuts, dates, cocoa, coconut oil and fleur de sel.