Are you constipated? I know it's a personal question and don't worry, this stays between the two of us, so a simple nod of your head will do; yes or no. If the contact form or comments section is any indication, you're definitely not alone. I receive more questions on what to do when you're constipated than any other question.
Americans spend nearly three-quarters of a billion dollars each year trying to unblock themselves.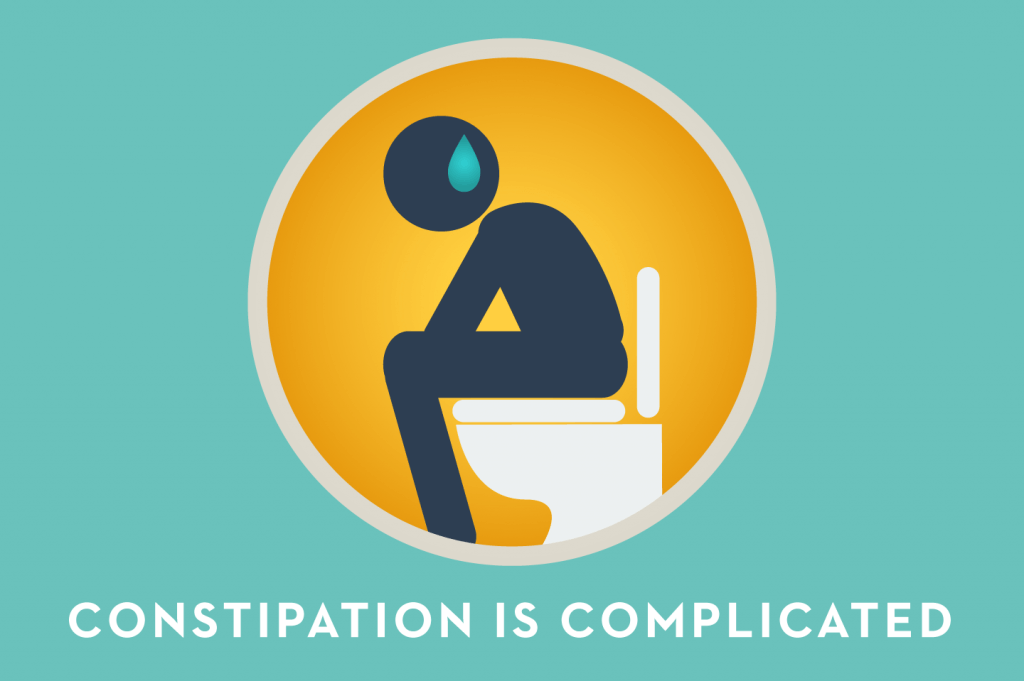 CONSTIPATION IS COMPLICATED
There are so many reasons people get constipated. Stress, diet, food allergies, dehydration, medications, a lack of movement and pregnancy can all contribute to a bowel backup; and that's just the short list. The good news is that there are definitely things you can do to help get things moving that don't include laxatives or other prescriptions (which can do more harm that help).
In addition to the many natural remedies I talk about here, it's becoming more and more clear the important role healthy gut bacteria plays in our overall health, including digestion. Depending on the health of your gut bacteria, it may be best for you to completely heal your gut, but regardless where you find yourself on the healthy gut spectrum, probiotics are never a bad place to start.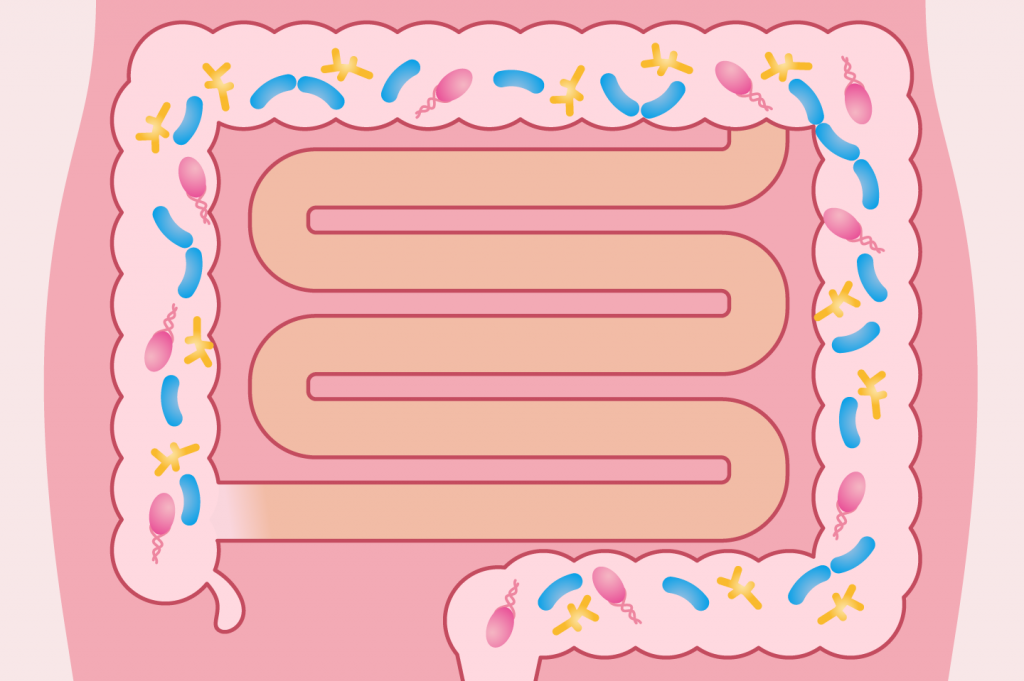 Probiotics are the good bugs that help to break down foods after we've ingested them, but they do a LOT more, such as:
They break down tough plant fibers which act as prebiotics. So if you want a thriving gut flora, it is essential to eat a variety of fruits and vegetables to feed the bacteria. Eat plenty of leafy greens, sweet potatoes, squash, apples, pears and berries.
They may alter the way we store fat. Research has shown that obese mice populated with probiotics from lean mice became lean. Furthermore, obese people have much fewer species and variety of bacteria than lean people.
Alter the way we balance levels of glucose in the blood.
Alter how we respond to hormones that make us feel hungry or full. Gut bacteria influences messaging to the brain to signal that you are full.
They help make vitamins such as vitamin K, biotin, folate and B12.
Keep our immune system strong. In fact, 84% of our immune system resides in our gut wall. Good bacteria prevents pathogens from sticking to the wall of the gut because they impact the epithelial lining of the gut. They have a powerful influence on whether you get bitten by the flu bug!
Help break down toxins and waste products to be eliminated when you have a bowel movement.
Help with depression two ways: by reducing inflammatory cytokines and producing neurotransmitters in the gut.
Prevent candida albicans from taking over. Good bacteria keep the yeast and fungus levels in check.
Reduce bloating and gas.
Now those are just some of their roles, (there's more!) but needless to say, they're important little buggers :)
BECAUSE, SCIENCE SAYS SO!
In fact, it's not only nutritionists like myself touting the benefits of probiotics, science agrees too! Researchers at King's College in London reviewed 14 studies about probiotics and found that:
probiotics increased "gut transit time" by 12.4 hours (meaning, more time to digest and breakdown the food)
increased the number of weekly bowel movements by 1.3
helped soften stools, making them easier to pass
Probiotics that contained Bifidobacterium appeared to be the most effective
Not only do probiotics help reduce constipation but they also help prevent diarrhea too.
In simple terms, probiotics are helpful little buggers because they aid in the break down of waste products. This means they get the poop moving through your gut and out the back door.
It is super important (perhaps even more important than taking probiotics) to FEED the good bacteria. Fermented foods are a food source for bacteria. I recommend you eat something fermented every single day. Check back in a couple of weeks for my chocolate protein brownies made with fermented protein powder. Or try these Sweet Potato Protein Muffins today.
I know you are probably wondering what probiotics I recommend and take. There are many excellent brands on the market today, in fact I even give probiotics to baby Vienna! However, a brand that I have taken for years has recently released a multi-strain probiotic. I recommend you do your research to find a brand that is best for you. Talk to your Naturopath or Certified Nutritionist for advice.
When you start taking probiotics you may notice you feel bloated or gassy, this is very normal when you introduce new bacteria.
Learn more about how good bacteria affects your health.
Check out my online seminar:
HEALTHY GUT = HEALTHY BRAIN
HAVE PROBIOTICS HELPED YOU WITH CONSTIPATION?COMMENT BELOW AND LET US KNOW!