This year, Chatelaine magazine launched a Holiday Cookie Exchange with a few foodie-obsessed friends like me. I shared a recipe for my Chocolate Chip Tahini Cookies which is a joyous-reader fave! Have you made it? And the Chatelaine kitchen team sent me a recipe to try these "Fruit Thins" from their holiday cookie collection.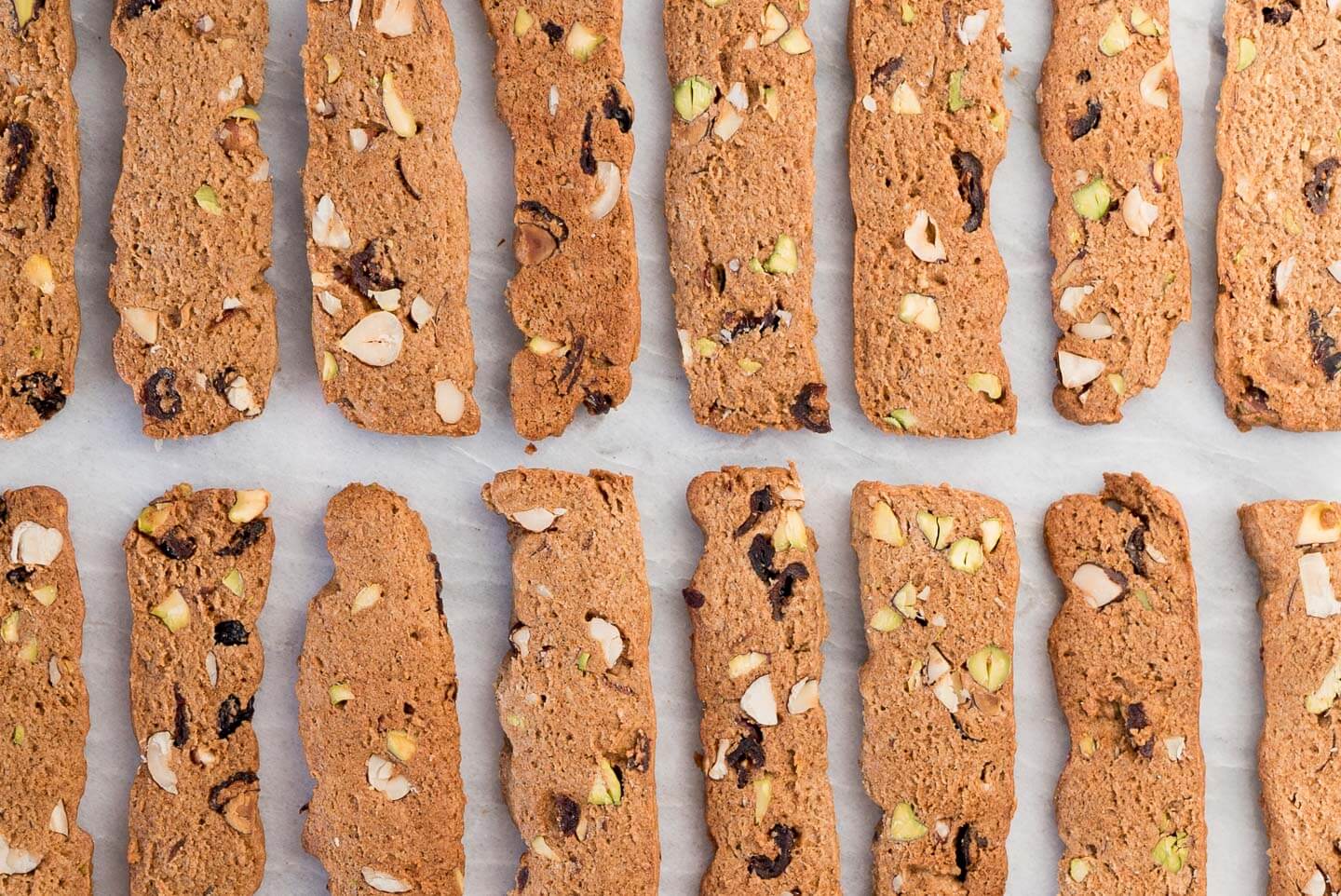 Of course in joyous style, I made a few modifications to make it friendly for the joyous community — YOU! The main ingredients I changed were instead of white flour I used spelt flour, instead of sugar I used to maple syrup, instead of butter (I'm not against butter I just wanted to make it as friendly for all dietary choices as possible) I used coconut oil. I also added some more spices like ground ginger and ground cinnamon. In fact, we could easily call these Spicy Fruit and Nut thins.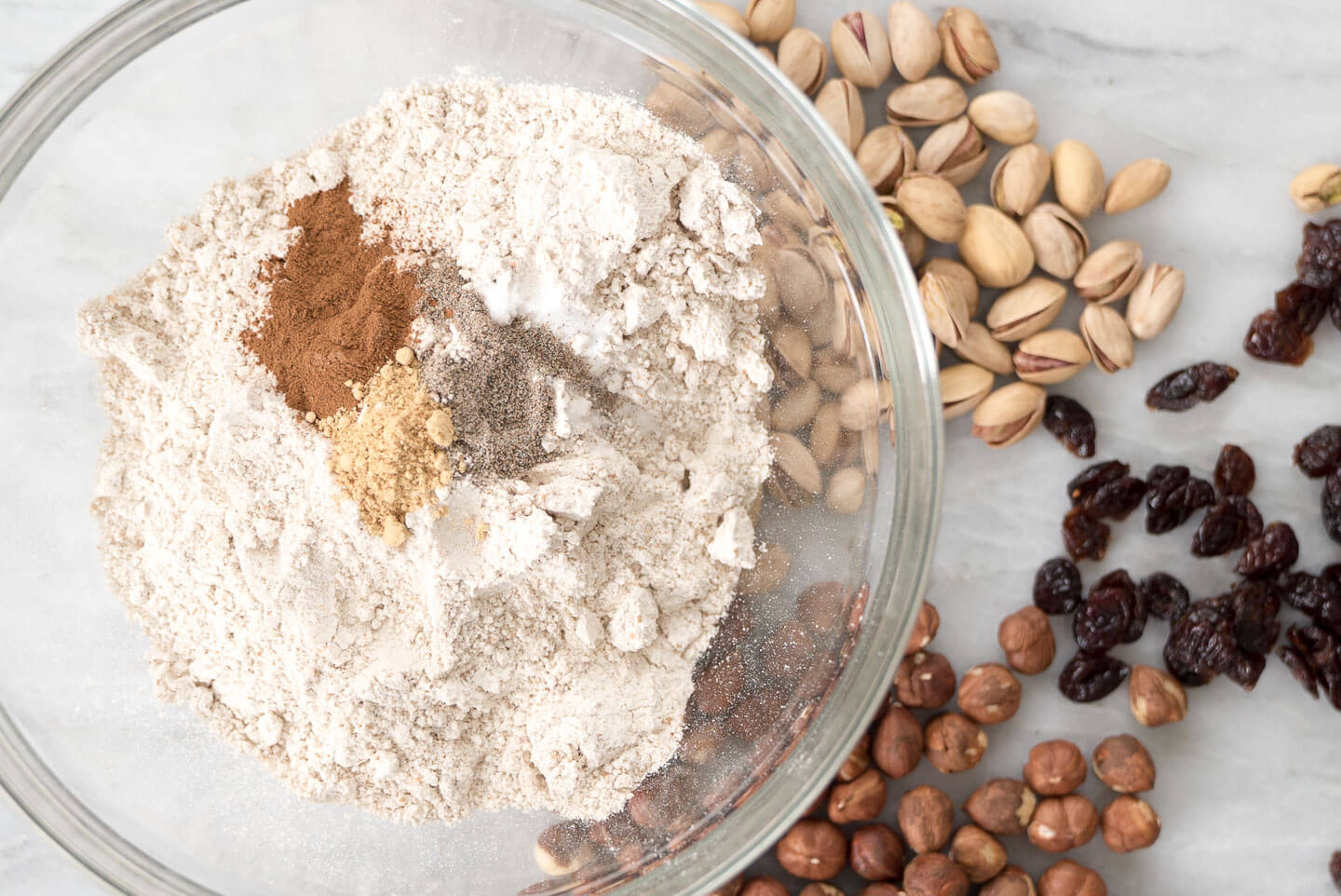 I also halved the recipe because it makes 40 cookies and I don't know what I would do with that many cookies between Walker and Vienna and I — eek. It would be dangerous really! However, the recipe I have included below does make 40 cookies. If you want to make about 20 cookies instead, just divide every ingredient in half. It also makes it a bit easier when you get to the part where you slice the near-frozen batter because you don't have to cut it crosswise.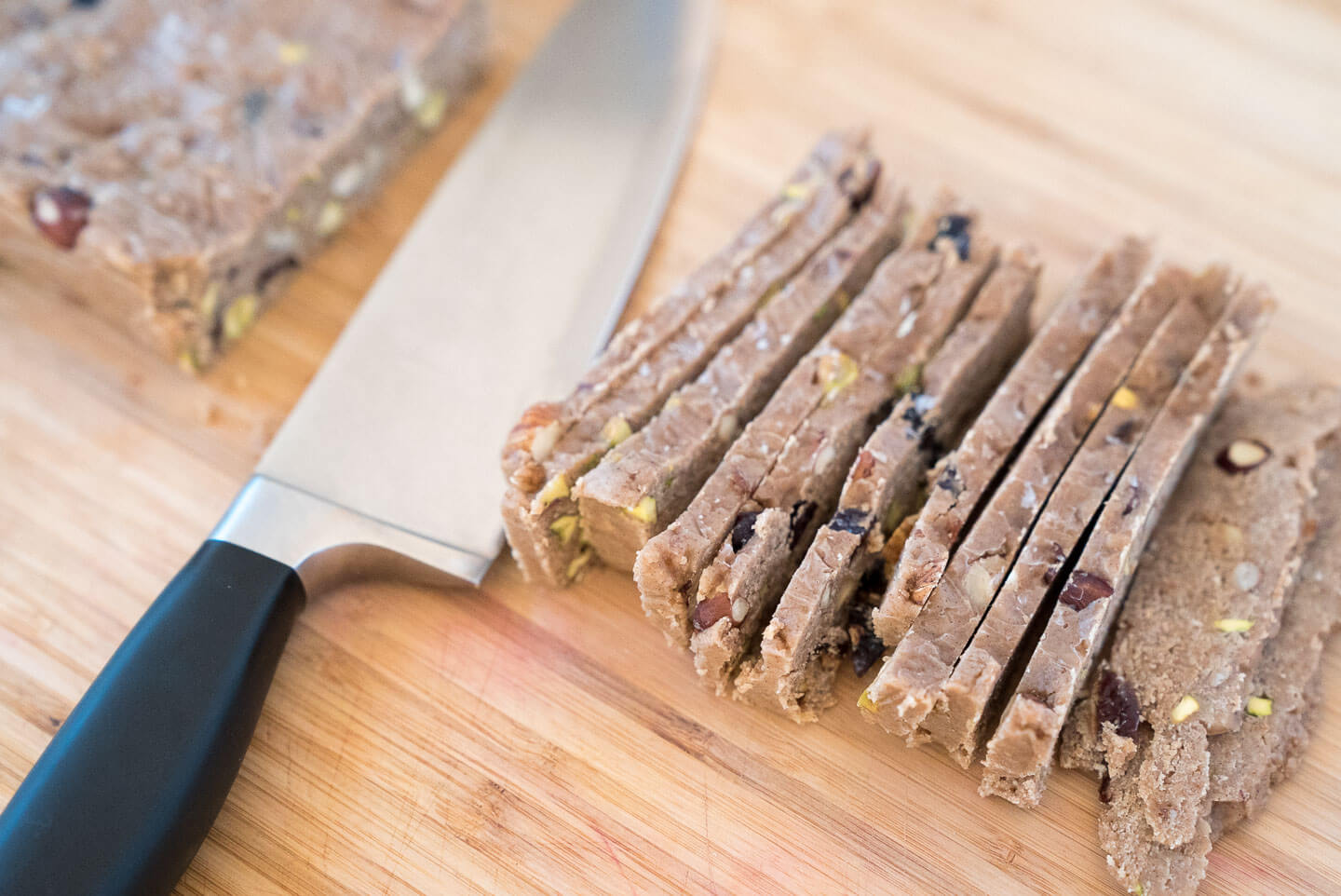 These cookies really remind me of skinny biscotti. In fact, you could even bake them a little longer to make them even more like a biscotti-texture if you like!
I have to admit, I was really unsure how these were gonna turn out because I changed ingredients and also changed up the method a bit. They turned out AMAZING and will definitely be on my holiday cookie recipe list for years to come.
Just make sure no matter what, you use high-quality ingredients. I went to my local health food store and bought these organic hazelnuts, pistachios and sulphite-free cranberries (notice they're not bright red). Shopping in bulk for these type of ingredients is a cheaper way to buy organic. Note: hazelnuts are pretty damn expensive, so feel free to swap with raw almonds instead :).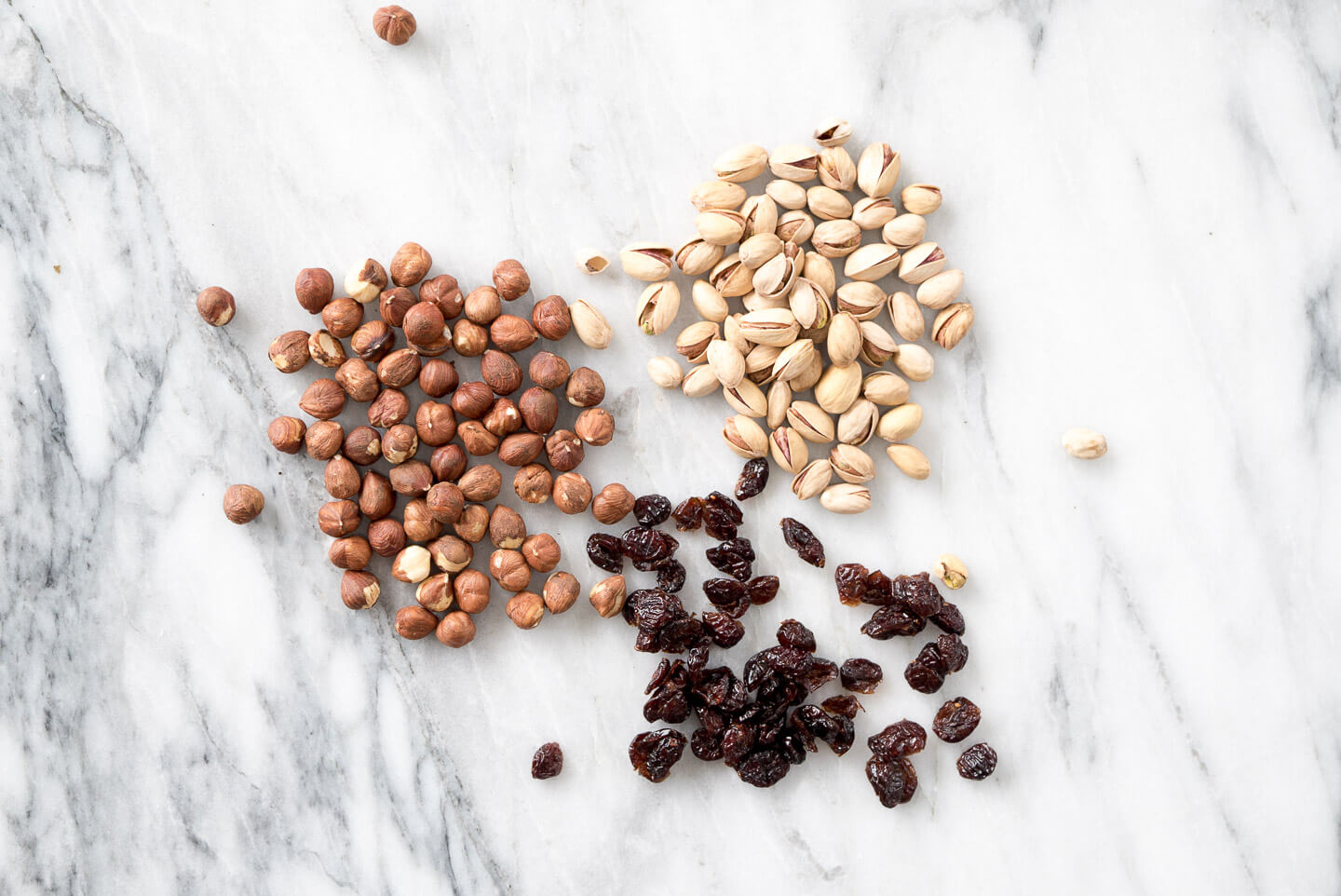 Be sure to scroll all the way down for 5 more cookie recipes!
Happy Holidays!