Hey Joyous Readers!
I'm so excited to be back again with a recipe for you all. Today I'm sharing my super easy, all-natural, 2 ingredient blush! It's a cinch to make and you don't have to worry about all the icky chemicals that are in store-bought makeup. Another bonus is that you can customize the shade to perfectly match your preference!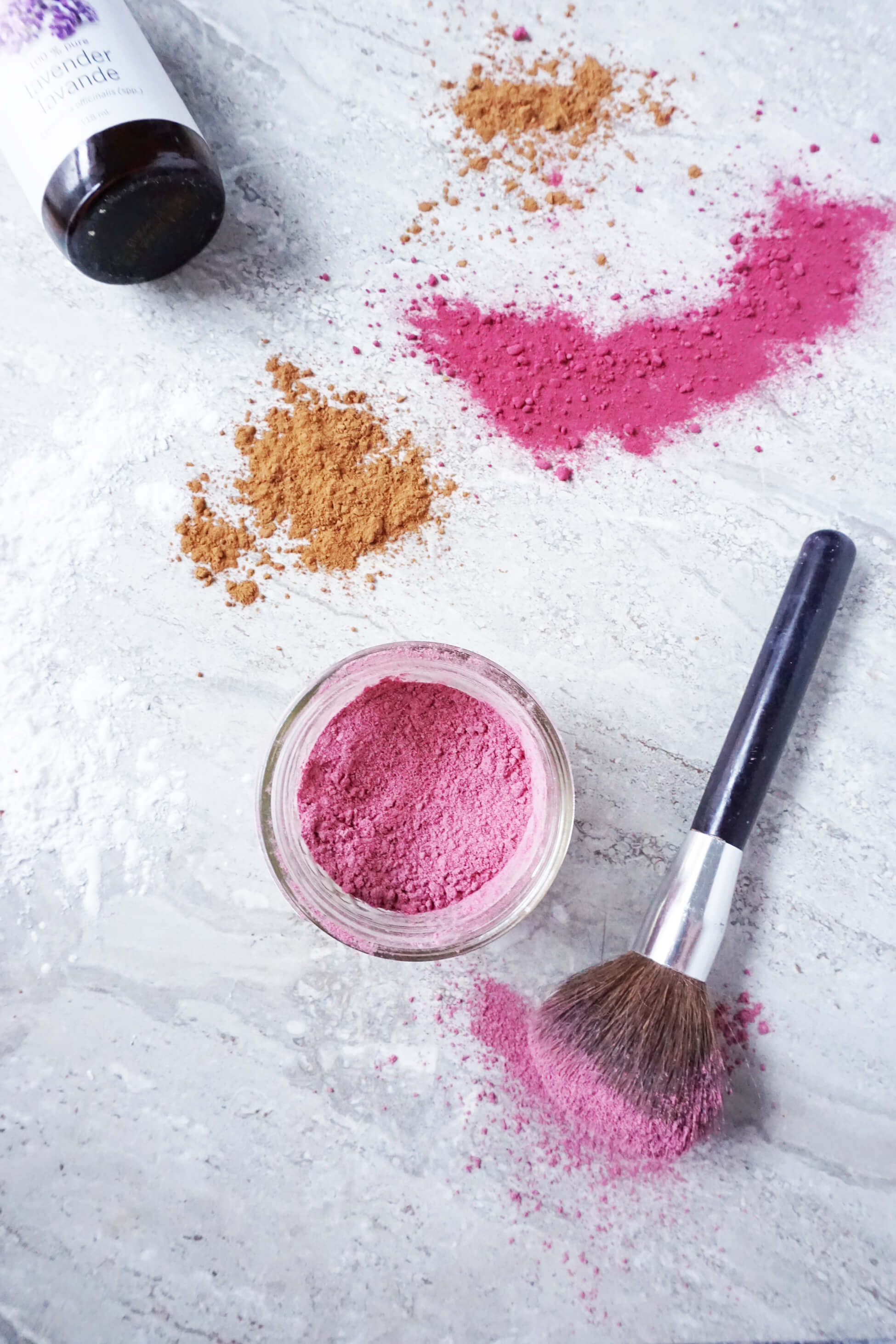 This blush gets its gorgeous, vibrant pink colour from beetroot powder. It's doesn't get much more natural than powdered vegetables! Beets are super pigmented, if you cook with beets you've experienced this. The juice from beets is like a super potent dye. So powdered beetroot is the perfect ingredient for a bright pink blush!
Now we don't want to look like clowns and we all have different complexions so arrowroot powder, which is white, is added to the beetroot powder to tone it down. I start with a 1:1 ratio of beetroot powder to arrowroot powder, that's a good base. From there you can customize it to be the exact shade you want! Add a little more beetroot powder for a pinker blush, a little more arrowroot powder to lighten it, and you can even add a pinch or two of cacao powder if your skin looks best with a browner shade.
Beetroot and arrowroot powder may sound like hard-to-find ingredients but they're actually more common than you'd think. Arrowroot powder is often used in gluten-free baking so you can likely find it in your grocery store. Beetroot powder can be found as a bag of powder or capsules of powder. Bulk beetroot powder is available online and the capsules are easy to find in the vitamin aisle of drug stores.
Adding essential oils is optional in this recipe but I really love adding lavender oil to mine. Lavender is antibacterial and antifungal and its scent is very calming- it's like aromatherapy on your face!
Now for the base recipe! Remember, you can customize the shade by adding a pinch more beetroot powder for more pink, more arrowroot to tone down the pink, and cacao for a browner shade.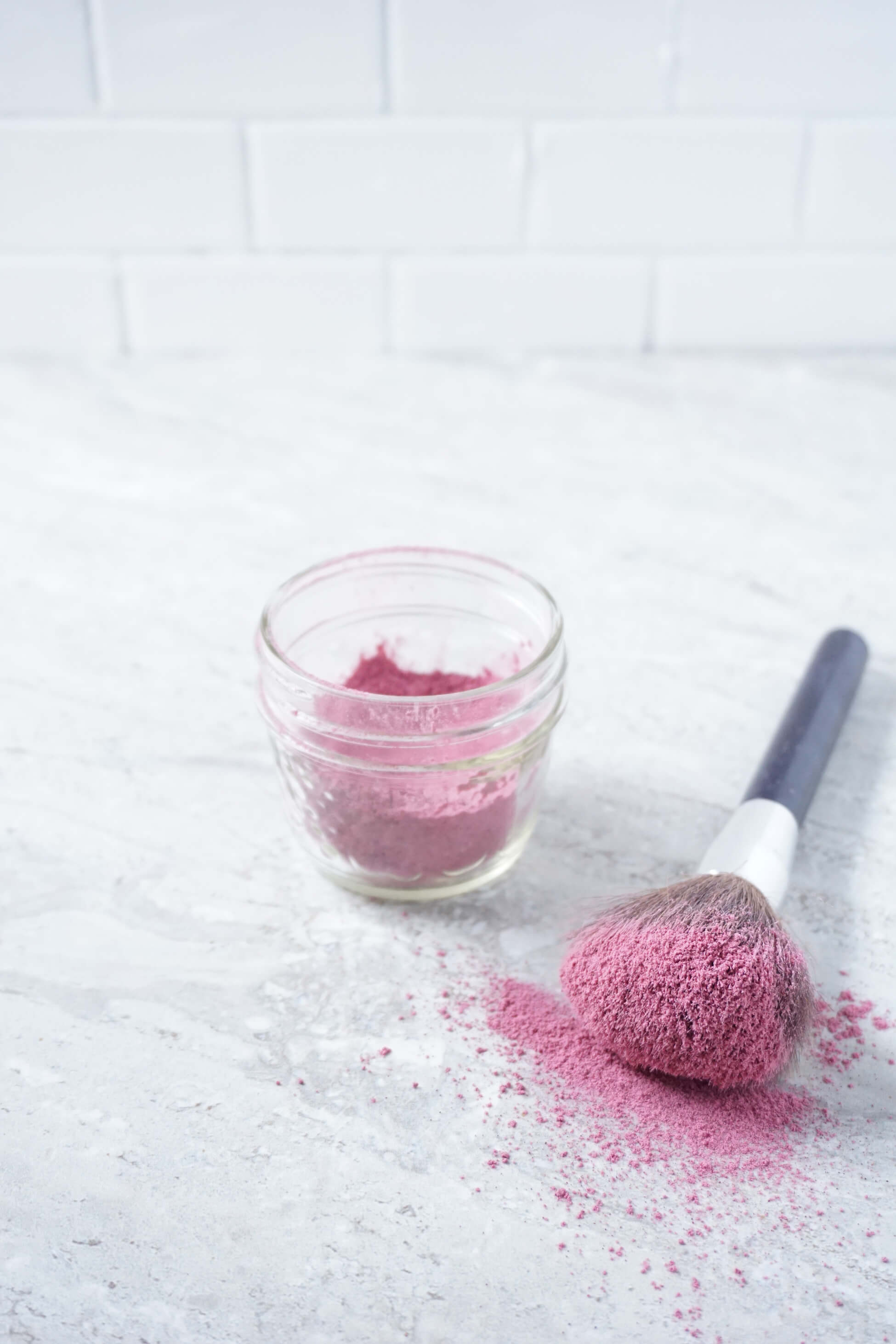 Ingredients
1 tablespoon of beetroot powder
1 tbsp of arrowroot powder
Optional: 4 drops of essential oil (ie: lavender)
Instructions
Blend together 1 tablespoon of beetroot powder and 1 tablespoon of arrowroot powder in a spice grinder or a high speed blender.
Take a look at the colour, then add a pinch at a time of any powder* you need to make the shade perfect for you. Then add essential oil and blend again.
Store in an airtight container.
---
Notes
*Add a pinch or two of cacao powder, plus more beetroot and arrowroot powder for shade customization