Note from Joy: This recipe is from the healthy and beautiful Sisley of The Pure Life. She has featured my carrot cake squares on her blog with a giveaway for my book -- woohoo. You can enter here.
These Beet Berry Chia Cups are the best addition to your Joyous Detox lifestyle!
Packed with antioxidants, which are essential during the detoxification process, these chia cups make for the best breakfast or on-the-go snack. They are loaded with blackberries and raspberries, which are not only great for detoxing joyously, but also help promote healthy skin, support the immune system and combat free radicals.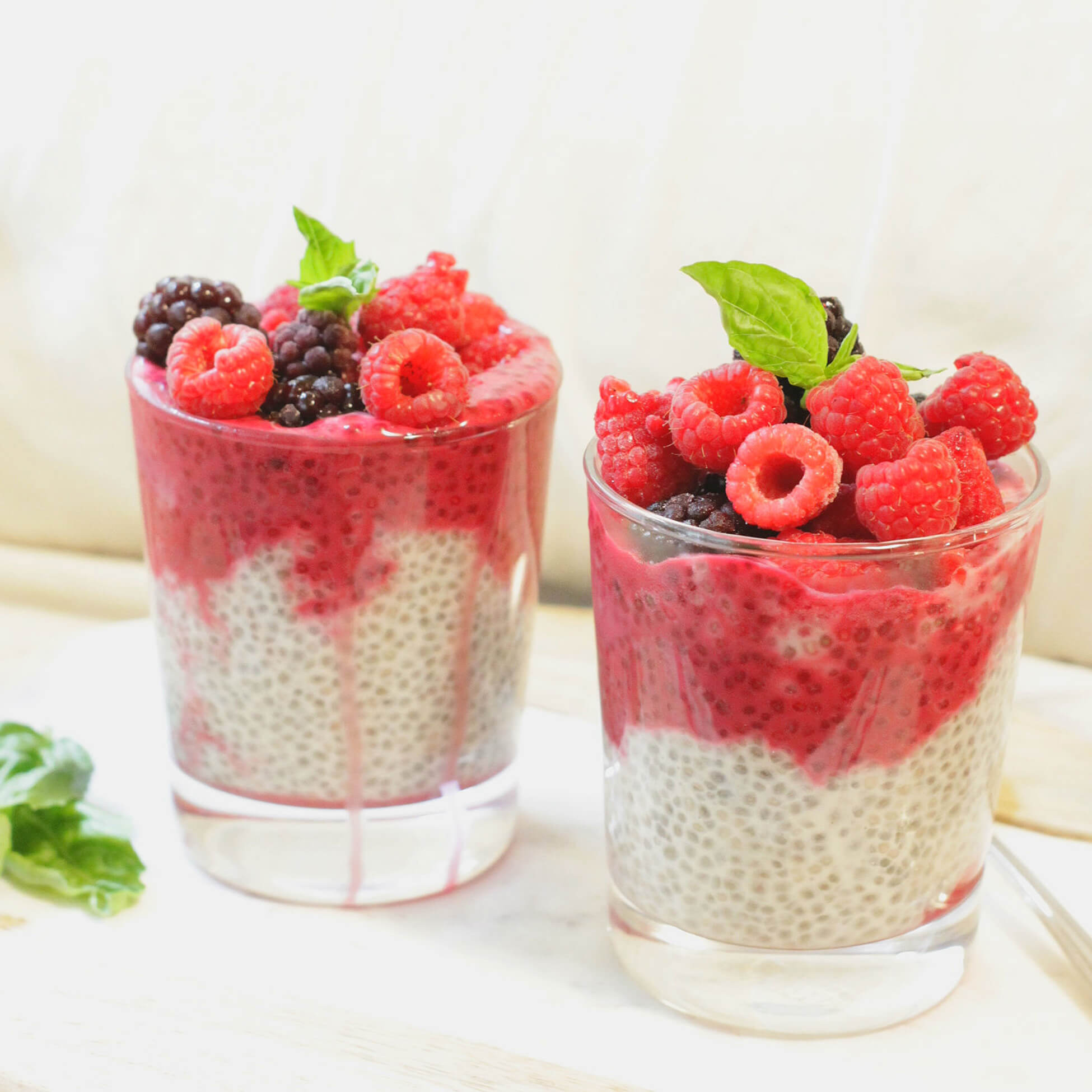 Chia seeds are a good source of essential fatty acids and protein as well, which is especially important during Phase II of liver detoxification (also known as "conjugation"). This is the part where amino acid fueled molecules in our liver, attach onto toxins, neutralize them and make them water soluble so they can be excreted easily through urine or sweat.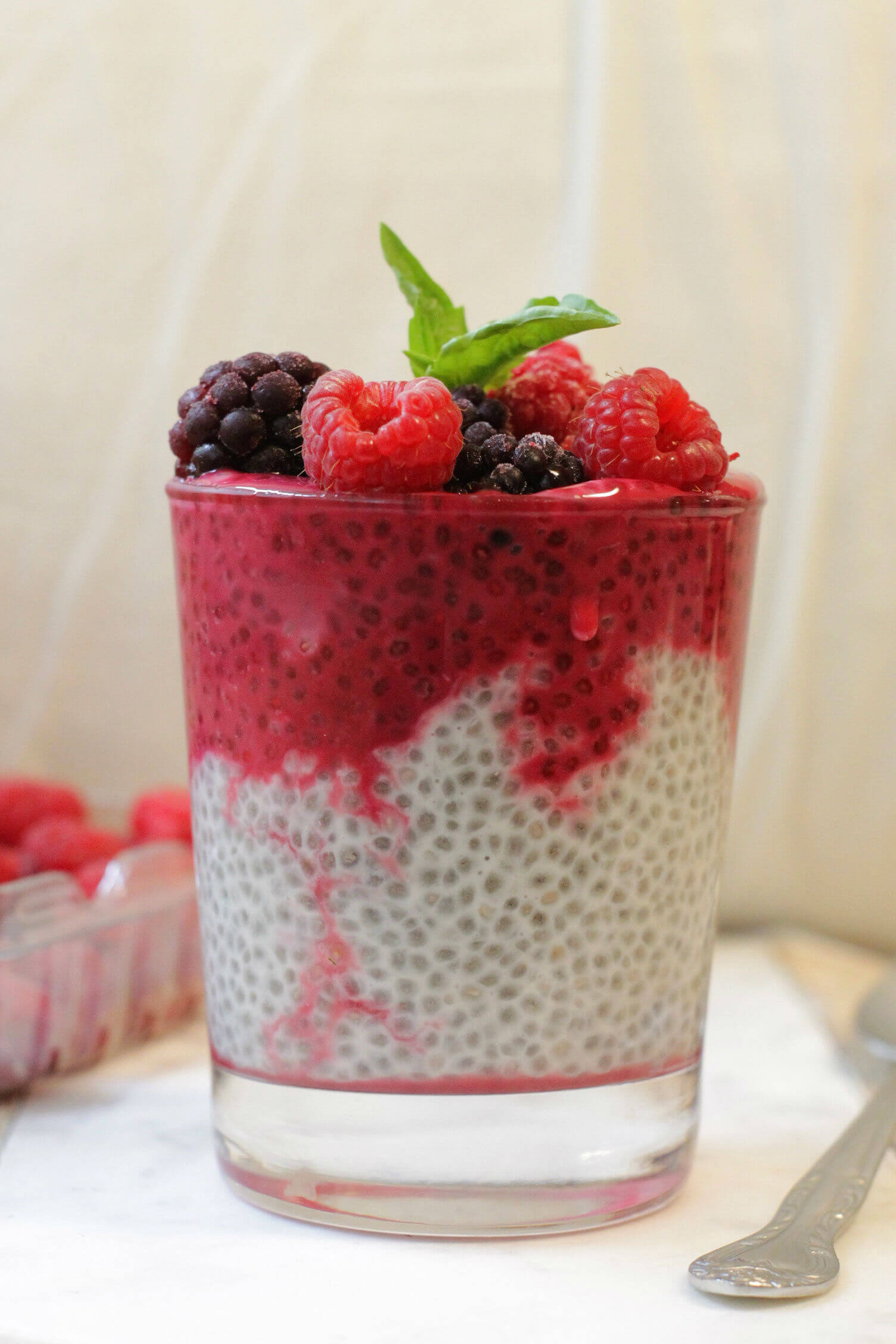 I also love adding beet juice to this recipe for a pre-workout snack, as it contains nitric oxide which encourages more blood flow to the muscles, help us increase our energy levels for a healthy, happy heart!
Ingredients
2 cups nut milk
1/2 cup raspberries
1/2 cup blackberries
1/4 cup chia seeds
1 beet, juiced in cold-pressed juicer
1 tsp pure vanilla extract or 1 vanilla bean pod
1 tsp maple syrup (optional)
Sprig of basil, to garnish
Instructions
In a mason jar, add the chia seeds, nut milk, beet juice, vanilla and maple syrup (if using) and shake well.
Let sit in the fridge for at least 1 hour and stir well once removed.
Add the raspberries and blackberries on top and serve fresh or take with you as an on-the-go snack.
Top with basil for an extra pop of colour and goodness!
Chia is an incredible superfood whether you're detoxing or not, I encourage you to eat them regularly.
Let us know if you try this recipe!