These days just about everyone and their mother knows what probiotics are thanks to ads from mainstream brands like Activia, good bacteria have gone mainstream. And with over two thirds of Canadians taking natural health supplements regularly, you can bet that probiotics are top of the list as they are one of the most popular supplements to take.
Walker, Vienna and I all take a probiotic supplement every single day!
However, not as many people know what "prebiotics" are and in this video I talk about both prebiotics and probiotics along with the health benefits of both. It's also important to know what to look for in a probiotic so you don't waste your hard earned money.
I've been taking probiotics for about 10 years now and I've been giving them to Vienna since she was born, to support gut health and immune health. It helped regulate my bowel movements and eliminate bloating (as did a change in my diet!).
The key difference between pre and probiotics is...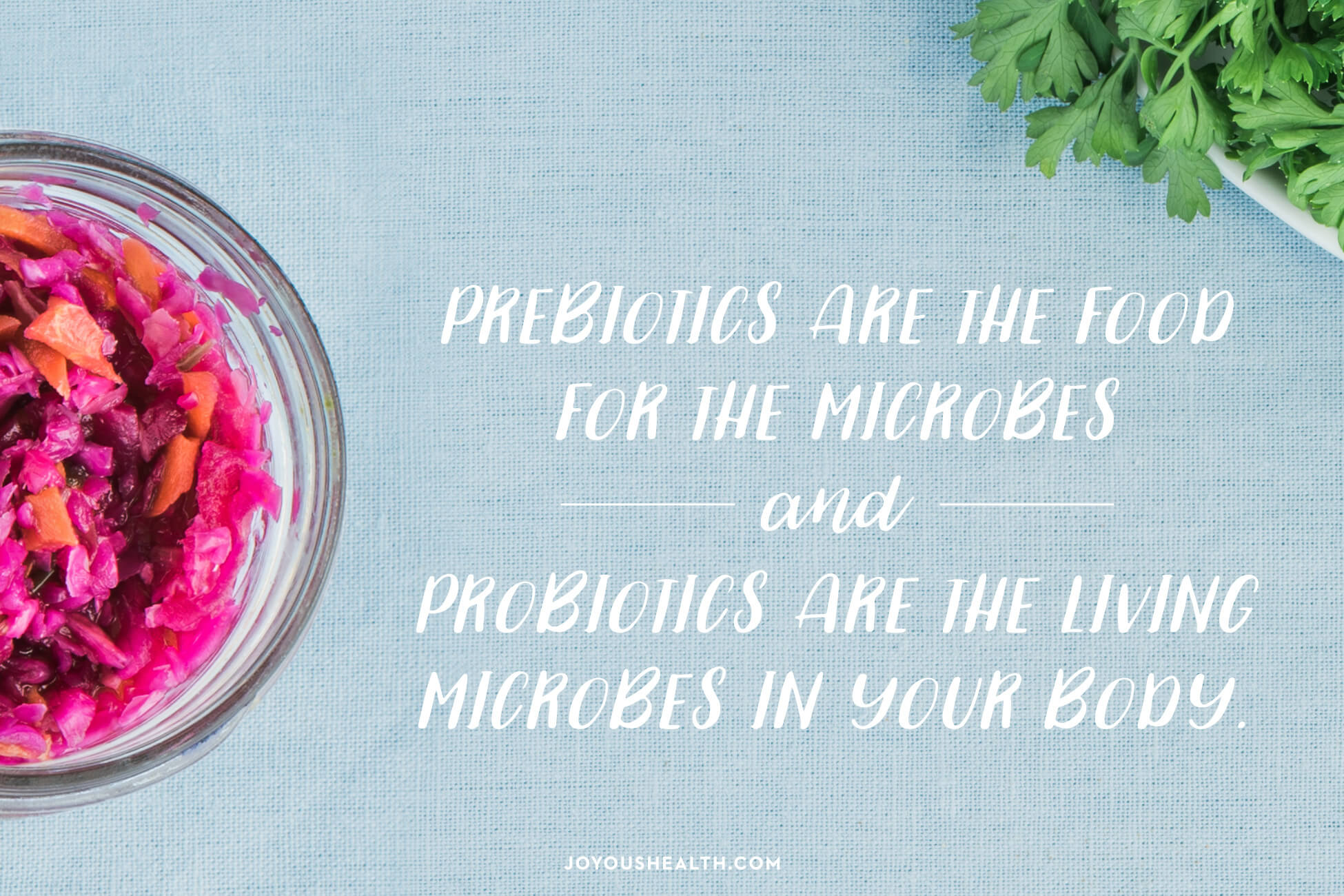 Here's my video talking about prebiotics and probiotics. Make sure you scroll all the way to the bottom so you can enter to win an awesome prize package from my friends at Genuine Health!
As mentioned in my video, this is a list of the Top PREbiotic foods:
Onions, leeks, garlic
Bananas, apples, pears
Asparagus
Jerusalem artichokes, celery root
Dandelion
Oats and barley
Yogurt, kefir
Sauerkraut, kimchi (also a source of prebiotics)
Kombucha
Miso, tempeh
Pickles (raw, non-pasteurized)
I was super excited when one of my favourite natural health brands Genuine Health launched their own line of probiotics called Advanced Gut Health Probiotic. I mean it was inevitable given they are gut health experts with their line of fermented superfoods. I've been using their greens+ and fermented vegan proteins for years now.
Before I go, a few points I wanted to mention that are key about this probiotic and why I take it:
It's a multi-strain probiotic (my preference) which has 15 strains to mimic human gut flora. This promotes gut diversity and keeps your inner garden brimming with beautiful species!
It has guaranteed potency. This means it will contain no less than 15 or 50 billion active live bacteria until the expiry date.
The capsule is plastic-free and time-released for targeted delivery.
It's vegan, soy-free, gluten-free and non-GMO.
The awesome Genuine Health crew has offered joyous readers an opportunity to win their new probiotics!! Plus enter for a chance to win their fermented vegan protein powder and bars, plus greens+O.