These muffins remind me of raisin bran muffins my mom used to bake for my brother and I when we were little. I love these muffins. It's part taste and part texture. I just love the texture that oat bran gives these muffins. You actually feel like you're eating something substantial. As for the taste, they are super yummy!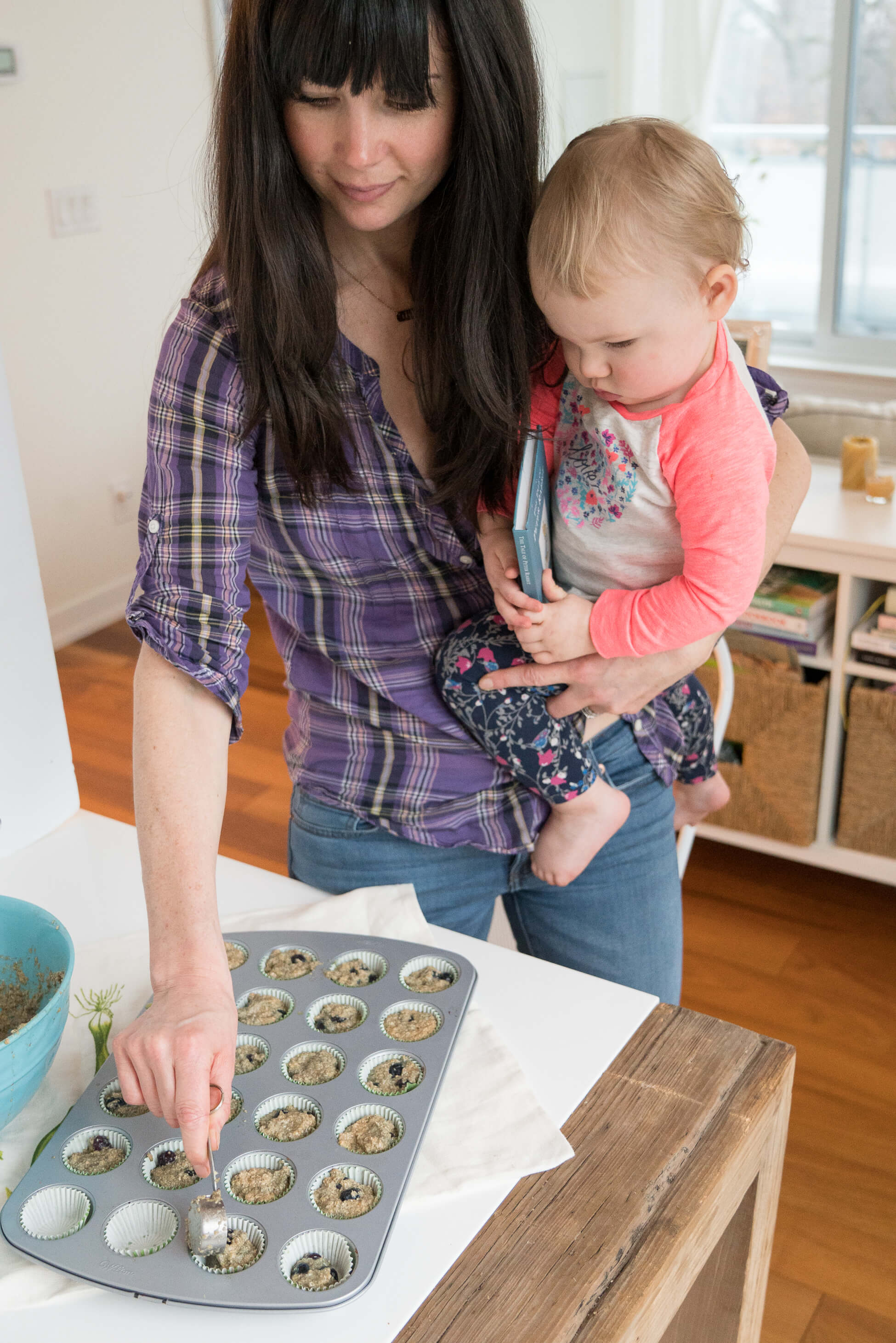 They are the perfect snack for the mid-aft munchies!
These muffins are packed with fiber from the ground almonds, flax and oat bran. Oat bran isn't an ingredient I use that often, but I should! It has a lot of soluble fiber and once it reaches the digestive system absorbs nearly 25 times its weight in liquid. This means it fills it keeps you fuller longer. In comparison, it has about 50% more fiber than oatmeal.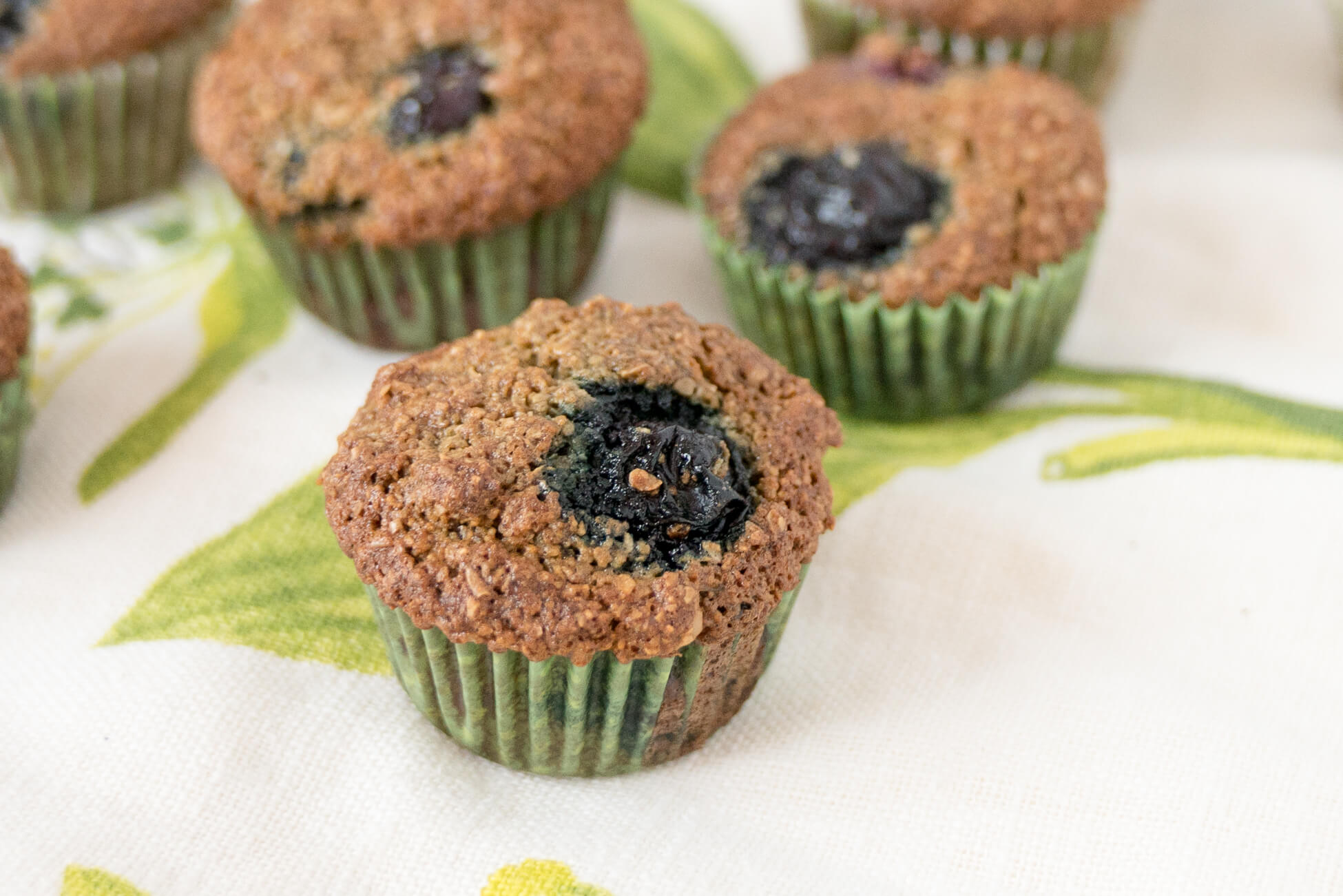 My dear friend Candice made a variation of these for our little ones to snack on when I visited her last weekend and I just had to make them! The original recipe came from the Ambitious Kitchen blog but I made some joyous changes.
I made these muffins "mini" because they are good for little hands and then you can eat two or three.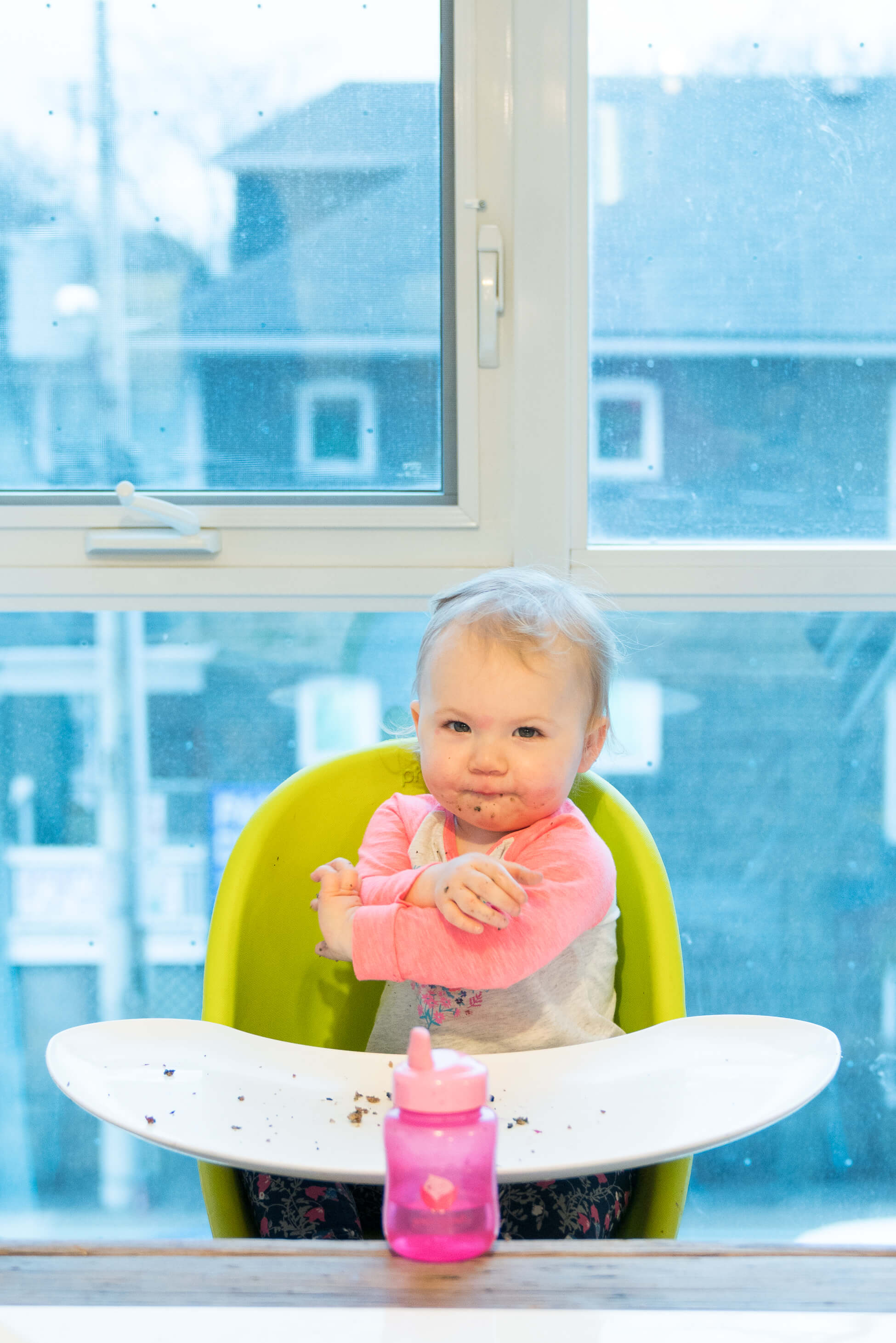 These days, with Vienna being a little more picky, I'm always looking for creative ways to get her to eat superfoods like oats, flax or almonds. I have no trouble with blueberries, in fact she'd live off berries if she had a choice so it was a fair compromise to put blueberries in this muffin recipe.
Blueberries are super rich in vitamins and minerals anyhow, so we all win! (In the photo above, she's a bit of a mess... she has a cold right now and she smacked her head on her baby doll stroller -- eek! However, she's still super cute in my eyes :))
I've made these a few times already so I thought it was time I shared them on the blog. I made them again today because we are heading to Ottawa for a couple of days and my parents are looking after Vienna. So I wanted to have some easy snacks on hand for Vienbeans :)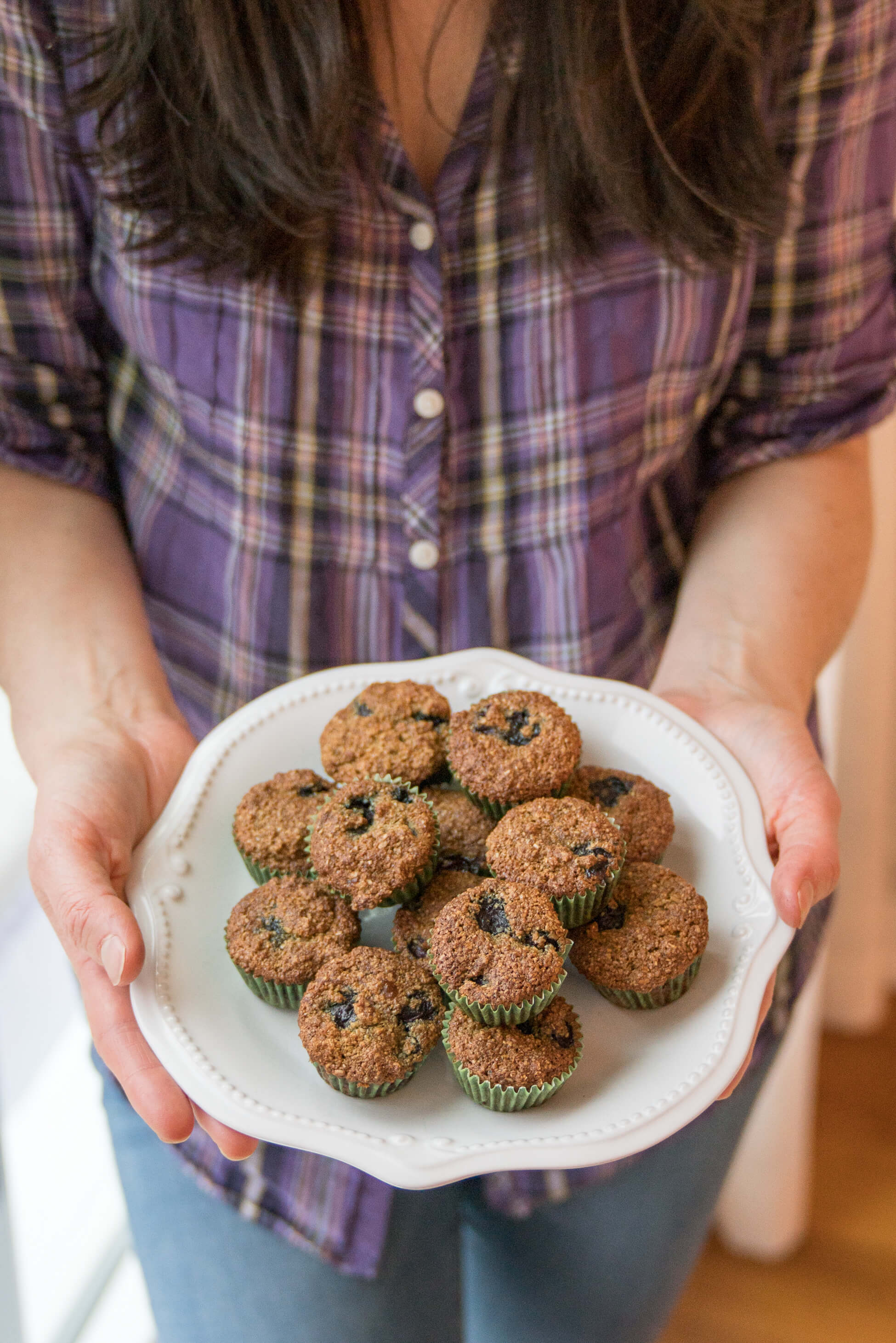 They are not technically gluten-free but Bob's Red Mill brand does sell "gluten-free" oat bran.
If you make them grown-up size you'll have to bake them a little longer. I'm guessing about 5 to 7 minutes longer.
Now because I made them when blueberries are NOT in season I just used frozen organic blueberries. However, I can't wait till July/August when blueberries are in season!!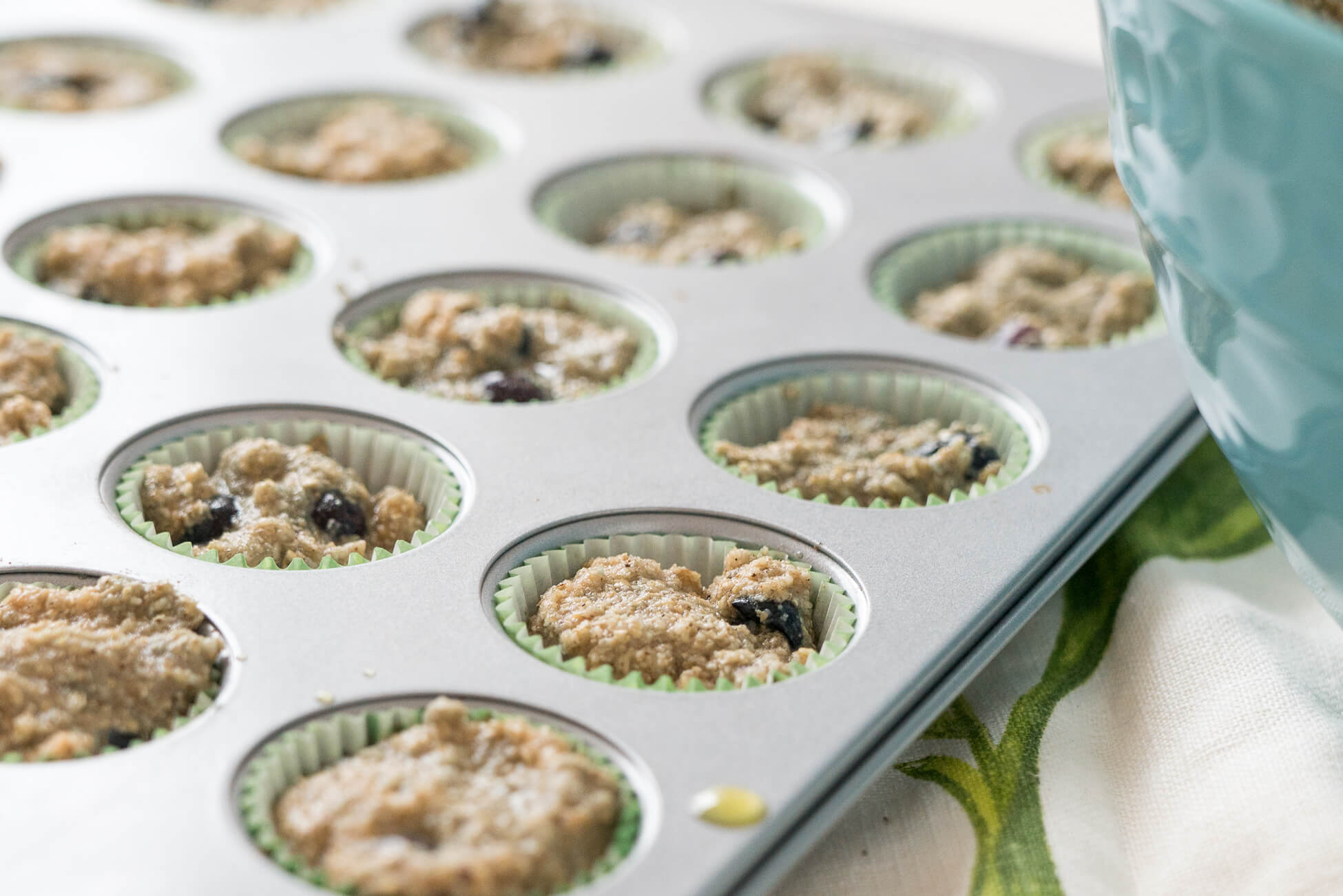 Here's the recipe.
Ingredients
1 cup oat bran*
3/4 cup almond flour (almond meal)
1/4 cup ground flax or flax meal
1 tsp ground cinnamon
1 tsp baking soda
2 eggs, whisked
1/3 cup real maple syrup
2 tbsp coconut oil, melted
1/2 cup almond or coconut milk
1 cup fresh or frozen blueberries**
Instructions
Preheat oven to 350F degrees. Line a mini muffin tray with paper cups or grease really well. Combine all the dry ingredients into a large bowl: oat bran, almond flour, ground flax, cinnamon and baking soda.
In a separate bowl, combine the wet ingredients: 2 eggs, maple syrup, coconut oil, almond or coconut milk, fresh or frozen blueberries.
Combine the dry and the wet ingredients together.
Bake for 15-20 minutes or until a fork inserted comes out clean.
Makes 28 mini muffins.
---
Notes
*Oat bran is just the bran part of the oat flake. Bob's Red Mill is the brand of oat bran I use. If you prefer to use whole oats, just make sure you grind them or put them in a food processor until they are a finer texture similar to oat bran.

**Make sure you let the blueberries thaw if you're using frozen.
Muffins are one of my favourite grab and go snacks these days, so I've compiled a bunch of my favourite muffin recipes from the blog for you below.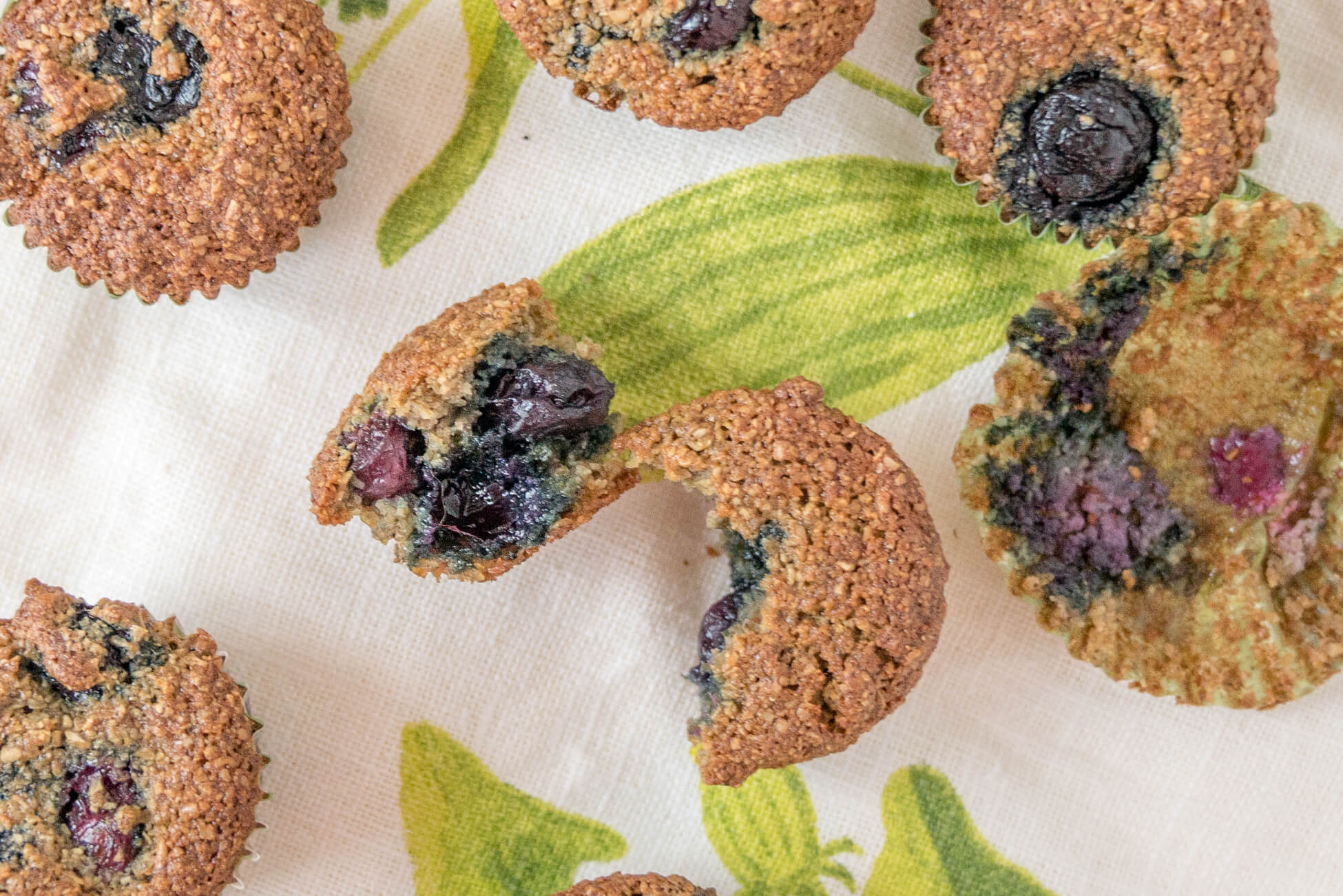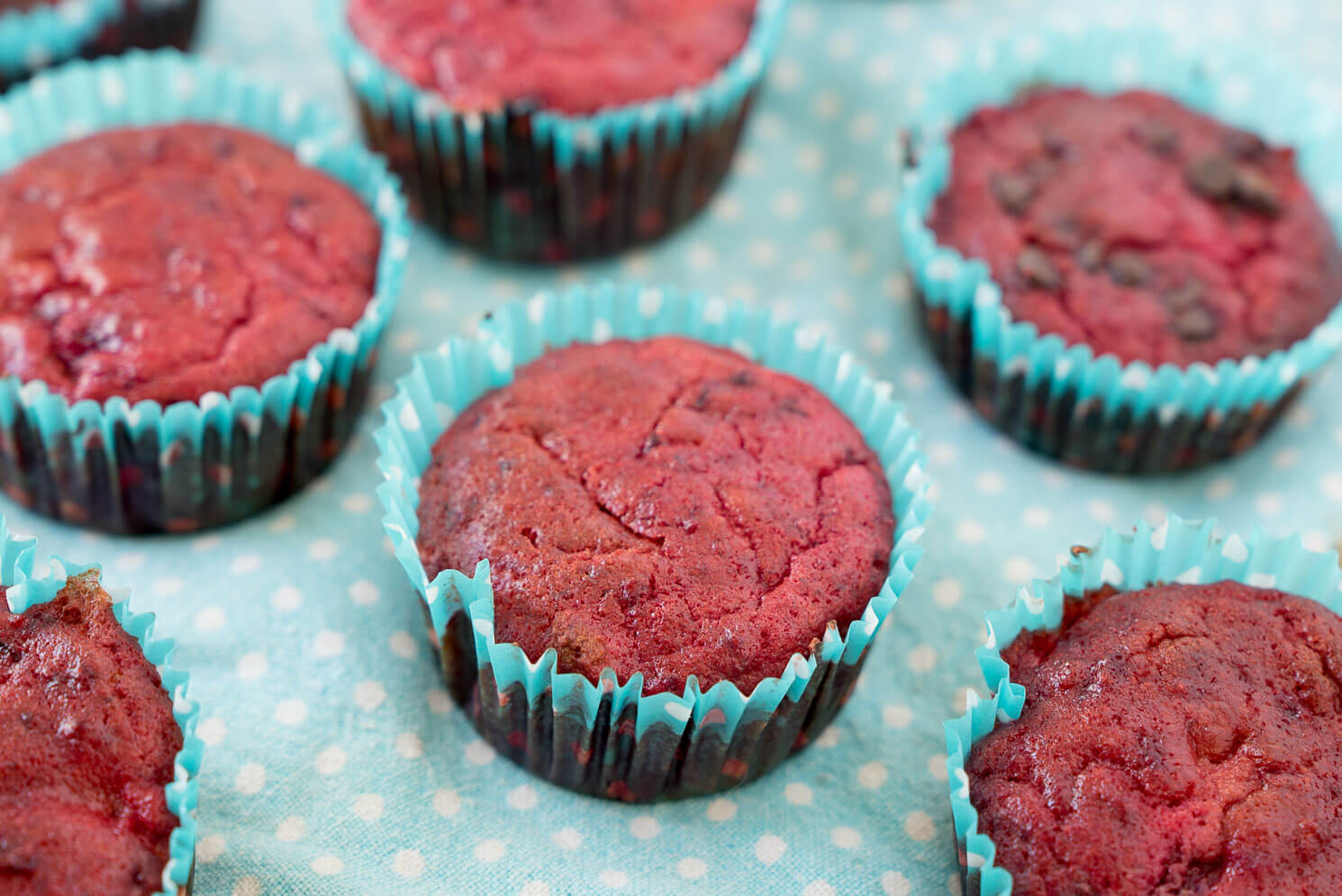 Sweet Potato Protein Muffins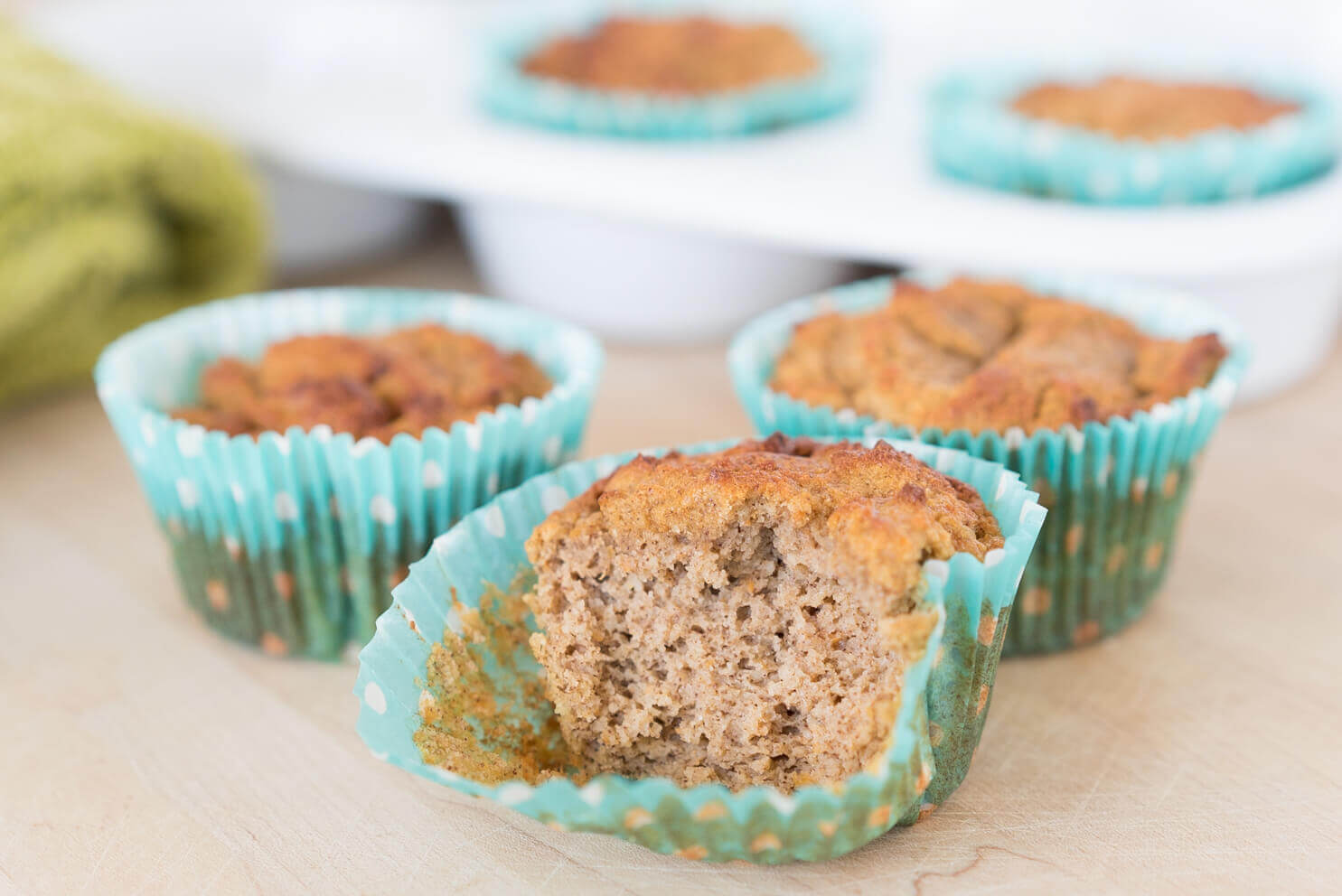 Coconut Flour Banana Spice Muffins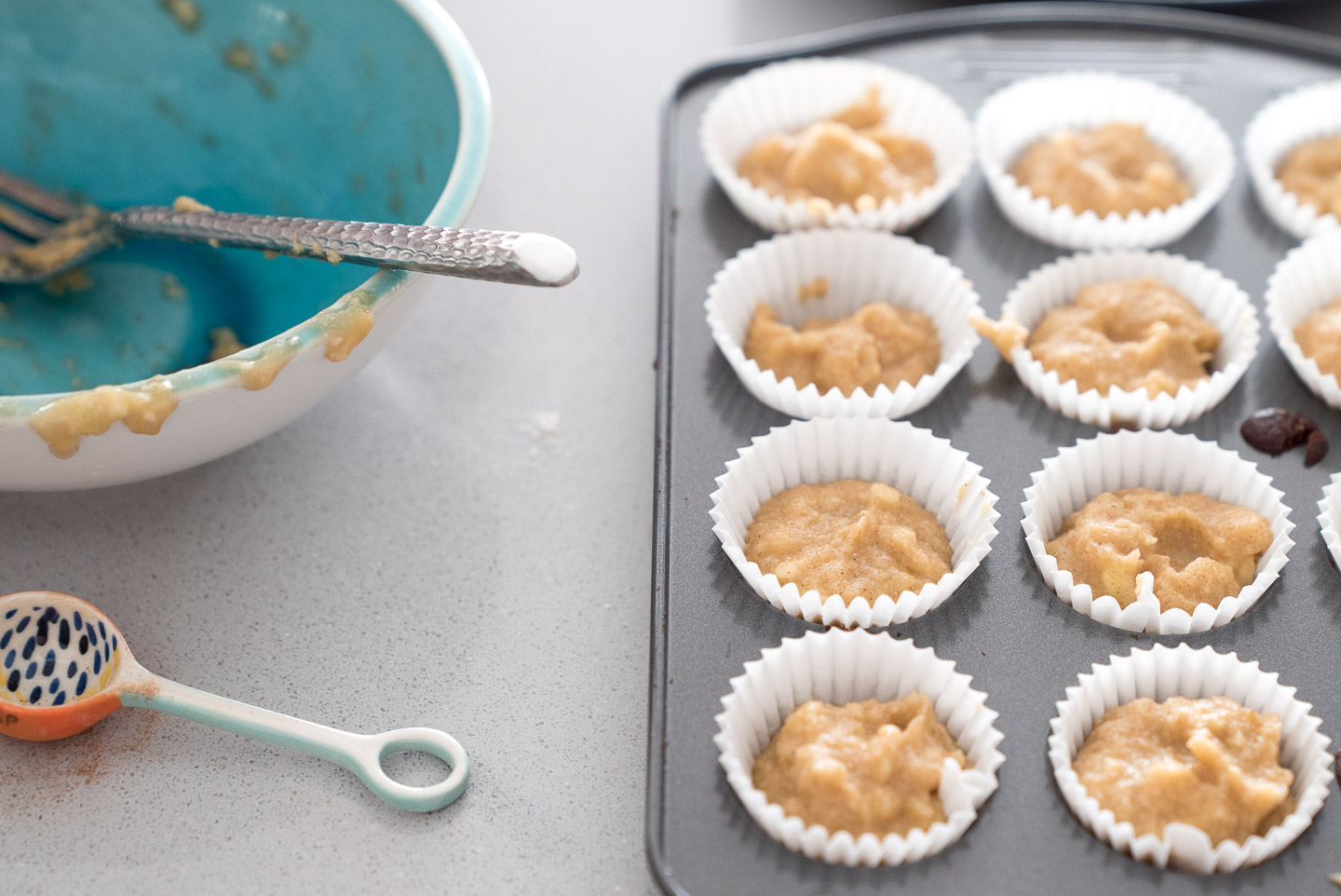 I hope these healthy and yummy muffins become a favourite in your home!
Have a joyous rest of your week!
Joy