Walker and I had our first overnight trip withoutVienna in Chicago earlier this week. Vienna has traveled with us on every trip so far, but this business trip would have been a little more difficult. Even though she was with my parents and I had absolutely nothing to worry about, I still missed her like crazy. So yeah, I was that mom texting with my mama most of the 36 hours were gone. LOL! Side note: Vienna loves her grandma and grandpa so much, she didn't mind one bit!
Now the reason for these muffins: The day we left, I whipped these up in the morning because Vienna loves them and so do I! I wanted her to have some healthy, yummy snacks and I wanted to bring some with us on the plane. I created these based on the deliciousness of my Pumpkin Chocolate Chip Muffins. Once you've got the formula nailed for coconut flour, you can create anything!
I hope you love this short recipe video and be sure to watch the whole thing because I have a special guest at the end :)
Whether you're making these for yourself or for little ones, they are a wonderful addition to breakfast with a smoothie or an afternoon power snack. I make them "mini" size so they are perfect for little hands and then you have no food guilt (not that you should anyhow) when you eat three or four of them.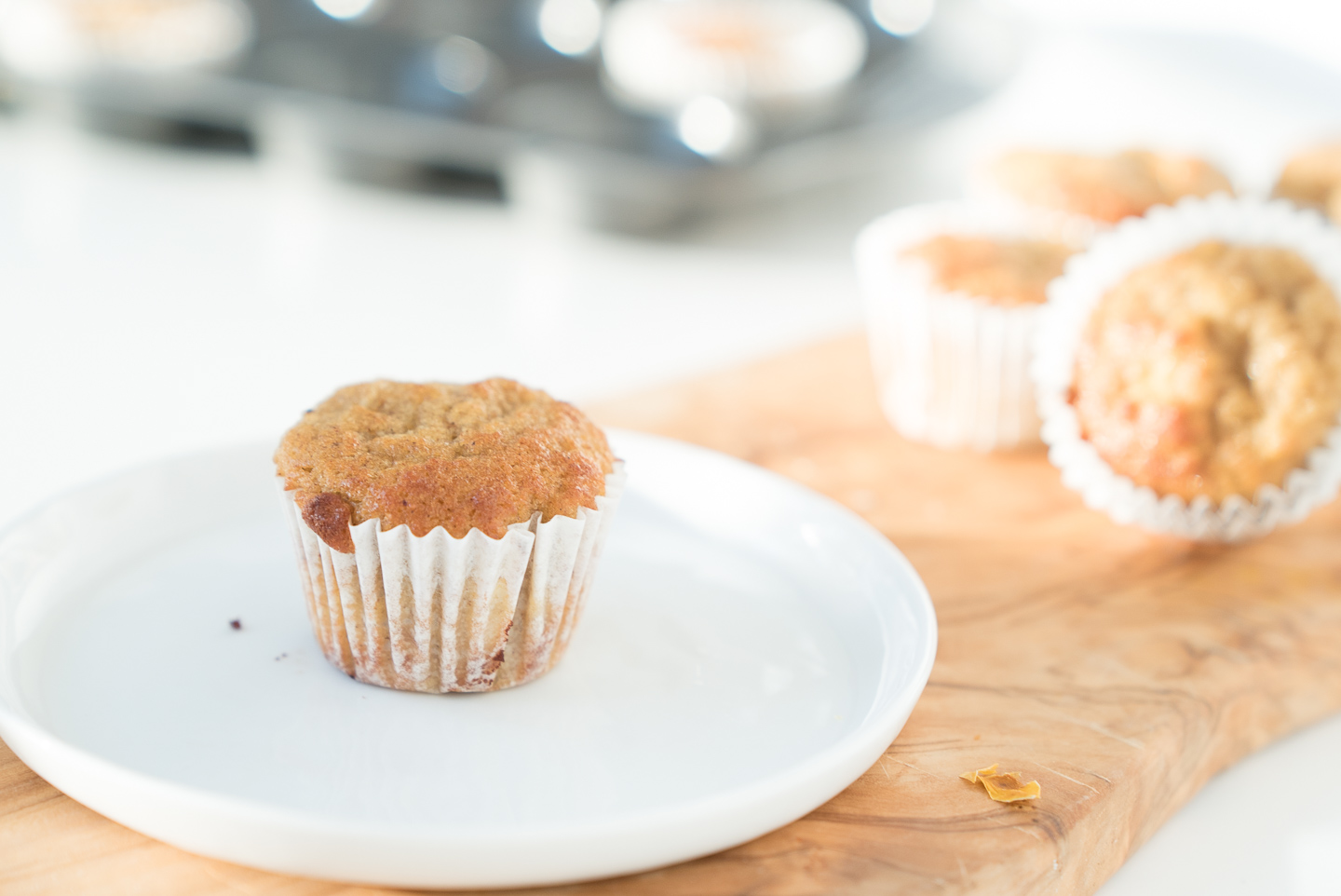 Coconut flour is a super nutritious flour to use. I mean, check out some of these benefits:
It contains about 16 grams of protein per cup, making it higher in protein than many grain-based flours.

Coconut flour is incredibly high in fibre, with a whopping 40 grams of the stuff that helps keep your digestive system moving per cup!

Coconut flour, like other coconut products, contains medium-chain fatty acids that help support a healthy metabolism and balanced blood sugar levels.

Coconut flour is gluten-free!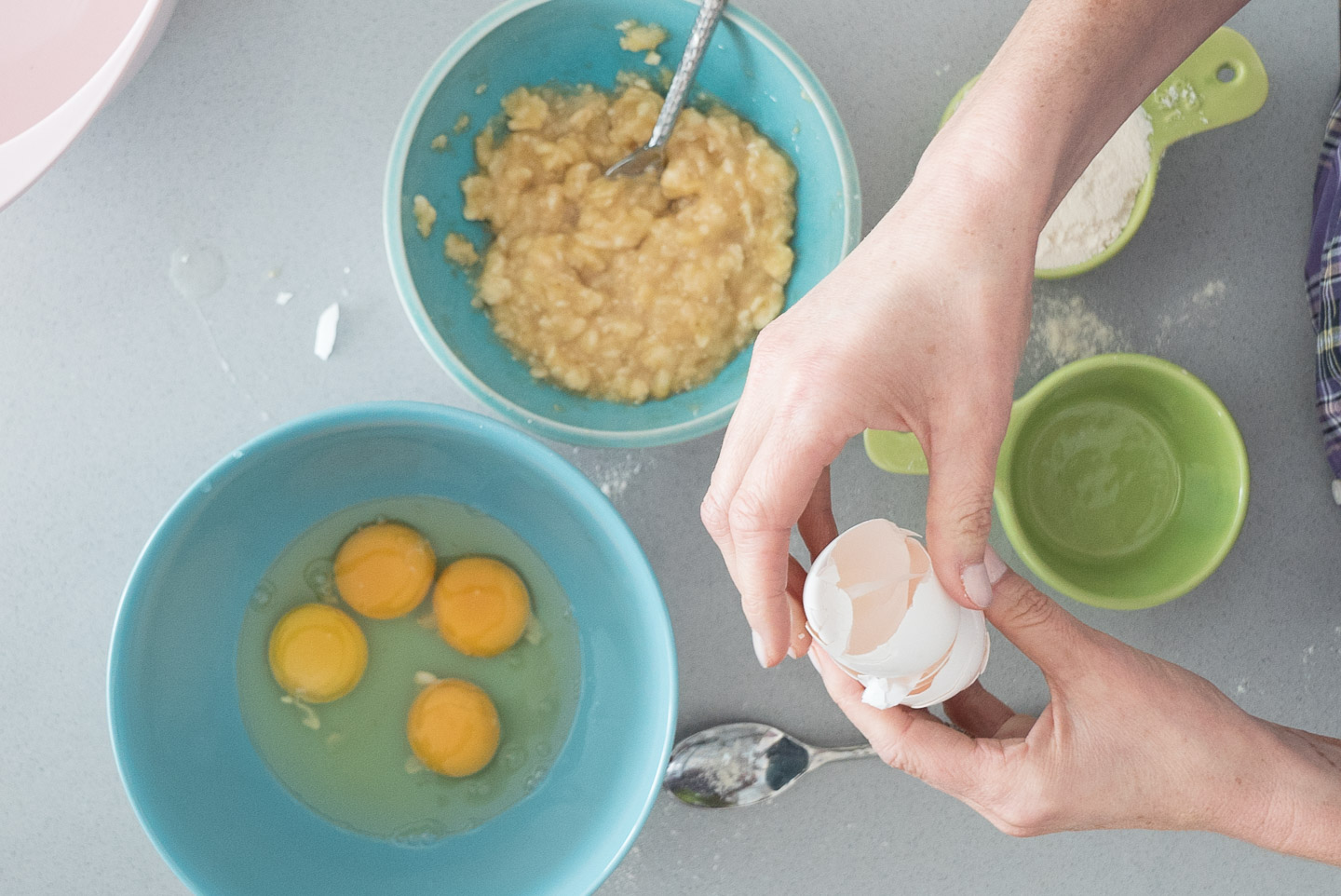 As for what puts the "spice" into these flavourful mini muffins, I added cinnamon and nutmeg, but you could also add ground ginger too.
Cinnamon is packed with anti-inflammatory antioxidants! Cinnamon is ranked an impressive #7 on the ORAC scale that ranks the antioxidant levels in foods. Cinnamon's anti-inflammatory properties are so strong that studies have shown that it can help relieve muscle soreness, PMS pains, severity of allergic reactions, and other age-related symptoms of pain.

Cinnamon is a natural anti-microbial, anti-biotic, anti-fungal, and anti-viral agent.

In the 17th century, spice wars between Indonesia, Portugal and the Netherlands nearly rendered the nutmeg tree extinct. Thank goodness it was able to recover!

The nutmeg fruit actually produces two different spices: mace is harvested from the outside of the fruit, while nutmeg comes from grinding up the kernel.

Nutmeg (and the mace that comes from the same plant) has some completely unique disease-preventing phytonutrients. Trimyristin and myristicin can help soothe certain parts of the nervous system while stimulating others, so nutmeg can spice your mood up as well as your food!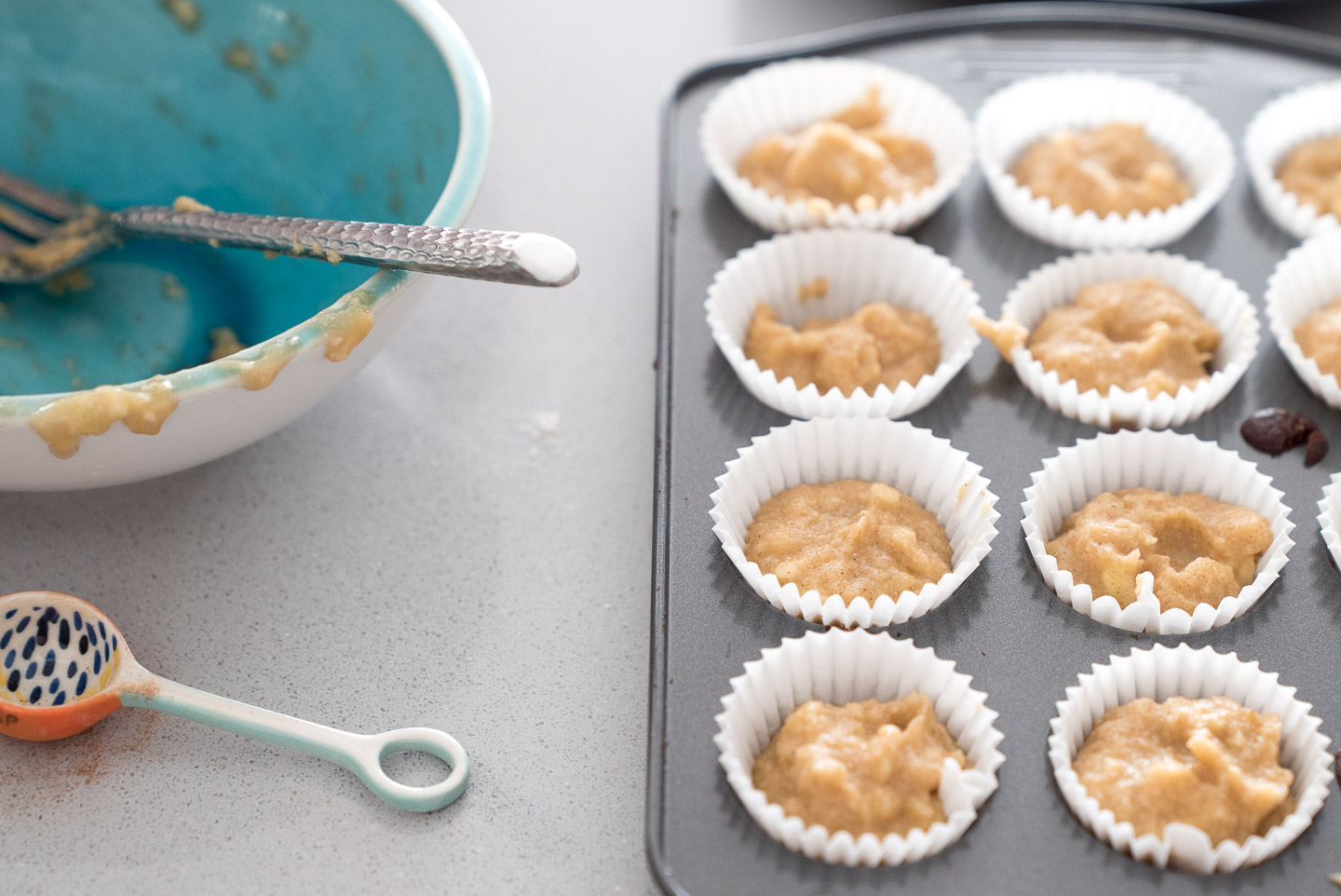 Rise + Shine
Coconut flour Banana Spice Muffins
Save
Print
Ingredients
1/2 cup coconut flour
2 tsp baking powder
1 tsp ground cinnamon
1/4 tsp ground nutmeg
2/3 cup mashed bananas
1/4 cup maple syrup
1/2 cup coconut oil, melted
4 eggs, whisked
2 tsp vanilla extract
Instructions
Combine all the dry ingredients in a large mixing bowl. In a separate bowl, whisk together the wet ingredients.
Then add the wet to the dry ingredients.
Place batter into muffin tin cups or grease a muffin tin.
Bake at 350 degrees F for 15-20 minutes for mini muffins or 20 minutes for regular size or until a fork inserted into the middle of the muffin comes out clean.
Makes 15-20 mini muffins. Or 10 if you make them larger.
---
If you have any questions about coconut flour feel free to post them below.
I hope you love these! Have a joyous day!
Joy