It's cold season folks! Hopefully you've been able to avoid a cold so far. A cold can really make you feel awful with all the symptoms -- stuffy nose, sore throat and coughing. The worst part of it to me is not being able to breathe out of my nose. It makes it so difficult to sleep! Essential oils can really help to clear out congestion and get you breathing better in no time.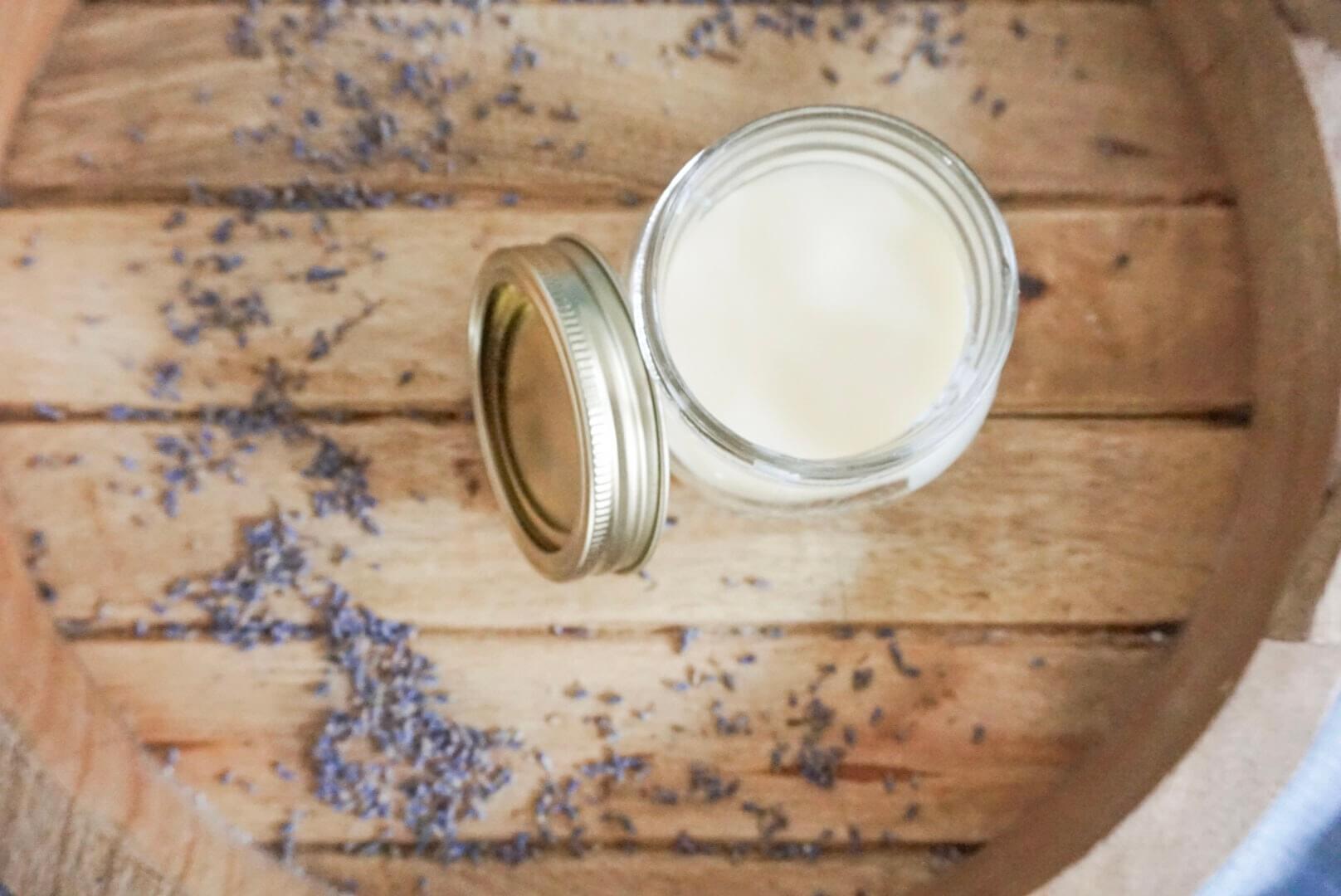 The best essential oils for a cold are eucalyptus and peppermint. Eucalyptus essential oil is an expectorant (meaning it helps you expel mucous) and antiviral, making it the ultimate essential oil for a cold or a flu. Peppermint essential oil is mainly composed of menthol, which helps to ease the headaches and stuffiness that come with illness. Both provide a cooling sensation to inflamed sinuses.
In addition to eucalyptus and peppermint, I've added lavender to this chest rub. The scent of lavender has been shown to reduce headache symptoms and induce relaxation. So if you're feeling super stuffed up and just icky all around, lavender will help ease the discomfort.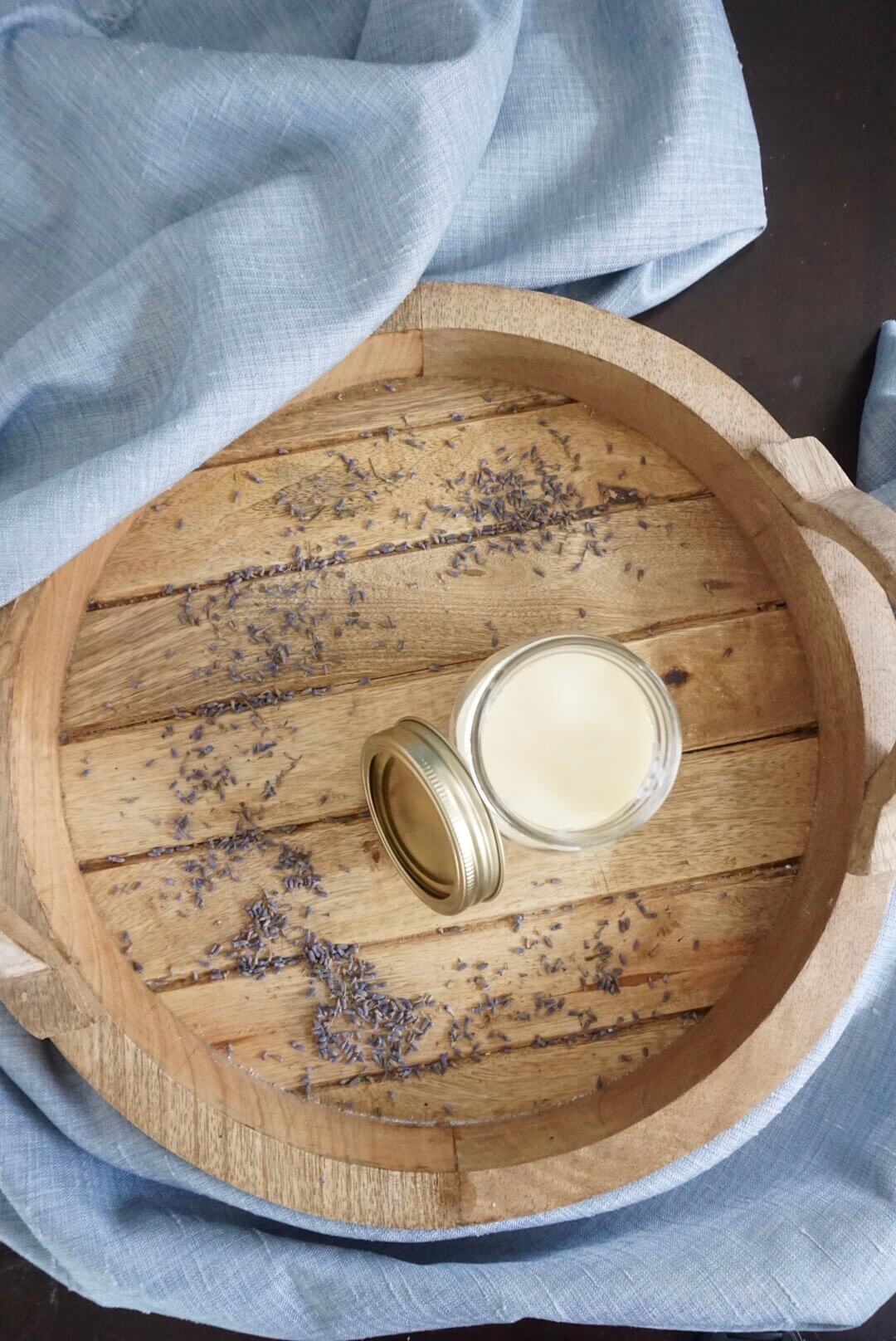 This chest rub is perfect for applying right before bedtime or really any time of day that you need some relief! The recipe below is made with the essential oil dosage for adults (age 13+).
It's important to know that while essential oils come from plants, that doesn't mean you don't need to be careful with how you use them- they're extremely potent!
If you want to make this recipe for children 5-12, use 1/4 of each of the essential oil amounts. For younger children, its best to diffuse the oils into the air using a diffuser rather than topical application.
Ingredients
30 grams beeswax
90 grams coconut oil
120 drops eucalyptus essential oil
20 drops lavender essential oil
12 drops peppermint essential oil
Instructions
In a double boiler, or a heatproof bowl set over a pan of boiling water, heat beeswax and coconut oil until thoroughly melted. Remove from heat.
Whisk in the essential oils and then pour into a tin or glass container that can hold 1 cup of liquid- work quickly, the mixture will begin to harden within a couple minutes. Place a lid loosely on the container to keep the oils from escaping and let cool until hardened.
To use, rub onto chest and breathe deeply. For short term use only, ie. the length of your cold or flu.
---
What are some of your best go-to natural cold and flu remedies?