I posted a "love letter" I wrote to myself on Instagram on International Women's Day as a little creative writing project and also as a gift to myself because I don't often get to indulge my creative side, but also because I realized it was something I should do.
Through my work, I meet a lot of people struggling with anxiety and depression, and in many cases, at the root of it all is that their assessment of themselves is not consistent with reality.
Everyone from caring parents, loving partners and successful professionals are unhappy because they judge themselves harshly: "I'm not ___ enough", "I'm too ___", I should be ___","my ___ is only ___ and they already ___".
I have long been aware how big negative self-talk can be in my life, and how needless and hurtful it is. The thought of my young daughters saying the things I sometimes say to myself breaks my heart.
This is the moment in their lives that I can model self-love and confidence for them; the tools they will use to counter the messaging they are subject to elsewhere in their lives. I'm referring to advertising that suggests they are "incomplete" without the product in question, unkind words from others, and even the unintended consequences of my best parenting efforts.
And, equally importantly, I can begin to move towards unconditional happiness and I hope the same for you, which is why I truly believe everyone should write a love letter to themself!
If you're not sure where to get started for you, I've put together some of my top tips and some inspiring quotes for you below!
How To Write a Love Letter To Yourself
Love comes from the heart, not the head. Don't try to talk yourself into loving an element of yourself of which you are not fond, because in your head you feel like "you should". Meditate on your strong qualities, don't engage in false modesty and be proud of yourself for the things you're doing great at.
2. Nobody's perfect – and it's okay
It's okay to not love everything about yourself. Nobody's perfect and to pretend you are is deluding yourself. Acknowledge areas of weakness, resolve to grow and improve if this is a quality that matters to you (or not, because remember, it's okay to just be you) and regard yourself with compassion; the way you would treat a child who is learning and growing.
3. Don't measure and compare
Loving yourself more doesn't detract from your love for others in your life. Your potential for loving is unlimited. If anything, the more loving and accepting you are of yourself, the more loving and accepting you will be of others.
Don't measure yourself against others when assessing yourself. If you're working hard at being a better parent, be proud of your efforts, even if someone else you know is a "better" parent than you are.
4. Self-love needs to be practiced
Self-love and self-acceptance is a way of being. It will grow in you, but if you are new to it, you have to foster it. Re-visit this love letter to yourself often, perhaps as a daily affirmation. Journal daily or begin a meditation practice.
For inspiration, these are my favourite quotes or poems on self-love:
Worthy now. Not if. Not when. We are worthy of love and belonging now. Right this minute as is.
- Brené Brown
She loved herself
but didn't wear it on the outside
this love came from the inside
as a deep calm confidence
in who she was
on this earth –
a quiet respect
for the person she saw
in the mirror.
- Atticus
Remember, this is more than a creative writing project. Being happy with the person you are is a way of being, not an errand to be completed.
Now I thought I would help you out and give you some confidence to write this love letter to yourself by showing you what my love letter to myself looks like (in the form of things I love about myself). It has taken me 41 years to get to this place of self-acceptance and to love myself unconditionally (most of the time; I'm not perfect, after all). These qualities are part of me. They may wax and wane with the events of my life, but are always there for me to draw strength from.
10 Things I Love About Myself
1. Compassionate spirit
2. Adventurousness
3. Comfort in my own skin
4. Strength and determination
5. Lovingness
6. "Joie de vivre" or "cheerful enjoyment of life"
7. Optimism
8. Genuine in spirit, action and words
9. Yearning for growth
10. How easy it is to make me laugh or cry
Now it's your turn to put pen to paper. Grab your favourite journal and write it out. If you're a seasoned journaler, this may come a bit easier to you. If you're new to journaling, this may not feel as natural at first but trust me, it does get easier!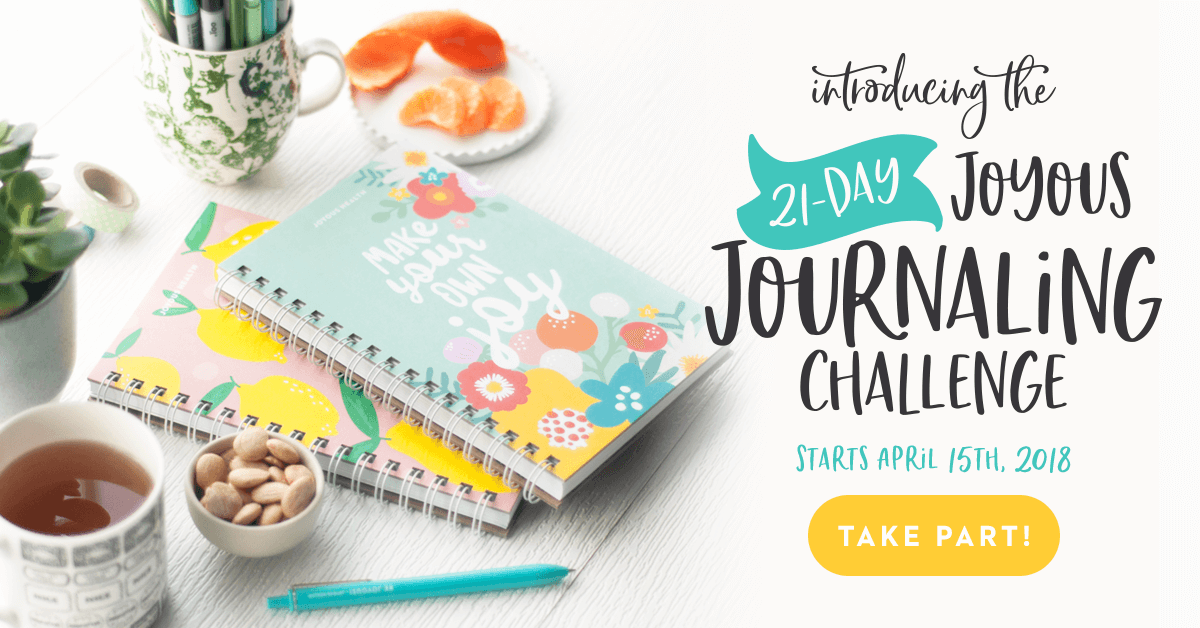 Now tell me, what do you love about yourself? Share at least 3 things in the comments below!