If you haven't yet heard the news, well that just means you might not be following me on social media yet because I've been screaming it from the rooftops (hehe!), but my NEW Natural Volumizing Lavender & Conditioner is now here and available in the Joyous Shop!
I've been dreaming of bringing you a natural haircare product line that you can trust and feel good about using on yourself for what seems like forever!
Just like I care about the quality of food I put into my body, I also care a lot about the products that I use on my skin since approximately 60% of what we put on our skin is absorbed directly into our bloodstream. Most people aren't just exposing their skin to one product a day either.
It's said that the average person uses anywhere from 9-12 personal care products a day that can consist of a total of 126 chemical ingredients!
If you've read my book, Joyous Detox, you may already be familiar with some of the damaging effects of toxic accumulation in the body which is why I believe it's so important to detox every single day! One of the ways I do that is by using non-toxic natural personal care products like my Natural Volumizing Lavender and Conditioner :).
Now a lot of people tend to shy away from natural shampoo because they miss the foaming or lathering action of their conventional shampoo. But what gives conventional shampoo that foaming action is an ingredient I avoid called Sodium Lauryl Sulfate, otherwise known as SLS (which can also be found in soap, toothpaste and laundry detergent).
Environment Canada classifies SLS as "toxic or harmful" it has been linked to cancer, neurotoxicity, organ toxicity, skin irritation and endocrine disruption which is a good enough reason for me (and hopefully for you too) to go natural and SLS-free with your shampoo!
With that said, I know a lot of people miss that foaming action in shampoo and the good news is that you can actually still get that from my Natural Volumizing Lavender Shampoo with the ingredient sodium coco sulfate that's found within the shampoo! Sodium coco sulfate differs from conventional SLS (which is typically derived from petrol ingredients) in that it's plant-derived (from coconut) and safe to use on your body. Another big problem with conventional SLS is that it's often contaminated with 1,4-dioxane which is carcinogenic, otherwise known as "Agent Orange" a poison used by the U.S military during the Vietnam War.
Since I value transparency when it comes to shopping for my non-toxic personal care products, I want to be 100% transparent with you too and give you the opportunity to get to know some of the other ingredients found in our Shampoo and Conditioner.
One thing you might want to know is that the majority of the ingredients found in our Shampoo and Conditioner are all rated as a 1 on EWG's Skin Deep guide which confirms that it is not a concern for human use.
Get to know the ingredients in my NEW Shampoo & Conditioner: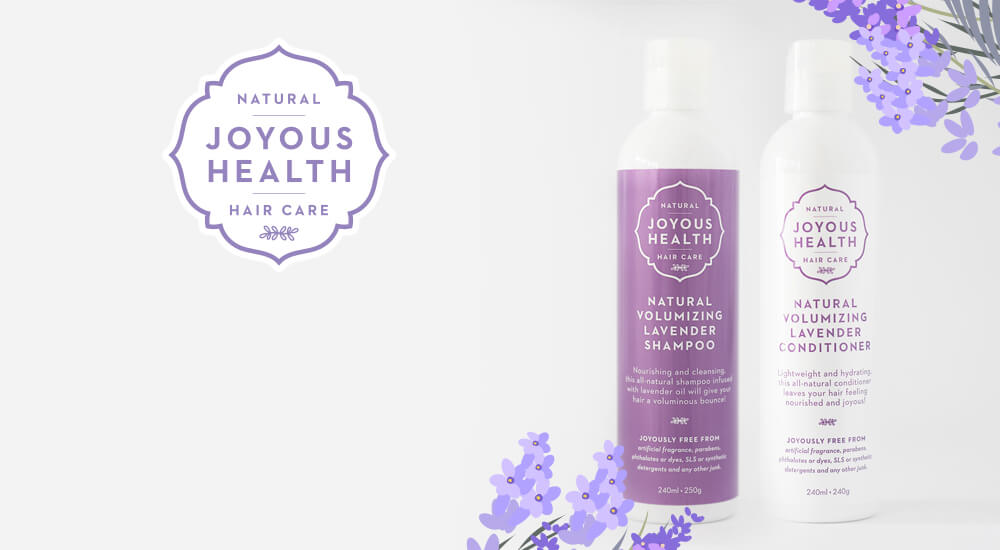 Natural Volumizing Lavender Shampoo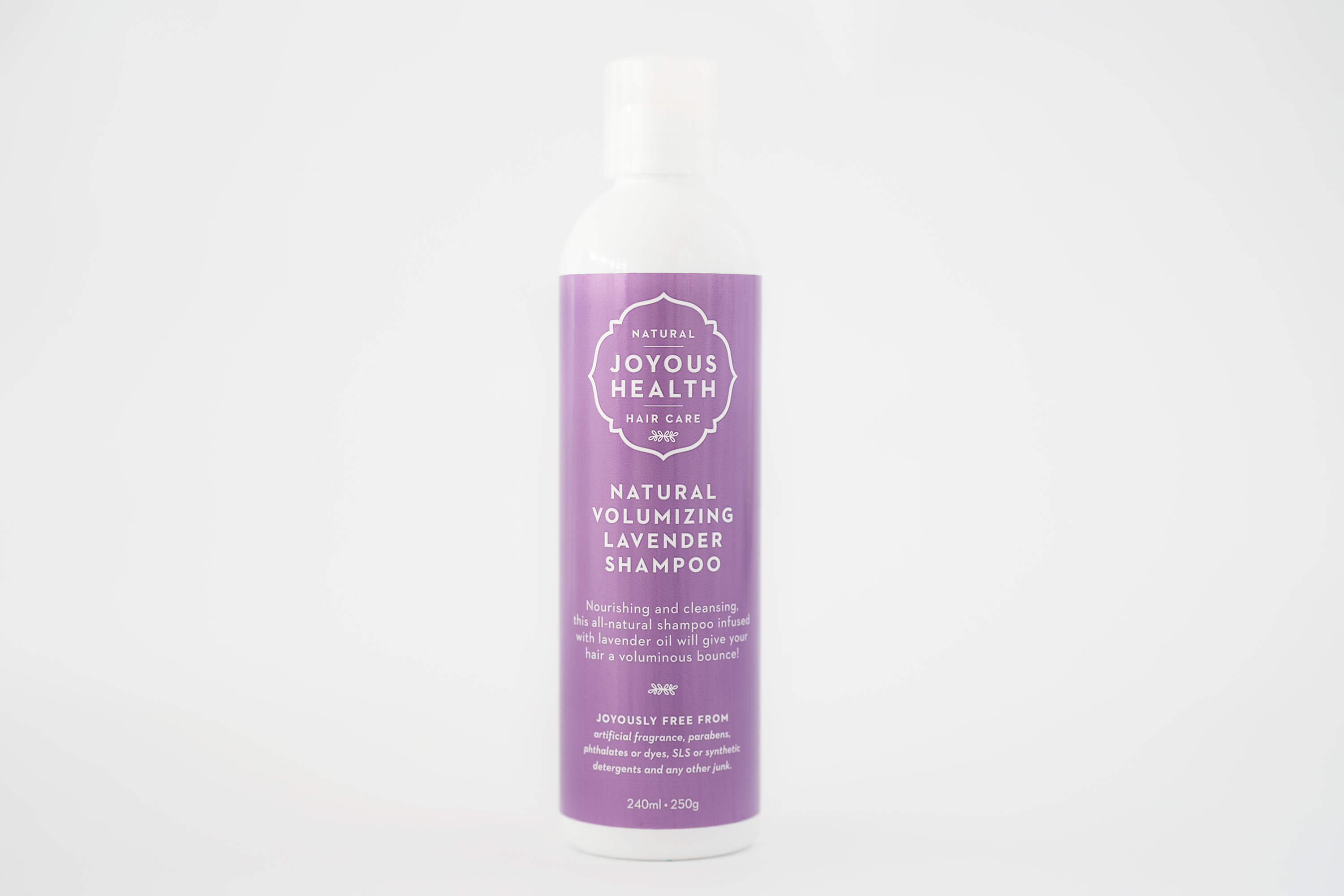 Organic Lavender Extract – helps to to promote hair growth, prevent dry itchy scalp and manage hair conditions such as dandruff and hair loss
Rosemary Leaf Oil - known to help stimulate hair growth, soothe inflammation and give hair a healthy look and feel
Aloe Barbadensis Leaf Juice - extracted from the leaves of the aloe plant, this ingredient helps to reduce scalp redness and inflammation, relive scalp itching, promote hair growth and contains anti-fungal properties that can alleviate dandruff
Glyceryl Oleate – obtained from naturally occurring oils and fats (high in oleic acid) that acts as a skin-conditioning agent
Coco Glucoside - acts as a foaming, cleansing, conditioning and thickening agent which is derived from renewable raw materials such as coconut oil, corn and fruit sugars. It is also completely biodegradable!
Potassium Sorbate - acts as a natural preservative to prevent the growth of mold
Pisum Sativum (Pea) Peptide - this plant-based and hypoallergenic protein is what is going to provide you with the moisture and silky feel you're looking for. It also plays a role in reducing the damage caused by free radicals to promote healthy, voluminous hair!
Natural Volumizing Lavender ConditIOner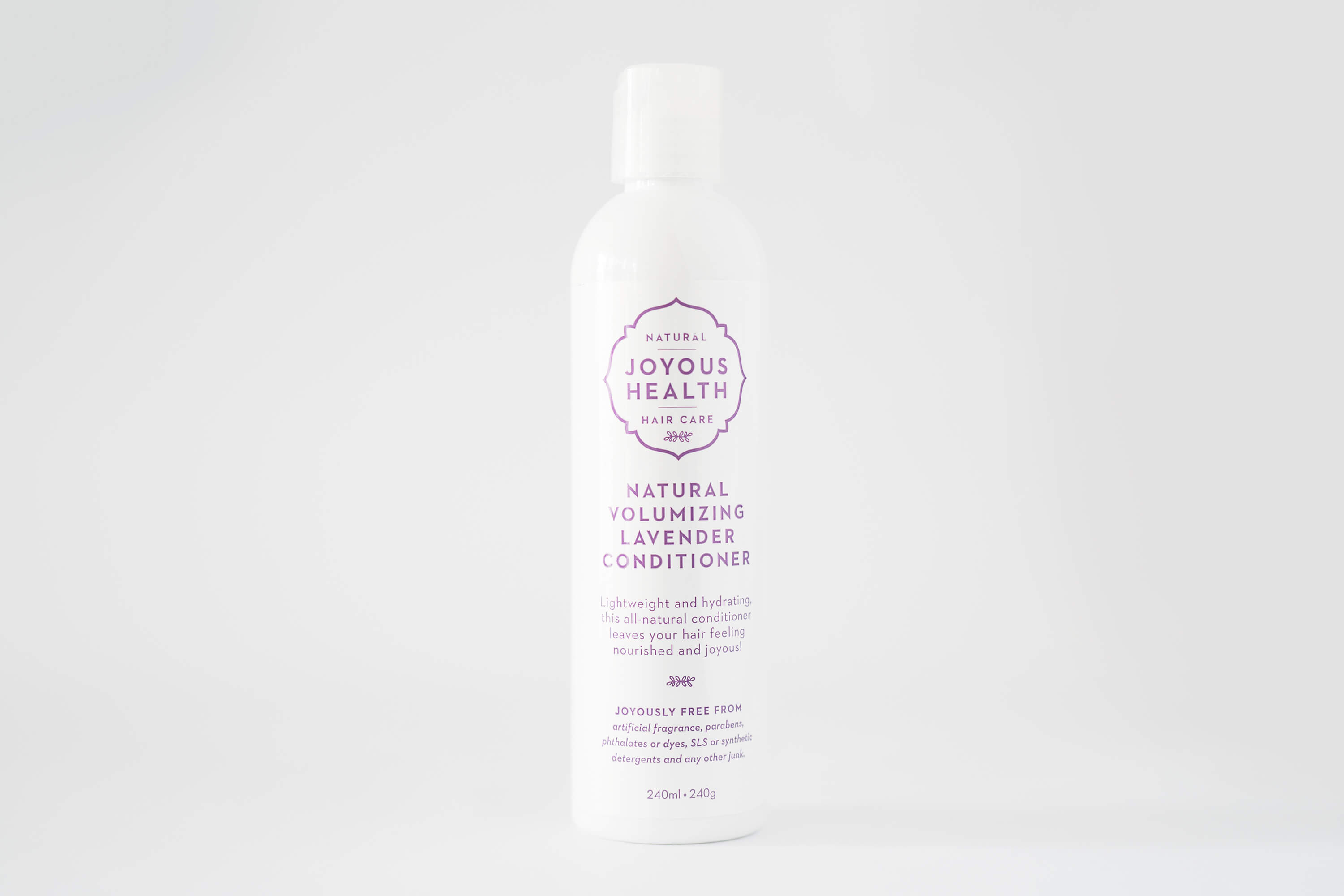 In addition to some of the ingredients above (Organic Lavender Extract, Rosemary Leaf Oil, Aloe Barbadensis, Pisum Sativum (Pea) Peptide, you can also find the ingredients below in our conditioner:
Coco Nucifera Oil ( Coconut Oil ) - it's fatty acid composition and anti-bacterial/anti-fungal properties help to rid dandruff in addition to preventing hair breakage and providing moisture for the scalp
Sunflower Seed Oil - a rich source of Omega 9 and Oleic Acid; one of the essential acids that are needed to stop breakage and stimulate healthy hair growth. It also plays a role in protecting hair and the scalp from UV rays and is also a great source of hydrating Vitamin E!
Eucalyptus Globulus leaf Oil (Eucalyptus Oil) - helps to bring down inflammation in the scalp to create an ideal environment for hair growth and provides a gentle tingling sensation to stimulate hair follices
Hydrolyzed Jojoba Ester (Jojoba Oil) - conditions hair, and more specifically, mositurizes hair and hair follices without leaving any residue. It can also help hair cells to reproduce at a rapid pace
My promise to you is that both our Shampoo and Conditioner are:
Vegan & Gluten-Free
Biodegradable
Not tested on animals
Free of parabens, phthalates, SLS and fragrance
Since we launched our natural haircare products just a short week ago, we've received a few questions which I expect that we'll receive again so I thought I would answer them here for you to save you some time :)
Frequently Asked Questions
Q: Are the Shampoo and Conditioner safe for colour-treated hair?
A: There are no harsh detergents in both our Shampoo and Conditioner, making it a gentle, natural haircare alternative to those with colour-treated hair. However, we have not yet gathered enough feedback from our customers who have used this to make any guarantees. and advise that you use it at your own discretion.
Q: Why do you have Sodium Coco Sulfate (a form of SLS) if you advise to avoid products containing SLS?
A: Good question! Sodium Coco Sulfate is a plant-derived form of SLS from coconuts, unlike the "bad" form of SLS found in most conventional soaps, shampoos and laundry detergent which is derived from petrol-ingredients. You will find this natural form of SLS in our Shampoo as it's responsible for providing the preferred foaming or lathering properties.
Q: Your Shampoo and Conditioner are described as "Volumizing" but I don't want poofy hair!
A: No problem, I don't want poofy hair either! Lavender essential oil is supports hair growth and helps to prevent hair loss. I'm not saying it's a quick fix solution, but the more hair you have on your head, the more volume you'll have. So while this shampoo won't give you the volume of your typical conventional product FULL of chemicals I'm suggesting you avoid, this shampoo supports healthy hair and who doesn't want that!?
Once you start using your Shampoo and Conditioner and discover how AMAZING it makes you hair look and feel, I bet you're going to ask, "Joy! My hair feels so amazing! How else can I support the health and shine of my hair?" And well, I'm glad you asked :)
As you may already know, what's happening on the outside is often a reflection of what's happening on the inside (think hair, skin, nails – you name it!) which is why I'm such an advocate of building strong, healthy hair through nutrition!
I've wrote about various ways you can support the health of your hair through nutrition and supplementation and so I've linked some of those articles below:
You'll notice a common theme in each of them is PROTEIN ! Protein, or rather amino acids, are the building blocks of your hair. Keratin is what actually gives your hair its structure but without enough protein in your diet to produce keratin, your strands will weaken and grow slowly. It only makes sense that we would make sure we are getting an adequate amount of protein in our diet to support this then, right?
For that reason, I've linked some of my favourite protein-rich recipes for you below so you can start eating your way (in addition to lathering your way, with your Natural Volumizing Lavender Shampoo & Conditioner) to strong, healthy, shiny hair!
Recipes for Healthy, Luscious Locks
Mini Sweet Potato Frittatas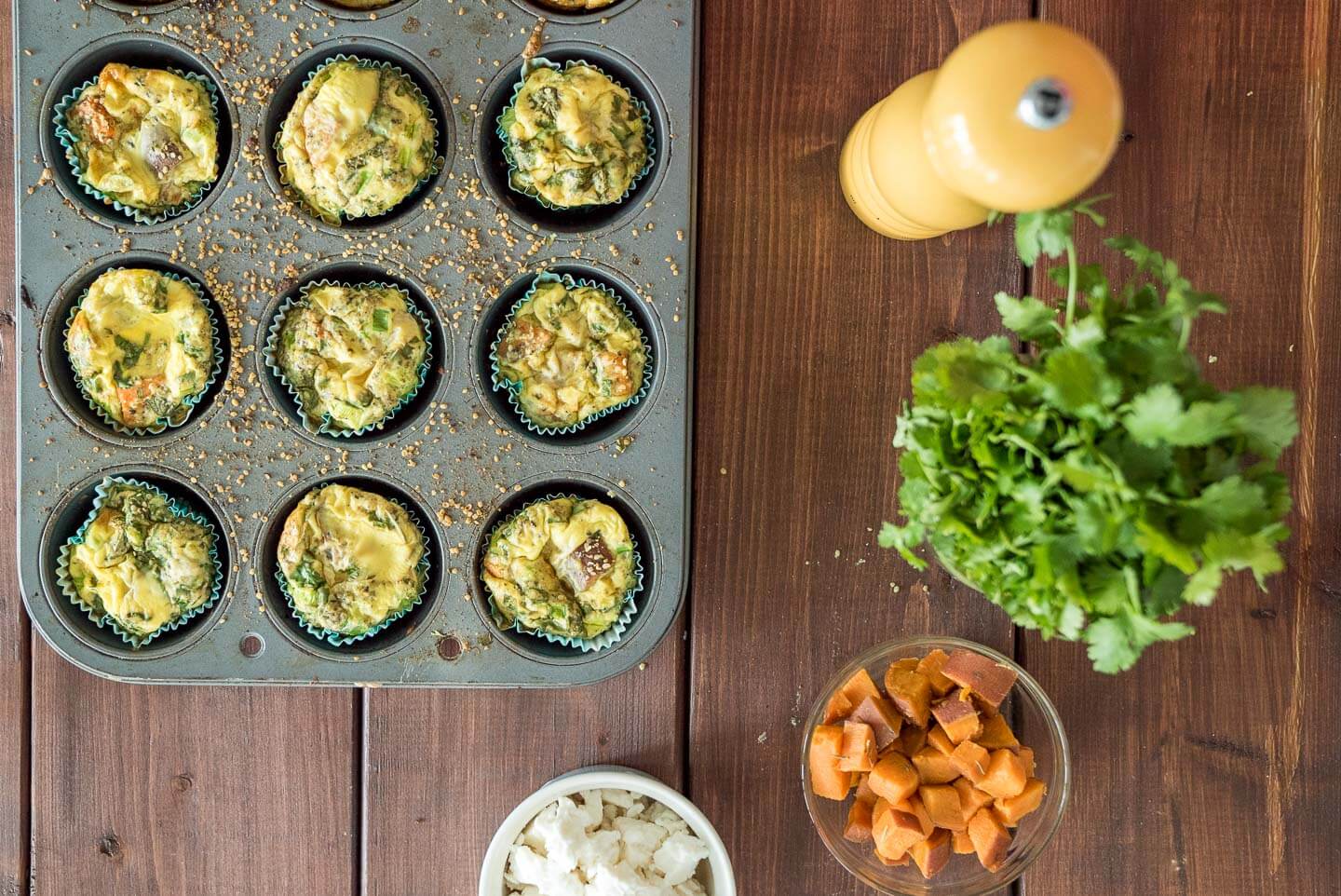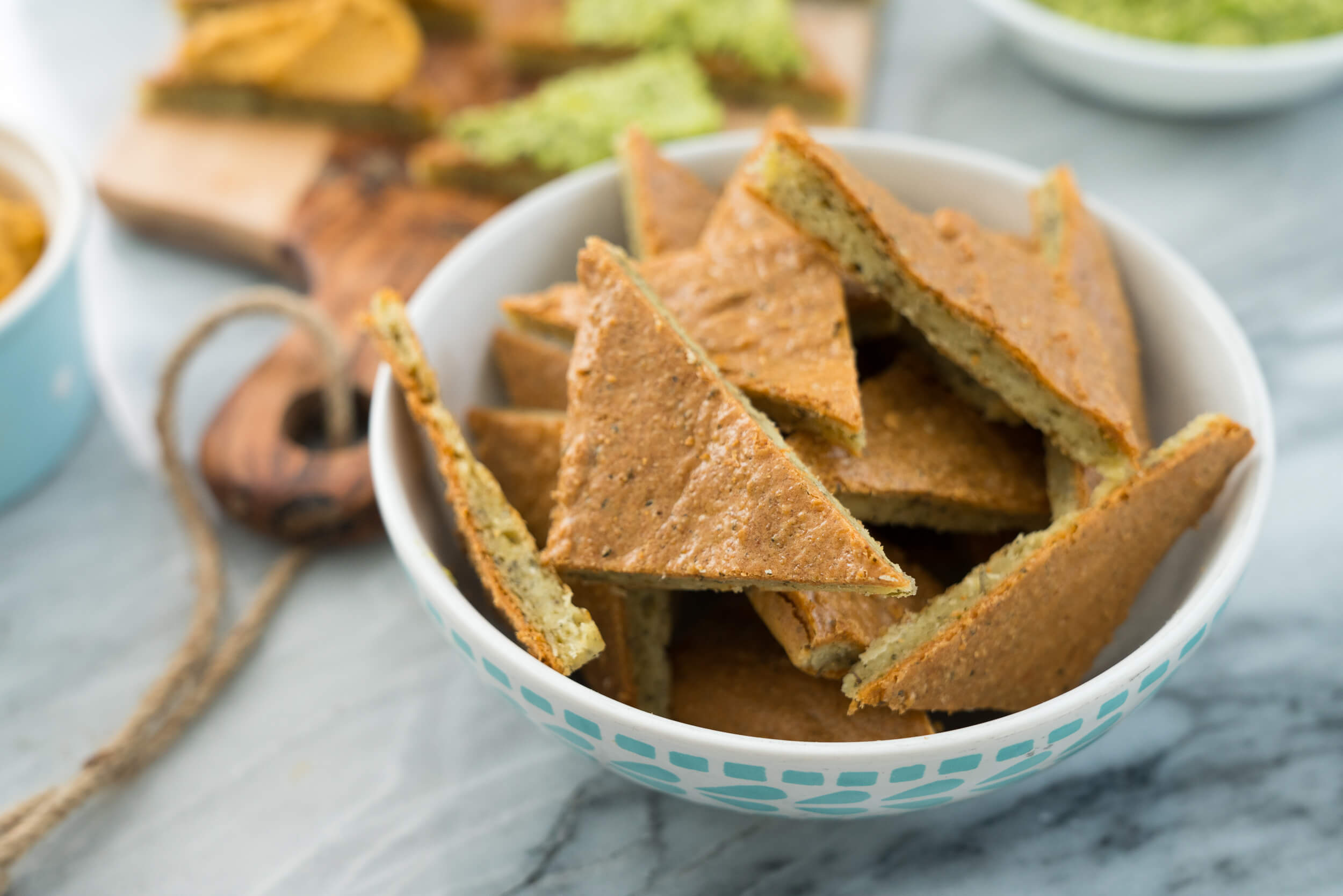 Coconut Crunch Smoothie Bowl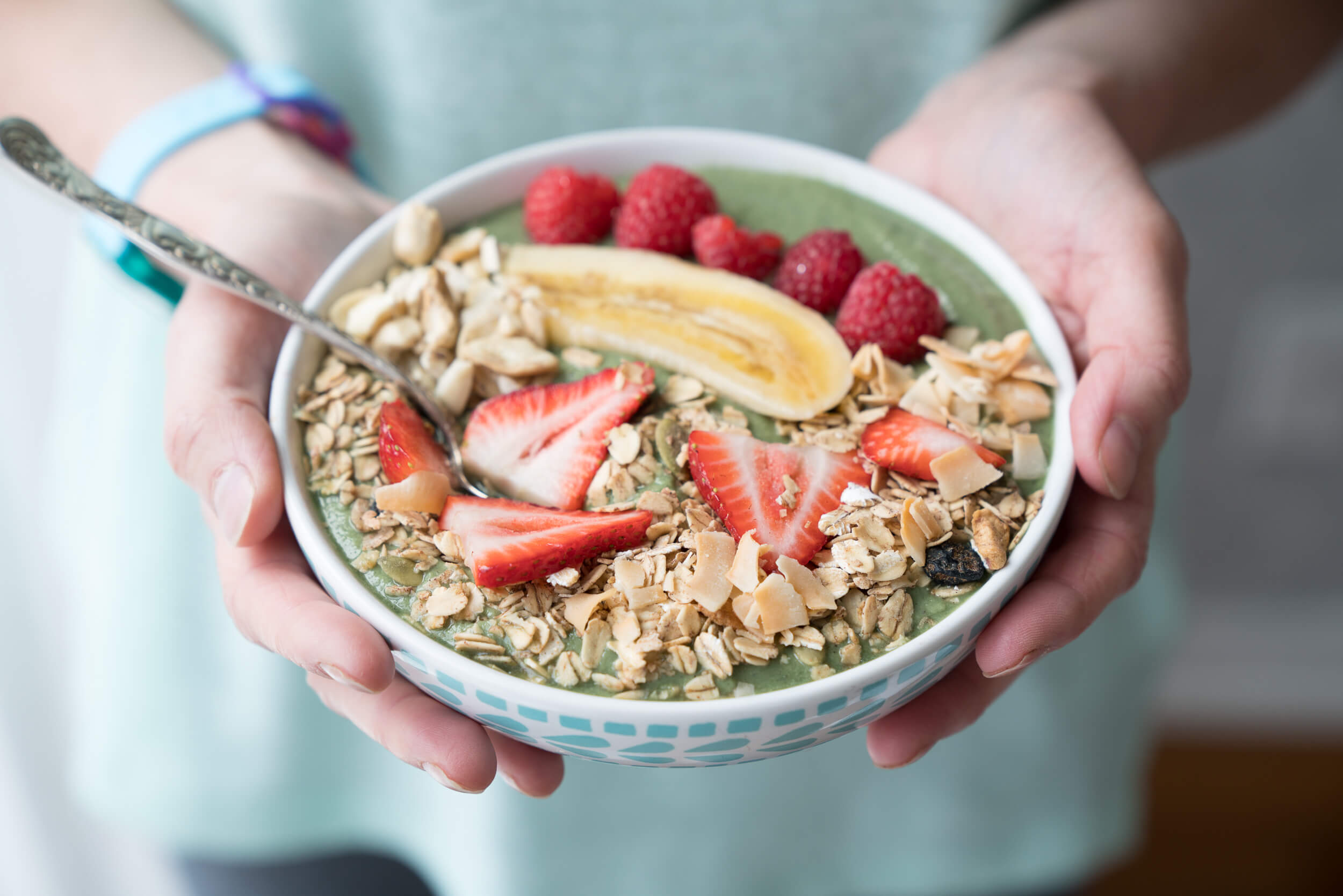 If you haven't yet picked up your Shampoo or Conditioner, you can do so below :). Wishing you healthy, luscious, joyous locks!