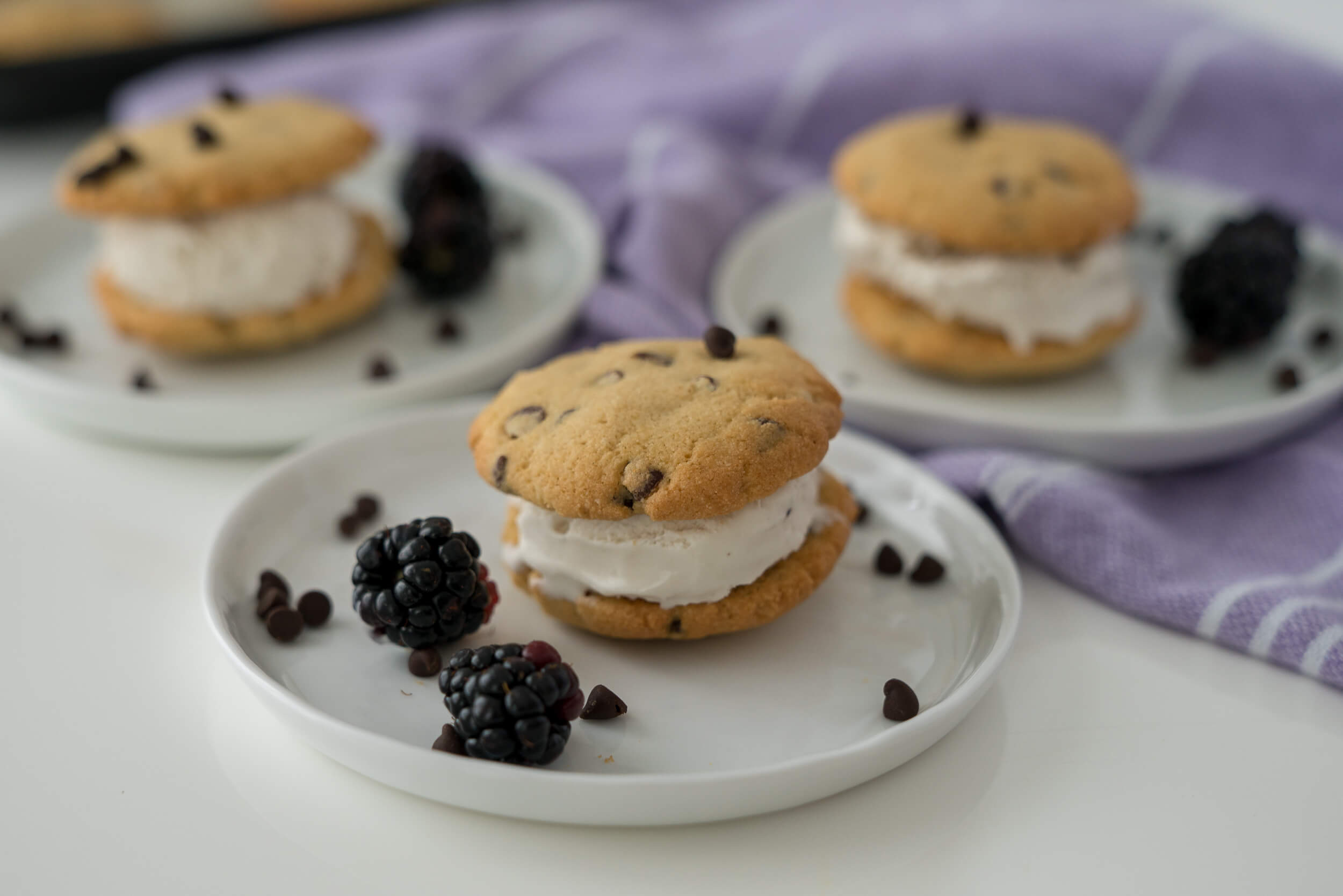 I like to bake, no scratch that... I LOVE to bake and share my amazing recipes with you. But what you might not know is that it could take 3 or 4 flops before I get the recipe right. I think I lucked out yesterday, because these brown rice flour cookies were golden on the first try and they are chewy a day later - success!
You may be curious why I bake a lot of gluten-free? Well, the answer is simple. I have noticed when my clients eliminate or simply limit the amount of gluten in their diet they have improvements in all these areas: skin, sleep, energy, libido, brain health (think clearer, less anxiety) and of course, better digestion. Now I'm not saying that everyone needs to go gluten-free because I certainly don't live by that rule (unless you are celiac, you have no choice), but I am saying that limiting your gluten consumption may reward you with those benefits.
Before I share my recipe, I want to emphasize the point that gluten-free is not a one-way ticket to eating endless GF cookies, white rice flour products or gluten-free ice cream cakes -- this equates to the GF-junkfood-diet. This type of eating is nutrient-dead, contains zero fibre (goodbye detoxifying bowel movements) and sure to spike your blood sugar making you crave more junk and pack on unhealthy body fat.
These sweet and satisfying chewy cookies are wonderful as an afternoon snack (limit yourself to 1 or 2 per day) along with an apple. A recipe the whole family will love! I got the inspiration for these cookies from a cafe in Little Italy that I often go to - the Green Grind. They sell these cookies there, so I did my best to recreate them and I like to think mine are just as good. You be the judge!
Ingredients:
2 cups brown rice flour
1.5 tsp gluten-free baking powder
2 organic whole eggs or 2 tbsp of chia combined with 8 tbsp water (let sit till it becomes pudding-like before combining)
1 tsp vanilla
1/2 cup coconut sugar
1/4 cup melted organic coconut oil
1/4-1/2 cup organic semi-sweet chocolate chips* (depends how much choco you like)
1/2 cup shredded coconut (preferably unsweetened, unsulfured organic)
*Note: Read package label to make sure they are gluten-free and dairy-free if that's your goal for this recipe.
Method:
Preheat oven to 375 degrees.
In a small bowl combine flour and baking powder. In a large mixing bowl, combine eggs, vanilla, sugar, oil, combine fully. Now add the flour and baking powder and make sure it is fully combined. I used my Kitchen Aid mixer for this, but you can use a hand mixer too. Lastly, fold in the chocolate chips and shredded coconut either on your lowest setting on your mixer or with a spoon.
Grease a cookie sheet and form batter into 1 inch balls. Place on cookie sheet and flatten with your fingers or a fork so they are still about 2 cm thick. Bake for 6-8 minutes. Remove from heat and place on a cooling rack. Makes 18 cookies.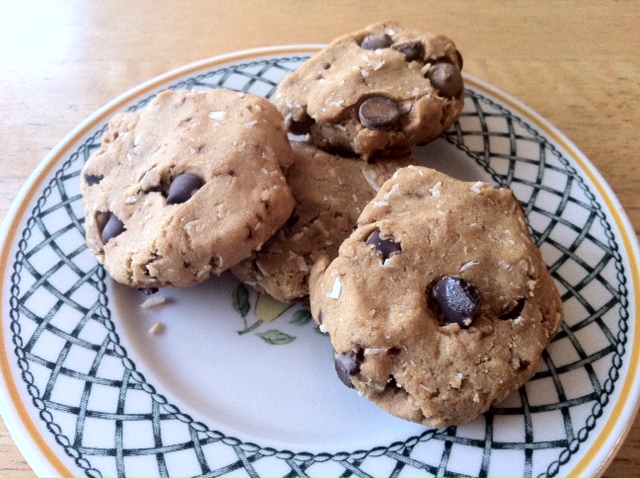 Enjoy, with a delicious cold glass of almond or hemp milk! :)