I got home from a business trip late in the afternoon absolutely starving, opened the fridge and found nothing that was going to satisfy my belly. So I check my kitchen pantry and there it was, a lonely can of Eden Organic (BPA-FREE) black beans just waiting for me to create something delicious.
Simple food with very few ingredients that tastes incredibly delicious is my philosophy, so if you are a new reader to my blog, just stick with me because I always promise to bring you the very best in both the taste AND nutrition category!
Here's what I did:
I drained and rinsed 1 can of black beans.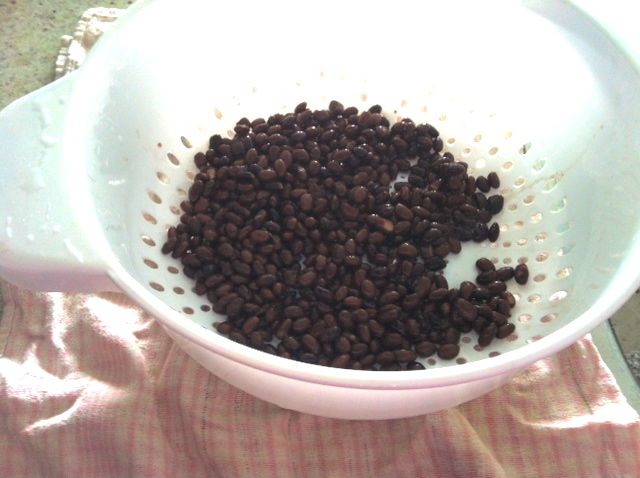 Then I tossed them into my gorgeous 1000 watt blender along with:
2 fresh garlic cloves
Handful of parsley
Handful of chives
2 green onions, ends removed
3 basil leaves
1/4 cup extra-virgin olive oil (EVOO)
2 tbsp hemp seed oil (just add more EVOO if you don't have hemp)
Sea salt and pepper to taste
I don't normally have all these herbs fresh on hand, but I made an asparagus herb risotto, which I MUST get around to posting, on the weekend so I had extra. However, you could just use dried if you like.
Blend, blend, blend for as long as it takes to turn it into a smooth delicious dip for veggie sticks or crackers.
The mixture of protein and good fat in this recipe will keep your bully satisfied for hours! Plus the minerals including iron, calcium, potassium, magnesium and vitamins including, A, C, E plus selenium make this a highly nutritious snack.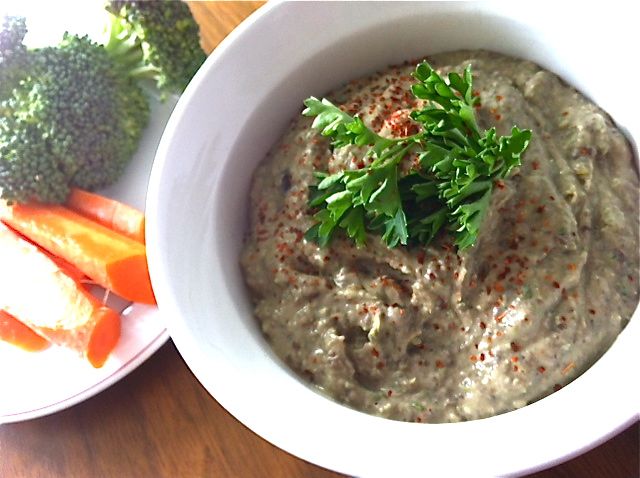 EnJOY!
Joy