In the spirit of Breast Cancer Awareness month, I was on the Morning Show today doing a segment on foods and lifestyle habits for healthy boobs. This topic is very near and dear to me.
Did you know 62 women are diagnosed with breast cancer every single day in Canada?
I'm sure you know of someone who has been affected by breast cancer or perhaps you yourself are a survivor.
As you might have already guessed, my philosophy is one of prevention. The way we are going to eradicate cancer is by taking steps to prevent it in the first place. If you are currently fighting cancer or are a cancer survivor, then these tips will help you build the healthiest happiest body possible.
Please note, that this plan is a wonderful start, but it barely scratches the surface in terms of the positive steps you can take to prevent cancer.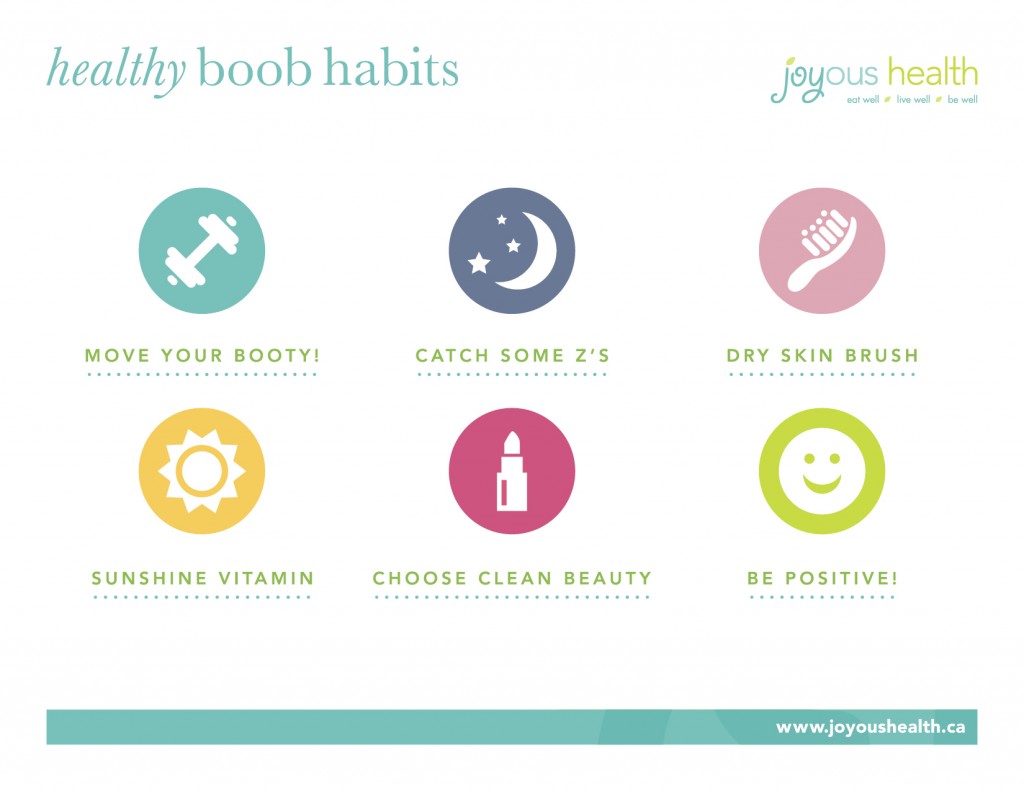 In addition, detoxification is also an extremely important factor in breast cancer prevention. An efficiently detoxing body is one that eliminates wastes and toxins so they do not build up and prevent your cells from performing their hundreds of duties every second of every single day. Your cells eliminate waste and accept nutrients more easily when they are not constantly dealing with and potentially being damaged by wastes that could be coming in from your face wash, toothpaste, deodarant, perfume, carpet off-gassing, you name it -- and the list goes on and on and on.
One very simple and VERY important way you can detoxify is by having regular bowel movements, approximately one to two quality BM's per day. If you have trouble with this, you might want to hop over here.
Fibre of course is also an effective and important way to ensure you are detoxing. So it's no surprise that eating a high fibre diet lowers breast cancer risk. If you are seeking recipes and inspiration to help you create better eating habits, you can take a look at my recipes page and take a little tour around.
Here are some of my all-time favourite, high fibre, nutrient-dense and absolutely delicious recipes:
A healthy body starts with you, so keep your girls (boobs) joyous!
Joy xo