Happy New Year everyone!
I've put together a list of my most popular recipe posts of 2012 for you. These are the top 10 based on the most views, tweets and 'trackbacks" (those who've posted this recipe on your blog with a link back to joyoushealth.ca). These are also some of my personal favourite recipes as well. I hope you enjoy them all and I look forward to another amazing year of recipe creating!
And I'm thrilled to tell you that my Joyous Health book which comes out in the New Year of 2014 is going to have the best of the best, plus many new recipes I know you'll love. As always, I love to hear your feedback, tweets sharing photos of joyous recipes you've made and instagrams.
So hear goes, the Top 10 Best of Joyous Health Recipes in 2012:
Organic Spelt Crust Pizza (with a gluten-free option)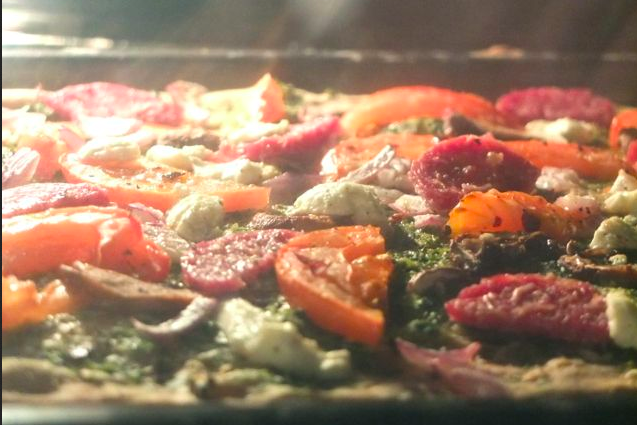 I love pizza. Many people raise one eyebrow when I tell them not only this, but that I eat it too. Dear gawd! Gasp! A nutritionista who eats pizza? Who would have thought?! If you are eating the kind of pizza I'm going to share with you that is made of 100% REAL FOOD and foodgasmically delicious, then heck ya!
This is one of my favourite raw cookie ball recipes to bring to potlucks and share when entertaining -- always a crowd pleaser! I created these delicious vegan cookies with three libido-boosting ingredients: maca, raw cacao and goji berries. It makes perfect sense to call them "sexy balls" then doesn't it? You could also swap the chocolate chips with raw cacao nibs and sweeten a touch more with raw honey (not truly vegan with honey, but raw).
Chocolate Almond Butter Protein Bars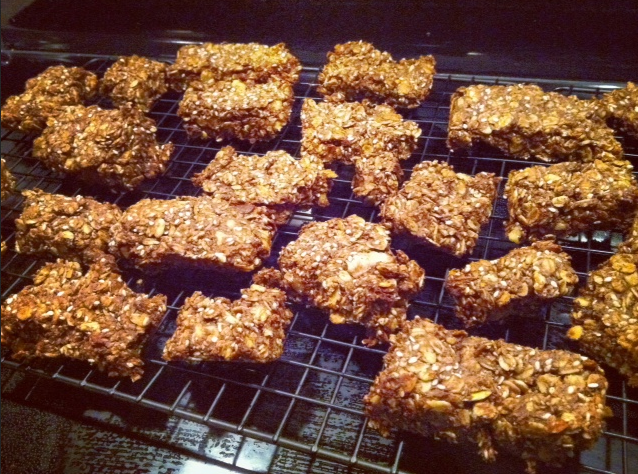 If you've ever read the ingredients on a protein bar package you've probably scratched your head in confusion. There are more ingredients in many store-bought bars than in a box of processed cereal, and that's a lot. I'm all about eating real food and that's precisely why I created these bars of deliciousness for you.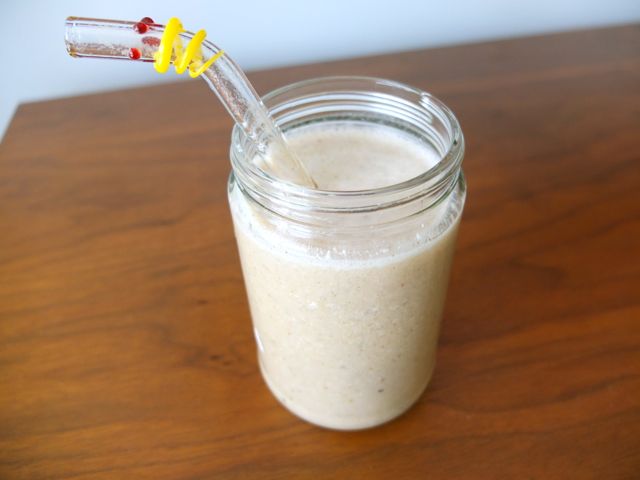 I created this lovely creamy dreamy banana smoothie on a sunny Sunday afternoon. I came home from doing errands and my belly was growling. But I wasn't in the mood for a salad and even though I had last night's leftovers of kale sweet potato bowl, I wanted something else. Something sweet (but not overly sweet) and fulfilling enough to tide me over to dinner but not fill me up too much. This smoothie hit the spot.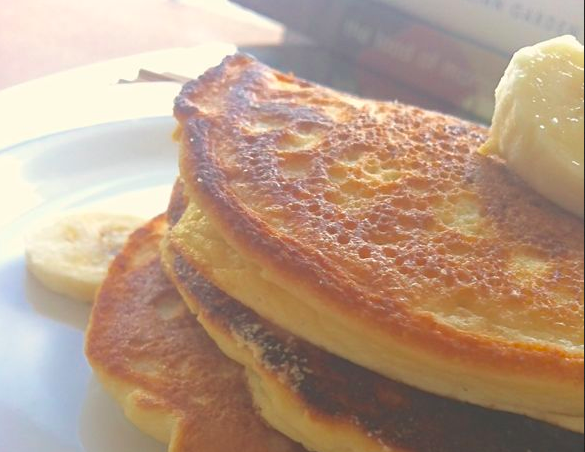 These pancakes turned out light, fluffy and reminded me of the white flour pancakes I ate as a kid. They will rock your gluten-free world! You will notice there is no sugar added either. It's really not necessary once you add the toppings: bananas and raw coconut butter.
This recipe is loaded with cholesterol-lowering and detoxifying fibre (both soluble and insoluble), protein (from the brown rice and eggs — which can be substituted if you're vegan) and energizing B vitamins. The only thing it's lacking is gluten — and this is a good thing! Adapted from Julie Daniluk's Meals that Heal, anything fellow Nutritionista creates is amazing, as my Key Lime Pie is also adapted from an old recipe of hers.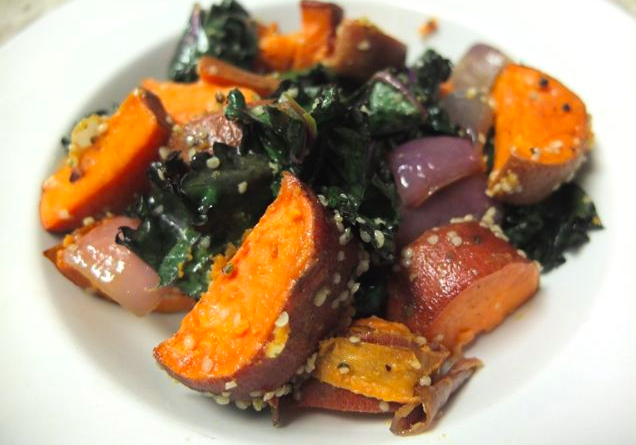 Kale is king! If you want to take one step today to getting healthier, then eat kale. It's about one of the most nutrient-dense, beautifying, detoxifying foods on mama earth. It's a powerful cancer fighter: Proven to lower the risk of bladder, breast, colon, ovary, and prostate cancer. This is due to the volume of carotenoids and flavonoids in kale, two antioxidants.
Skin Brightening Detoxifying Juice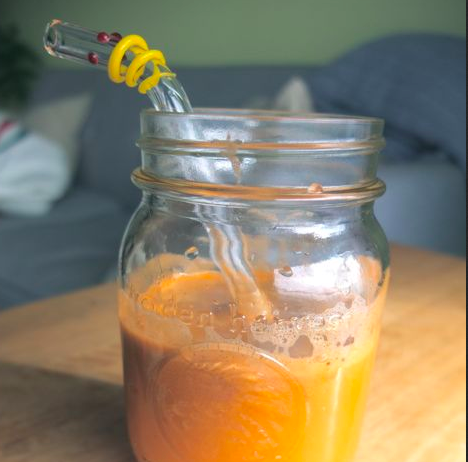 This looks like sunshine in a cup doesn't it? Fresh juice is best and this is the kind you want to drink, not pasteurized store bought junk that will spike your blood sugar and expand your waistline thanks to that insulin spike!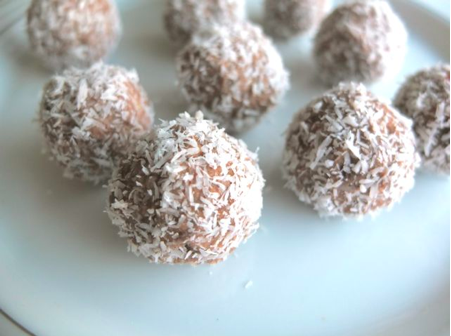 There's a huge trend right now in the health food industry — to incorporate supplements into your food. I like this. I would much rather eat food than choke back 5-10 different pills. So, why not kick up your recipe a knotch by adding a whole food based protein supplement to your favourite treats! I created these little balls of bliss on Sunday afternoon when I was playing around in my kitchen.
This post combines the most popular quinoa recipes I've created for Joyous Health.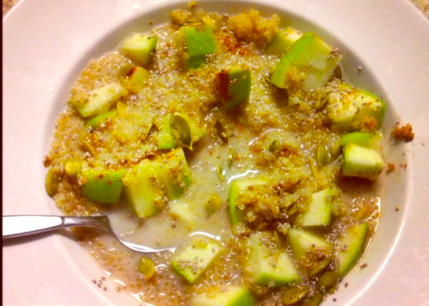 I do hope you try out some of these recipes and let me know what you think!