This salad is summer in a bowl! All the ingredients I bought at my local farmer's market - strawberries, radish, arugula, red onion and mixed leafy greens. It goes AMAZINGLY well with my Rustic Kale and Sundried Tomato Galette.
What makes this salad magical is a special ingredient in the dressing – black seed powder!
Don't worry if you have never heard of it before because it's not a household name ... yet! You know how I talk about turmeric, All. The. Time? Well, black seed powder will likely become as popular in the coming months and years.
It has been used medicinally for thousands of years. Due to its well researched and miraculous power of healing, it is among the top ranked evidence based herbal medicines, up there with the likes of turmeric. And you already know how I feel about turmeric! ;)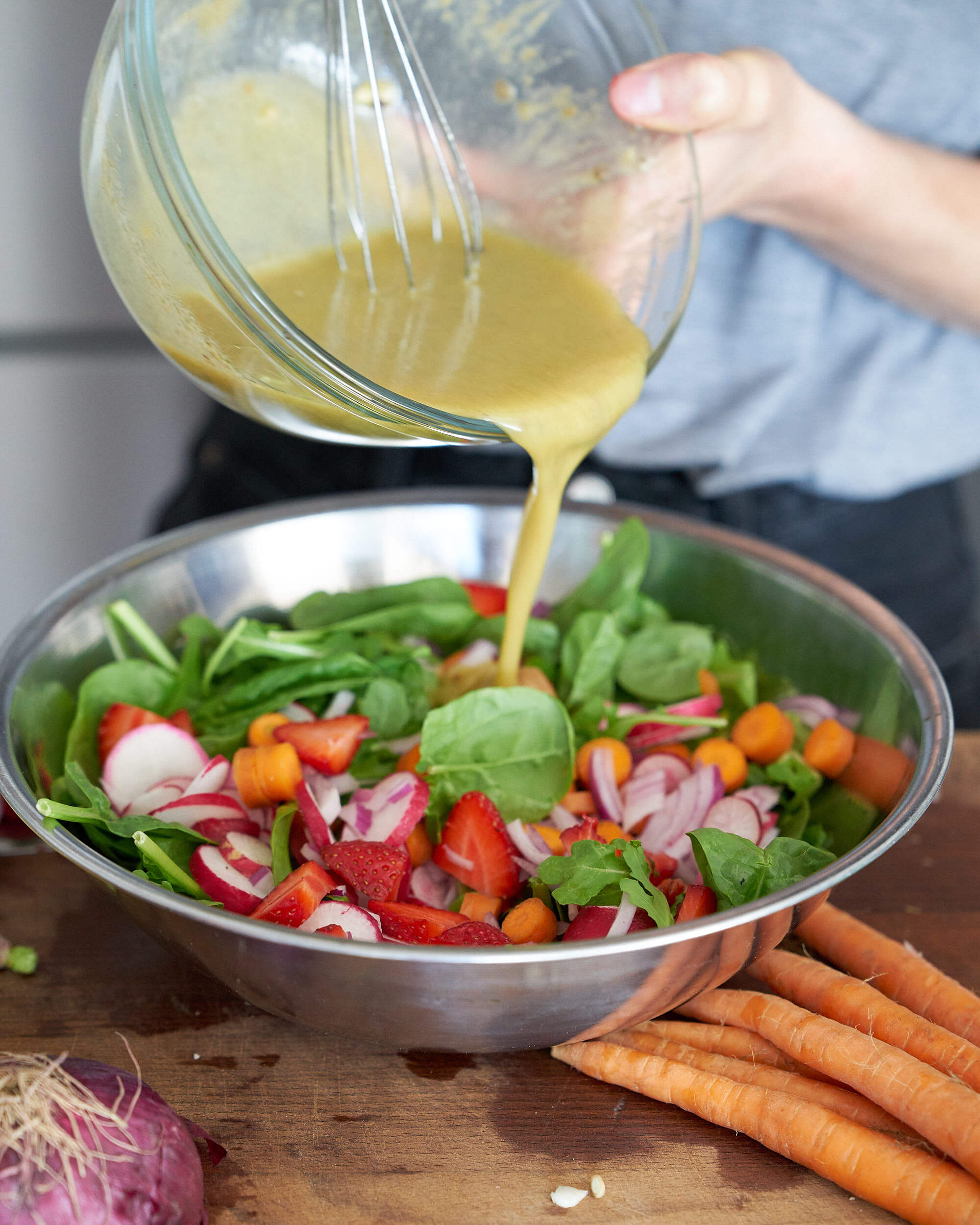 Black seed (latin: nigella sativa) but also referred to as black caraway or black cumin is a truly incredible superfood. I recently did a Facebook Live where I talked all about it's health benefits, so check it out to learn more.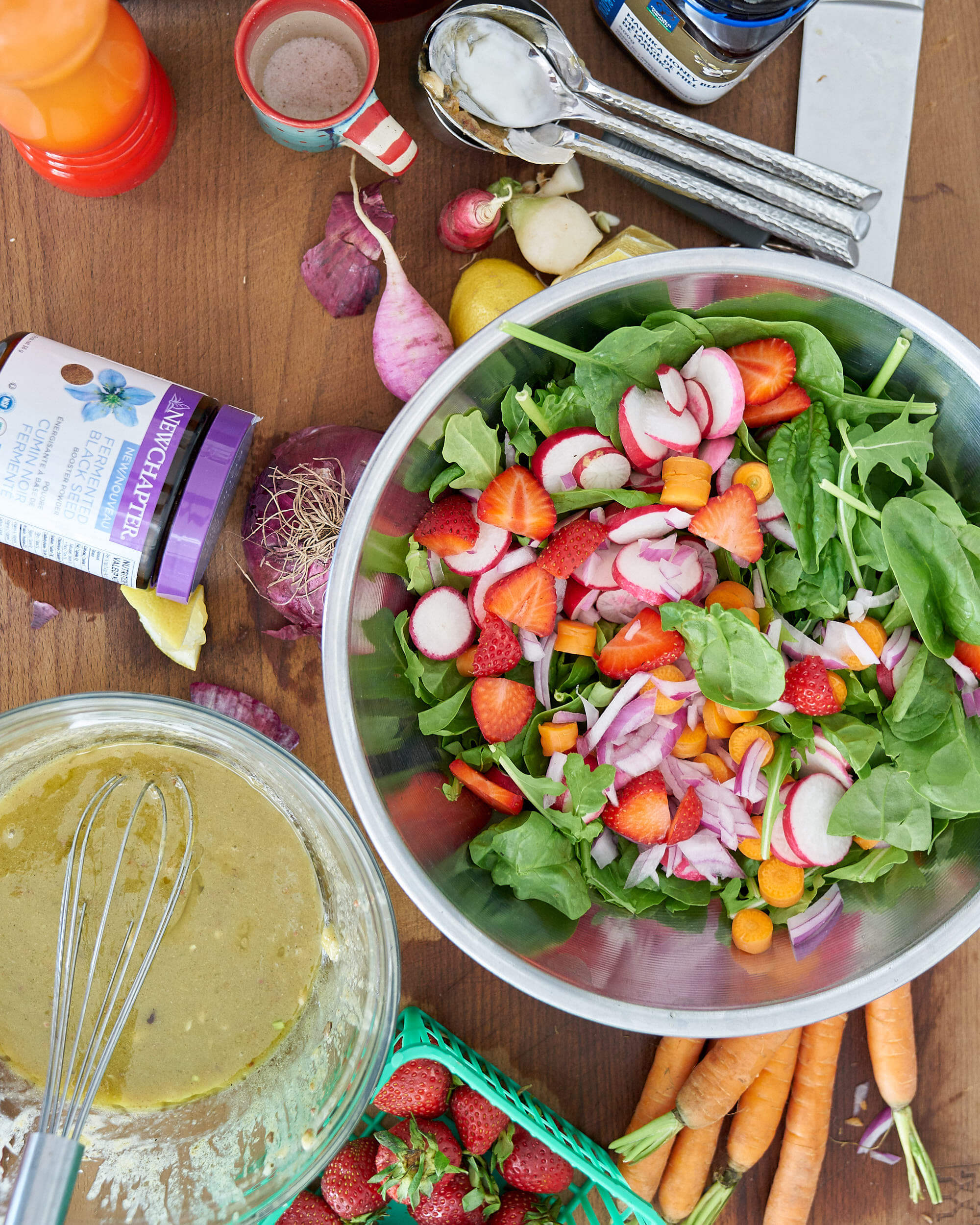 Black seed powder has a licorice flavour to it, similar to anise, so if you don't have the powder you could always use anise in its place. Fennel or tarragon has similar taste too.
I used the New Chapter brand of black seed powder because it's organic and fermented. It also has a seven other healing herbs that support a healthy mood, reduce stress and memory.
Here's the recipe!
Ingredients
1 tsp black seed powder*
1 tsp local honey
1 tbsp grainy dijon mustard
Juice from half a lemon
1 garlic clove, finely chopped
1/2 cup extra-virgin olive oil
4 tbsp water
Pinch of sea salt
Instructions
Place all ingredients into a small bowl and mix with a wire whisk.
Give a taste test and adjust accordingly. This recipe makes a creamy dressing, if you want a thinner consistency, just add more water.
Keeps in the fridge for 5 days.
---
Notes
This made enough dressing for a salad that served 4 people.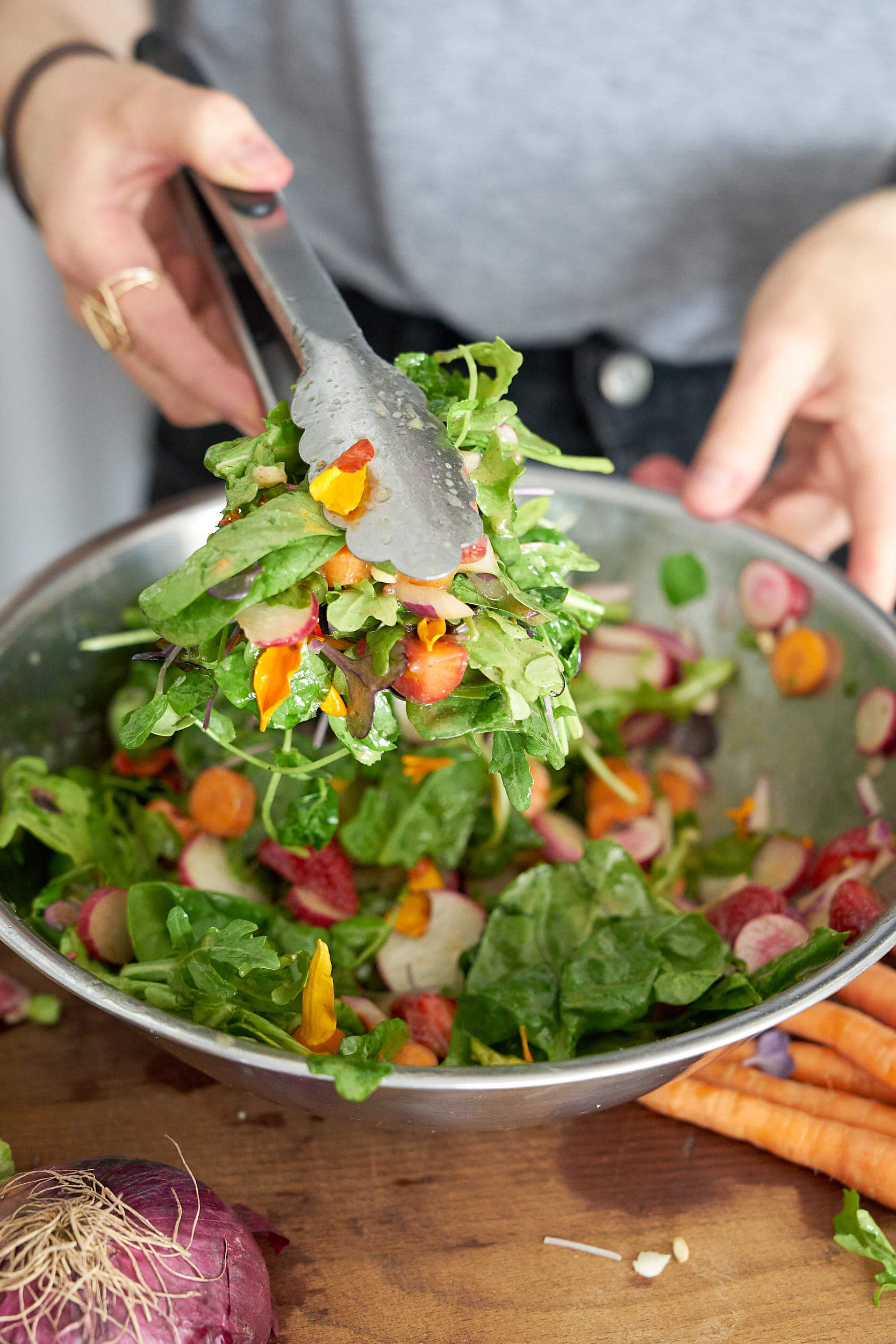 This salad dressing is creamy, tangy, peppery and wonderful! The dijon flavour is subtle but you can definitely add more if you like.
I bought this brand at my local health food store, but you can find it on Amazon too.
If you're looking for more yummy salad ideas, my Beautifying Crunchy Detox Salad is super yummy. I've also got a FREE downloadable Sensational Salad Guide with lots of wonderful recipes.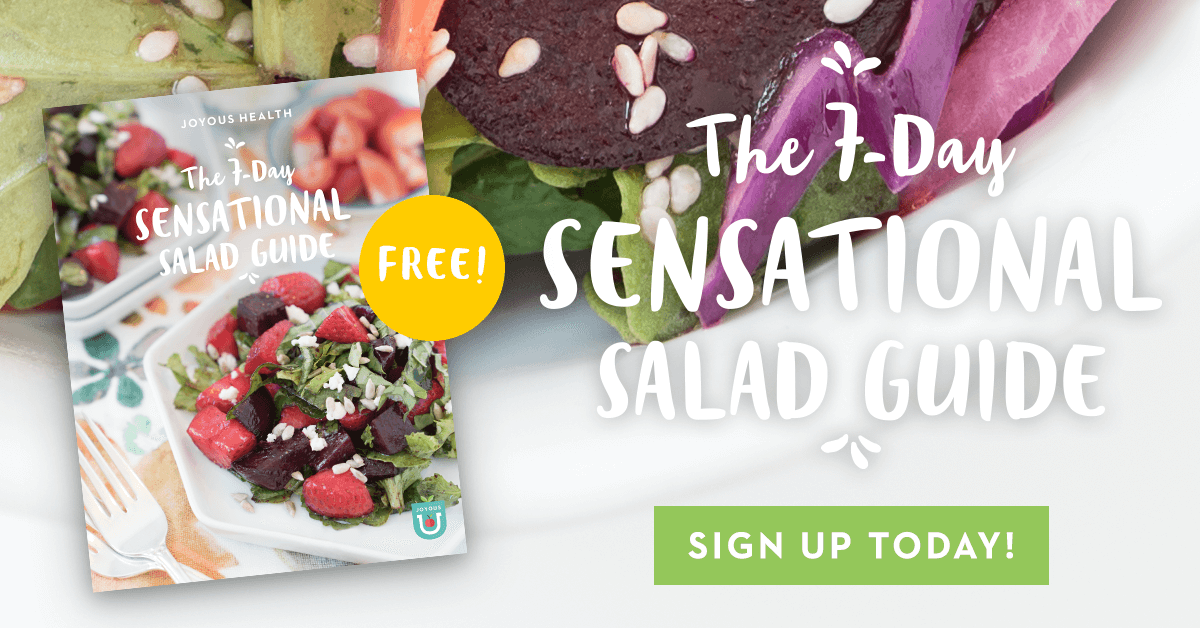 Enjoy friends!
Joy