Good day joyous readers,
I hope you had a wonderful weekend! Lucky for us in Canada, we had an extended one because Monday was a holiday. My sweet man and I took advantage of it and headed up to the farm (my parents house) for a little visit. It was full of relaxation from cooking to eating, basking in the sunshine and lazing on the grass. One of the first things I always do when I get up north is take my shoes and socks off. It is SO grounding and invigorating especially when you live in a high rise condo like we do. I encourage you to walk barefoot on the grass as often as possible!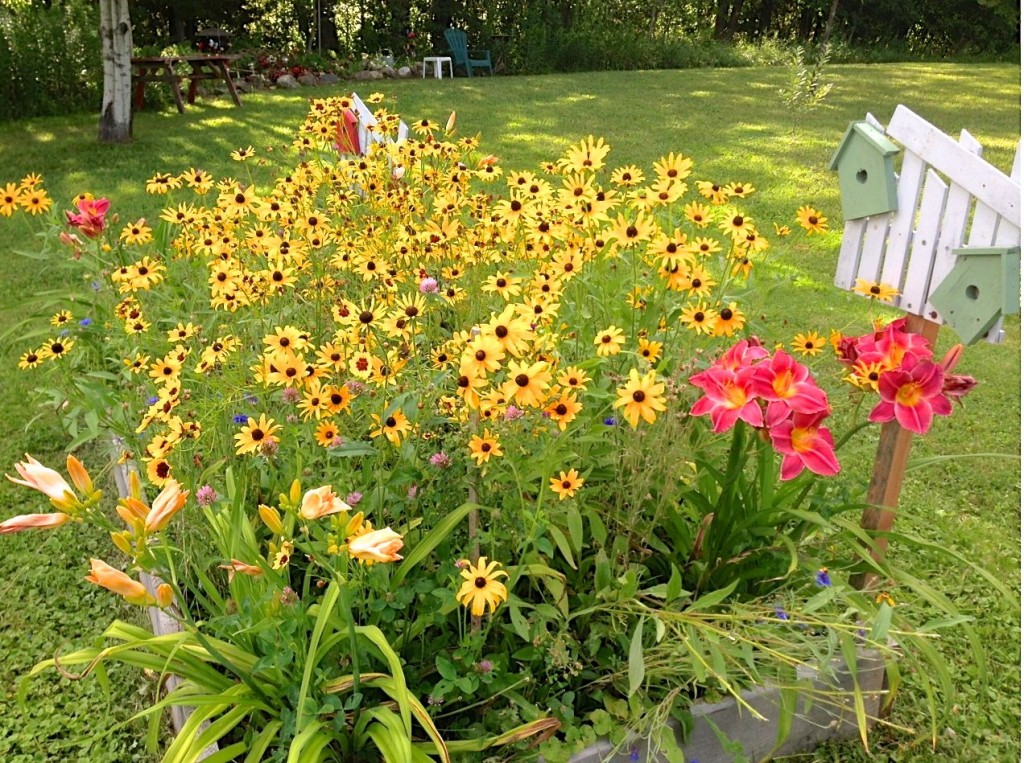 Upon our arrival Ma McCarthy gave us some homemade chocolate chip oatmeal cookies (her amazing recipe will be in my JOYOUS HEALTH book that comes out this year!) and asked us what we thought of the meals she was planning. She pulled out a newspaper article from their local paper for a frittata recipe that had zucchinis as the main ingredient. How perfect! Zucchinis are growing like mad right now too and this sounded like the perfect dish for brunch the next day.
You can learn all about the health benefits of zucchinis in this post. You will be amazed!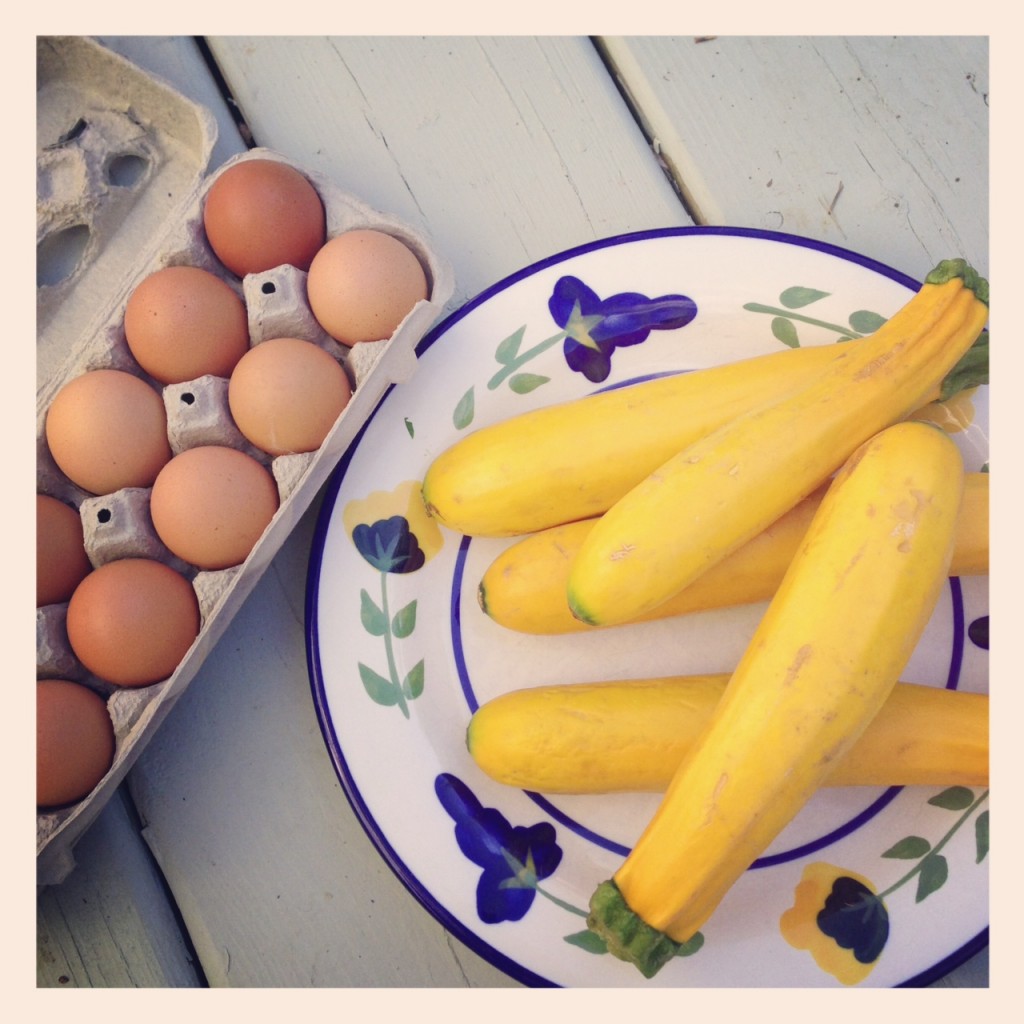 Remember all the kerfuff that was circulating on TV, online and in newspapers about eggs being the equal to smoking cigarettes earlier this year? It's rubbish and you can learn about eggs in this post. I do recommend you buy organic or at least buy from a farmer you know and can ask them questions to ensure you are getting the best quality eggs.
Back to our recipe today -- the next morning we made this recipe together! It was absolutely delicious and the flavours of green onion and herbs were fresh and vibrant. The original version was created by Jill's Table but we improvised with the ingredients we had on hand and changed up the method, in other words, we made it joyous-health-approved.
Zucchini Frittata Cups

Ingredients:

3 cups zucchini grated (approximately 2 zucchinis, yellow or green)

1 tsp sea salt or himilayan rock salt (Not table salt)

8 eggs (I recommend certified organic eggs or eggs from a farmer you know -- you can meet many eggs farmers at markets all across Ontario)

3 green onions chopped

1 garlic clove minced

1/4 cup fresh basil

1/4 cup fresh parsley

1/4 cup crumbled goat cheese (Can't eat cheese? Use equal amount nutritional yeast instead)

Method:

Once the zucchinis are grated, place them in a wire strainer and squeeze out the excess water. Season with sea salt.

In a large bowl, whisk all 8 eggs. Add the zucchini, onions, garlic, fresh herbs and crumbled goat cheese and stir together.

Using a muffin tin, grease 8 cups or line with paper cups. Preheat oven to 375 F. Spoon mixture into muffin tin. You should have enough for 8 frittata cups. Bake for 25 minutes or until the edges are light golden. Let cool for 5 minutes before serving. Serve warm or cold.
These frittata cups could be enjoyed the next day with a large green salad -- the perfect bagged lunch at the office because it's healthy and delicious.
Walker grating the zucchini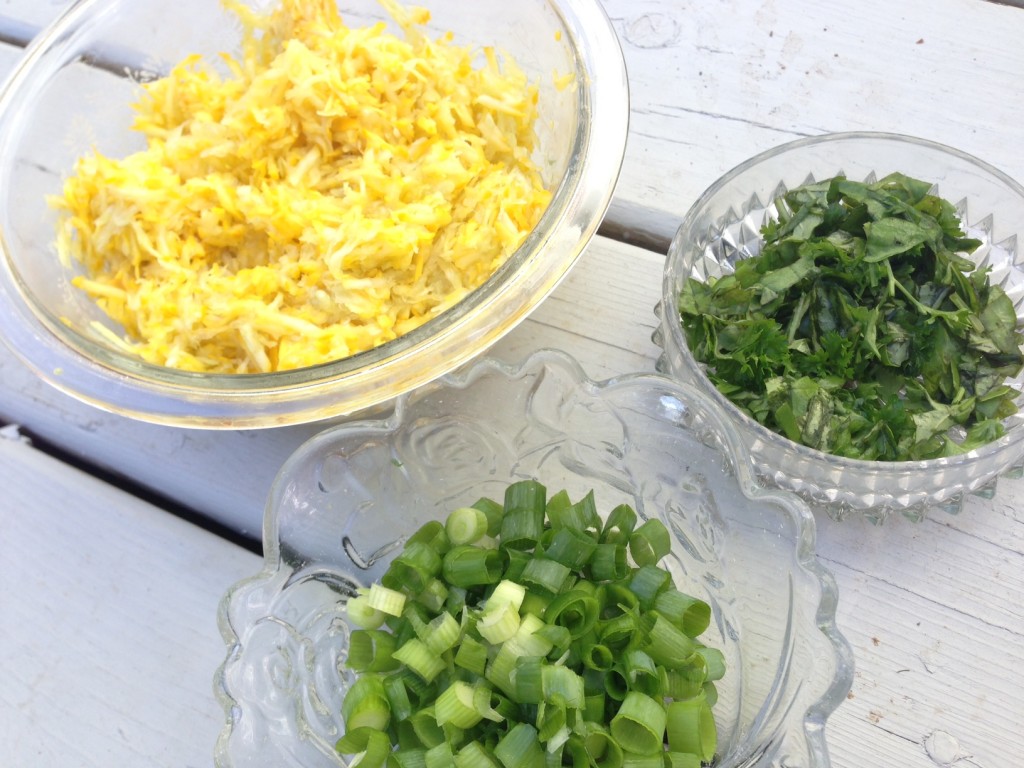 Fresh herbs from Ma McCarthy's garden and zucchini from my Organics Live Delivery
I hope you try out this recipe and do let me know what you think in the comments section.
By the way, many of you have made my peach raw tart that I shared on the Morning Show last week during my Raw Uncooking segment. Thank you for sharing your photos with me via instagram and twitter -- I love seeing what you create!! If you have any summer BBQ's or upcoming pot lucks, I highly recommend this recipe if you haven't already tried it. The recipe linked here has apples, but I swapped it for local peaches and did NOT sautee them unlike the original recipe.
Have a joyous day!