Every Monday, Vienna, Walker and I visit the farmers market as you might already know from our homemade tomato sauce we've been eating lately! And I don't really go with a list, I save grocery lists for the grocery store because at the market I decide (for the most part) what I'm going to buy based on what's available and in season. It's more fun that way. I usually plan on bringing around 40 or 60 bucks cash.
For several weeks now, zucchinis have been at the market in abundance. They are a summer veggie (sorry they're actually a fruit) and since we keep having summer weather here in Toronto, they continue to make an apparance. That's why I decided to bake something with zucchini.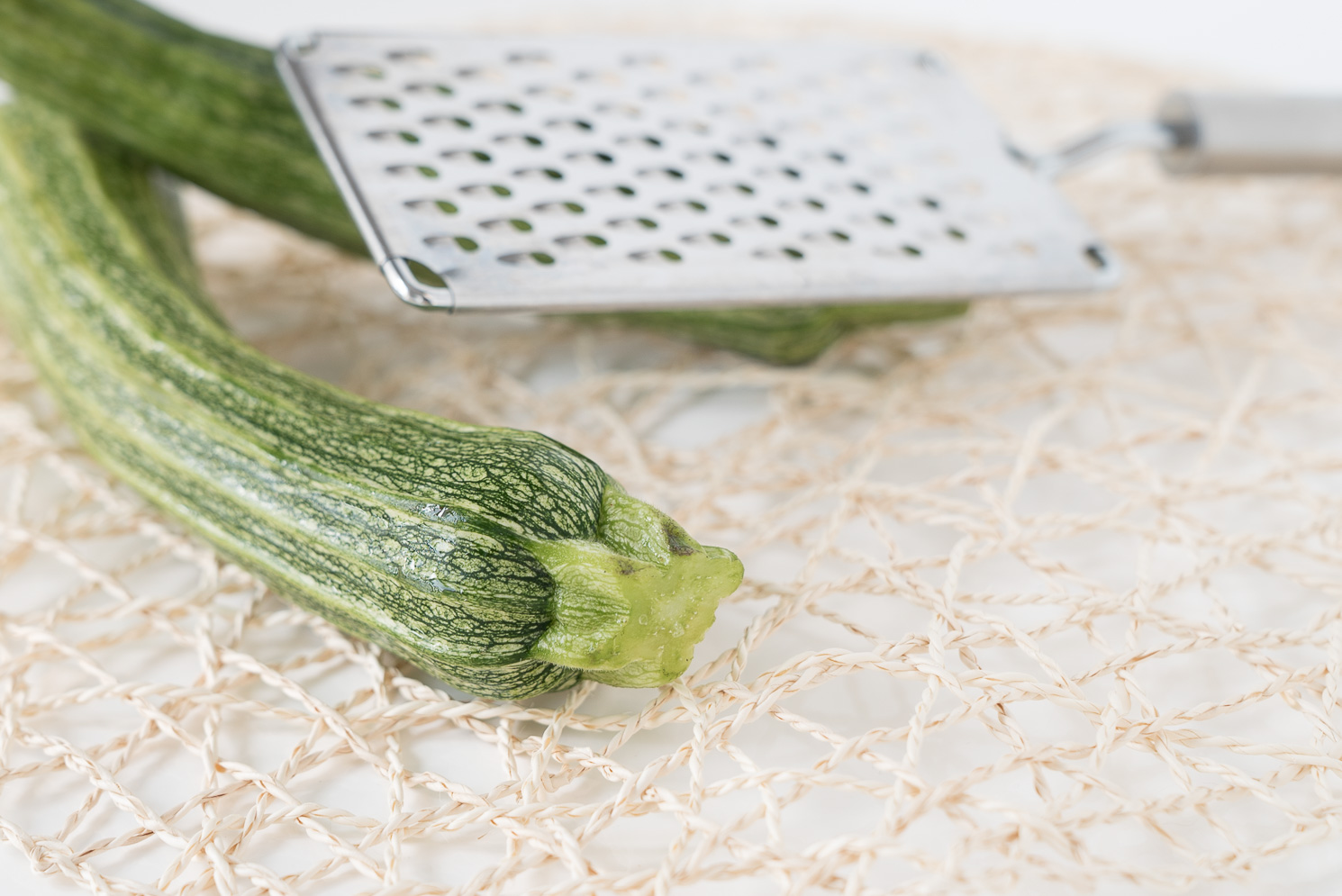 Zucchini is often overlooked because it's not ranked nutritionally with the likes of kale and broccoli. However, it's definitely worth eating more often because it's rich in vitamin C, potassium, fiber and a variety of antioxidants.
The type of fiber zucchinis are rich in is called pectin, which is wonderful for gut health and cardiovascular health. Pectin prevents cholesterol from being reabsorbed back into the body, making zucchinis an excellent choice for maintaining healthy cholesterol levels.
I enjoy zucchini in both savoury and sweet dishes.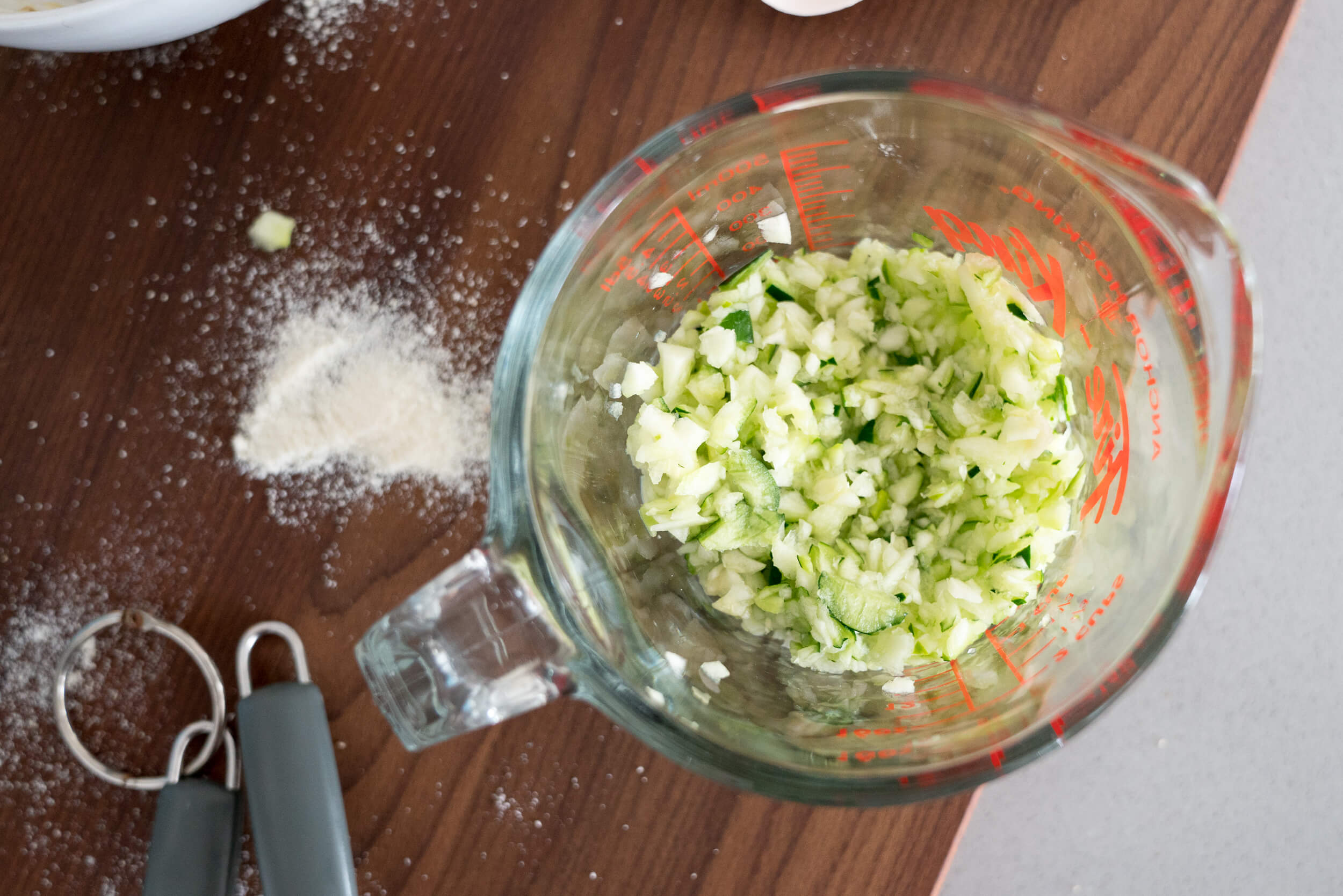 When I realized what an abundance of zukes I had on hand, I was indecisive as to what to make -- bread, muffins or cake?? So I asked instagram and you guys overwhelming said "cake".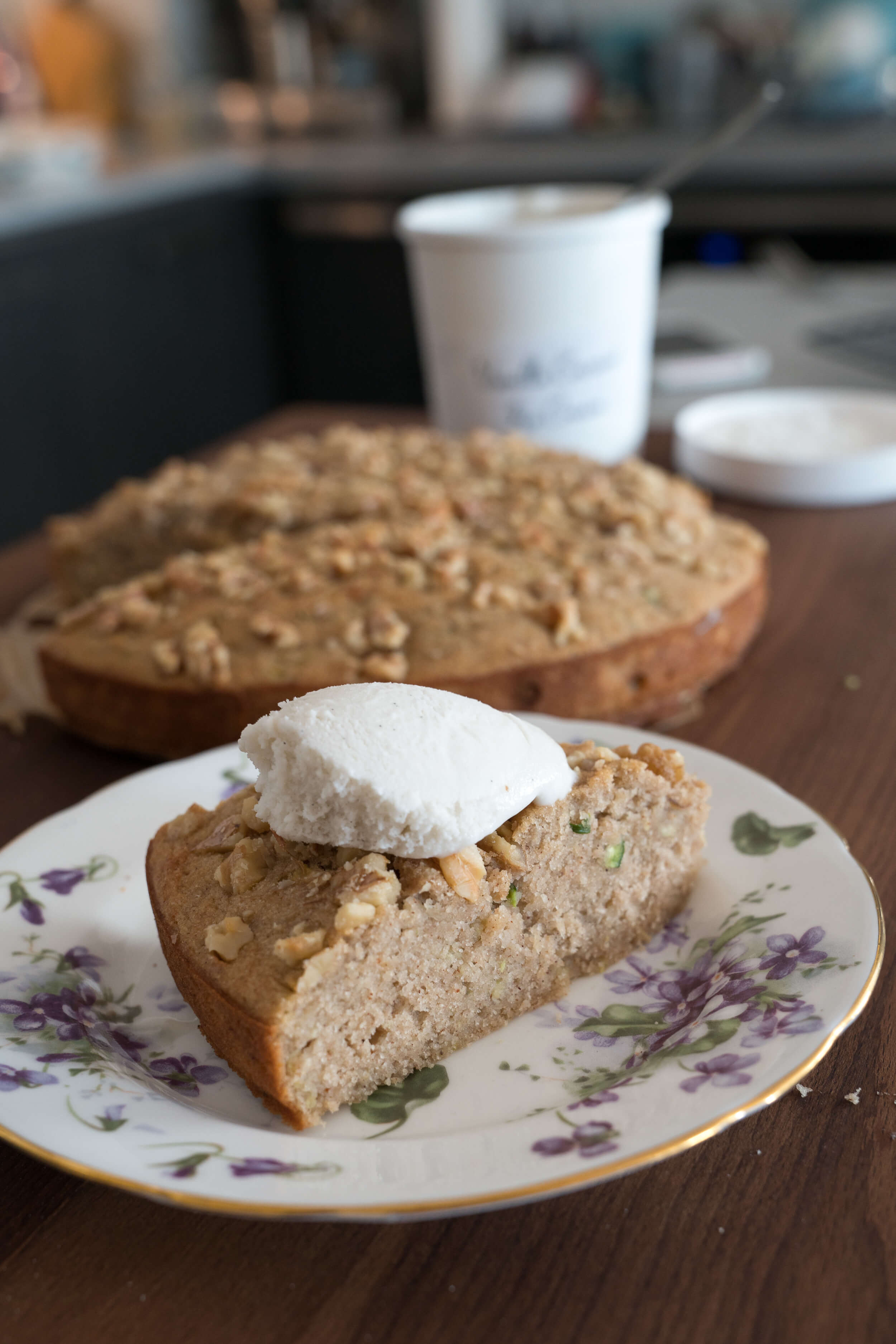 This cake doesn't need to be saved for special occasions, mind you! You can enjoy it for breakfast because it's so healthy, full of fiber and doesn't spike your blood sugar the way baked goods with wheat or white flour can. And, it's gluten-free too!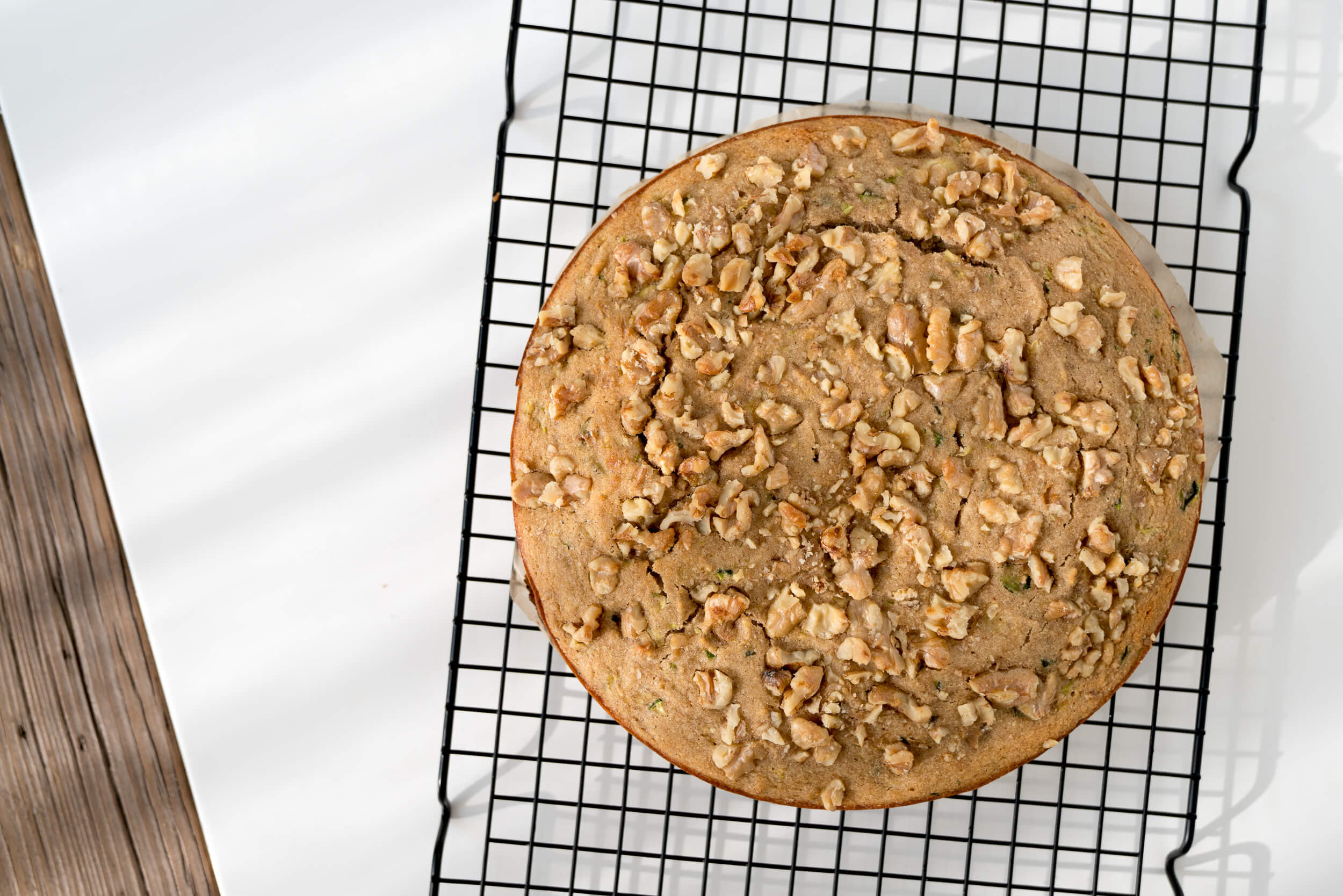 Zucchinis are definitely a veggie you want to purchase organic because some are genetically modified and I recommend you steer clear of GMOs. Now it's highly unlikely at a farmers market you'll find GMO, but it's always a good idea to ask the farmers if you're not sure.
I used bananas and a little bit of maple syrup to sweeten this cake, but if you don't want to use bananas, feel free to add more applesauce.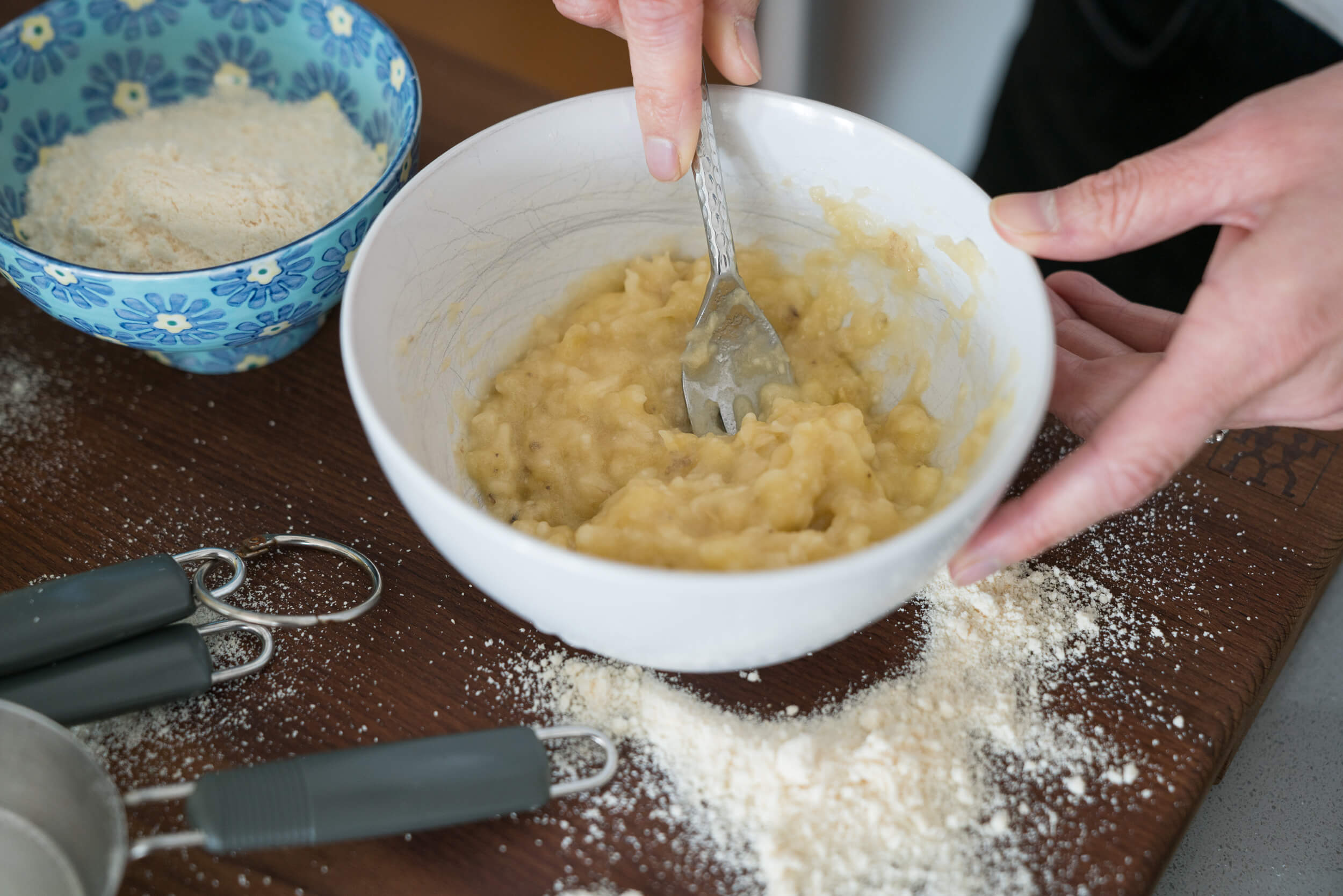 This cake was incredibly moist because of the homemade applesause I used. It's worth the extra step if you've got time. If not, store-bought unsweetened organic applesauce is great too.
Literally 5 seconds before the photo below of Vienna was taken she was just about in tears wanting to try the cake. I get it... she could smell it baking and the aroma is absolutely wonderful! Cake makes people cry, lol. It's not wonder she was saying "cake, mommy, cake, mommy!"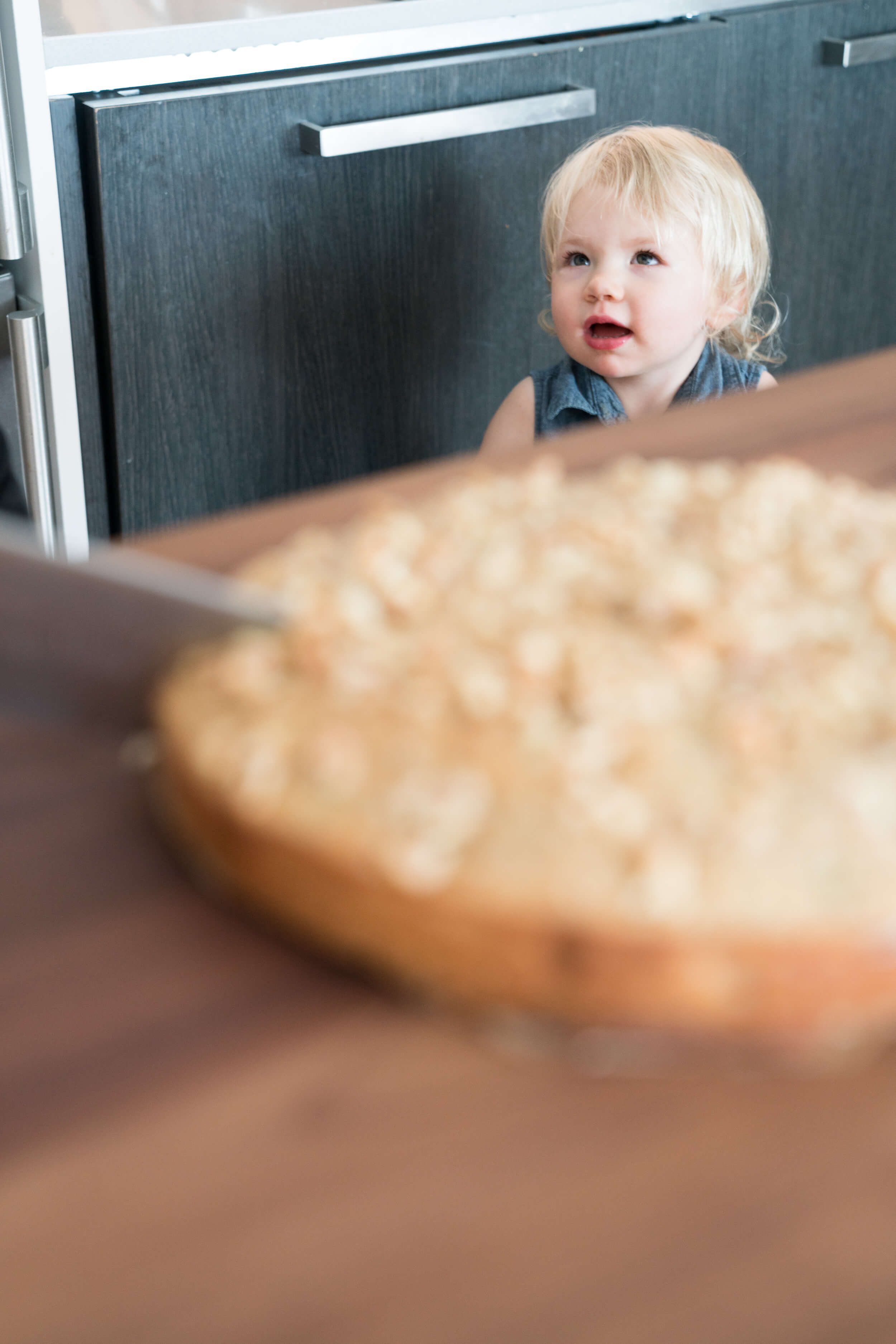 She's my official recipe tester and she LOVED it!! I've been meaning to hop over to IKEA to get her a proper stool so she can join in the fun with me in the kitchen. I often put her in her high chair to watch, but now that she's two, she wants to help more than just watch.
So here's the recipe for my Zucchini Walnut Cake!
Ingredients
1 cup zucchini grated, skin on**
1/2 cup applesauce
2 whole eggs
1 banana, mashed
1/2 cup dark maple syrup
1 tsp vanilla extract
1/2 cup coconut oil, melted
1 cup brown rice flour
1/2 cup coconut flour
1 tsp baking powder
1 tsp ground cinnamon
1/2 tsp ground nutmeg
1/4 cup walnuts, chopped
Instructions
Preheat oven to 350F degrees. Grease the sides of an 8 or 9" springform pan with coconut oil and line the bottom with parchment paper.
Combine zucchini, applesauce, eggs, banana, maple syrup, vanilla and coconut oil in a large bowl.
Combine flours, baking powder and ground spices in a separate bowl.
Combine dry and wet ingredients together. Fold in chopped walnuts but reserve some to sprinkle on top of cake.
Pour cake mixture into springform pan. Place in oven and bake for 25-35 minutes until a knife inserted comes out clean.
---
Notes
*I bake this cake on convection setting and 25 minutes does the trick. If you do not have a convection oven, then you'll likely need to bake it for 35 minutes.

**You could double the amount of zucchini in this recipe. I haven't tried it but after baking it, I thought it could use more zucchini.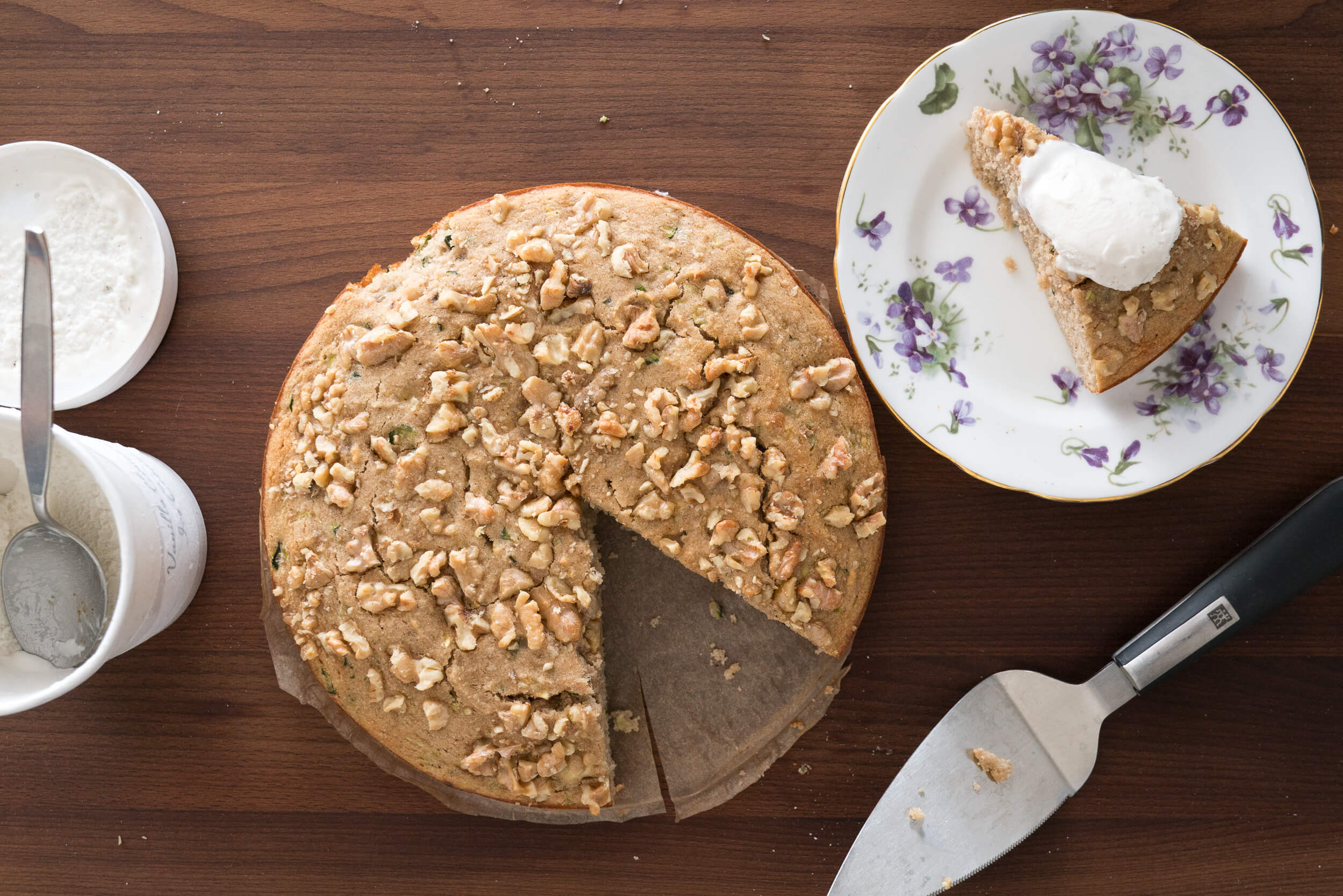 I topped this cake with coconut milk based vanilla ice cream from Delight in the Junction.
Now if you're not a cake person, you can take this exact recipe and turn it into muffins or a loaf.
Just keep in mind you'll need to adjust the baking time. A loaf will take longer and muffins will take less time than the cake.
We eat a lot of zucchinis when they are in season as you've probably noticed, so if you're looking for more recipes, here's a few.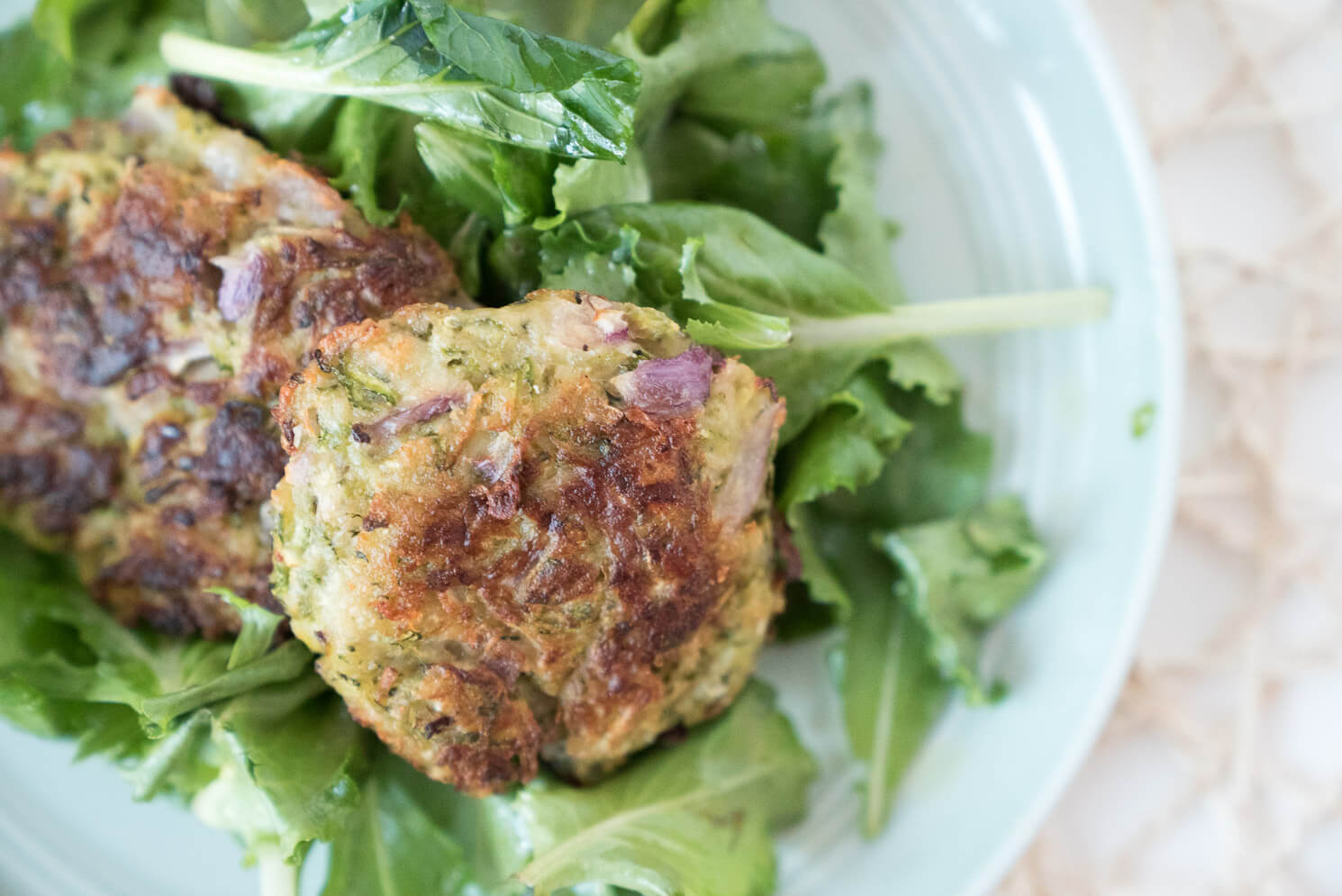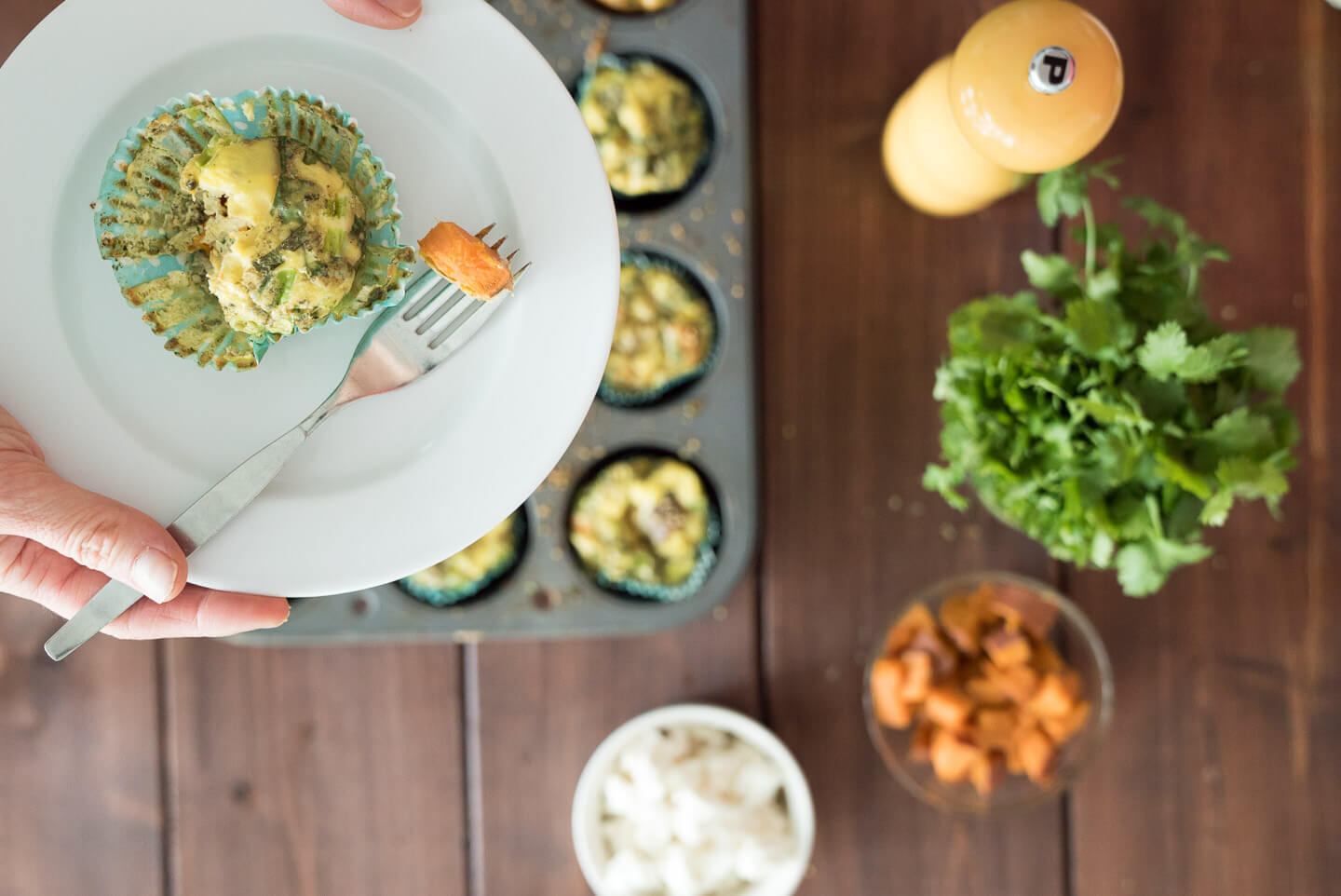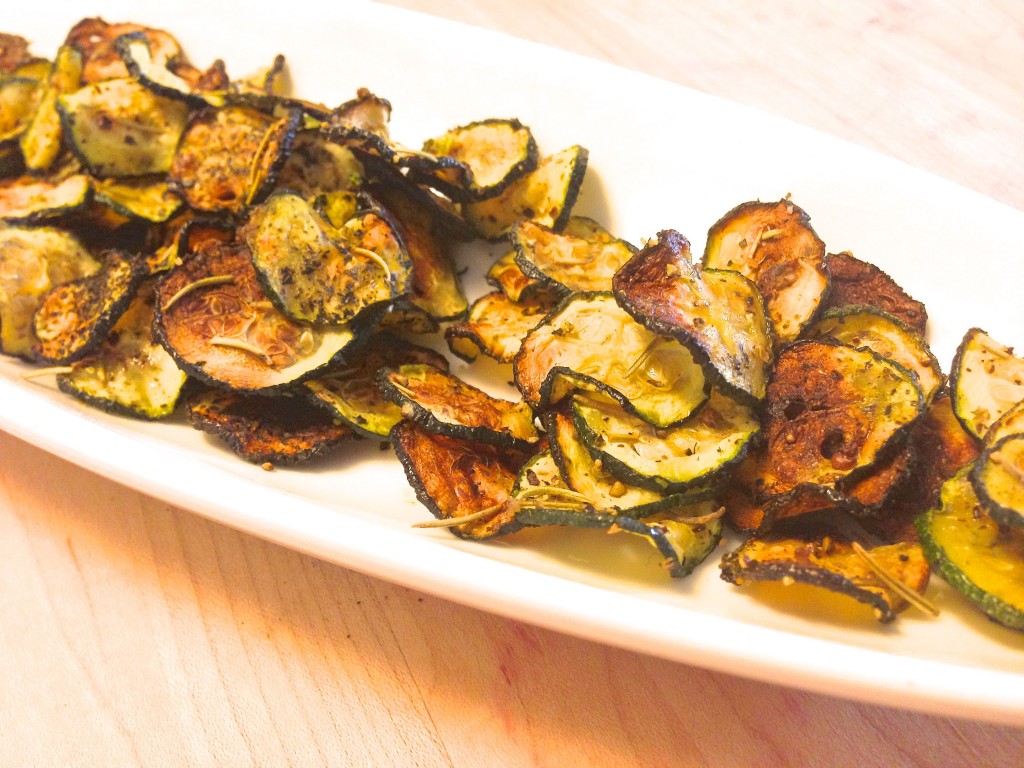 And there you have it! My Zucchini Walnut Cake.
Enjoy!
Joy