Baby Vienna is turning one year old next week and I'm probably even more excited than she is! Actually, I'm quite sure I'm more excited than she is. I've been creating birthday party Pinterest boards and collecting cute party items for months!
But party items aside, the menu for her first birthday party is also something I've been planning for quite some time. These cupcakes are one such yummy item I've had on the menu because I know they will be a crowd-pleaser. I've taken my Chocolate Quinoa Cake recipe and modified it so it could be made into cupcakes. I wanted little, bite-sized cupcakes because kids (and those who are still kids at heart) know that everything tastes better when you can eat it with your hands!
Since I've been set on keeping Vienna clear of junk food and refined sugars since I started introducing her to different foods , I also created an orange vanilla version of this cake as well so that she can also enjoy it. No chocolate for her yet! I don't want her to be bouncing off the walls. And if an orange cake and chocolate cupcakes weren't enough, I'm getting her an official birthday cake made with love by my friends at Tori's Bakeshop -- which is my official go-to whenever I need a birthday cake.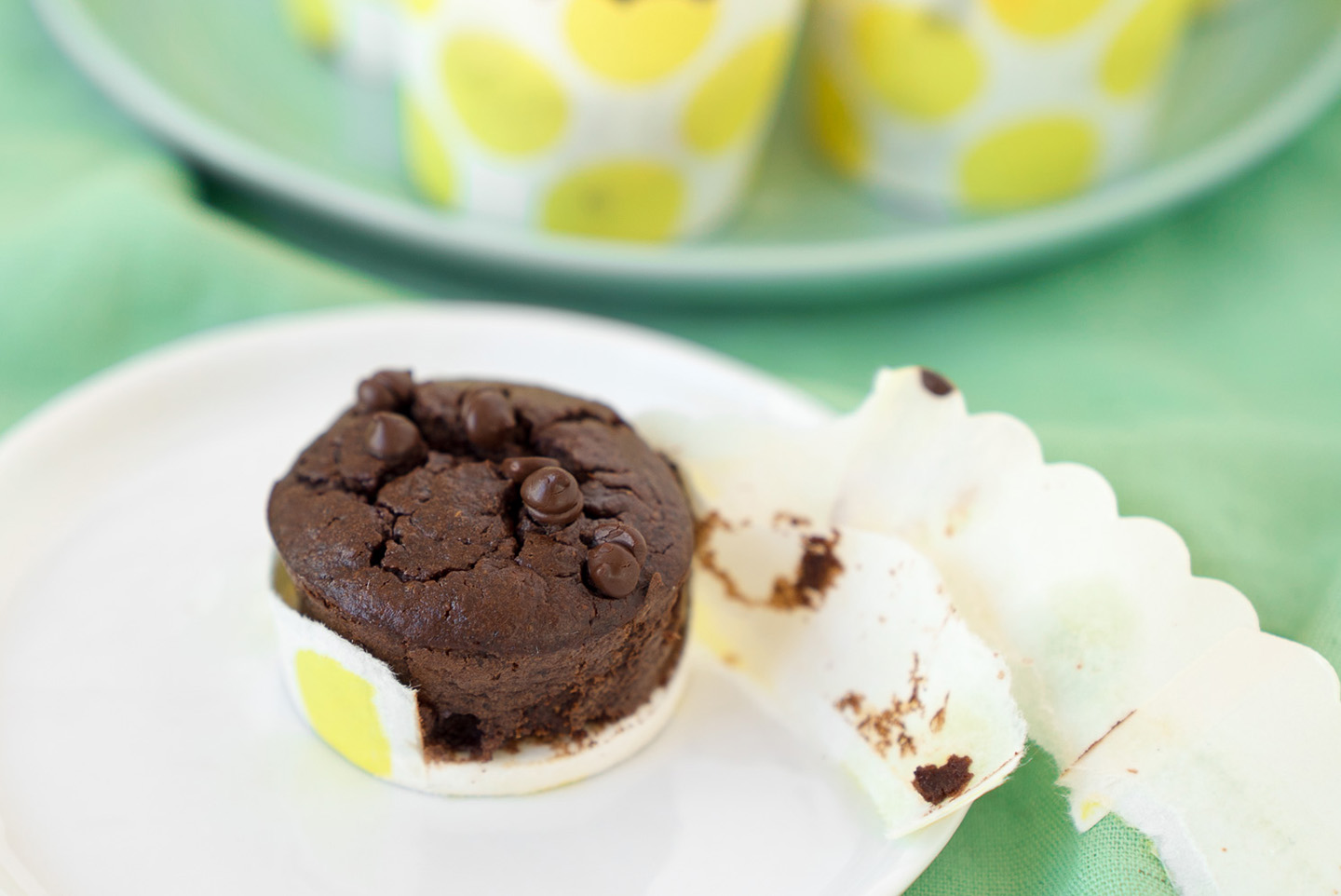 Let's get back to these cupcakes though... The quinoa in these cupcakes not only keeps things gluten-free and grain-free (although it's often treated as a grain, quinoa is actually classified as a pseudo-grain because it's technically a seed), but also keeps this cake deliciously moist. Instead of refined (and often GMO) white sugar, I've used a combo of maple syrup and coconut sugar to sweeten things up for a cake that will satisfy any sweet tooth, but keeps things more natural and health-conscious.
Ingredients
2 cups* cooked quinoa
1/3 cup nut milk (I used coconut milk)
4 large eggs
1 tsp liquid vanilla extract
3/4 cup coconut oil, melted and cooled (or extra-virgin olive oil)
3/4 cup pure maple syrup
1/2 cup coconut sugar
1 cup cacao powder or unsweetened cocoa powder
1 1/2 tsp baking powder
1/2 tsp baking soda
1/2 tsp sea salt
2 tbsp mini chocolate chips, Enjoy Life brand
Instructions
Preheat the oven to 350 degrees Fahrenheit. Lightly grease a mini muffin pan or use mini muffin cups.
Combine the milk, eggs and vanilla in a food processor. Add 2 cups of cooked quinoa, maple syrup and the cooled melted coconut oil and continue to blend until smooth.
Combine together in a medium bowl the coconut sugar, cacao powder, baking powder, baking soda and salt and mix well. Add this mixture to the food processor and mix just until blended.
Pour the batter into muffin cups. Sprinkle with chocolate chips. Place on the middle rack in the oven. Bake for 15 to 20 minutes or until a cake tester or a knife inserted in the middle comes out clean.
Cool completely before removing from muffin cups.
---
Notes
*If cooking quinoa, 2/3 cup dry with 1 1/3 cup water yields approximately 2 cups. Don't worry if it is off a smidgen.
Makes 50-60 mini cupcakes!
I hope Vienna enjoys her birthday as much as I've enjoyed planning it for her!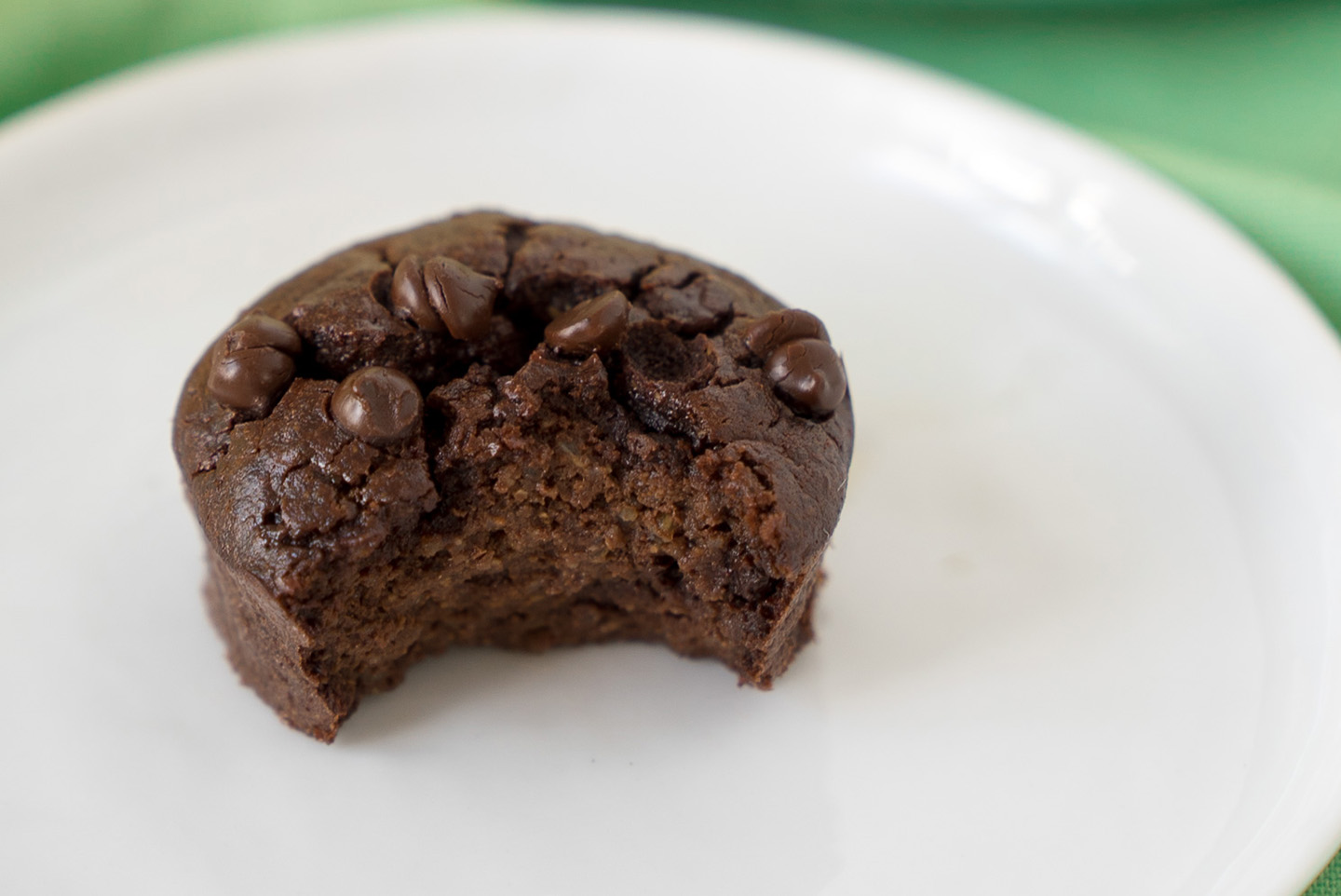 What's your favourite birthday cake recipe or memory? Share it with me in the comments below!