In the McJordan household, we eat both coconut and sheep's milk yogurt and sometimes goat too. We don't do cow dairy yogurt because it doesn't agree with me (makes me puffy and constipated) and Walker doesn't really care either way.
Although, truth be told when we first started dating he was all about the Greek yogurt and after hanging out with me most of the time he stopped eating as much dairy and guess what? His digestion dramatically improved (no more farting). In fact, we have a fart-free household, lol. Well, maybe sometimes Vienna toots but it's not because she's eating Greek yogurt or slurping on cow's milk -- those are foods we just don't buy. Once in a while, I do buy grass-fed yogurt but more often than not we have the other options I just mentioned.
Farting aside, coconut yogurt is not expensive so I often buy it, but lately, I've been making it from scratch because it's a little bit cheaper than buying it every week and it's incredibly delicious.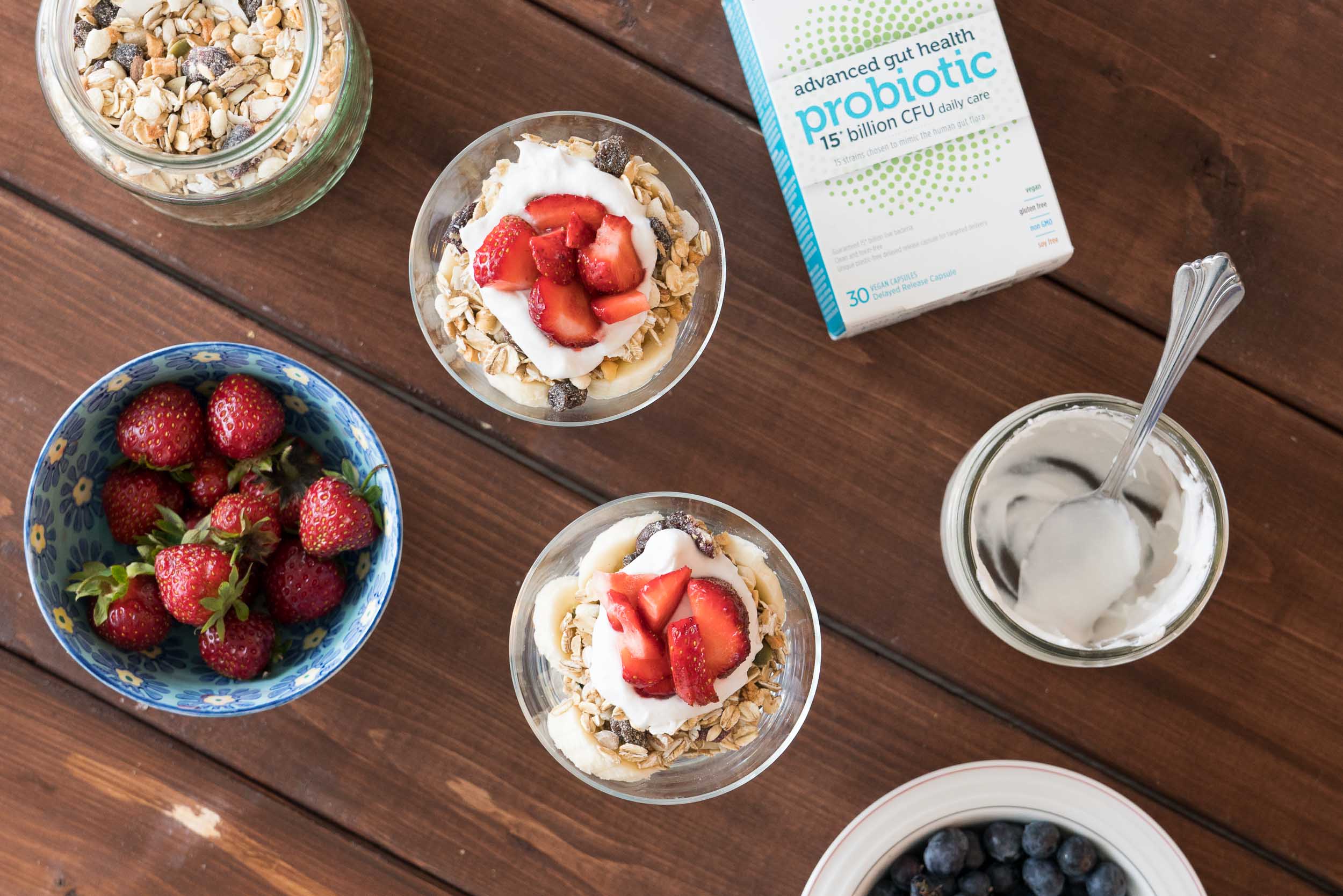 You'll love how easy coconut yogurt is to make and when you watch my video you'll see exactly what I mean.
Based on the recent news about coconut oil you may be hesitant to make this yogurt, but rest-assured coconut products are incredibly healthy and can be part of a well-balanced diet.
Even though coconut oil and this yogurt are higher in saturated fat, the large majority of it comes from medium chain fatty acids which are proven to be beneficial for weight management, may reduce the risk of atherosclerosis and boost immunity.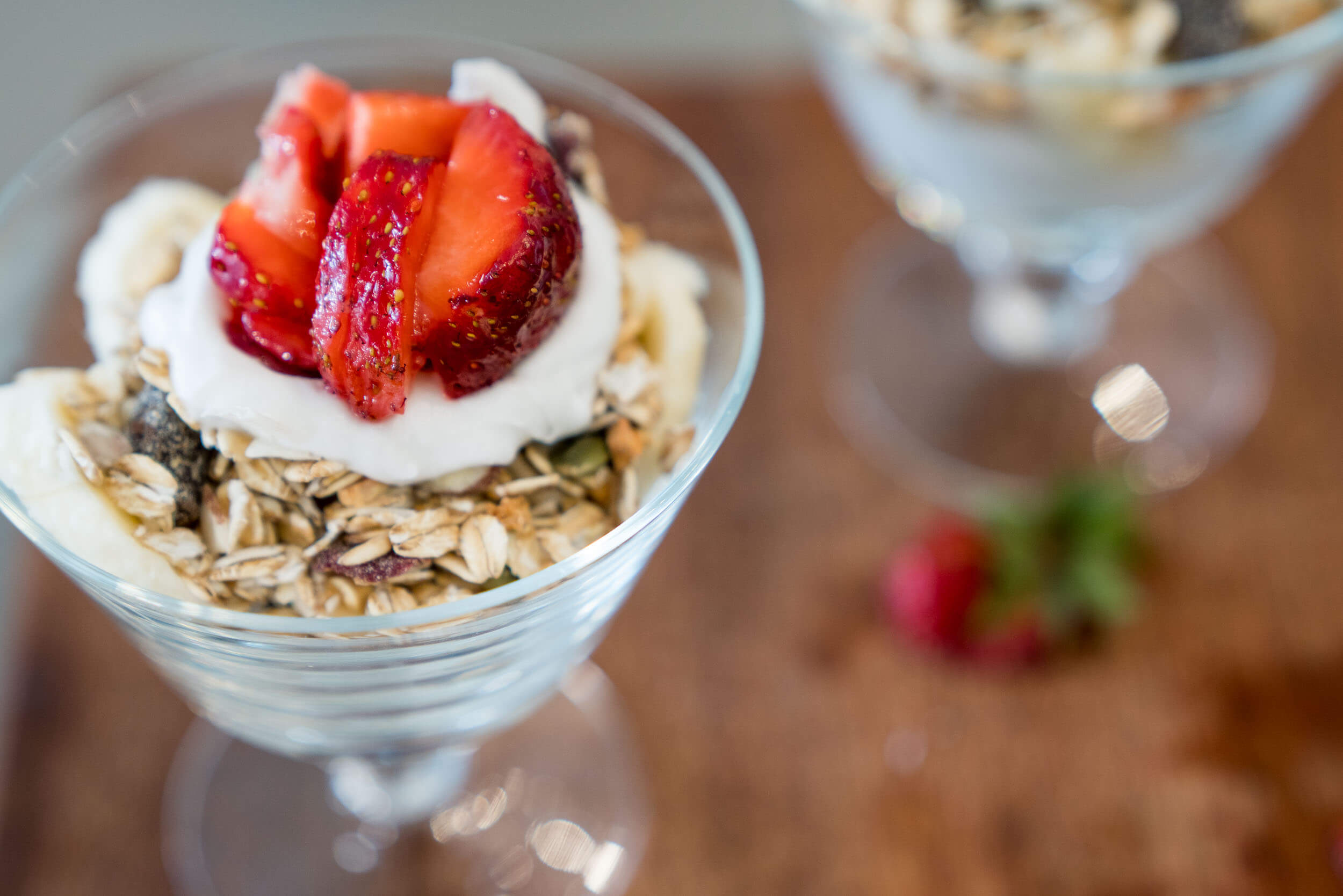 The truth is, we need all types of fat to be healthy (excluding trans fats), even saturated fats. Saturated fat has many important roles:
A building block of every cell in your body, part of the cellular membrane, provides structure and support.
Supports bone health because saturated fat is needed to direct calcium into bone.
Critical for the absorption of fat-soluble

vitamins like vitamins A, D, E and K.

Needed for the conversion of beta-carotene to vitamin A. An essential

nutrient for cancer prevention,

skin

and eye health.

Keeps your immune system robust and healthy. In fact, a lack of

saturated fatty acids in white blood cells hampers their ability to recognize and destroy foreign invaders, such as bacteria, and viruses.

Essential for brain health because it is a fundamental building block in brain health. In fact, a Mayo Clinic study found that those individuals consuming the most saturated fat experienced a 36% reduction in risk for

developing dementia. And this comes on the heels of data now indicating that saturated fat consumption has absolutely no relevance in the area of cardiovascular risk as recently described by Dr. Glen Lawrence in the journal,

Advances in Nutrition

.
And isn't it interesting to note that one of the richest sources of saturated fat in nature is mama milk! Which is why breastfeeding is incredibly important.
It's a myth that saturated fat causes heart disease and sadly, many conventional medical doctors are still simply not aware. Just google "lipid hypothesis" or check out this PubMed link and do your own reading so that you may come to your own conclusions, please. Then tell everyone you know, including your doctor ;)
Okay now that we got that out of the way, let's get to this recipe shall we? Then you can make my delicious Coconut Yogurt Parfait recipe from Joyous Detox!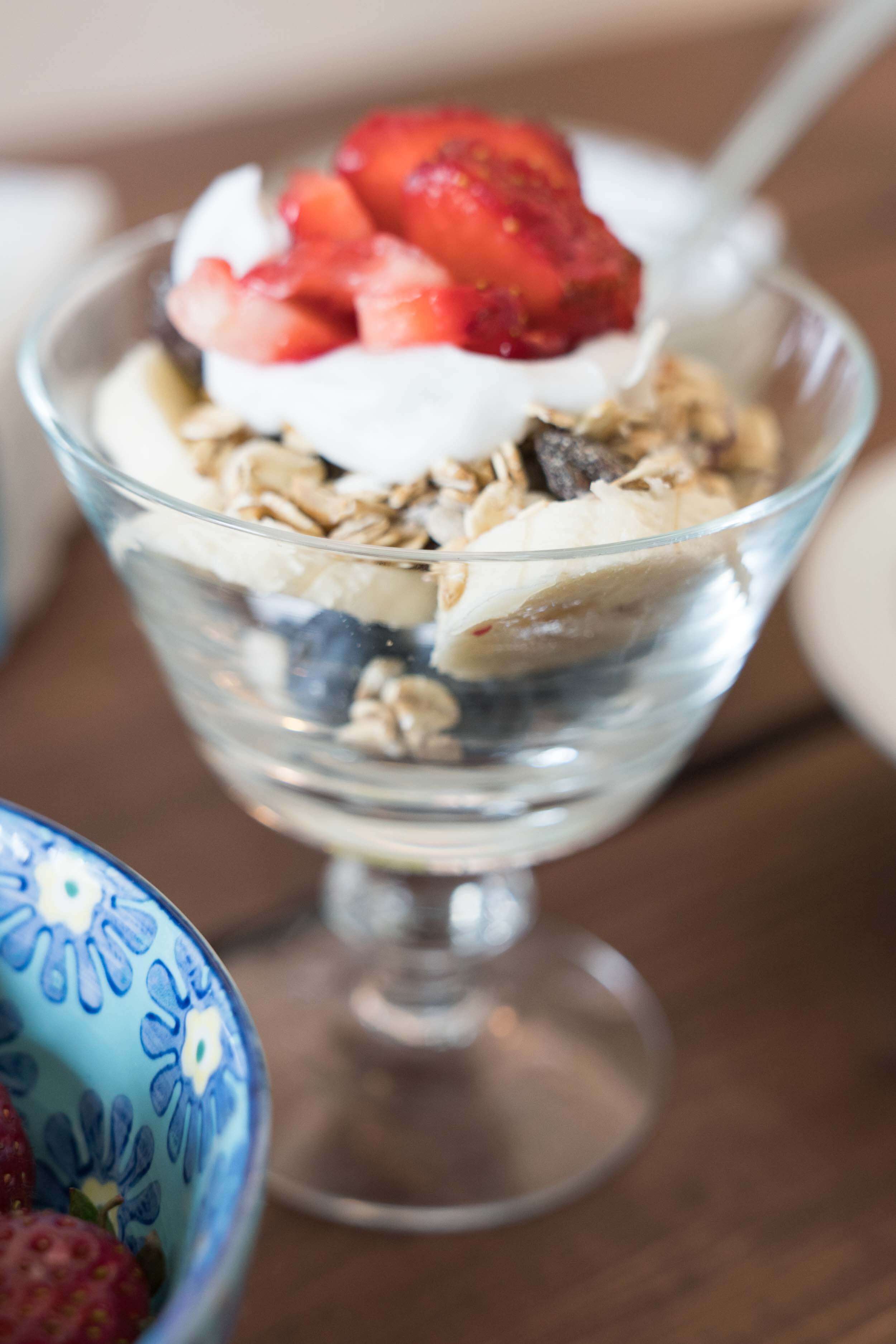 Ingredients
2 x 400mL cans of full fat coconut milk
4 x 15 billion genuine health probiotic capsules
Optional: 1 tsp pure vanilla extract
2 tbsp real maple syrup
Instructions
Refrigerate coconut milk cans overnight to allow time for the cream to separate from the coconut water.
Scoop coconut cream from can and place in a clean bowl. Let warm up to room temperature to make it easier to mix in the probiotics.
Crack open each probiotic for a total of 60 billion bacteria into the coconut cream and combine.
Cover bowl with plastic wrap and store overnight or for 12 hours in a warm environment like inside your oven. Remember it's in there and do not use your oven!
The next day, mix the yogurt with a spoon, it should be nice and creamy and smell tangy/sour just like yogurt. If it smells funky or the colour is off, discard the yogurt.
Place in a clean jar and refrigerate for up to 7-10 days.
If using, the vanilla and maple syrup can be added after 12 hours.
---
Just make sure you use organic canned full-fat coconut milk because this recipe will not work with liquid coconut milk in a carton and might not work with homemade coconut milk either if you don't have enough of the fatty cream.
I LOVE Cha's Organic Coconut Milk because the flavour is incredibly rich and it's free from additives. If you live in the U.S and can't find Cha's, I also like Native Forest.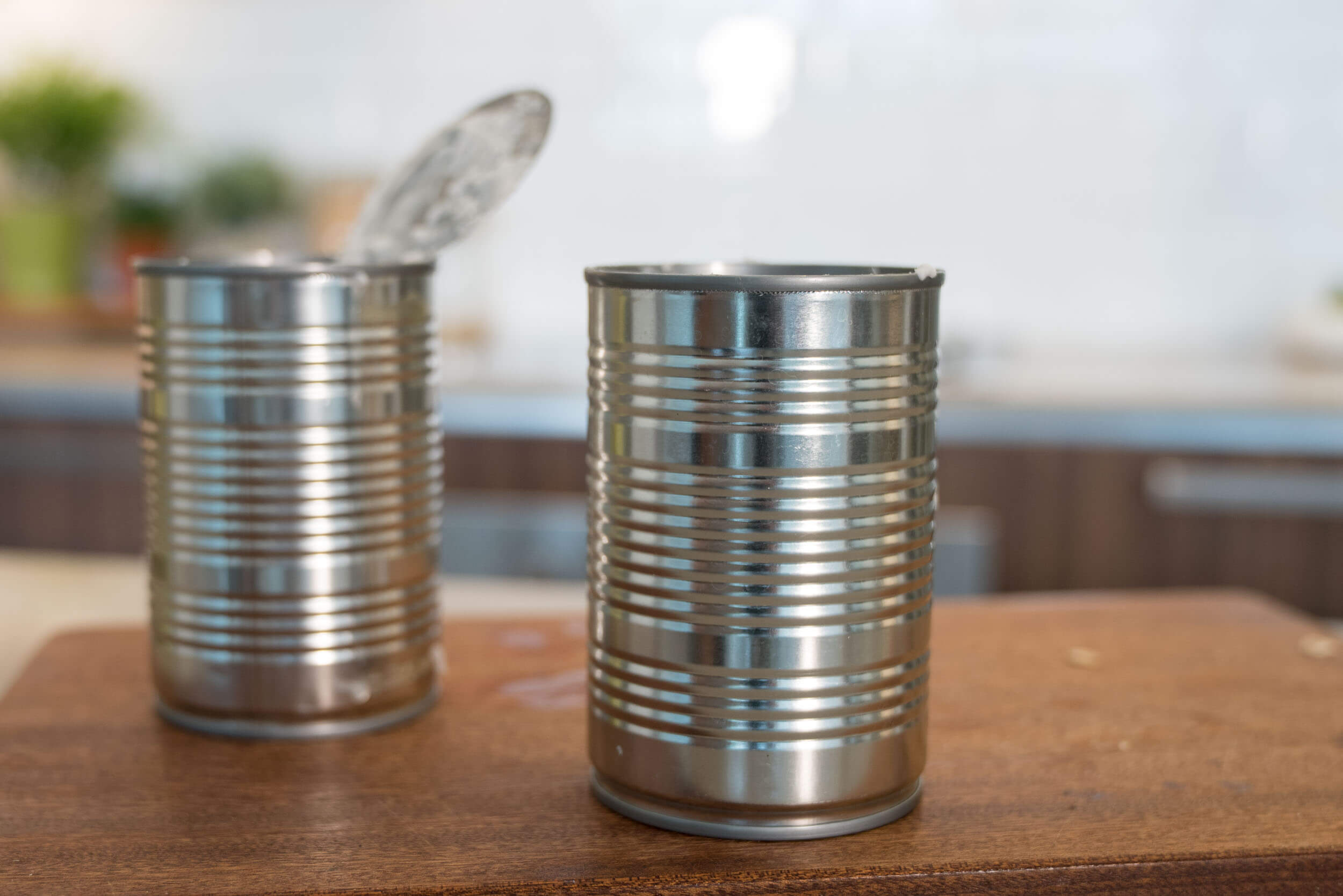 Once you've made this coconut yogurt you can enjoy it many different ways: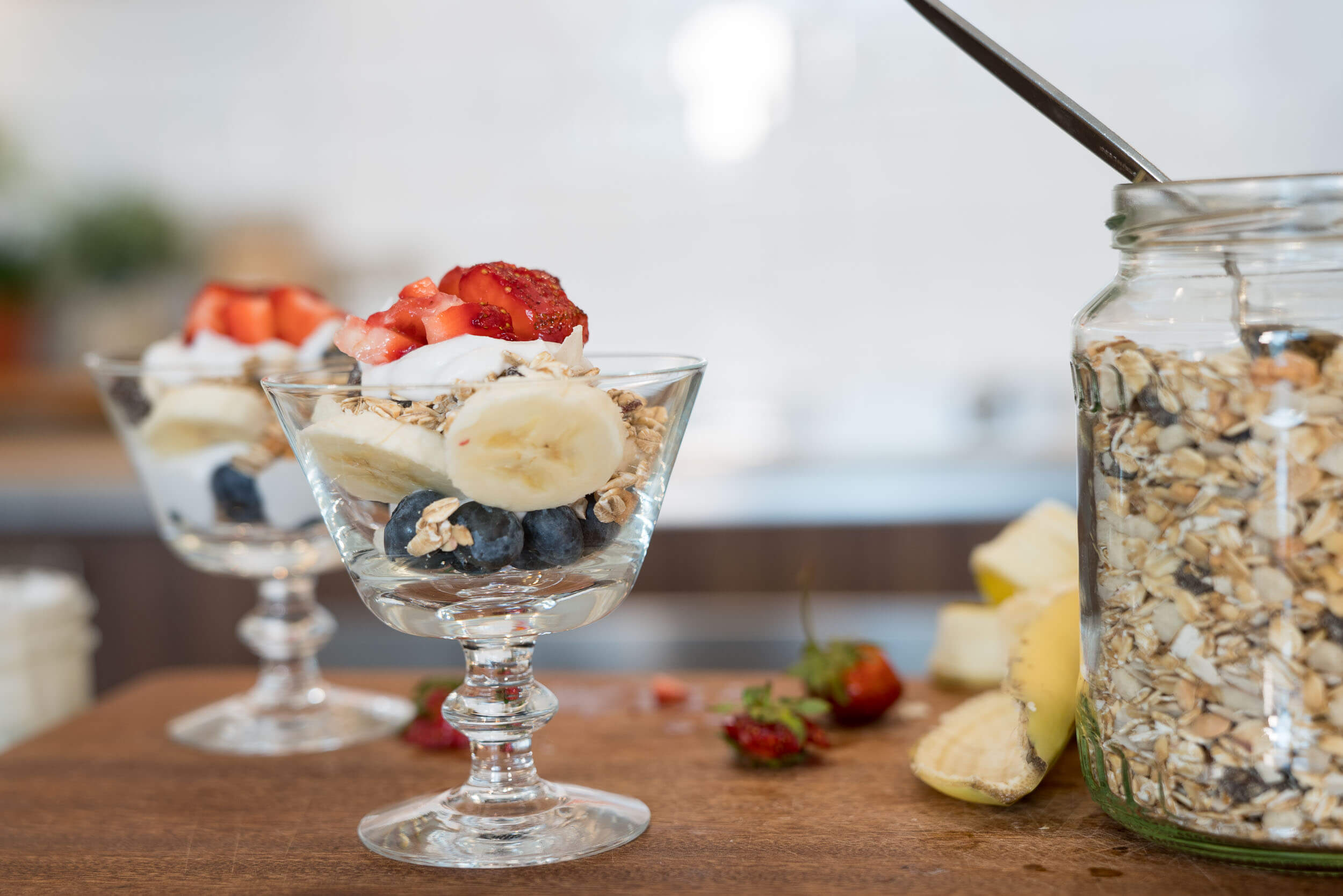 Slurp it with a spoon!
Make my Coconut Yogurt Parfait from Joyous Detox on page 10.

Toss it in a smoothie. This smoothie would be perfect with the addition of this yogurt.
Can't eat avocados? This yogurt is the perfect replacement especially in smoothies for a creamy consistency like this smoothie.
If you find it's too sour or tangy for you, just add some raw honey, maple syrup or vanilla before you eat it.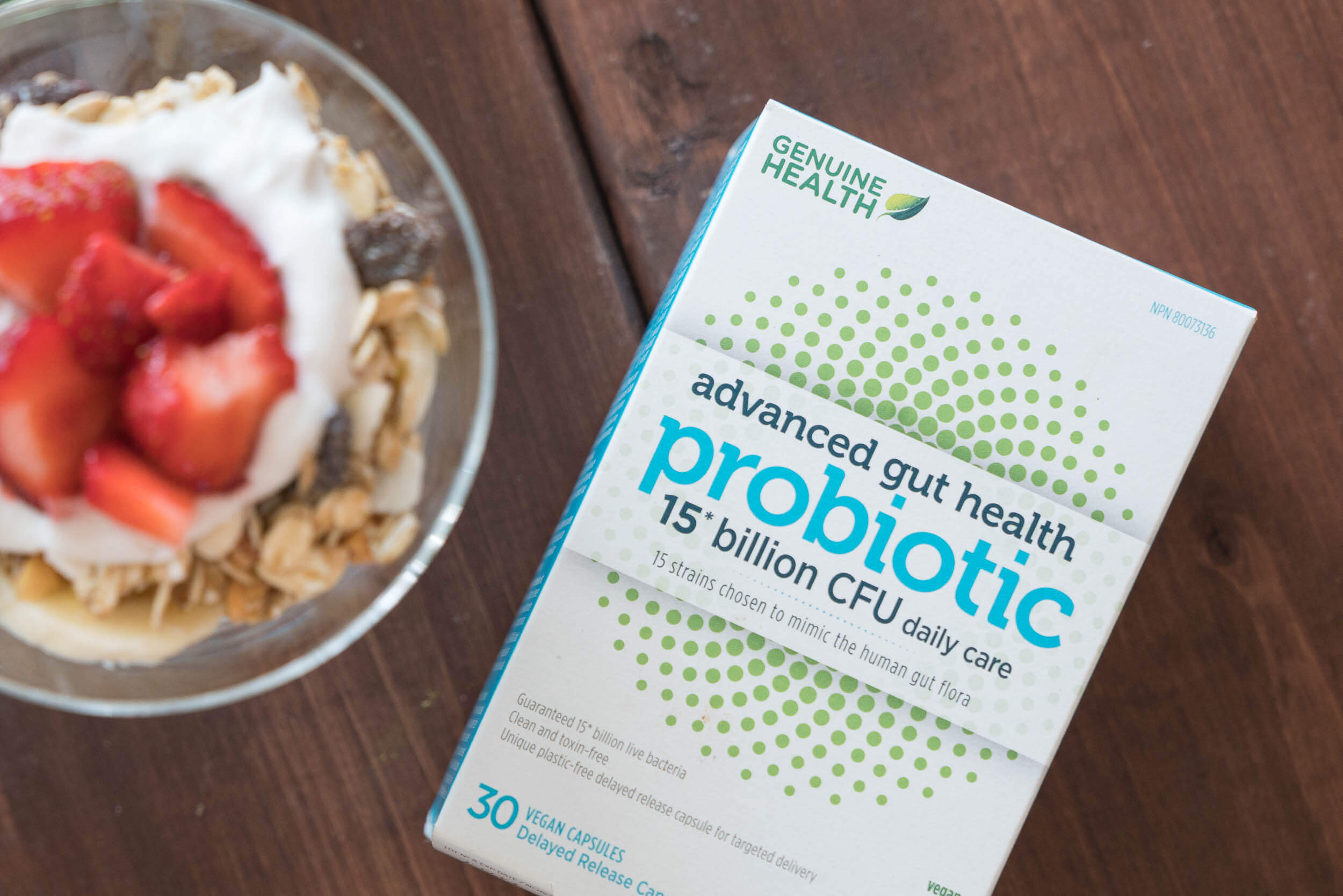 The probiotics I used to make this coconut yogurt are Genuine Health's Advanced Gut Health probiotic. As I mentioned in my video, it's a multi-strain probiotic which mimics the gut flora -- you don't have just one type of bacteria living in your gut. You have hundreds of species! But you already know all about that right? You can read more about this probiotic plus the difference between prebiotics and probiotics and why we need both.
Genuine Health's probiotic can be found at health food stores across Canada, on Amazon and even at some grocery stores.
And finally, the benefits of this homemade yogurt are impressive. Just like all fermented foods, this yogurt supports gut health, which is essential for:
I'm excited to hear what you think of this wonderful recipe! Be sure to share in the comments section below.
Have a joyous day!
Joy